Video: L.A. Supervisors' Immigration Hearing Erupts in Shouting Matches
President-elect Donald Trump hasn't yet sworn his oath of office, but his announced policies have already thrown a Los Angeles County Board of Supervisors meeting into pandemonium. BY LEIGHTON WOODHOUSE

President-elect Donald Trump hasn't yet sworn his oath of office, but his announced policies have already thrown a Los Angeles County Board of Supervisors meeting into pandemonium.
Yesterday, supervisors met to hear public comments and to vote on a measure to create a new Office of Immigrant Services, and to direct a civilian review board to oversee policies on the handling of undocumented immigrants in county jails by the L.A. Sheriff's Department. It was pretty humdrum stuff, compared to what state legislators are doing.
But that's not what you'd guess from the reception the hearing received.
Seated before an audience of hundreds in their sleek auditorium the size and shape of a movie theater, with a bevy of cameras surrounding them like a firing squad, the supervisors struggled to slog through a long series of dry presentations by county bureaucrats on the measure, followed by over a hundred oral comments from the public.
Every five minutes, from some corner of the room, a clamor of cackles, chants or boos erupted, either from the large contingent of immigrant rights activists in the crowd, or from the only slightly smaller throng of Trump supporters decked out in red T-shirts and "Make America Great" baseball caps.
"ICE out of L.A.!" a dozen pro-immigrant activists chanted at the assistant sheriff, after he testified that Immigration and Customs Enforcement is in county jails "on an almost daily basis."
The pro-Trump crowd, mostly seated together on one side of the aisle, met the chant with noisy boos. They turned their live-streaming cellphones, held perpetually aloft in front of their faces, in the direction of the perpetrators. "Kick them out!" they yelled to the supervisors.
The outbursts and counter-outbursts repeated themselves another half dozen times through the half hour or so of reports by county officials, initiated first by one side, then by the other, like dueling fans at a USC-UCLA football game. Over and over, Supervisor Mark Ridley-Thomas, who presided over the meeting, warned that offenders would be ejected from the room, his threats sounding increasingly weary and empty with every repetition.
T
hen it was the public's turn to recite their comments. The majority of them, by far, favored the resolution, which was mildly pro-immigrant. But the handful of outraged voices aligned against it did score points for creativity.
One middle-aged woman who identified herself as an L.A. public school teacher accused Democrats of smuggling millions of undocumented immigrants into California in order to turn them into child prostitutes.
A middle-aged man invoked Vice President John Calhoun and the Nullification Crisis of 1832 to charge each of the supervisors of being Confederate sympathizers for putting "states' rights" before federal authority in their support for "sanctuary laws." A young man from West Covina complained that his city's switch to district elections, made to help increase Latino representation in city government, showed that California was becoming an "apartheid state."
A weathered-looking white woman declared that California was becoming "a petri dish for globalists," and called for Trump to "intervene in California's affairs." The pro-Trump audience members clapped and cheered. Ridley-Thomas pleaded once again for quiet.
Another commenter explained that the Mexican drug cartels are lashing out, upset about being deported. The argument didn't make much sense, but was greeted with a hearty "Deport them all!" from one Trump supporter.
Finally, after two hours, Ridley-Thomas made good on his threat. He declared that the board was going into executive session, which meant that the entire audience was barred from the room. The auditorium emptied.
The proposal passed by a 4 to 1 vote, except for the part about oversight of the sheriff's department, which was supported unanimously. A few hours later, with a week and a half left until Trump takes office, President Obama gave his farewell speech. He deplored the deep divisions in our country, rallying his supporters to defend political pluralism, and to safeguard the Constitution against intolerance and autocracy.
David Cay Johnston on the Trump We Don't Know
A Pulitzer Prize-winning journalist tells of his encounters with Donald Trump, a man he calls a "Potemkin president."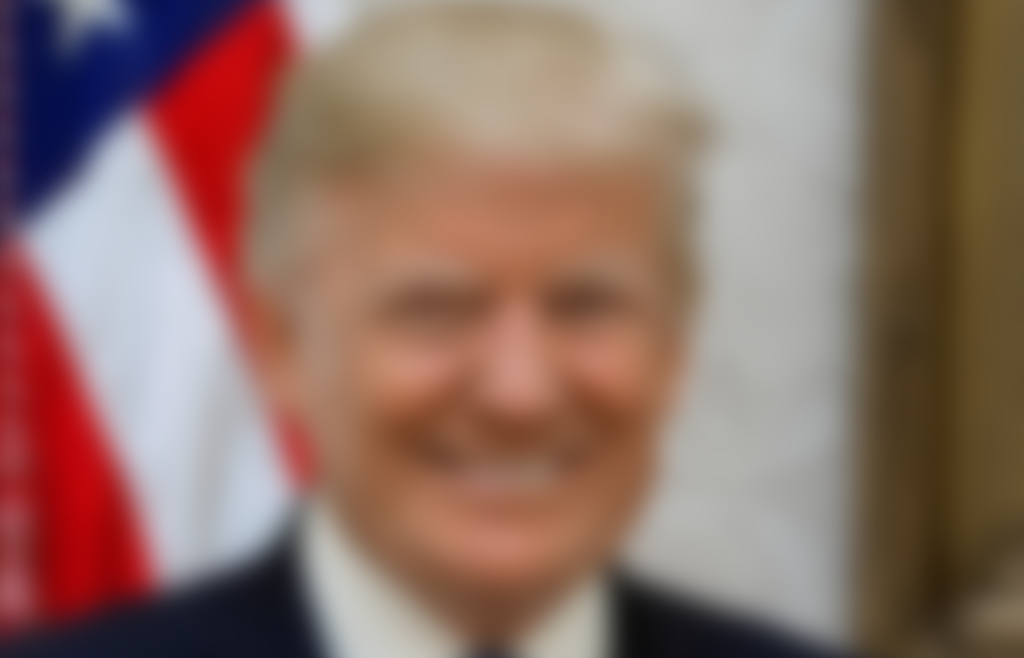 ---
"There's no good ending to Trump's presidency."
---
Investigative journalist David Cay Johnston has been reporting on Donald Trump since 1988, and admits that he has long been fascinated with a figure he calls "the greatest con artist in the history of the world." Johnston first met Trump while reporting on casinos for the Philadelphia Inquirer, and has since served as a one-man fact-checking operation on Trump's claims. His new book, It's Even Worse Than You Think: What the Trump Administration is Doing to America, tracks the first 250 days of the administration. Johnston spoke to Capital & Main about what he's learned while on the Trump beat, and why the mainstream media, despite incessant coverage of Trump, still tends to miss the big story.
---
Gabriel Thompson:  The title of your new book is It's Even Worse Than You Think. It seems pretty bad already — what are we missing?
David Cay Johnston:  Journalists have done a very good job of covering Donald's tweets and the nutty things that have gone on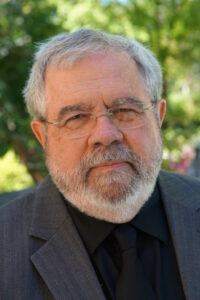 —the palace intrigues. A lot of journalists are not equipped to cover the government, because to do that, you have to understand regulations, budgets and accounting. Most journalists have not trained in those things. They've trained in how to accurately tell you the official version of events, and the official criticisms of the official version of events. I'm in the unofficial business.
What's an example of a story that is being missed or is not receiving the attention it deserves?
David Cay Johnston
Johnston:  Throughout the campaign, Trump talked about how he is all for the veterans. One of the most important things he did was use the word love. He would say to his audience, "We love you. We love our police. We love our veterans." I think that was a very powerful motivating word. And yet, his first budget proposal sought to cut the benefits for many disabled veterans when they reach retirement age. You're unable to work because you served your country and you paid a terrible physical price, and you're currently getting about $35,000 a year. Trump proposed to cut that amount to $13,000. That tells you that he doesn't care about the vets.
The only area that some Trump critics might give him some credit is on his knowledge of taxes. But you push back on this as well.
Johnston:  Donald testified under oath that he knows nothing about accounting. Well if you don't know accounting, you cannot know taxes. That's like saying I'm an expert in flying jet fighters, but I don't know what lift is. I tried to give Donald tax advice in 1990—my purpose wasn't to save him money, it was to find out if he really understood taxes. We had lunch in Trump's Castle [a hotel and casino in Atlantic City], and he couldn't follow my basic, simple advice. At the time, Donald was in deep financial trouble, and I was going over the terms of his ownership, but he didn't even understand his own deal. When I say Donald doesn't know anything, I literally mean that.
Of course, it's not just taxes.
Johnston:  He's appallingly ignorant. In my previous book, I tell the story of the primary debate, in December 2015, when Hugh Hewitt asked Trump about our nuclear triad and what his priorities would be if we had to make cuts for budgetary reasons. And Trump goes on about how he learned everything there is about nuclear energy from his Uncle John at MIT, a super genius. Hewitt asked again what his priority would be, and Trump mentioned how nuclear is so massive.
"Most journalists have trained in how to accurately tell you the official version of events, and the official criticisms of the official version of events. I'm in the unofficial business."
Then the question goes to Senator Marco Rubio, not exactly known as a heavyweight. Rubio explained that the nuclear triad is the capacity to deliver nuclear bombs from jet airplanes, land-based missiles, or submarines. This story is important because four months earlier, on his radio show, Hewitt had asked Trump the exact same question. I ran into Hewitt, and I asked him about this, and he said, "Yeah, isn't that something. He had four months to learn about this and obviously made no effort whatsoever."
What stood out to you in his recent State of the Union address?
There were of course tons of factual errors and claims that don't stand up. It was a pretty banal speech, and he applauded himself. Good God! But Donald has some skills. He's the greatest con artist in the history of the world, and he knows how to craft a line to appeal to people. He knows, when he's being interviewed, where to have the lighting and camera stationed. The man has significant skills in self-promotion and creating his image. But he's a Potemkin president. There's no substance there.
You write in the conclusion that Trump is a symptom of our country's problems, not the cause. Looking at all the terrible things he's done, what gives you hope?
Johnston:  There's no good ending to Trump's presidency. Whether he's voted out or impeached, he will go around the country claiming he was robbed and will foment violence. Nothing will hold him back. But we will get through this. We got through the Civil War, through the burning of the capital in the War of 1812, through the Great Depression. Some of the damage we can fix, and some will cause lasting problems. They are approving judges left and right, many of whom are ideologues and marginally qualified. We'll be dealing with that long after I am gone.
Here's what gives me hope. The day after he took office, six million Americans turned out in the biggest demonstrations in the history of this country. If that energy can be translated into votes in November, and we can get people to realize that it is our government and we need to act like owners instead of like we're powerless, then we can move our country in the direction of progress.
---
Copyright Capital & Main