Serfing USA: New 'Bracero' Bill Could Cut Agriculture Workers' Rights and Wages
A new Congressional bill would reduce a broad range of agriculture workers to the status of "guest workers." California's dairy owners are ecstatic. Co-published by International Business Times.

---
The AG Act would prevent the government from inspecting worksites without first checking in with the employer, transfers all travel and housing costs to employees and allows employers to pay workers at a lower wage scale.
---
Co-published by International Business Times
On a cool December afternoon, Luis Alberto Echeverria Melchor approached a dusty corral on the western outskirts of Turlock, a city in California's Central Valley. Several young cows ambled over to greet him. "They are very intelligent," he said, reaching out to stroke the face of an animal. "Sensitive, too." Melchor should know. The 38 year old has spent half his life milking and feeding the cows of Stanislaus County, a mostly rural region whose landscapes are dominated by sprawling dairy farms that produced half a billion gallons of milk in 2016 worth more than $600 million.
During the 20-minute drive south from Melchor's Modesto apartment, we had passed more than a dozen dairies, including several where he had once worked. From the passenger's seat, Melchor, whose soft oval face is framed by a neatly trimmed beard, narrated the experiences in a sort of CliffsNotes of labor abuses: The boss who stiffed him a week's pay; the boss who refused to give breaks; the boss who yelled too much. But it was this Turlock dairy that Melchor remembered best, for it was here that he finally decided to complain about labor abuses, and those complaints would eventually result in his deportation to Mexico.
He had worked at the dairy for eight months when, in March of 2008, a cow kicked him in the chest. He didn't remember the kick, only that he woke up staring at the barn's ceiling while a coworker fanned his face with a shirt. His chest throbbed and he was unable to speak above a whisper. Melchor alleged that the dairy owner, Joe Sallaberry, took a glance at him and told Melchor to go back to his trailer, located on the property, and rest. "You'll be fine," Sallaberry said. (Sallaberry did not respond to multiple requests for comment.)
CRLA Attorney: "We've had workers who have been smashed by cows. The response from employers is often, 'Walk it off.' Many people won't complain, because they fear retaliation."
Melchor didn't feel fine. His wife drove him to the hospital, where he said he learned that his rib was fractured. That night, he handed Sallaberry a doctor's note that stated he couldn't work. The next day, Sallaberry fired him. "I only had three days to move out," Melchor recalled. On the third day, as he struggled to pack his things—the injury made even the slightest upper-body movement painful—two officers from the Sheriff's Department drove up and reminded him that he needed to vacate by sundown.
Stories like Melchor's are familiar to Esmeralda Zendejas, an attorney at California Rural Legal Assistance (CRLA) who has represented numerous dairy workers over the years. She told me that wage theft is routine in the dairy industry, and that employer-provided housing, often onsite, tends to be less than optimal. There can be serious safety hazards for children, like open manure lagoons, and injuries are common. "We've had workers who have been smashed by cows," she said. "The response from employers is often, 'Walk it off.' Many people won't complain, because they fear retaliation."
Yet if the dairy industry gets its way, the workforce they rely upon will soon become even more vulnerable to exploitation. This fall, Republican representative Bob Goodlatte of Virginia introduced the Agricultural Guestworker Act, or AG Act, which was voted out of the House Judiciary Committee in October. The proposal would replace the H-2A guestworker program, which currently only covers farmworkers, to include dairy workers and meat and poultry processors, while also gutting many of the existing worker protections.
Guest workers are even less likely than undocumented immigrants to lodge complaints about wage theft or dangerous workplaces, because their employers can quickly have them deported and replaced. Added to that power imbalance is the problem of debt. Saket Soni is the head of the National Guestworker Alliance, which in recent years has helped dozens of guest workers escape from labor camps patrolled by armed guards. He told me that many guest workers are charged illegal fees by labor brokers in their home countries, and so arrive in the U.S. "in virtual, and sometimes literal, debt peonage." Such workers, he said, "are afraid of being deported into debt, and so can't blow the whistle on unsafe and abusive conditions."
Critics often liken the current guest worker system to the Bracero Program, which brought in Mexicans from 1942 to 1964, and was notorious for labor abuses and lax oversight. But Adrienne DerVartanian of Farmworker Justice, a Washington, DC-based advocacy organization, told me that there "are even fewer protection in Goodlatte's bill than in the original Bracero program." The AG Act, which would create a new visa, the H-2C, prevents the government from inspecting worksites without first checking in with the employer, transfers all travel and housing costs to employees, has no provisions to outlaw labor recruitment fees and allows employers to pay workers at a lower wage scale. It also allows companies to prevent their workers from suing, instead forcing them into mandatory arbitration—an arbitration for which the guest workers have to shoulder half the costs. (Even a successful wage theft case would be partly paid for by the employee who was owed money.)
Perhaps most crucially, the new program would be overseen by the Department of Agriculture, not the Department of Labor. When Goodlatte announced the AG Act, he described the USDA as "an agency that clearly understands the unique needs of America's farm and ranch operations." The agency is certainly more closely aligned with the needs of farm operators than is the DOL. What it isn't is an agency that enforces labor laws. In fact, the USDA can be outright indifferent to worker safety. Several years ago, the USDA tried to increase the already dizzying line speeds at poultry plants from 140 to 175 birds a minute, a move that was supported by the National Chicken Council. Investigations by the National Institute of Occupational Safety and Health, an arm of the Centers for Disease Control, have found that carpal tunnel syndrome is widespread among poultry workers. But the USDA's speedup promised to save poultry companies $256 million a year, and the agency only caved when faced with sustained public outcry from groups that included Oxfam America and the Southern Poverty Law Center.
All of which helps explain why the AG Act is being championed by the American Dairy Coalition and the National Milk Producers Federation, and why donors to Goodlatte this year included California Dairies, Inc., a 400-member cooperative that produces 43 percent of the state's milk. "You would create a temporary workforce with no ability to become legal immigrants, who are completely dependent on their employers, and who have extremely minimal protections," DerVartanian of Farmworker Justice told me. "The lack of respect it shows towards hard-working people is really stunning."
Dairy Worker: "[Bosses] look at a worker as a machine. They don't want the worker to get sick or injured, or they'll get rid of you and look for someone else."
She said that the prospects of AG Act weren't clear, but that it represented what had been "on the agribusiness wish list for a long time," and what the industry now hoped to push through in the Trump administration. Indeed, the breadth of support for the proposal is impressive. The bill is backed by the American Farm Bureau Federation, the North American Meat Institute, the California Strawberry Commission and dozens of other food-related groups, along with the Cato Institute and the U.S. Chamber of Commerce.
During our tour of local dairy farms, Melchor told me that he had heard a supervisor talk about dairy owners hoping to some day bring workers directly from Mexico. He believed the reason was simple: abusive bosses had a hard time finding enough willing workers. "They look at a worker as a machine," he said. "They don't want the worker to get sick or injured, or they'll get rid of you and look for someone else. You are an instrument." He said that if people are faced with only two options—stay quiet on the job or be deported to Mexico—many will stay and endure all manner of labor abuses.
To illustrate how far some bosses will go, he referred to his own case. During his hospital visit, a nurse had passed along the CRLA number. Melchor called and told his story to Esmeralda Zendejas, who filed a case in 2010 against Joe Sallaberry for wrongful termination and back wages. The following year, they met for a deposition in Stockton. After the deposition had begun, Sallabery's lawyer, Anthony Raimondo, apologized and said that he had to take an urgent phone call. He returned several minutes later.
After the deposition, Melchor stopped to get gas before driving home. As he was leaving the station, two unmarked vehicles pulled him over, lights flashing. He was handcuffed and driven to Bakersfield, where he was put on a flight to San Diego and bused across the border. "Listen, I've been deported and I'm in Tijuana," he told Zendejas over the phone. "I don't know what happened."
Zendejas eventually pieced it together: Raimondo, who frequently represents dairy workers, had tipped off a contact at Immigration and Customs Enforcement. This was a tactic that he would employ numerous times against dairy workers who filed suits against his clients; as Raimondo admitted in an email to the Legal Services Corporation, "The attorneys find out when their clients are already gone."
Raimondo initially told me by email that he had not wanted Melchor deported, but did later admit that he had told ICE that Melchor would be at the deposition.
He also wrote that shortly before the deposition, Sallaberry claimed that Melchor, then an undocumented immigrant using the last name "Masedo," had attempted to murder Sallaberry. In a court document, Sallaberry said that, around midnight on April 3, 2011, he discovered "Masedo" outside his house with another man. Both fled, Sallaberry said, but not before one of them allegedly fired a bullet that nearly struck Sallaberry. A judge later issued a temporary restraining order against Masedo/Melchor based on Sallaberry's testimony, and set a future date for a hearing in which both sides could present their sides. By the time of the hearing, Melchor was in Mexico.
Melchor laughed when I asked him about the allegations, calling them "complete lies." (Neither "Masedo" nor "Melchor" was listed as a suspect in the police report of the incident.)
After several months of failed attempts, Melchor was able to crawl through a tunnel than ran along the border and return to California. As Raimondo had hoped, CRLA had been forced to settle the case in Melchor's absence, but Zendejas began a U visa application for her client, alleging that he had been intimidated while trying to assert his legal rights. He was granted the U visa in October 2016 and can now legally work in the country. He left a dairy job several months ago, after experiencing what were likely the early signs of carpal tunnel, and now is employed by a tile fabrication company in Stockton.
As for Raimondo, CRLA and the non-profit Legal Aid at Work filed a federal lawsuit against him in 2013, arguing that as a representative of the employer, he had violated the Fair Labor Standards Act by retaliating against another dairy worker named José Arias. Last June, the 9th U.S. Circuit of Appeals reversed an earlier decision and ruled against Raimondo, finding that the act applied not only to the employer but the employer's representatives as well. To protect his right to continue to use ICE to quash labor disputes, Raimondo has retained a powerhouse appellate firm, Horvitz & Levy, which recently petitioned the Supreme Court to hear the case.
Whether Raimondo is able to gain a Supreme Court audience, the dairy industry will continue to seek new sources of pliant labor. On his website, Raimondo describes himself as the "primary labor and employment resource for California's Western United Dairymen," a trade association based in Modesto. Anja Raudabaugh, the group's CEO, recently told a reporter with the investigative website FairWarning that her members considered Raimondo "something of a hero" for his work. She emailed me that her organization "considers having the AG Act pass out of committee a major step forward" and that it looks forward to working with House members "as legislation now moves to the floor for a vote." It is perhaps no surprise that the group, whose members produce 70 percent of California's milk, are excited by the AG Act. It is an act, after all, that has no protections against retaliation and that shifts labor enforcement to an agency that has never enforced labor laws. It is an act that Raimondo himself could have written.
---
Copyright Capital & Main
Why 24 Hour Fitness Is Going to the Mat Against Its Own Employees
Co-published by Fast Company
24 Hour Fitness' policies have brought the fitness chain in the crosshairs of the National Labor Relations Board, which has said the company's employee arbitration agreements violate federal labor law.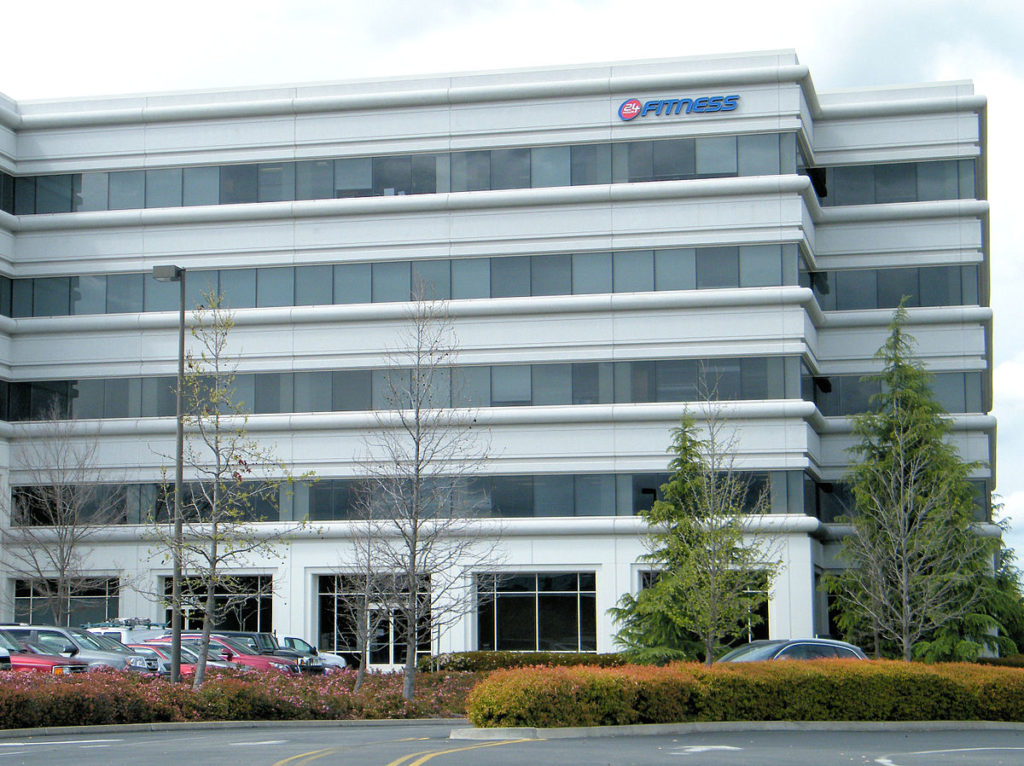 ---
Relentless pressure to sign up new members made one man question the chain's commitment to changing people's lives.
---
Co-published by Fast Company
On its website, 24 Hour Fitness says it has thousands of job openings. That's great news for fitness buffs hunting for work. Or is it?
Disgruntled former employees of the San Ramon, California-based company have filed hundreds of cases over almost two decades, some resulting in settlements in the millions of dollars.
And the large payouts appear to have made 24 Hour Fitness one of the nation's more aggressive advocates for curtailing workers' ability to defend their rights in court, labor lawyers say. That advocacy has also put the almost four-million-member-strong fitness chain in the crosshairs of the National Labor Relations Board, which has said the firm's employee arbitration agreements violate federal labor law.
The company's dispute with the NLRB may make it to the U.S. Supreme Court, which could hear oral arguments next term as to whether the contracts the firm asks workers to sign when they are hired violate historic worker protections put in place as part of New Deal legislation adopted in the 1930s. Those contracts ask employees to waive their right to come together to file class action lawsuits.
---
Attorney:  "24 Hour Fitness has been pretty aggressive in stripping workers of their rights."
---
Some workers say the company's single-minded focus on selling memberships caused it to run afoul of wage and hour law.
"We worked basically 8 to 8 every day no matter what, and if you got a lunch break it was usually at the club, or you went out and came right back," said Gabe Beauperthuy, a former general manager, who worked in fitness centers in Colorado before leaving the company in 2006.
At first, Beauperthuy said, he loved the work and embraced the company's philosophy of personal transformation. But the long days and relentless pressure to sign up new members made him question the company's commitment to changing people's lives, and even his own priorities. He developed a single-minded focus on bringing in the "almighty dollar" for the company because, he explained, "you're a product of your environment."
"I'm thankful that I realized that, and I'm thankful that I'm no longer there," said Beauperthuy, now a competitive amateur wrestler and coach.
24 Hour Fitness declined to comment for this story.
Beauperthuy was one of more than 900 managers, sales counselors and trainers to bring a collective action lawsuit under the Fair Labor Standards Act, alleging the company had misclassified them and denied them overtime pay. After the class was decertified and following seven years of litigation, the group settled for $17.5 million in 2013, according to published reports. The company settled another lawsuit involving thousands of California employees for $38 million, the nation's sixth largest wage and hour class action settlement of 2006.
Those cases may have made 24 Hour Fitness more steadfast in defending their employee arbitration agreement that asks employees to waive their right to bring class action lawsuits in NLRB v. 24 Hour Fitness, which the U.S. Supreme Court may review next year, depending on the outcome of a related case. The fact that 24 Hour Fitness has an employee arbitration agreement with a "class action waiver" does not make it unusual. But the company has been especially aggressive in defending its arbitration agreement in the courts, labor advocates say.
"Historically, there have been a few companies who went out of their way to fight and defend arbitration," says Cliff Palefsky, a San Francisco attorney who filed the unfair labor practice case resulting in the NLRB's finding that 24 Hour Fitness had violated the law. "They've been pretty aggressive in stripping workers of their rights."
About 60 million people—more than half of the non-union private sector workforce—are covered by mandatory arbitration agreements, according to an Economic Policy Institute study. These agreements require employees to resolve disputes through private arbitrators chosen by employers, rather than go through the courts.
An estimated 25 million of these arbitration agreements also include class action waivers, like those used by 24 Hour Fitness, in which employees give up their rights to band together to bring class action suits to address workplace disputes in the courts.
The contract language has received attention in recent months as the "Me Too" campaign has gained steam, and advocates pointed to the difficulty of raising workplace concerns individually in confidential arbitration proceedings that are crafted by the employer. Last year, U.S. Rep. Cheri Bustos (D-IL) introduced a bi-partisan bill that would prevent companies from keeping sexual harassment and sex discrimination claims from going to court, where the proceedings are typically in the public record.
A landmark case expected to be decided by the U.S. Supreme Court this term, National Labor Relations Board v. Murphy Oil USA, will determine whether class action waivers will be a continuing feature of employment contracts. It will also decide the fate of NLRB's dispute with 24 Hour Fitness.
"If the NLRB loses Murphy Oil, then our case would suffer the same fate, essentially," says Palefsky. In its Supreme Court brief, 24 Hour Fitness distinguishes its employment agreements from those at issue in the Murphy Oil case because the fitness employees are given 30 days to opt out of the class action ban.
But Palefsky counters that the rarely-used "opt out" provision is irrelevant because a worker's right to act collectively is one that cannot be signed away.
The argument about class action waivers might seem an academic one to job seekers if 24 Hour Fitness is now complying with the law.
There have been 621 employment cases filed in the federal courts against 24 Hour Fitness since 2000. On a per-establishment basis, that's more than eight times as many as have been filed against its competitor, Gold's Gym, during the same time period, according to a Capital & Main review of federal court records.
The disproportionately large number of cases is likely linked to the battle that took place between 24 Hour Fitness and Beauperthuy's attorney, Richard Donahoo, who continued to fight for his 900 or so clients even after a federal judge in San Francisco granted a 24 Hour Fitness motion in 2011 to decertify the class. (The judge's ruling that the plaintiffs' claims were not sufficiently similar prevented the case from moving forward as a collective action—not the class action decertification language–but the effect was similar.)
"Many times that means it's the death of the case because people don't want to proceed individually," said Donahoo, who is based in Orange County. "Attorneys can't do it economically."
Nevertheless, Donahoo and his colleagues decided to "swallow hard" and fight for each plaintiff individually. They filed hundreds of individual petitions in federal court to compel the company to arbitrate claims in Northern California, where 24 Hour Fitness is headquartered, and successfully fended off 24 Hour Fitness's efforts in 21 federal courts across the country to force the arbitration proceedings to take place near the clubs where each of the former employees had worked.
"Our case became a 'careful what you wish for' scenario for the company," Donahoo said. The company ultimately agreed to a settlement that resolved the individual claims at once.
Since then, 24 Hour Fitness has changed ownership. AEA Investors LP, a New York-based private equity firm, Fitness Capital Partners of Palm Beach, Florida, and the Toronto-based Ontario Teachers' Pension Plan purchased the firm in 2014 in a leveraged buyout. But reasons remain to be concerned about the practice of the fitness company, which employs about 20,000 workers and operates in a highly competitive industry.
In November, the company agreed to pay restitution and settled a lawsuit for $1.3 million filed by Orange County prosecutors, stemming from allegations the company increased annual renewal rates on prepaid memberships beginning in 2015 in violation of its contracts with customers. Customers were sold prepaid memberships and charged upfront fees with the guarantee of a low life-time renewal rate in 2006 but saw their rates rise as much as 300 percent nine years later, according to the Orange County Register. The company admitted no wrongdoing in the settlement agreement.
Last May, the ratings agency Moody's changed 24 Hour Fitness' investment outlook from "stable" to "negative." In justifying the downgrade, the report pointed to the growing number of fitness centers and the fact that the company is highly leveraged. The purchase of the company in 2014 was financed with $1.35 billion in debt, about 75 percent of the total cost, according to the Moody's report.
Moody's also singled out rising labor costs due to increases in the minimum wage in many of the regions where 24 Hour Fitness operates, suggesting the company employs a large number of low wage workers. Most of the clubs are concentrated in three states — California, Texas and Colorado.
"The company should be able to offset some of the pressure from minimum wage increases by using labor optimization, and reallocating the labor force within clubs based upon their age and member profile," according to Moody's report.
The economic pressures 24 Hour Fitness faces may explain the experience of one Ms. Randle, a former Kids' Club attendant, who asked that her first name not be used. She worked at a 24 Hour Fitness in Orange County from 2014 to 2016.
She said managers told her not to leave her post to take a break or use the rest room during her four-hour shift because the other staff on duty lacked the necessary clearance to work with children. She complained to managers and eventually to the human resources department, but had to file a complaint with the California Labor Commissioner's Office to resolve the issue and secure back pay for missed rest breaks, she said.
Ms. Randle thought that one of her co-workers endured repeated urinary tract infections that could have been caused by not being able to take bathroom breaks. Randle felt the managers lacked proper training. "They were always focused on selling memberships," she said. "They didn't care too much about their employees."
---
Roxane Auer provided additional research for this story.
Copyright Capital & Main