The Electric Road to Zero Emissions Hits a Gas Pocket
Activists have sent a loud and clear message to the California Public Utilities Commission: L.A. and the state should make electric transportation in the city and at the Los Angeles and Long Beach ports a priority.

Electrician Francisco "Paco" Arago attends a California Public Utilities Commission community meeting on electric transportation. Arago, a Boyle Heights resident, says he doesn't know how he will continue to raise his family in such a polluted area of the city. (Photos: Joanne Kim)
---
Union members, environmental justice advocates and green transportation activists packed a meeting room Tuesday evening in Downtown Los Angeles to send a loud and clear message to the California Public Utilities Commission (CPUC): the city and state should make electric transportation in the city and at the Los Angeles and Long Beach ports a priority.
The Clean Energy and Pollution Reduction Act of 2015 (Senate Bill 350) requires utilities to present programs to accelerate the widespread use of zero emission vehicles over the short term and longer range.  Southern California Edison, San Diego Gas & Electric, and Pacific Gas & Electric, utilities providing about three quarters of California's electricity service, have all proposed paths to zero emissions, and the CPUC hearing was part of the public process to weigh the merits of those proposals.
"The natural gas industry sees electric vehicles as the future . . . That's why SoCalGas is fighting Edison on this. They're opposed to electric across the board."
Regulators will determine whether the proposals will benefit ratepayers with greater energy efficiency, improved air quality, lower emissions of greenhouse gases, reduced dependence on oil, and increased job creation, including jobs in disadvantaged communities.
The new proposals include programs to accelerate the adoption of light-duty EVs (electric vehicles), but also address trucks, buses, port equipment, forklifts, and the other vehicles that move people and goods in bulk in an effort to reduce diesel pollution.
Pacific Gas & Electric has proposed spending $250 million over five years to install infrastructure to electrify fleets of medium and heavy-duty vehicles. That infrastructure includes all the necessary electrical equipment from the transformer down, but not the actual charging stations. San Diego Gas & Electric proposed a $244 million outlay for its five-year program to install 90,000 charging stations at homes in the San Diego region at an estimated 71 cents monthly cost to its customers. The most ambitious proposal has come from Southern California Edison, which includes $554 million in infrastructure to electrify vehicles and equipment moving goods from the Port of Long Beach. PG&E estimates its customers will see a 28-cent hike in their monthly bills while SoCal Edison customers will pay 53-cents more a month.
But the Southern California Gas Company (SoCalGas) is determined to protect its piece of the energy pie. If SoCalGas' arguments to the CPUC are effective, none of the electric utilities' proposals will be adopted.
Clean Energy Fuels Corp. attorney J. Nathan Jensen urged the CPUC in August to make "cautious, measured movement toward electrification in the off-road, medium-duty and heavy-duty (MD/HD) sectors of the transportation market." The MD/HD electric vehicle market has "only limited areas of early commercial readiness," he said in written testimony submitted to the commission.
"Ratepayers are already being asked to shoulder market development costs as the utilities experiment in the MD/HD market," Jensen said. "Asking them not only to assist customers in funding infrastructure but to allow the utility to earn a return on that assistance is unreasonable."
Adrian Martinez, an attorney with Earthjustice, said after the meeting that SoCalGas is mostly worried about its own bottom line.
The company "is basically arguing that the natural gas infrastructure is already installed, and therefore there will be stranded assets and harm to ratepayers if the CPUC allows electric vehicle infrastructure to be installed," Martinez said. "But it's SoCalGas and other gas companies that will be hurt."
SoCalGas' testimony is unusual in that it sets up a situation of one utility potentially going up against another, and SoCalGas going up against a sister company, San Diego Gas & Electric.
Advocates for electric vehicle infrastructure say SoCalGas is playing hardball.
Melissa Bailey, a spokeswoman for Sempra Energy, parent company of SoCalGas and San Diego Gas & Electric, rejected the contention that it was a utility vs. utility fight. For heavy duty trucking, Sempra is touting natural gas engines fueled by biogas, made from green waste, waste water, and other organic sources.
"Natural gas and biogas engines reduce the emissions of smog forming pollutants to nearly zero," Bailey said. "When fueled by biogas, these natural gas engines actually deliver lower greenhouse gas emissions than electric ones. That's because biogas takes climate pollutants out of the air and uses them as clean, renewable fuel instead."
Alexandra Nagy, Southern California Community Organizer with Food & Water Watch, said biogas promotion amounts to "greenwashing."
"Those vehicles still have tailpipes that still emit greenhouse gasses," Nagy said. "And gas companies still need to build out infrastructure to move the gas from farms to the consumer, which undercuts their argument about stranded assets." Food & Water Watch supports the use of biogas onsite, she said, but not for widespread consumer distribution.
Advocates for electric vehicle infrastructure said SoCalGas is playing hardball.
Kathleen Woodfield, of the San Pedro Peninsula Homeowners Coalition, gave Capital & Main a letter she had sent to the ports of Los Angeles and Long Beach regarding possible SoCalGas interference at a joint Clean Air Action Plan hearing in August.
Woodfield wrote that on the evening of September 1, a woman approached her and said that she and 35 other people had been hired to give pro-natural gas testimony at a Clean Air Action Plan hearing, and that about 35 other people were each paid $60 and were given a free dinner for similar testimony. The woman said she had been hired by a PR firm called Method, Woodfield said.
Martinez said such tactics to sway regulators, if true, wouldn't surprise him.
"They're desperate," Martinez said. "The natural gas industry sees electric vehicles as the future, and they don't want to lose their market share. That's why SoCalGas is fighting Edison on this. They're opposed to electric across the board."
At the downtown CPUC meeting, Jennifer Kropke, Director of Workforce and Environmental Engagement at the International Brotherhood of Electrical Workers Los Angeles area Local 11, testified that Edison's approach was bold, and that it was the perfect nexus of "good, green jobs paying a living wage to local workers, and cleaner air for people who live near our ports."
Kropke also emphasized, as did many others at the meeting, that building out EV infrastructure solves a chicken or egg problem. "It is easier to transition to EVs when the charging infrastructure is in place," Kropke said after the meeting.
The CPUC hearings on the electric utilities' proposals will be wrapped up in the next three weeks. Decisions on whether to approve or deny a proposal are expected early next year.
---
Copyright Capital & Main

Did Disneyland Try to Sink a Bill Protecting Workers from Lead Poisoning? 
Why would Disneyland, which hosts thousands of kids every day, be part of an effort to defeat a bill that simply requires reporting of blood-lead levels high enough to produce heart disease and serious brain disorders?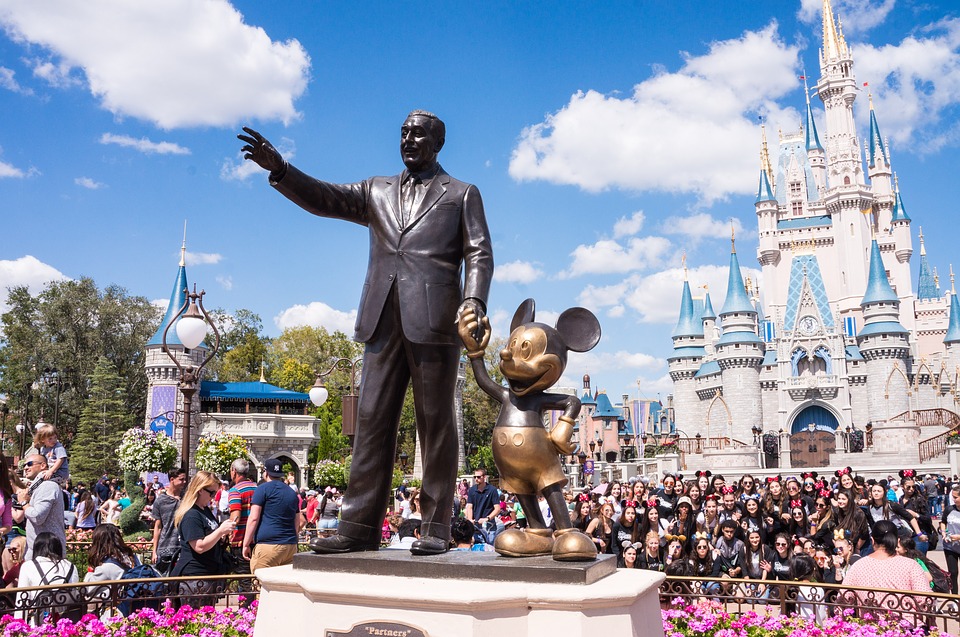 When Assemblyperson Ash Kalra (D-San Jose) learned about Capital & Main and USC's Center for Health Journalism investigation into how hundreds of workers at the former Exide Battery Recycling Plant near downtown Los Angeles became victims of lead poisoning, he created a modest bill to try and ensure it wouldn't happen again.
Among our report's revelations was the fact that the California Department of Public Health was aware of thousands of troubling blood tests revealing high levels of lead, but failed to tell the Division of Occupational Safety and Health (Cal/OSHA) about the problem.
Kalra's bill, Assembly Bill 2963, requires that the Department of Health inform Cal/OSHA when workers have seriously elevated blood levels and Cal/OSHA performs inspections.
The bill has had clear sailing until now, easily passing in the Assembly Labor Committee in March and winning unanimous approval from Democrats on the Appropriations Committee last week. But as the worker-protection measure headed to a crucial floor vote this week, a coalition of industry groups, one of which includes the iconic Disneyland Resort, worked the halls of the Capitol to kill the bill. The lobbying effort nearly prevailed: AB 2963 passed by a single vote Wednesday evening and now faces what is certain to be a battle in the California state Senate.
So why would Disneyland, which hosts thousands of kids every day, be part of an effort to defeat a bill that simply requires reporting of blood-lead levels high enough to produce heart disease and serious brain disorders? A May 29 letter endorsed by 15 industry groups, including the Battery Council International, the California Chamber of Commerce and the California Hotel and Lodging Association (which includes a Disneyland Resort vice president on its board) argues that California's current system to protect employees, depending largely on voluntary compliance, is working just fine.
The letter states: "Perversely, AB 2963 would transform this existing well-functioning public health program into an enforcement program that creates an allegation of a serious violation where none exists in Cal/OSHA law and the workplace may not even be the source of exposure."
The bill will be costly, the opposition letter also says, with an estimated price tag of $267,000 to implement and requiring Cal/OSHA to hire one or two additional inspectors.
"That's a small price to pay" said Bill Allayaud, California Director of Government Affairs for the Environmental Working Group, which is trying to keep moderate Democrats from being swayed by the industry lobby.
"The California Chamber of Commerce and their allies are misrepresenting what the bill does and convincing industries like the hotel industry to lend their name to the fight, even though this bill would have zero impact on hotels," Allayaud said. "The law focuses on workplaces where lead is in heavy use, like firing ranges and battery recycling facilities where workers are actually being impacted by a dangerous neurotoxin.  Besides, I can't imagine [that] parents who visit a resort like Disneyland would want their kids anywhere near lead if found at the levels that would have employees testing at the alarm bell level. Who wouldn't want an OSHA inspection in that case?"
Suzi Brown, vice president of communications at Disneyland Resorts, said that the "California Lodging Association is just one organization that we are involved with. As you can imagine we are involved with many trade organizations." Brown said that Disney vice president Elliot Mills, who sits on the association's board, was not present for the vote to oppose AB 2963. "To somehow link Disney to this in a specific way is not accurate," she added. "And to somehow position this that we are not concerned about worker safety is flawed as well."
At the March California State Assembly Labor and Employment Committee hearing, Kalra introduced his bill by reading a letter from former Exide lead smelter Alvin Richardson (who struggles with lead poisoning symptoms we documented in our investigation) and his wife, LaShawn. "We read a recent investigative story, and it was very hurtful to learn that Cal/OSHA excused the high lead levels that Alvin and the other Exide workers were constantly exposed to," the letter said. "People shouldn't be treated like they are disposable. That's not what America or California is supposed to be about."
Assemblymember Reggie Jones-Sawyer (D-Los Angeles) was moved to vote yes. "My district's right next to the Exide plant, and it's had an impact on my community and my residents," he said. "And if this is something that could have prevented what happened at Exide, we should have been doing this a while ago."
AB 2963 needed Jones-Sawyer's vote again on Wednesday to barely pass it out of the Assembly. Whether the bill makes it to Governor Jerry Brown's desk is dependent on how well the arguments of the California Chamber of Commerce and other industry voices opposing the bill go over in the Senate.
---
Copyright Capital & Main