Tesla Workers File Charges With National Labor Board as Battle With Elon Musk Intensifies
Co-published by The American Prospect
Workers at Tesla's Fremont, California electric car factory have filed a complaint with the National Labor Relations Board, accusing Elon Musk's company of illegal surveillance, coercion, intimidation and prevention of worker communications.

Co-published by The American Prospect
Workers at Tesla's Fremont, California electric car factory have filed a unfair labor practice charge with the National Labor Relations Board (NLRB), accusing the company of illegal surveillance, coercion, intimidation and prevention of worker communications. The employees, who have been attempting to organize the approximately 7,000 workers at the plant through the United Auto Workers, claim that Tesla violated multiple sections of the National Labor Relations Act, which protects the right to unionize.
"I know my rights, and I know that we acted within them," said Jonathan Galescu, a body repair technician. Galescu and his colleagues have previously cited low pay, hazardous work conditions and a culture of intimidation as motivations to unionize the plant.
On February 10, several Tesla employees passed out flyers to their colleagues during a shift change. The literature featured a blog post from Medium written by Jose Moran, a Tesla production associate on the body line. Moran's post was the first public acknowledgment that some workers at Tesla were interested in organizing a union.
According to the NLRB complaint obtained by Capital & Main, managers at Tesla "conduct(ed) surveillance" on the workers who passed out the literature, and those who received the flyers. A month later, on March 23, Tesla management held a meeting, telling workers "they were not allowed to pass out any literature unless it was pre-approved by the Employer," the complaint reads.
"We should have the right to distribute information to our co-workers without intimidation," said Michael Sanchez, who works on door panels at the factory and has joined the unionizing effort. "You can't fix problems if you're not allowed to talk about them."
Employees also object in the complaint to a confidentiality agreement  presented last November, which vowed consequences (including "loss of employment" and "possible criminal prosecution") for speaking publicly or to the media regarding "everything that you work on, learn about or observe in your work about Tesla" – including wages and working conditions. Confidentiality agreements are common in auto factories to protect trade secrets, but Tesla's was so far-reaching that five members of the California legislature wrote to the company, warning that the agreement violated protected employee activity.
Nearly 60 organizations, most from the Bay Area, also recently wrote to Tesla CEO Elon Musk, demanding that the company loosen the confidentiality policy. Now, the employees charge that the policy violates the law.
"This confidentiality agreement is clearly in violation of the Wagner Act and recent NLRB rulings," said labor historian Nelson Lichtenstein of the University of California, Santa Barbara. "The prohibition about discussing one's work would make it impossible to engage in freedom of assembly and communication with others seeking to engage in concerted activities protected by labor law." The prohibitions remain in place even if the employee is no longer working at Tesla, which Lichtenstein called "arrogance personified."
Tesla spokesman Dave Arnold did not respond to a request for comment about the NLRB filing.
[Update — After this article appeared, a Tesla spokesperson provided the following response:] 
"Tesla is aware of the filing of unfair labor practice (ULP) allegations by 2 employees at its Fremont facility (where over 10,000 people work). Each year, roughly 20,000 ULPs are filed with the NLRB and nearly two-thirds are dismissed after the investigation. Additionally, ULPs are often used by unions and their supporters as an organizing tactic. Tesla believes the ULP allegations are entirely without merit and will be responding as part of the NLRB process."
The NLRB's regional office in Oakland has been assigned to gather evidence and take affidavits about the charge. Typically the process takes seven to 12 weeks. If the agency finds enough evidence to support the charge, it can facilitate a settlement or elevate the case to an administrative law judge, who mandates informational postings at the facility. If the charges are deemed serious enough, the agency can seek an injunction in federal court. The NLRB cannot issue monetary penalties in this kind of proceeding.
The filing of charges reflects growing labor tensions for Tesla. CEO Musk has thus far resisted efforts to allow a union at the Fremont plant, saying "there are really only disadvantages for someone to want the UAW here." Furthermore, Tesla faces a possible strike at its robotics factory in Germany.
Unrest could very well grow in Fremont as Tesla looks to ramp up auto production with the introduction of the Model 3, going from approximately 100,000 cars per year to 500,000.
Tesla's market capitalization recently passed Ford and General Motors, making it America's most valuable auto company. But the Fremont plant is the only stateside factory owned by a U.S. automaker that uses non-union workers.
"I'm hopeful that the company will take a more positive view of workers' opinions and feedback, and that management and workers can improve company processes – and safety – by working together," said Fremont employee Galescu.

Reality Check: CalChamber's "Job Killer" Bills Actually Create Jobs
CalChamber won't say how many jobs on its Job Killer list would be eliminated by proposed environmental and workplace protection bills — or even how such legislation would eliminate them.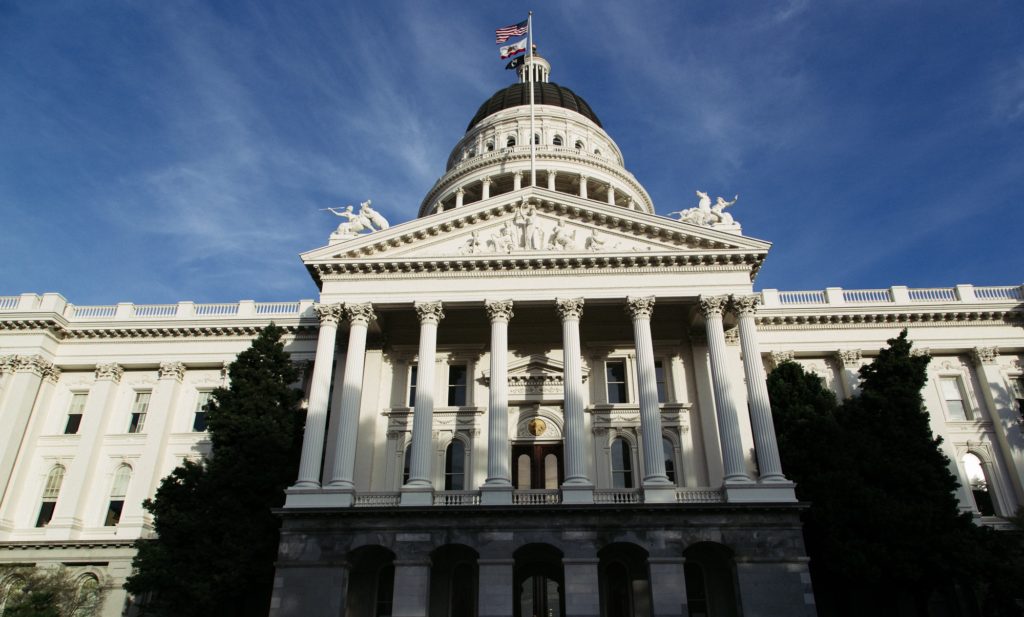 Shortly after Lorena Gonzalez Fletcher assumed office in the California Assembly in 2013, her work started getting a special kind of attention. Every year for more than 20 years, the pro-business lobbyists at the California Chamber of Commerce have put out a list of bills CalChamber considers "job killers" — proposed laws that, it contends, would so burden business owners that they'd presumably start firing workers, or at least cease to hire new ones. Among the bills to make the list during Gonzalez Fletcher's first legislative session was one of her own: A measure ordering employers to grant one hour sick leave for every 30 hours worked.
---
Even Democrats who supported sick-leave legislation feared the Chamber's wrath.
---
The Chamber's influence has historically been persuasive in Sacramento; by its own reckoning, it has managed to kill 92 percent of the bills named on its annual list. In the two years before Gonzalez Fletcher (D-San Diego) took office, only five of 70 so-called "job-killer" bills were passed into law. Even Democrats who supported sick-leave legislation so feared the Chamber's wrath that they urged the new Assemblywoman to modify her bill to be more business-friendly.
"People said to me, 'You have to work with the Chamber and get them to remove that title.' I said 'Why?' I come from organized labor and represent a working class district. They're going to oppose whatever I do."
The Assembly and Senate did make some changes to the bill to make it less onerous for business owners. But its basic premise remained intact, all the way to Gov. Jerry Brown's desk. In August 2014, California extended the nation's largest expansion of paid sick leave benefits to workers. "We caught up to the rest of the world," Gonzalez Fletcher says.
In the years since, Gonzalez Fletcher has become known for sponsoring bills that end up in the Chamber's cross-hairs. In 2016, she carried a bill to grant overtime to farm workers, correcting part of a 77-year-old law that cut farm workers out of federal labor standards. Brown signed it into law that September. The year before, she successfully pushed through a law to require grocery stores to retain workers for 90 days after they changed ownership.
"That was my favorite one they called a job killer," Gonzalez Fletcher says. "It was literally a bill to save workers' jobs."
California has often been a target of scorn for its stringent regulations, mostly from pro-growth conservatives who see any law that restrains business, be it worker protections or environmental controls, as inimical to economic success. And to be fair, new laws and market forces sometimes do affect jobs. The state's singular climate laws, which set accelerating greenhouse-gas emission standards for electrical utilities and industries, have undoubtedly forced coal-fired power plants in Utah, Arizona and Nevada to shut down over time, eliminating jobs as operations wind down. One bill on the California Chamber's list, to permanently close SoCalGas' troubled Aliso Canyon storage facility, which blew a catastrophic leak in 2015, would necessarily uproot a certain number of workers were it to pass.
But just as some jobs go away in one market sector, other ones arise in another. "When you're transitioning, there is a loss in traditional jobs, and then there's growth in non-traditional jobs," says Mary Leslie, president of the Los Angeles Business Council, which works toward corporate sustainability. "Then those jobs become the jobs of the future." After the legislature passed the Global Warming Solutions Act of 2006, for instance, building owners in the state made investments in energy efficiency — one of the easiest ways for a company to reduce resource use and emissions.
"That created a whole industry around energy efficiency," Leslie says. And far from killing jobs, that industry helped businesses save money on their utility bills, potentially creating revenue for new hires. "Now that they've made the switch, they won't go back."
California also has more jobs in the solar industry than does any other state, thanks to a cluster of state climate laws and incentives — 86,414 jobs, according to the Solar Foundation's 2017 National Solar Jobs Census. That's down from 100,050 in 2016, but California still holds more than a third of the nation's solar jobs. "Distributed [rooftop] solar has helped fill the gap that was left after the recession in Los Angeles," Leslie says. "We saw people start new companies, become successful business people."
In fact, all of California's climate laws continue to show up on various job-killers lists. A bill in this legislative session that would ban the registration of gas and diesel vehicles by 2040 has also been tarred by the Chamber, even though the state's promotion of clean vehicles has given rise to not just jobs but whole new businesses. And even while some of those businesses, including Tesla and Lucid Motors, have located at least some manufacturing facilities outside of highly regulated California, they have indisputably created jobs.
Since the climate laws have been in effect, California's economy outpaced the nation's by seven percent between 2008 and 2016. That economic growth would seem to contradict the California Chamber's 2012 claim that California "can't be a leader in the global economy if it interferes in the global marketplace."
"It's time for them to come up with a new rap," Leslie says. "They're starting to sound like dinosaurs."
Other bills on the Chamber's current list have less to do with jobs and economic growth than they do with economic justice and fairness. One, by Assemblywoman Eloise Reyes (D-San Bernardino), would give residents of disadvantaged communities advance notice of industrial development projects slated for their neighborhoods, with the intent of ending discrimination in the siting of polluting facilities. (Reyes has modified the bill enough for the Chamber to strike it from the list, but it still opposes the measure.) Another, by the Assembly's Al Muratsuchi (D-Torrance), would protect hotel workers against violence and harassment. Still another would forbid employers from punishing workers who use cannabis for medical purposes.
This year, Gonzalez Fletcher is pushing a bill that would end forced arbitration agreements between employers and their workers. "When you disempower individuals, it allows companies to be bad actors," she says.
How precisely these bills would kill jobs, and exactly how many would die, the California Chamber doesn't specify. (No one from the organization responded to interview requests.) "They never come into the legislature with estimates of projected job losses" based on any research, Gonzalez Fletcher says. "They haven't shown how any of the policies they've opposed have resulted in a single job loss." Meanwhile, the Chamber stands behind policies that are known job killers, such as increased automation in the workplace.
Gonzalez Fletcher suggests that perhaps it's time to change the list's title. "If you want to call it the 'Profit Reduction for the One Percent' list, that's fine," she says. "Just be honest with your label."
---
Copyright Capital & Main