Reversing California's Emissions Rules Could Impact Jobs
One analysis predicts consumers would lose $460 billion between 2021 and 2026, primarily due to reversals in net fuel economy.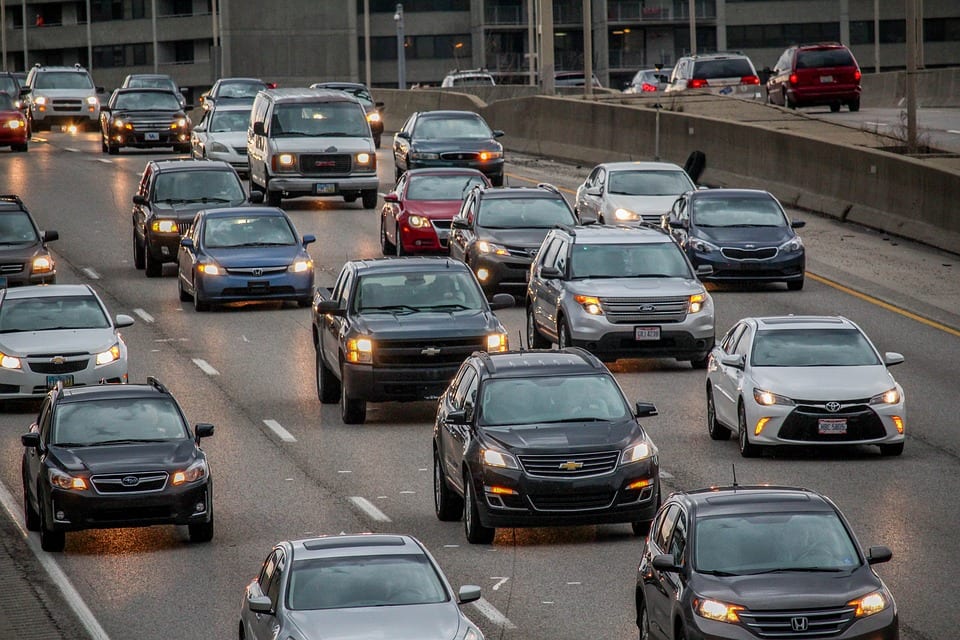 There's little doubt that, should California be forced to roll back its emissions standards for cars and trucks, the air quality in the state, and in 13 other states that have followed California's lead, would suffer. But if the Trump administration prevails in revoking California's authority to set its own standards, the economy could also take a hit, experts say.
For nearly 50 years, California has been granted the authority to implement emissions rules that are stricter than the federal government's, provided it receives a waiver from the U.S. Environmental Protection Agency. The waiver process, predating the Clean Air Act of 1970 by four years, was meant to address the serious smog problems California faced in that era.
In a recent series of tweets President Trump announced he would revoke that waiver, an action that has been telegraphed for months and that has many concerned that the efforts to produce more fuel-efficient vehicles could be derailed.
Statistics on how many workers are employed directly and indirectly through electric vehicle (EV) manufacturing are hard to come by, but a 2011 estimate by the California research group Next 10 estimated that the state's stricter regulations could produce close to a quarter-million state jobs by 2025.
An August study published by Consumer Reports analyzed the possible economic impact on the nation, should California reverse its emissions standards, and projected that consumers would lose $460 billion between 2021 and 2026, primarily due to reversals in net fuel economy.
Carol Zabin, director of the Green Economy Program at the University of California, Berkeley, Labor Center, said that if EV vehicle manufacturing is hurt, it would have an impact on California. "Ending the waiver could affect a cluster of economic development in vehicle manufacturing in California, not so much around the U.S.," she told Capital & Main. Zabin added that any impact wouldn't happen for a while, due to production schedules that are set years in advance. "[EVs] are big long-term investments and [manufacturers] can't change on a dime."
Noel Perry, Next 10's founder, believes that a reversal of California's emissions rules could hurt U.S. auto manufacturers most: "The world is moving toward EVs, and if the U.S. moves backwards on emissions, our global competitiveness is reduced. I think some companies will find it more profitable to continue in the EV direction, no matter what the federal standards are."
The theory of the electric train having left the station was underscored the day after Trump announced his administration's revocation of California's waiver, as Amazon announced an order of 100,000 electric delivery trucks. CEO Jeff Bezos has promised that the company would be carbon-neutral by 2040.
In reversing California's tough emissions standards, the White House is not reacting to demands of the auto industry. In fact, Ford, BMW, Honda and Volkswagen recently announced an agreement to follow California's rules, not federal standards. The U.S. Department of Justice in September launched an antitrust investigation into this deal.
It's not certain that the issue will make it to the Supreme Court before – and if – a new U.S. president takes over in January, 2021. But it's clear that the matter will be working its way through the courts for some months. Last Friday 22 state attorneys general, as well as the cities of New York and Los Angeles, joined California in suing to stop the Trump administration from revoking California's waiver. The suit maintains that California's ability to set its own standards for 50 years has been essential to protecting air quality, and any effort to strip the state of that ability is unlawful. It's the latest legal effort of California to push back on the Trump administration's attempts to dismantle Obama-era environmental regulations. So far, federal judges have sided with California in suits regarding air pollution and pesticides.
---
Copyright Capital & Main