New Oversight Law Won't Prevent Charter School Financial Difficulties
Gavin Newsom hailed a new charter school transparency law he signed. Why won't the law prevent charters from failing?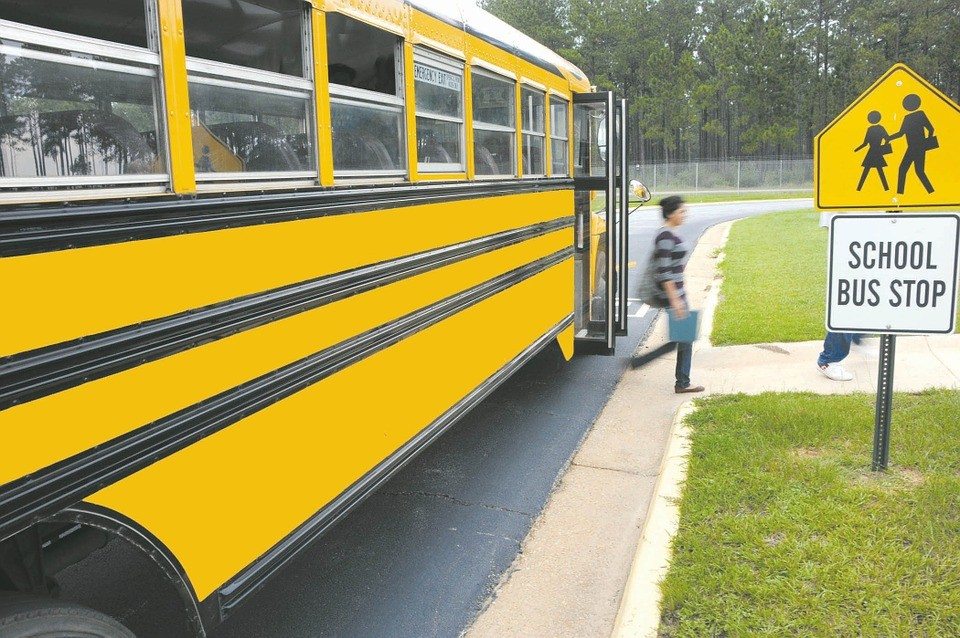 California Gov. Gavin Newsom recently signed into law Senate Bill 126, written to hold the state's charter schools to the same transparency as other public schools. (Charter schools are funded by tax dollars but privately administered.) The bill, among other provisions, clarifies that charter schools are subject to existing state financial disclosure and conflict-of-interest laws. It's a significant break from Newsom's charter school-friendly predecessor, Gov. Jerry Brown, who twice vetoed similar legislation.
Still, the California Charter Schools Association, the well-funded charter lobbying group, praised the bill as a "balanced, fair application" of the state's transparency laws, while preserving charter schools' autonomy.
---
Some 31% of charter schools authorized by the state between Jan. 2002 and May 2018 are no longer open.
---
The fact that the bill sailed through the legislature without opposition strikes Julian Vasquez Heilig, a professor of Educational Leadership and Policy Studies at California State University, Sacramento, as "one small, small step for mankind."
"[Senate Bill 126] is two pages long," he says. "The governor and Democrats are using it to say they're doing something. But we are still spending hundreds of millions to build charters next to failing public schools. And many of those charters are not doing anything innovative that public schools are not already doing."
And, despite protestations of "failing public schools" voiced by charter school supporters, many more charter schools are failing due to lack of oversight that the new law is not set up to fix. Not only would additional laws to provide rules for and financial scrutiny of charter schools protect district schools, they might shore up charter schools as well.

California's Education Code dictates that anyone can petition to open a charter school as long as the petition describes the school's structure and student performance expectations and outlines the operational and management procedures. Public school boards are expected to approve charters in their districts unless the boards can demonstrate that a plan is educationally unsound. If a district's conclusion is thumbs-down, a petitioner can appeal to county and state boards of education.
In fact, the State Board of Education (SBE) approved 72 percent of charter petitions on appeal between 2002 and 2017. However, some 31 percent of charter schools authorized by the state between January 2002 and May 2018 are no longer open, either through closure (10 schools), or because they never opened after approval of the charter (six) or through revocation of their charters (two). By contrast, the rate of failure of district-approved and -run charter schools for the same period was 27 percent.
Michelle Giacomini, deputy executive officer of the state's Fiscal Crisis and Management Assistance Team, says that districts would be helped by an extended timeline to review a charter petition that is far beyond the 60 days they now have.
"Some districts are better equipped to review [a charter petitioner's] business plan than others," she said. "There ought to be a clear procedure and state resources, like a template or checklist. Right now each district is doing its own thing."
*   *   *
Charter school critics say that neither the state nor parents have a good understanding about the financial stability of a charter school, either before it starts up or while it's operating.
"[California] looks the other way and continues to overrule local experts by fully authorizing charters who operate without accountability and whose enrollment has never come close to creating the fiscal stability their students and families deserve," says Rick Bagley, superintendent of the Ross Valley School District. Bagley's experience draws from the contentious creation of the Ross Valley Charter School (RVCS), a process described here in 2017.
---
Charter schools can and do go out of business once they fail financially, and it can happen at any time during the school year.
---
RVCS, a K-5 charter school co-located with White Hill Middle School, opened its doors in August 2017 with a total of 122 students — 100 fewer than the 222 students it expected to have when the state approved it. Today it has 173 students, including 42 who do not live in the district. Although it is located in Marin County, one of the country's wealthiest enclaves, Ross Valley Charter is, in many ways, typical of how charters get off to wobbly financial starts — and of how they generate divisiveness within their home communities.
Responding by email, Conn Hickey, CFO-treasurer of RVCS, claimed his school is financially sustainable at its current enrollment, and will continue to be so when it reaches its full enrollment of 222.
But its current financial stability required a $200,000 grant listed as part of RVCS's December 2018 revenues, Capital & Main has learned. It wasn't the first private gift the school has received. During the previous school year, the RVCS board accepted a $325,000 grant from the Bentonville, Arkansas-based Walton Family Foundation.
White Hill Middle School. (Photo: Bill Raden)
Hickey confirmed that the $200,000 grant was given anonymously through a donor-advised fund. He said the grant came with no conditions attached and was needed because the school's average daily attendance (ADA) this year would be lower than projected. ADA figures are used by the state to calculate the amount of money a school — district or charter — receives. Hickey also claimed that RVCS is shortchanged because it, unlike district schools, cannot raise parcel taxes.
"Like any start-up, we have . . . needed start-up funding," Hickey wrote, using the language of venture capitalism. "The Ross Valley School District receives $2,000 per ADA of additional revenue from a local parcel tax. If the District gave us $2,000 each for our in-district ADA, whose property-owning parents pay the parcel tax, we would receive $250,000 every year, more than the one-time start-up funding we have received."
Hickey added, "I am sure our parents who live in the district and pay this parcel tax on their home would love to have some of it go to the public charter school but it is not currently required by law and the district does not voluntarily share." He also said that RVCS has been voluntarily complying with all the elements of the new transparency law and if there had been any conditions on the $200,000 gift, they would have been disclosed at a public board meeting.
---
Last November about 75% of charter schools in Los Angeles County were under-enrolled, based on their enrollment projections.
---
Bagley, in an email, said that RVCS, "when it presented its petition to the state, claimed they were ready to fly on their own.
"[RVCS] built their budget on the assumption they'd not be participating in local parcel taxes and in fact they even went so far as to tell the state they were looking to rent space outside of the district's property. The reality is, their program has been chronically undersubscribed and they've had to admit out-of-district students to fill seats."
  *   *   *
It is not unheard of for school districts, like charter schools within the district, to suffer from under-enrollment or declining enrollment, and subsequent financial problems. But charter school critics complain that district schools are not allowed to "go out of business," but rather are taken over by the state when they falter. Charter schools on the other hand, can and do go out of business once they fail financially, and it can happen at any time during the school year, which leaves parents scrambling to find a new school.
The state of California does not compile current figures on the number of under-enrolled charter schools. But analysis by Capital & Main shows that in November 2018, about 75 percent of charter schools in Los Angeles County were under-enrolled, based on their enrollment projections.
One San Jose school, Legacy Academy, was ordered closed last month by its authorizer, Santa Clara County, because of, among other violations, financial mismanagement resulting from a gross over-estimation of revenue and headcount.
Several new Assembly bills would provide further oversight or restrictions on some aspect of charters:
Caity Heim, a spokesperson for the California Charter Schools Association, said CCSA is opposed to all four bills and forwarded a prepared statement: "These bills are misleading, divisive, and premature. Legislation of this magnitude should first be subject to an evidence-based, research driven process which is being undertaken by the Charter Task Force that's been convened at the direction of Governor Gavin Newsom and under the leadership of Superintendent Tony Thurmond."
The task force is expected to deliver a final report on July 1, 2019.
Julian Vasquez Heilig is cautiously optimistic about the chances of all of these bills. "Charter schools have been largely unregulated for 25 years," he says. "Now we are trying to figure out how to regulate them."
---
Copyright Capital & Main