CA-10: AP Calls Election for Josh Harder Over Republican Incumbent
Four-term Central Valley Congressman Jeff Denham appears to have been defeated after a week of ballot counting.
---
UPDATE, Nov. 13: The Associated Press tonight has declared Democratic challenger Josh Harder to be the winner over GOP incumbent Jeff Denham in the hard-fought 10th District race. According to AP, "With votes continuing to be counted, Harder's edge has grown after Denham grabbed a slim lead on Election Day. After the latest update, Harder had a 4,919-vote lead out of about 185,000 votes counted, a margin too large for the congressman to overcome with remaining votes."
---
A TV ad for incumbent Republican Congressman Jeff Denham stated that his Democratic challenger Josh Harder "shares Nancy Pelosi's liberal San Francisco values." The ad, running in the Sacramento media market and on digital platforms throughout California's 10th District, went on to state that Harder, if victorious, would leave residents of this Central Valley district with dramatically worse health care options.
It was a puzzling claim, considering Denham voted with his party to repeal the Affordable Care Act, or Obamacare, several times, and voted for the Republican replacement, the unpopular American Health Care Act.
As of Wednesday morning, Jeff Denham clung to a lead of 50.6 percent of the vote, with Harder claiming 49.4 percent. While 100 percent of precincts had reported, the race had not been called, pending the counting of mail-in and provisional ballots. Democratic activists said enthusiasm and campaign cash were up. Harder raised more than $7 million in this cycle to Denham's $4.4 million.
Back in February, most of the volunteer canvassers trying to boost Democratic registration in Modesto, the heart of the district, were from the Bay Area. They said they had driven east to turn this purplish district solid blue. CA-10, which voted for Hillary Clinton by three points in 2016 while giving Denham a similar margin of victory, was one of the top Democratic targets for flipping in 2018.
Whether Denham or Harder end up winning, the trend of people relocating from the pricey Bay Area could end up re-shaping the electorate in the district. New research from BuildZoom and the Terner Center for Housing Innovation at the University of California, Berkeley shows a growing connection between the Bay Area and its neighbor to the east, CA-10. "More than 55 percent of Bay Area out-migrants in households earning less than $50,000 a year stayed in California, [heading to] more affordable markets, such as the Sacramento region or Central Valley metro areas, like Modesto or Fresno," the study said.
---
Copyright Capital & Main
CA-48: Harley Rouda Leads Dana Rohrabacher in Orange County Squeaker
The election of 2018 has fundamentally changed the comfortable district's politics, engaging voters who either sat out previous elections or voted without thinking too hard.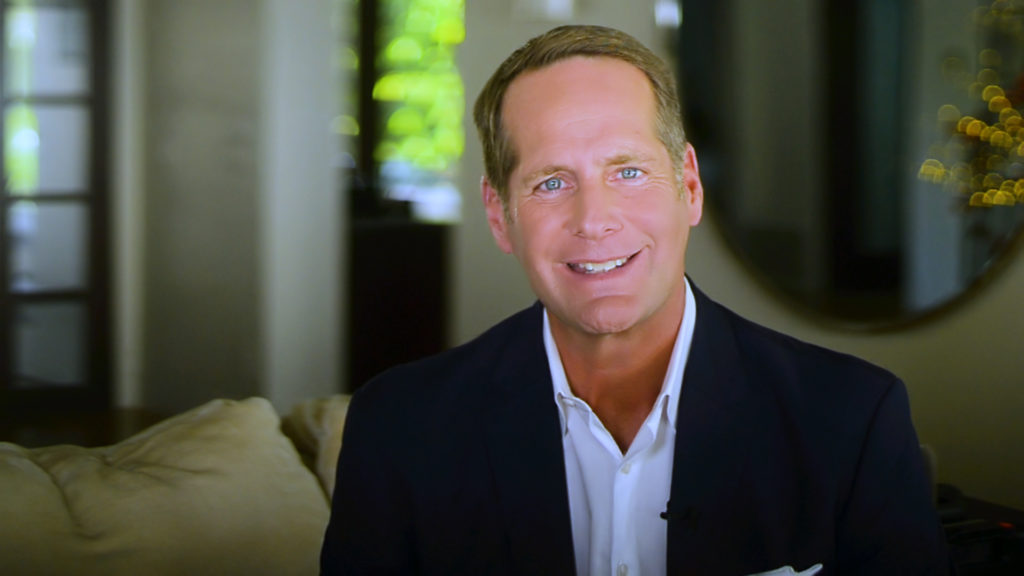 You might say 2018 is the year Rep. Dana Rohrabacher became notorious. Not that he wasn't well-known before: Rohrabacher's political life has been riven with controversy, including a check-kiting scandal and an open alliance with disgraced lobbyist Jack Abramoff. But until now, none of it seemed to matter: His coastal Orange County constituents have elected him for 15 consecutive terms through three rounds of redistricting, always by healthy-to-landslide margins.
Then came Trump, Russia and Robert Mueller. The special counsel's investigation of Russia's interference in the 2016 election put an uncomfortable spotlight on the former Reagan speechwriter and his longstanding affection for the Kremlin. Last May, The New York Times revealed that the congressman even has a code name.
Rohrabacher's hold over his district continued to weaken. Despite opposing the 2017 tax cuts — crafted by his Republican colleagues but unpopular in his upper-middle-class district — Rohrabacher secured less than a third of the vote in the June top-two primary. Democrats feared that their votes would be too diluted among eight candidates to grab a berth in the general election, but businessman Harley Rouda finished second, securing a spot for the Dems. Subsequent events — including a spoof documentary by Sacha Baron-Cohen in which Rohrabacher seemed to endorse arming school children — eroded the incumbent's popularity even more.
By the time the polls closed in California Tuesday night and Rouda pulled ever so slightly ahead, the U.S. House of Representatives was firmly within the Democratic Party's grasp for the first time since 2010. To some, Rouda's apparent 1.4 percentage-point win (the race had not been officially called at press time) might have been anti-climactic. Not so for activist Bethany Webb, who has spent every Tuesday afternoon since January 2017 protesting on the idyllic promenade in front of Rohrabacher's Huntington Beach office. "There are so many of us who have been on the ground working so hard for so long," she says. "To us, it means everything."
Even putting aside Rouda's success, Webb says, the election of 2018 has fundamentally changed the comfortable district's politics, engaging voters who either sat out previous elections or voted without thinking too hard. "Many, many more people know who their congressperson is, know who their assemblyperson is — their sheriff, their D.A. We think 2020 could be even better."
---
Copyright Capital & Main