Will Congress Fast-Track a "NAFTA on Steroids?"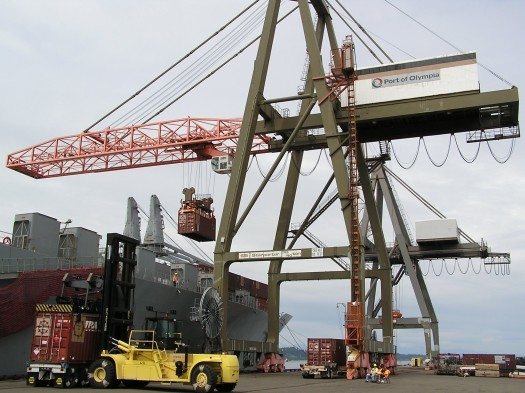 The Citizens Trade Campaign is coordinating efforts with labor, environmental organizations, health organizations and others to help persuade Congressional representatives of the need to opposed fast track authority for the Trans Pacific Partnership (TPP) agreement, which would cover 40 percent of the global economy between 12 nations, and is currently being negotiated in virtual secrecy.
Since negotiations began in 2008, none of the negotiating documents have been officially released for public review. However, approximately 600 corporate lobbyists have been named as official advisors which entitle them to access to both the negotiating texts and the negotiators.
And now the Administration wants to invoke a Nixon-era procedural tactic known as "Fast Track" that allows for only an up or down vote on the agreement. "Fast Track" allows the Trans Pacific Partnership and other trade agreements to be signed before the public sees any proposed texts and then rushed through Congress, bypassing ordinary Congressional review, amendment and debate procedures.
TPP is essentially NAFTA on steroids. We want a trade policy that creates jobs, protects the environment and promotes public health. Unfortunately, the legacy of recent trade agreements has been just the opposite and we don't have confidence that the TPP is going to achieve these goals without Congress exerting its authority and exercising additional oversight over the negotiations.
We want Congress to deny any request for "'Fast Track" and intervene more in the TPP now, before the pact is signed and they are presented with a "take-it-or-leave-it" package that cannot be improved. Therefore, we are asking our Congressional representatives to do the following:
Commit now to opposing new "Fast Track" legislation.
Ask the Obama Administration to release the draft text of the TPP negotiations for public scrutiny.
Weigh in on the contents of the TPP and other trade pacts now, during the negotiating phase.
Leaked documents show that the TPP would grant corporations easier access to labor markets in countries such as Vietnam, where the average minimum wage is just a third of what it is in China. Other provisions would weaken environmental protections and extend monopoly drug patents for big pharmaceutical companies, making it harder for countries to produce or procure low-cost generic medications, and make it harder for countries to adopt and maintain strong food safety regulations. Finally, a dismantling of "buy local" preferences is also being advanced by large corporations.
We are in the process of setting up a series of congressional district visits during the current August recess to encourage Members to oppose Fast Track Authority. Please call your Member of Congress or write to inform urge them to publicly oppose Fast Track for the TPP.
(Lance Simmens is the California State Director for the Citizens Trade Campaign. His post first appeared on Labor's Edge and is republished with permission.)
Government Shutdown's Silver Lining: A Corporate Hiring Guru Speaks Out
Ending the shutdown won't curtail the hiring opportunities for corporate recruiters, says one expert. It's like divorce: Once you start thinking about leaving, the odds that it will happen go up dramatically.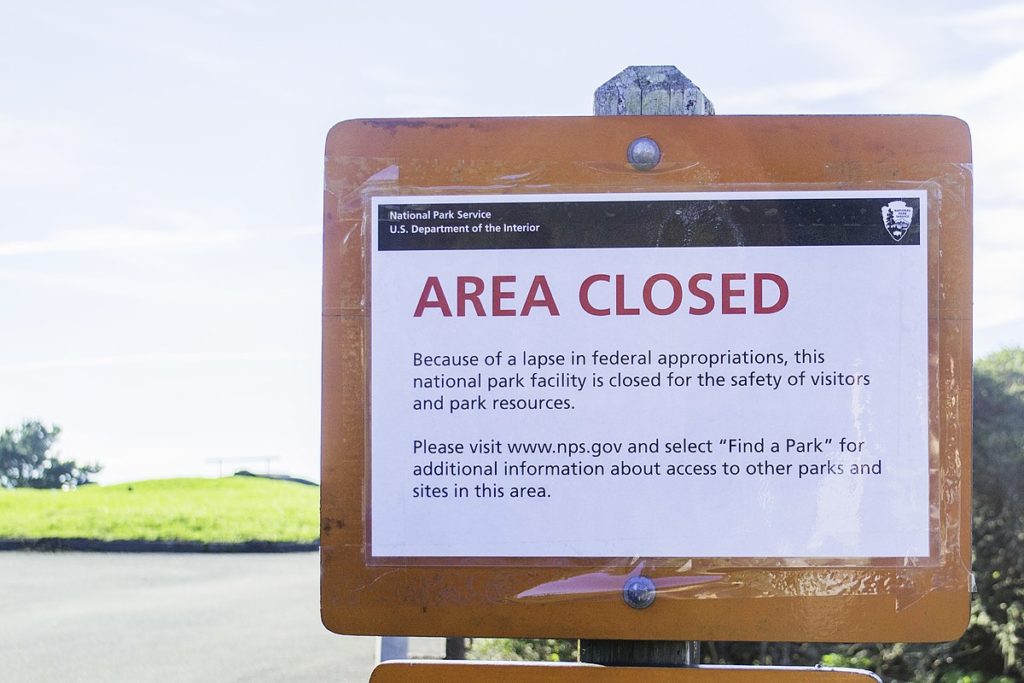 ---
In the new economic climate, even the most mission-driven of federal workers might be forgiven for abandoning the nation's parks, airways and regulatory agencies.
---
When the federal government shut down for 16 days in 2013, corporate hiring guru John Sullivan advised companies on how to raid federal government workplaces for talent.
A blog post he penned at the time caused some to charge him with being unpatriotic, he said recently, while others thanked him for the reminder that federal workers were ripe for the plucking.
This time around, the climate is even better for corporations looking to cull staff from a workforce that is already well-trained and also known for its loyalty, Sullivan tells Capital & Main by phone. He describes the current moment—with hundreds of thousands of federal employees forgoing paychecks and, in many cases, sitting at home — as tantamount to "a sale on Black Friday."
---
Congresswoman:  The shutdown could have a long-term impact on the federal government's ability to attract workers with IT skills.
---
"If you've been screaming for the last two years" about the skills-and-talent shortage, "this week there isn't one," says Sullivan, who heads the human resource management program at San Francisco State University's College of Business.
The partial shutdown, that began on December 22 when President Trump failed to secure funding from Congress for his border wall, has impacted employees at a host of federal agencies, including the departments of Agriculture, Commerce, Homeland Security, Housing and Urban Development, Interior, Justice, State, Transportation and Treasury and the NASA.
What makes this particular shutdown so suitable for raiding federal workplaces? It's not just that employee morale has taken a nosedive, thanks to a president who is at war with many of the agencies he oversees. Nor is it only the fact that Trump threatened to keep the government closed for as long as a year, a notion that "really scares people," says Sullivan.
---
With Amazon's opening new offices in the District of Columbia area, three out of four IT workers in DC say they would consider leaving their current jobs for the tech behemoth.
---
It's also the economic climate. Companies are growing. Unemployment is low. Remote work is increasingly an option. Technical advances have made looking for a job easier than it was in 2013. "You can say 'boo' to your phone and apply for a job," adds Sullivan, delivering his matchmaking pitch with such force that even the most mission-driven of federal workers might be forgiven for abandoning the nation's parks, airways and regulatory agencies.
Congresswoman Robin Kelly (D-IL), the ranking member of the House Subcommittee on Information Technology, worried, in a statement last week, that the shutdown would have a long-term impact on the federal government's ability to attract workers with IT skills. The federal government has generally struggled to attract young tech workers, and Amazon's new offices in the District of Columbia area has three out of four IT workers in DC saying they would consider leaving their current jobs for the tech behemoth.
Tech workers — and upper-salaried talent — are not the only employees coveted by the private sector, says Sullivan. Forest Service employees. Coast Guard workers. Transportation and Safety Administration agents. Any unpaid workers could be lured away, especially in states like California and Texas, where economies are strong, he maintains. An employment agency for California's casinos recently put this shout out on Twitter: "Any @TSA employees looking for new opportunities, PTGaming is hiring!" along with the popular hashtag, #shutdownstories.
The shutdown could also prompt federal employees to throw scruples to the wind and step into the infamous revolving door that leads workers from government jobs to the private sector and back again. When Sullivan was advising companies in 2013, he helped firms hire from agencies that regulated them.
"And by the way," asks Sullivan, persisting with his siren song, "if I was a regulator, [with] President Trump eliminating all those regulations, why am I needed? Why not go to the private sector?"
Sullivan, who says he is an underpaid government worker in his own right, is concerned about the public cost of his and others' efforts to lure away the federal government's top talent. The best employees will leave first, and "literally billions" in training dollars will be lost, he predicts.
But he puts the blame squarely on a public sector that undervalues its workers. Corporations that pilfer federal government workforce for talent offer a kind of public service and corrective by demonstrating the price that must be paid "for degrading public service and unnecessarily frustrating federal employees," he wrote in his 2013 post.
Ending the shutdown won't curtail the hiring opportunities for corporate recruiters, says Sullivan. "It's like divorce. Once you start thinking about [leaving], the odds [that it will happen] go up dramatically."
---
Copyright Capital & Main