"We're Facing Extinction" – Why UC Workers Are Striking
Critics of outsourcing say the rush to replace the wages and benefits of public employees with lower-paying, private-sector jobs has taken its toll on America's middle class.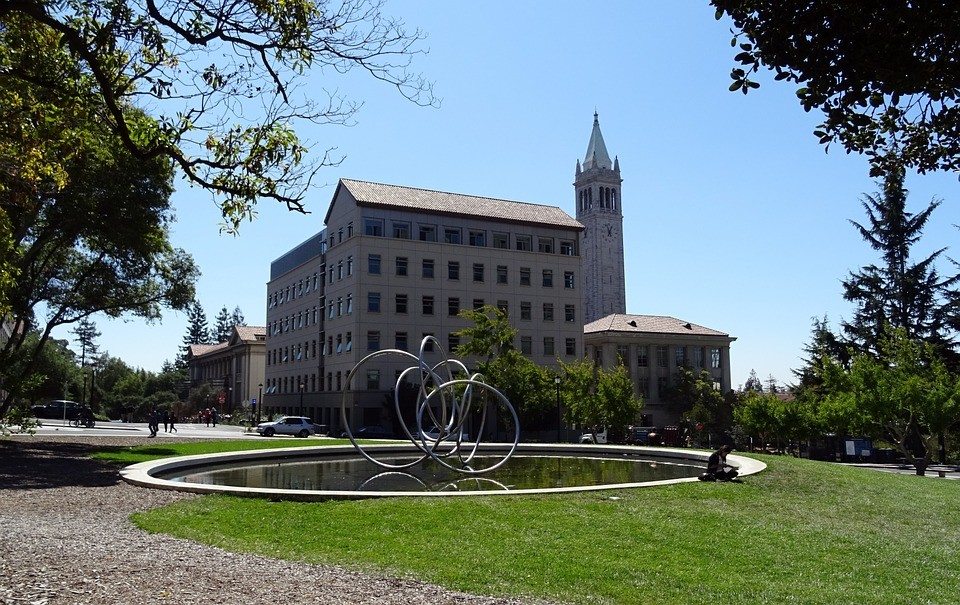 THE UNIVERSITY OF CALIFORNIA's Service and Patient Care workers will go on a one-day strike May 16 over three unfair labor practice (ULP) charges filed by their union with the state Public Employment Relations Board. The walkout will take place tomorrow on all 10 UC campuses, as well as at five UC medical centers.
The ULP charges, filed over the past several weeks by American Federation of State, County and Municipal Employees Local 3299, concern the university system's efforts to outsource jobs to lower-paying private companies. (Disclosure: The union is a financial supporter of this website.) According to AFSCME 3299 President Kathryn Lybarger, the jobs at risk of privatization include "practically every title we represent among those who do patient care work and, importantly, some of the lowest paid work in the system—the service workers."
One ULP centers on a future Sacramento inpatient rehabilitation facility that UC Davis will build and operate alongside Louisville, Kentucky-based Kindred Healthcare, LLC. According to the union's complaint, UC plans to hire private-sector workers to replace unionized rehabilitation service professionals, who would need to reapply to keep their positions. In 2018, Kindred agreed to pay $12 million to settle a class-action lawsuit after breaking California labor laws.
Another ULP claims that UC has performed the groundwork necessary to outsource jobs at three or more medical centers to California-based Aya Healthcare. AFSCME estimates that the work at risk of being outsourced is valued at about $150 million annually. The third ULP involves service workers across the university system, including custodians, groundskeepers and food-service personnel, and alleges that UC is soliciting proposals from vendors to take over those jobs.
All three ULPs claim that UC sidestepped its obligation to bargain with AFSCME before moving to contract union jobs to private companies. "When they want to make radical changes like this, they are legally required to bargain with us," Lybarger told Capital & Main.
In an emailed statement, UC spokesperson Claire Doan called the strike "another disruptive, misguided and ultimately unsuccessful attempt to extract concessions from the university." Doan's statement also criticized the frequency of recent AFSCME strikes, and described the action as a "disservice to unionized employees, who stand to lose 3.5 percent of their pay by taking part in nine strike days in about a year."
*   *   *
THE OUTSOURCING OF PUBLIC SECTOR JOBS to private companies has become increasingly common in recent decades. AFSCME estimates that the University of California alone already contracts out 7,000 jobs. However, the rush to replace the wages and benefits of union work with lower-paying, private-sector jobs has taken its toll on America's middle class.
UC employees have been especially hard hit: Nearly two years ago Capital & Main reported that, thanks to increased use of H-1B visas, an immigration loophole often used by outsourcing employers, about 80 UC San Francisco tech workers would be laid off and their jobs given to lower-paid contract workers imported by an Indian firm. One irony was that the abuse of H-1B visas was once decried by UC President Janet Napolitano, when she was President Obama's Homeland Security chief; a double irony lay in the fact that the new workers were to be trained by the outsourced UC employees they were replacing.
It's a problem faced not only by public employees. In 2014, 250 Disney information technology workers were laid off and some were forced to train their H-1B replacements; the Disney IT staffers sued their company but the last of four lawsuits was dismissed a year ago.
In response to union claims that UC employees could lose their jobs through outsourcing, Doan said: "AFSCME's contracting claims are a red herring: The real reason for continual strike activity is to gain leverage in negotiations, at which they have failed time and again. UC's contracts with AFSCME protect employees from displacement due to contracting. In fact, no employee can be terminated as a result of a sub-contracting decision."
"There is contract language that says [UC] can't outsource strictly for saving money," countered Lybarger, who pointed out that UC employees are still vulnerable to other justifications for outsourcing. In addition, a 2017 California state audit found that "the Office of the President [had] not ensured that university locations follow its policy for justifying their decisions to displace university employees." According to Lybarger, when employees' jobs are outsourced UC must offer them another job at the same wage, but not necessarily in their chosen fields.
Although Doan claimed that AFSCME's wages at UC have grown 21 percent over the last five years, Lybarger said the strike is about preserving middle-class jobs at California's third largest employer: "Honestly, we're facing extinction. We have to stand up and make our employer play by the rules in order to have a fair shot at winning a level playing field for anyone who comes to work at UC."
---
Copyright Capital & Main