Why the Rich Can Brush Off Tax Hikes
How much do the newly enacted tax hikes on the wealthiest Americans actually affect them? Hardly at all.
Almost all of the debate that convulsed Capitol Hill in December concerned the reinstatement of the highest marginal tax rate on earned income — that is, on wages and salaries. But as Fitzgerald said, the rich are different from you and me, and one of the primary ways they're different is that they don't get their income from wages and salaries.
In 2006, the bottom four-fifths of U.S. tax filers got 82 percent of their income from wages and salaries, a Congressional Research Office study found. The richest 1 percent, however, got just 26 percent of their income that way; for the richest one-tenth of 1 percent, the figure is just 18.6 percent.
The study also looked at dividends and capital gains. The bottom four-fifths got just 0.7 percent of their income from those sources. (Those who believe we've become an "ownership society," please take note.) The wealthiest 1 percent, however, realized 38.2 percent of their income from investments, and the wealthiest one-tenth of 1 percent realized more than half: 51.9 percent.
The tax deal Congress passed last week raised the top rate on wages and salaries from 35 percent to 39.6 percent. The rate on income from capital gains and dividends, however, was raised to only 20 percent from 15 percent. There has been no rending of garments nor gnashing of teeth from our super-rich compatriots; they got one sweet deal.
The intellectual foundations of this deal are even more dubious than the deal itself. Taxing investment income at a lower rate than labor income presumably fosters more investment in the U.S. economy. But say you buy a share of General Electric. The money you pay for your stock will be invested both at home and abroad, because GE, like virtually every major U.S. corporation, is a global company that retains a U.S. headquarters. Now suppose you're an assembly worker at a GE aircraft engine parts plant in Dayton, Ohio. All your work takes place in the United States, and most of your spending is local, even though many of the products you buy are made abroad. Yet our GE employee may be taxed at a higher rate than our GE investor. We reward the investor for, in effect, sending money abroad, while the worker who produces wealth entirely within our borders gets no such reward. Globalization has completely changed the investment patterns of American corporations, but our tax breaks for investments chug placidly along as though U.S. companies still confined their work inside our borders.
Moreover, taxing wages and salaries at a higher rate than investment income means that the tax code is taking a bigger bite out of a steadily shrinking share of Americans' income. Pay from work just ain't what it used to be. As the St. Louis Federal Reserve has documented, income from wages and salaries as of July 2012 constitutes the smallest share of gross domestic product since World War II. The earned-income share of GDP peaked in 1969 at 53.5 percent. In 2012, it was 43.5 percent.
Where did those 10 percentage points of GDP — currently, about $1.5 trillion every year — go instead of to U.S. workers? It went, in significant part, to corporate profits, whose share of the economy has risen as the share going to wages has diminished. In the third quarter of 2012 — the most recent period for which there are data — after-tax corporate profits constituted the largest share of U.S. GDP since World War II: 11.1 percent.
This shift from wages to profits is called redistribution. It is the central fact of American economic life. And it is the primary reason that economic inequality in the United States has skyrocketed.
Yet wages, which are descending, are taxed at a higher rate than income derived from corporate profits — capital gains and dividends. Far from mitigating the consequences of this shift, the U.S. tax code reinforces the redistribution from wages to profits. Broadly speaking, it rewards the winners of this epochal shift and penalizes the losers, who are the vast majority of Americans.
The lower tax rates for capital gains and dividends, then, effectively reward offshoring more than work done within the United States, increase economic inequality and deprive the federal government of revenue it will need to support an aging population and meet its other obligations. None of this upsets Republicans, but it would be nice if Democrats realized that these tax breaks undermine everything they stand for.
(This post first appeared in the Washington Post and is republished here with permission.)

Government Shutdown's Silver Lining: A Corporate Hiring Guru Speaks Out
Co-published by Fast Company
Ending the shutdown won't curtail the hiring opportunities for corporate recruiters, says one expert. It's like divorce: Once you start thinking about leaving, the odds that it will happen go up dramatically.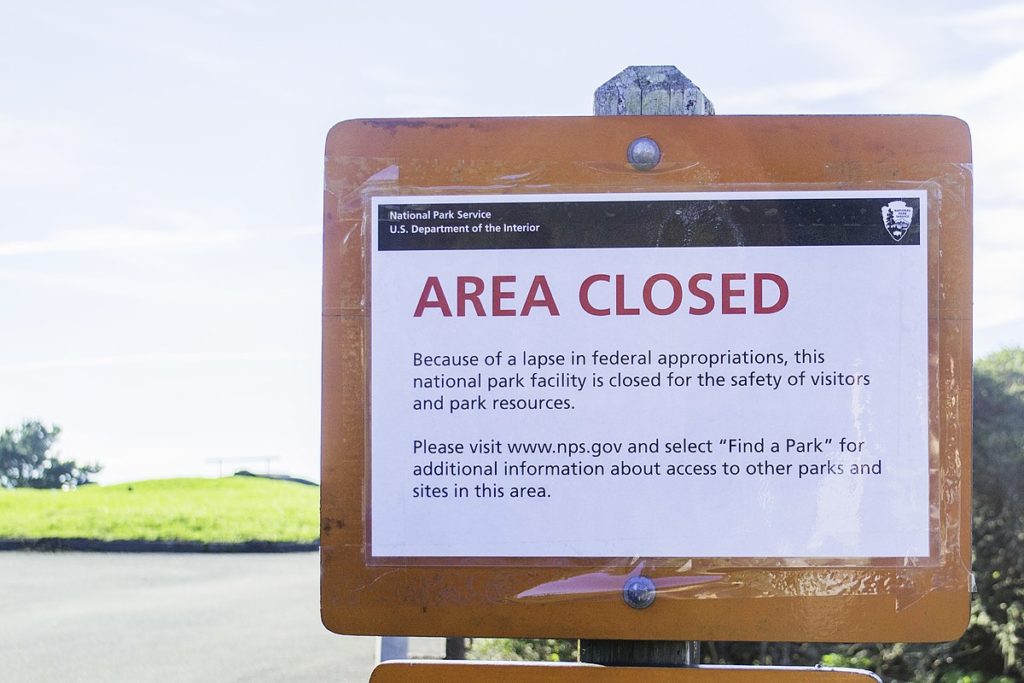 ---
In the new economic climate, even the most mission-driven of federal workers might be forgiven for abandoning the nation's parks, airways and regulatory agencies.
---
Co-published by Fast Company
When the federal government shut down for 16 days in 2013, corporate hiring guru John Sullivan advised companies on how to raid federal government workplaces for talent.
A blog post he penned at the time caused some to charge him with being unpatriotic, he said recently, while others thanked him for the reminder that federal workers were ripe for the plucking.
This time around, the climate is even better for corporations looking to cull staff from a workforce that is already well-trained and also known for its loyalty, Sullivan tells Capital & Main by phone. He describes the current moment—with hundreds of thousands of federal employees forgoing paychecks and, in many cases, sitting at home — as tantamount to "a sale on Black Friday."
---
Congresswoman:  The shutdown could have a long-term impact on the federal government's ability to attract workers with IT skills.
---
"If you've been screaming for the last two years" about the skills-and-talent shortage, "this week there isn't one," says Sullivan, who heads the human resource management program at San Francisco State University's College of Business.
The partial shutdown, that began on December 22 when President Trump failed to secure funding from Congress for his border wall, has impacted employees at a host of federal agencies, including the departments of Agriculture, Commerce, Homeland Security, Housing and Urban Development, Interior, Justice, State, Transportation and Treasury and the NASA.
What makes this particular shutdown so suitable for raiding federal workplaces? It's not just that employee morale has taken a nosedive, thanks to a president who is at war with many of the agencies he oversees. Nor is it only the fact that Trump threatened to keep the government closed for as long as a year, a notion that "really scares people," says Sullivan.
---
With Amazon's opening new offices in the District of Columbia area, three out of four IT workers in DC say they would consider leaving their current jobs for the tech behemoth.
---
It's also the economic climate. Companies are growing. Unemployment is low. Remote work is increasingly an option. Technical advances have made looking for a job easier than it was in 2013. "You can say 'boo' to your phone and apply for a job," adds Sullivan, delivering his matchmaking pitch with such force that even the most mission-driven of federal workers might be forgiven for abandoning the nation's parks, airways and regulatory agencies.
Congresswoman Robin Kelly (D-IL), the ranking member of the House Subcommittee on Information Technology, worried, in a statement last week, that the shutdown would have a long-term impact on the federal government's ability to attract workers with IT skills. The federal government has generally struggled to attract young tech workers, and Amazon's new offices in the District of Columbia area has three out of four IT workers in DC saying they would consider leaving their current jobs for the tech behemoth.
Tech workers — and upper-salaried talent — are not the only employees coveted by the private sector, says Sullivan. Forest Service employees. Coast Guard workers. Transportation and Safety Administration agents. Any unpaid workers could be lured away, especially in states like California and Texas, where economies are strong, he maintains. An employment agency for California's casinos recently put this shout out on Twitter: "Any @TSA employees looking for new opportunities, PTGaming is hiring!" along with the popular hashtag, #shutdownstories.
The shutdown could also prompt federal employees to throw scruples to the wind and step into the infamous revolving door that leads workers from government jobs to the private sector and back again. When Sullivan was advising companies in 2013, he helped firms hire from agencies that regulated them.
"And by the way," asks Sullivan, persisting with his siren song, "if I was a regulator, [with] President Trump eliminating all those regulations, why am I needed? Why not go to the private sector?"
Sullivan, who says he is an underpaid government worker in his own right, is concerned about the public cost of his and others' efforts to lure away the federal government's top talent. The best employees will leave first, and "literally billions" in training dollars will be lost, he predicts.
But he puts the blame squarely on a public sector that undervalues its workers. Corporations that pilfer federal government workforce for talent offer a kind of public service and corrective by demonstrating the price that must be paid "for degrading public service and unnecessarily frustrating federal employees," he wrote in his 2013 post.
Ending the shutdown won't curtail the hiring opportunities for corporate recruiters, says Sullivan. "It's like divorce. Once you start thinking about [leaving], the odds [that it will happen] go up dramatically."
---
Copyright Capital & Main