Proposition 22, the Uber and Lyft Sponsored Law Under Attack
Rideshare companies spent $203M to pass a California measure limiting driver rights. A lawsuit says its fine print could block unions.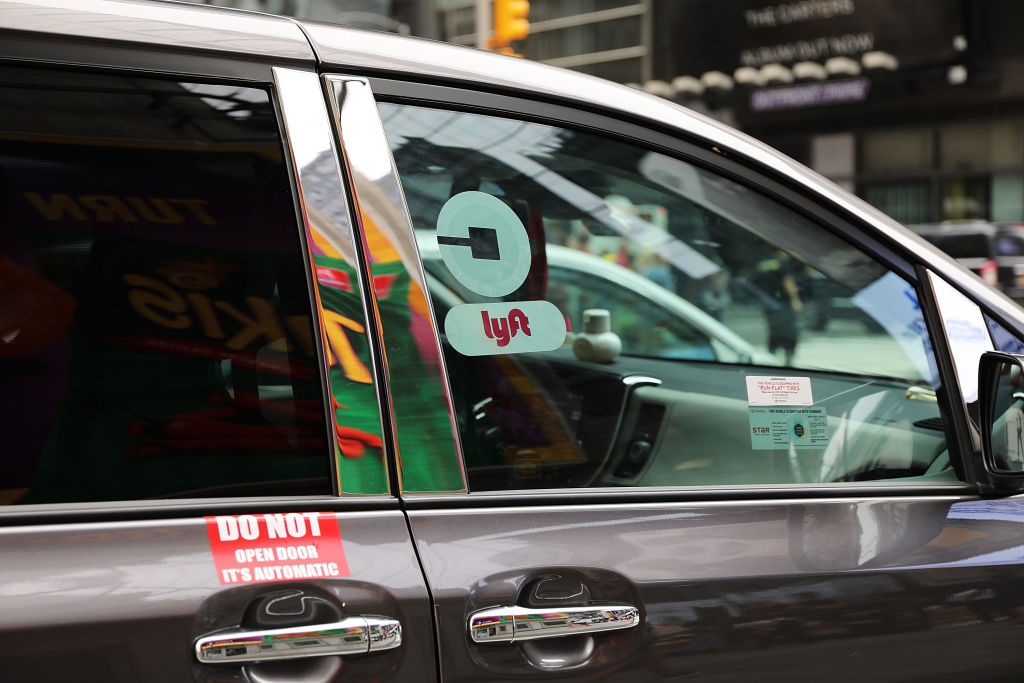 Ben Valdez remembers the afternoon he walked through the California State Capitol with other volunteers from Rideshare Drivers United, asking lawmakers to support Assembly Bill 5, a proposed law that would grant a raft of rights and benefits to the men and women who drive for Uber and other companies. Valdez and others from the fledgling union divided into groups and went office to office to speak to state Assembly members. When the law eventually passed, Valdez was elated to be reclassified as an employee and become eligible for overtime, a guaranteed minimum wage and paid sick leave.
That was in 2019. Last November Valdez watched California voters overwhelmingly approve Proposition 22, which undid AB 5 and his work for it. "The only experience I could compare it to was the loss in 2016, when Trump became president," he says.
---
Critics of Prop. 22 say the gig-work companies bought their way out of standard labor law, setting a dangerous precedent.
---
On Jan. 12, four rideshare drivers and the Service Employees International Union (SEIU) sued to overturn Prop. 22. Valdez calls the lawsuit "exciting." Plaintiffs filed the suit in the California Supreme Court, rather than a lower court, arguing Prop. 22 violates the state constitution. (Disclosure: SEIU and another opponent of Prop. 22, the United Food and Commercial Workers union, are financial supporters of this website.)
* * *
Uber, Lyft, DoorDash, Instacart and other gig-economy companies that rely upon contract drivers raised $203 million for the proposition, making it the most expensive ballot measure in California history, and thus United States history, too, according to political science professor David McCuan, who studies the state's ballot measures. California's propositions are the second-most expensive electoral process in global democracy, he says, coming in behind only the American presidency. When Prop. 22 passed, IPO estimations for Instacart and DoorDash increased. Uber stock soared 15 points; Lyft stock went up by 11.
Critics of Prop. 22 say the gig-work companies bought their way out of standard labor law, setting a dangerous precedent. Successful California propositions usually have lawsuits filed against them, but few are overturned. Courts considering reversing a ballot initiative will frighten special interest groups from across the political spectrum, says McCuan. Mountains of letters, or amicus briefs, will arrive from parties ranging from gun rights to racial justice advocates, all concerned about the legal consequences of contradicting popular will.
---
"Labor didn't throw the kitchen sink at [Prop.] 22. The traditional approach would have been to spend a heck of a lot more."
— David McCuan, Sonoma State University
---
"It gives judges pause," he says. "They don't want to go to that place."
Proposition 8, the 2008 ballot measure prohibiting same-sex marriage, stands out as a rare exception. The U.S. Supreme Court in effect overturned the measure in 2013, but it only did so after the California Supreme Court upheld Prop. 8 in a 6-1 ruling. And Prop. 8 passed by 4.5 points, roughly a 600,000-vote margin. Prop. 22 won by 17 points and nearly 3 million votes.
Still, Prop. 8 forms the playbook for SEIU lawyers trying to repeat the improbable. The No on 22 campaign followed in No on 8's footsteps by tapering spending before Nov. 3, saving funds for a legal challenge, says McCuan. No on 22 raised more than $19 million from labor unions like SEIU and the United Food and Commercial Workers, but spent only $12.7 million of the funds.
"Labor didn't throw the kitchen sink at 22," says McCuan. "The traditional approach would have been to spend a heck of a lot more. Maybe not a dollar-for-dollar match, but to go to war."
---
Prop. 22 requires that future amendments to its conditions be approved by seven-eighths of the state Senate and seven-eighths of the state Assembly.
---
Ben Valdez hopes the courts will overturn the measure. "An independent contractor should be able to accept whatever job they want to take, they should be able to set their own rate," he says. "When [rideshare companies] have a rate drop, they don't consult the drivers. They just say, 'Accept these terms, or don't.'"
* * *
California's constitution grants the state Legislature broad power to create and enforce a full system of worker's compensation. By denying drivers employee benefits, the lawsuit says, Prop. 22 violates the constitution.
But the suit mainly hinges on Prop. 22's unusual efforts to cement itself in state law. Prop. 22 says that any future amendments to its conditions must be approved by seven-eighths of the state Senate and seven-eighths of the state Assembly.
This is called a lock-in. It's not new in California ballot measures: Proposition 11, which was passed in 2018 and exempts private ambulance companies from meal and break regulations, included similar consistency rules and a four-fifths lock-in. But a seven-eighths threshold—in both chambers of the Legislature—is the most stringent lock-in ever.
---
Prop. 22 dismantles rideshare laws passed before Californians approved the measure — including sick leave legislation.
---

"We have never seen a poison pill like this," says McCuan of the lock-in. "You can't get seven out of eight people to agree the sun rises in the east and sets in the west." While enjoying a supermajority, Democrats control only six-eighths of the state Legislature.
And Prop. 22 doesn't stop there. It also retroactively dismantles rideshare laws passed before Californians approved Prop. 22, all the way back to Oct. 29, 2019, undoing sick leave legislation that had been passed for gig drivers in San Francisco and Los Angeles.
Furthermore, even though unions aren't mentioned in Prop. 22's provisions, it says any laws authorizing union representation for drivers constitute amendments to the measure. On page 18 of the text, unions are only cited as an example of a hypothetical amendment that would require seven-eighths approval by the Senate and Assembly. This is unconstitutional, plaintiffs argue. Ballot measures cannot preemptively define amendments outside of their own provisions. Only courts can decide what an amendment is.
The clause, the lawsuit contends, then also violates the state constitution's "single-subject" provision for ballot measures, which requires propositions to stay relatively on-topic. A ballot measure regulating factory farming, for instance, cannot hide paragraphs on affordable housing.
Lawyer Scott Kronland, who filed the suit with law firm Altshuler Berzon LLP, claims voters didn't understand they were also ruling on unions when they filled out their ballots. If Prop. 22 is upheld, what's to stop corporations in the future from violating the single-subject rule in a ballot measure? And then passing their measure with hundreds of millions of dollars in advertising?
Prop. 22 threatens democracy in California, Kronland says.
Scott Cummings, professor of law at the University of California, Los Angeles, isn't sure how the lawsuit will fare, but thinks the single-subject question will interest the Supreme Court. "What the amendment provision does is essentially say, even if the Legislature wants to act adjacent to that core change that the proposition made, it can't do it," he says.
Constitutional lawyer Paul Hoffman agrees. "It certainly takes a lot of control away from the Legislature," he says. "You'd imagine big business could turn to these campaigns. From a political standpoint, it's hugely important."
The amendment dispute is likely severable from the rest of the proposition, meaning courts can strike down the clause under single-subject violations while preserving independent contractor status for drivers, potentially leaving nascent rideshare unions in an improved, but difficult, position. Independent contractors still cannot organize under supervision of the National Labor Relations Board. Were Prop. 22's bargaining clause struck down, however, California could theoretically create its own board to oversee rideshare unions, as it did with the Agricultural Labor Relations Board to supervise bargaining for farmworkers.
When reached for comment, a spokesperson for the Protect App-Based Drivers & Services Coalition, a group representing the corporations behind the measure, referred Capital & Main to a statement from Modesto rideshare driver Jim Pyatt.
"Voters across the political spectrum spoke loud and clear, passing Prop. 22 in a landslide," said Pyatt.
"Meritless lawsuits that seek to undermine the clear democratic will of the people do not stand up to scrutiny in the courts," the driver added.
No matter the ruling, both sides are gearing up for a lengthy fight. The case will likely go to the federal Supreme Court. Prop. 22 raises a number of questions with nationwide implications, says McCuan, and California labor will want to try out arguments at the state level before graduating to the main stage, a process that could take years.
American corporations will be watching closely.
---
Copyright 2021 Capital & Main