TTSI's Port Drivers Demand to Be Treated as Employees
TTSI drivers at Thursday's petition action.
Twenty-seven port truck drivers walked into the Rancho Dominguez offices of Total Transportation Services, Inc. (TTSI) Thursday and presented their employer with a petition. Their demand was simple: to be properly recognized as employees.  TTSI is one of the largest port trucking companies in the twin ports of Los Angeles and Long Beach. TTSI's business model – like the vast majority of port trucking companies in the country – relies on misclassifying its drivers as independent contractors.
When companies like TTSI misclassify their employees, they not only deprive the public of much-needed revenue by avoiding taxes, they also deprive workers of hard-earned wages by deducting business expenses like lease payments and fuel from drivers' paychecks.
As TTSI driver Jose Rosales states, "Some weeks we aren't even breaking even. How can I build a future for my family this way?"
Rosales and his fellow TTSI drivers who delivered yesterday's petition are also seeking recourse through the California Division of Labor Standards Enforcement (DLSE), the agency charged with enforcing California labor laws. They have all filed wage and hour claims – also known as wage-theft claims – alleging that the drivers are employees whom TTSI has misclassified as independent contractors. This is not a simple technicality – if TTSI is found liable, it means that the lease payments the company deducts from drivers' paychecks are illegal.
We've previously reported on just how outrageous these paycheck deductions get. TTSI is no exception. One slow week – whether due to light container traffic at the ports, sickness or a family emergency – could even result in a negative paycheck. Last March, as seen in the paystub image below, after lease payment, insurance, parking and fuel were deducted, one TTSI driver received a paycheck for a negative $196.30.
In all, at least 30 TTSI drivers have pending wage and hour claims with the DLSE. The money that TTSI potentially owes these drivers for the lease payments, fuel, maintenance and other costs it deducted, plus penalties and interest, is more than $4.3 million.  If all 130 drivers at TTSI file such claims, company liability could exceed $25 million.
If recent decisions made by the Labor Commissioner are any indication, TTSI will be ordered to pay its drivers what it owes them. Last March, the DLSE ruled in favor of two former TTSI drivers, finding that they were in fact employees and determining they were owed a combined total of nearly $180,000.
The DLSE is not the only agency that has ruled that TTSI has improperly classified its employees, thereby avoiding its basic responsibilities as a business. In November 2010, the IRS ruled that one TTSI driver was actually an employee who TTSI had been misclassified as an "independent contractor."
The labor commissioner's recent rulings against TTSI shed some light as to why it is that companies engage in misclassification. As the commissioner stated:
Defendants utilize this "independent contractor" label to unlawfully reap financial rewards for themselves at the expense of their workforce and to secure an unfair competitive advantage over their competitors by lowering their labor costs and shifting the risks and operating expenses while retaining the right to control their workforce that an employer exercises over employees.
In other words, they want to have their cake and eat it too. They want to control their workers so they can run their businesses the way they want, but they want to avoid the costs and risks associated with running a business on the up-and-up – like owning and maintaining trucks and paying their workers what they've earned.
Not surprisingly, TTSI is resisting its drivers' demands and appealing these government rulings. It has also recently redoubled its PR efforts. Just last week, an industry press article reported that TTSI's president, Vic La Rosa, "estimated that 80 percent of the drivers he deals with at the ports of Los Angeles and Long Beach prefer to own and operate their trucks rather than to be direct employees of a drayage company." (Interestingly, La Rosa appeared to have been open to an employee-based model prior to the passage of the Clean Truck Program in 2008).
In a similar effort to obscure the impact of misclassification on drivers, TTSI held a press conference last month announcing that the first lease of a clean truck the company had made to drivers had been completed. Industry press hailed this single purchase as proof of the viability of what they term the "owner-operator model."
A closer look suggests that this may not be the case, at least not for most drivers. The lease being celebrated was shared by a father and son team, which, while providing a great photo op, may not be the most compelling case for the economic viability of the leasing arrangement. None of the PR covering the completion of the lease mentions that there is a $20,000 balloon payment at the end of the lease. Further, according to a promo piece from the Port of Long Beach, it took two adults working day and night, six days a week, to pay off the lease.
It's unlikely – if not impossible – that a single driver working a regular schedule will be able to earn enough to pay off the lease – much less save up the 20 grand needed at the end. Finally, as described above, the whole leasing set-up – through which TTSI deducts lease payments and other business costs from drivers' paychecks – has been ruled by the DLSE to be illegal.
Despite TTSI's efforts to portray its business model as a success, drivers' actions – at the workplace and at the DLSE – tell another story. Drivers demand recognition as what they really are – and what government agencies agree that they are: employees.
However, simply gaining employee status won't be enough to ensure fair treatment. Following the passage of the Clean Truck Program in 2008 – which originally required companies to directly hire their employees – TTSI did actually briefly begin to implement an employee model. However, it appears that TTSI may not have fully respected its drivers' basic rights as employees during that interlude. Just last month, TTSI settled a 2009 lawsuit filed by drivers whom TTSI briefly hired as employees, which alleged a number of abuses, such as TTSI's failure to pay minimum wage and to provide meal and rest breaks.
Without oversight – and most critically, without workers standing up for what they have rightfully earned – companies will continue to engage in wage theft like this. (A recent Economic Policy Institute study shows how more than three times as much is stolen from workers by their employers than is stolen by bank, gas station and convenience store robbers combined.)
To make sure that their rights are respected, TTSI drivers require more than just employee status. They need to be able to organize a union, free of employer resistance. As drivers at Toll recently demonstrated, by sticking together on the job, they can negotiate a fair contract, secure a decent wage, benefits and respect for their rights at work. Drivers at TTSI – and throughout the ports – deserve the same opportunity.
(Jessica Durrum is a research-and-policy analyst with the Los Angeles Alliance for a New Economy's Clean and Safe Ports Project.)
Government Shutdown's Silver Lining: A Corporate Hiring Guru Speaks Out
Co-published by Fast Company
Ending the shutdown won't curtail the hiring opportunities for corporate recruiters, says one expert. It's like divorce: Once you start thinking about leaving, the odds that it will happen go up dramatically.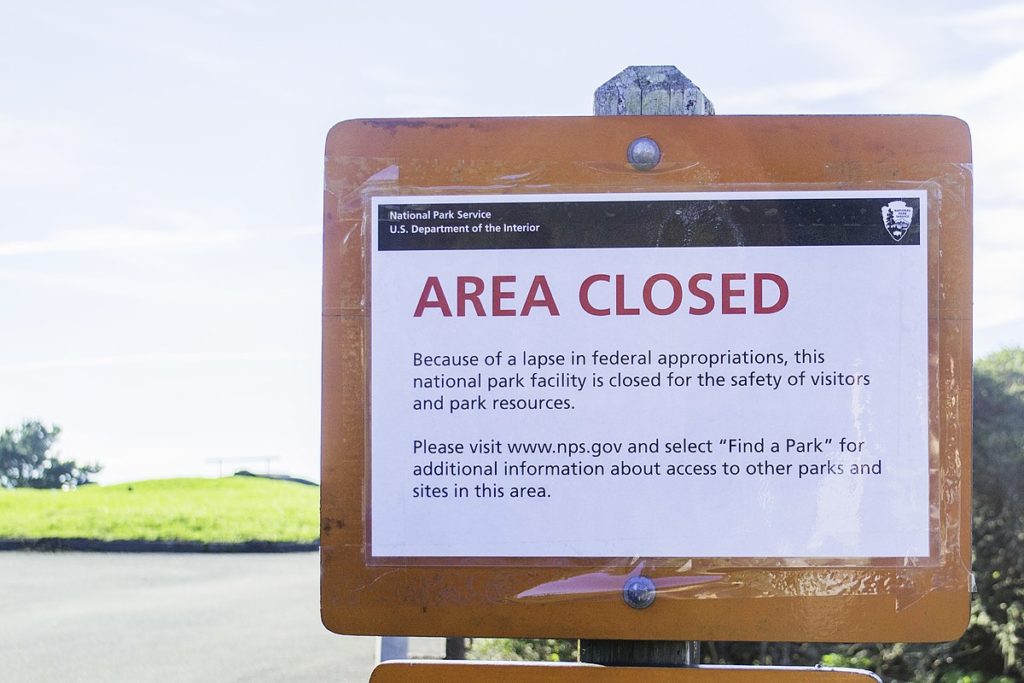 ---
In the new economic climate, even the most mission-driven of federal workers might be forgiven for abandoning the nation's parks, airways and regulatory agencies.
---
Co-published by Fast Company
When the federal government shut down for 16 days in 2013, corporate hiring guru John Sullivan advised companies on how to raid federal government workplaces for talent.
A blog post he penned at the time caused some to charge him with being unpatriotic, he said recently, while others thanked him for the reminder that federal workers were ripe for the plucking.
This time around, the climate is even better for corporations looking to cull staff from a workforce that is already well-trained and also known for its loyalty, Sullivan tells Capital & Main by phone. He describes the current moment—with hundreds of thousands of federal employees forgoing paychecks and, in many cases, sitting at home — as tantamount to "a sale on Black Friday."
---
Congresswoman:  The shutdown could have a long-term impact on the federal government's ability to attract workers with IT skills.
---
"If you've been screaming for the last two years" about the skills-and-talent shortage, "this week there isn't one," says Sullivan, who heads the human resource management program at San Francisco State University's College of Business.
The partial shutdown, that began on December 22 when President Trump failed to secure funding from Congress for his border wall, has impacted employees at a host of federal agencies, including the departments of Agriculture, Commerce, Homeland Security, Housing and Urban Development, Interior, Justice, State, Transportation and Treasury and the NASA.
What makes this particular shutdown so suitable for raiding federal workplaces? It's not just that employee morale has taken a nosedive, thanks to a president who is at war with many of the agencies he oversees. Nor is it only the fact that Trump threatened to keep the government closed for as long as a year, a notion that "really scares people," says Sullivan.
---
With Amazon's opening new offices in the District of Columbia area, three out of four IT workers in DC say they would consider leaving their current jobs for the tech behemoth.
---
It's also the economic climate. Companies are growing. Unemployment is low. Remote work is increasingly an option. Technical advances have made looking for a job easier than it was in 2013. "You can say 'boo' to your phone and apply for a job," adds Sullivan, delivering his matchmaking pitch with such force that even the most mission-driven of federal workers might be forgiven for abandoning the nation's parks, airways and regulatory agencies.
Congresswoman Robin Kelly (D-IL), the ranking member of the House Subcommittee on Information Technology, worried, in a statement last week, that the shutdown would have a long-term impact on the federal government's ability to attract workers with IT skills. The federal government has generally struggled to attract young tech workers, and Amazon's new offices in the District of Columbia area has three out of four IT workers in DC saying they would consider leaving their current jobs for the tech behemoth.
Tech workers — and upper-salaried talent — are not the only employees coveted by the private sector, says Sullivan. Forest Service employees. Coast Guard workers. Transportation and Safety Administration agents. Any unpaid workers could be lured away, especially in states like California and Texas, where economies are strong, he maintains. An employment agency for California's casinos recently put this shout out on Twitter: "Any @TSA employees looking for new opportunities, PTGaming is hiring!" along with the popular hashtag, #shutdownstories.
The shutdown could also prompt federal employees to throw scruples to the wind and step into the infamous revolving door that leads workers from government jobs to the private sector and back again. When Sullivan was advising companies in 2013, he helped firms hire from agencies that regulated them.
"And by the way," asks Sullivan, persisting with his siren song, "if I was a regulator, [with] President Trump eliminating all those regulations, why am I needed? Why not go to the private sector?"
Sullivan, who says he is an underpaid government worker in his own right, is concerned about the public cost of his and others' efforts to lure away the federal government's top talent. The best employees will leave first, and "literally billions" in training dollars will be lost, he predicts.
But he puts the blame squarely on a public sector that undervalues its workers. Corporations that pilfer federal government workforce for talent offer a kind of public service and corrective by demonstrating the price that must be paid "for degrading public service and unnecessarily frustrating federal employees," he wrote in his 2013 post.
Ending the shutdown won't curtail the hiring opportunities for corporate recruiters, says Sullivan. "It's like divorce. Once you start thinking about [leaving], the odds [that it will happen] go up dramatically."
---
Copyright Capital & Main