Tim Rutten: Corporate Media Concentration a Big Threat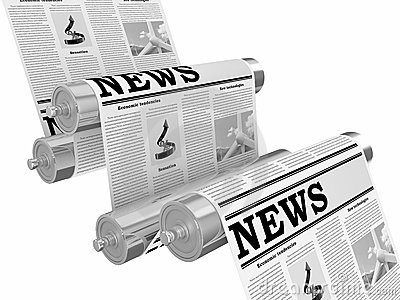 The Pasadena/Foothills Chapter of American Civil Liberties Union of Southern California ACLU-SC honored longtime Los Angeles Times journalist, editor and commentator Tim Rutten at its 12th Annual Garden Party on October 2 at the Western Justice Center in Pasadena. Rutten, who had been let go this past summer after nearly 40 years at the Times, spoke to the more than 100 attendees of the threat to civil liberties by the demise of the press in the country and concentration into fewer and fewer corporate hands. He talked about a wide range of topics concerning knowledge, ignorance, and the consequences of media conglomeration.
"The coming concentration of the media is probably a bigger threat to your civil liberties than anything the government's doing right now," he said.
"Knowledge isn't just power, it's self-protection. Most of the newspapers in this country today are hollow shells of what they were 10 years ago and sadly diminished from what they were five years ago," Rutten continued. "This simple diminution of the flow of information would be bad enough; it is dangerous, it is unhealthy, but something else is going to occur here that on the surface doesn't look really alarming but ought to really concern people."
"And that is because the other major newspapers have essentially abandoned their ambitions to be full service national newspapers. When this recession ends, and it will end, you are going to see two true full service national newspapers left standing, and they're going to be divided ideologically, Rutten said, referring to The New York Times and The Wall Street Journal.
"What they are already doing and will increase their efforts on is that their national editions that are sent to subscribers will have three or four pages of local news for whatever city you're in. It's news generated by these new nonprofit news collectives," Rutten said.
Tim Rutten with ACLU Pasadena/Foothills Chapter Chair Michelle White.
"And what that will do is basically gut the rationale for subscribing to the local paper. It's a terrible risk, and it's mostly happening for reasons of greed. To have only two papers that have the ambition and are willing to do the heavy lifting that provide the stories and the narratives that the rest of the media follows, for a country of 300 million people the reality is that a tremendous amount of information is going to fall through the cracks," he said.
Going forward, a  great silence will descend, and in that silence it's likely that awful things will happen, according to Rutten.
"And we won't know until it's time to count the bodies or until we hear the cries from a prison full of people who have been sent there without due process, wrongly convicted, or until we start tallying up all the wrongful executions. Ignorance is the great enemy of freedom."
Rutten also spoke about the increasing erosion of public discourse, where people perceive their opinions as facts, especially when it comes to religion and the US constitution.
"The issue of tolerance versus intolerance comes up all the time, but it's coming up particularly now in a way that I think would concern an organization like the ACLU because of the claims that the Tea Party and a lot of people on the religious right make about the constitution," he said.
"The most outrageous things are asserted. When it comes to commentary we have for some time lived in a culture of assertion, where there's no need for evidence, there's no need for facts, so you just assert things," he continued. "People assert that the founding fathers were all religious or that they meant for this to be a Christian nation, but of course we know they weren't and they didn't."
"There are lots of people on the Tea Party wing of the Republican Party who believe in a history of the 1st Amendment that asserts it was intended to apply only to Christians, that Christians should have free exercise of religion but no one else," Rutten concluded. "Creationism is not an intellectually respectable position. I know lots of people hold it in good faith, but it's not intellectually respectable because it's subject to disproval by evidence. You can hold a view in the face of all evidence if you choose to, but the rest of us don't have to treat you as if you're serious. And to pretend that it's serious is faux tolerance."
Justin Chapman is a board member of the ACLU Pasadena/Foothills chapter. His post first appeared on LA Progressive and is republished here with permission.

'Skeleton Crew' Is a Play With a Moral Spine
Set in a Detroit automobile outfitting plant, Dominique Morisseau's drama grabs you from the start with its focus on blue-collar men and women, and their struggle for dignity and self-respect.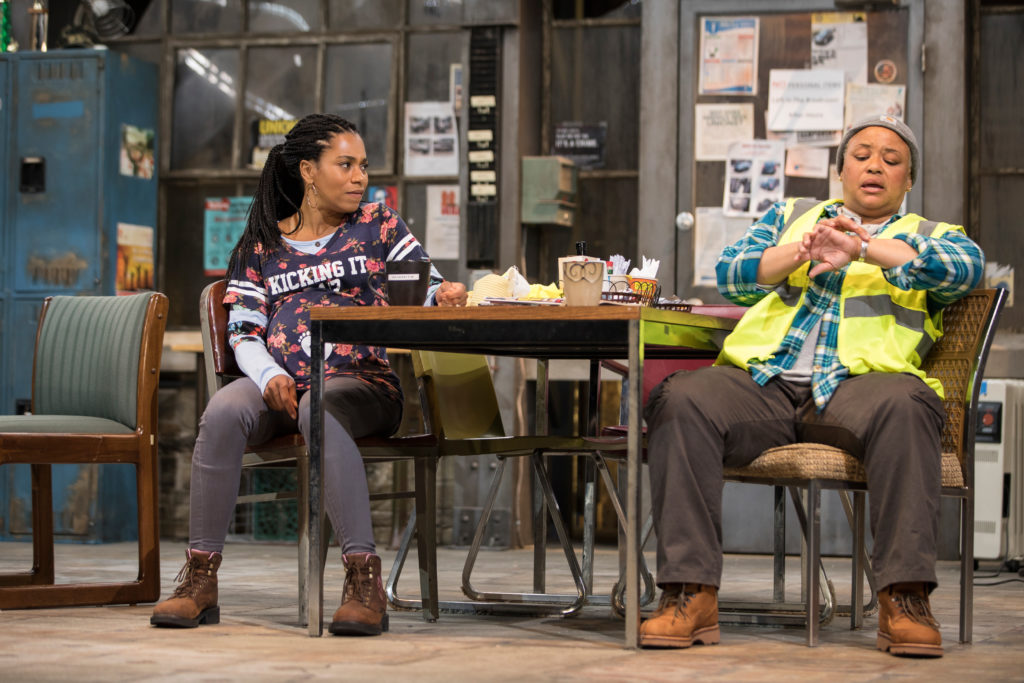 Working-class men and women of color are rarely front and center in today's media and, likewise, are presented all too occasionally on the American stage. So it's buoying to see that trend bucked in playwright Dominique Morisseau's percipient and well-crafted drama, Skeleton Crew. The play is the final installment in her Detroit  Project Trilogy; the first, Paradise Blue, is set in the 1940s amidst displacement caused by urban renewal and gentrification, while the second, Detroit '67, transpires on the eve of the 1967 Detroit riots sparked by a police action.
Directed by Patricia McGregor at Los Angeles' Geffen Playhouse, Skeleton Crew is a play with a moral spine. It takes place in 2008, when the shrinking U.S. auto industry is being further downsized. Morisseau's engaging quartet of characters — Faye (Caroline Stefanie Clay), Dez (Armari Cheatom), Shanita (Kelly McCreary) and Reggie (DB Woodside) – are employed at an automobile outfitting plant. Faye, Dez and Shanita are workers on the line while Reggie (who has a wife and kids, and has pulled himself together after a troubled youth) is their supervisor.
The first three customarily mingle in their break room (designer Rachel Myers' impressively cluttered, dingy and detailed set), trading the sort of familiar barbs and genuine concern for each other common among longtime co-workers. They also face off on philosophy: Upper-middle-aged Faye and the younger, pregnant Shanita take pride in their labor, while Dez, though a good worker, is a malcontent scornful of management and firm in the belief that everyone needs to watch out for himself. He's a thorn in Reggie's side, for while Reggie wants to be supportive of his workers, he must act at the behest of higher management. For his part, Dez resents Reggie's authority, and a palpable unease exists between them.
Besides this male matchup, we're made privy to Dez's attraction to Shanita, who mostly turns away his advances, but every now and then displays a hint of interest. Most poignant is Reggie's regard and affection for the lesbian Faye, which has roots in his boyhood when she loved, and lived, with his now-deceased mom.
These people's various predicaments intensify when rumors spread of the plant's shutdown — a disaster for all, but a particular calamity for the already near-broke Faye who, one year short of retirement, would lose her pension. The crisis forces each of these people to make a choice.
A sound piece of social realism, Skeleton Crew grabs you from the start in its focus on blue-collar men and women, and their struggle against odds for dignity and self-respect. Morisseau not only furnishes these characters a platform for their travails, she endows them with strong values, big hearts and the opportunity to choose between right and wrong.
Unfortunately, the performance I attended did not soar. Many exchanges lacked a fresh edge. The actors certainly had their characters down, but too often they appeared to be coasting on technique. (This seemed particularly true of Clay, who performed the role to great accolades in Washington, DC in 2017, also under McGregor's direction). Additionally, some of the stage movement was not entirely fluid; in confrontations, actors sometimes would just stand and face each other in an artificial way. And Cheatom's interpretation of Dez struck me as a bit overly churlish and depressive: I needed more glimpses of the intelligence and edge that would secretly attract the strong, self-directed Shanita.
The most compelling moments belong to Woodside, well-cast as a man trying his best in difficult circumstances to do the right thing.
---
Gil Cates Theater at the Geffen Playhouse, 10886 Le Conte Ave., Westwood Village; Tues.-Fri., 8 p.m.; Sat., 3 & 8 p.m. Sun., 2 & 7 p.m.; through July 8. (310) 208-5454 or www.geffenplayhouse.org