Young & Restless: 50 Activists Who Are Changing America
In the next decade, America will be transformed by a new wave of progressive activism, led primarily by organizers, thinkers, and politicians born after 1960. It is already bubbling below the surface, in workplaces, neighborhoods, churches, college campuses, think tanks, and foundation offices. Many of these young progressives have already waged successful campaigns to win public office, change public policy, and inject new ideas into our political culture.
There is no simple formula for successful social movements, but they all share a few characteristics. First, they embrace an "inside/outside" strategy, mobilizing people to protest, boycott, lobby, and vote, while simultaneously working closely with allies in government. Second, they don't expect to bring about change overnight. They are long-distance runners, not sprinters. They try to win stepping-stone victories that lay the groundwork for further reforms. Third, while they work on separate issues, they recognize that they are part of a broader movement that requires building coalitions and developing trust. In this mosaic of movements, activists draw strength from each other as they work to change public opinion and policy policy on many fronts.
Every generation of activists confronts new challenges and seeks to move the country in a new direction. But all social movements involve an overlap of generations. Older activists recruit and mentor the next generation. Younger activists learn from the successes and failures of their older counterparts. Barack Obama (born in 1961) learned his community organizing skills from older mentors, and then found others who helped him learn the ropes when he decided to run for office. Jon Stewart (born in 1962), who was "very into Eugene Debs" in high school, began his career as an actor and stand-up comic before gaining popularity, Emmys and influence as the iconoclastic host of The Daily Show.
As the generations of progressives shaped by the Depression, the Cold War, and the '60s hand the baton to the new cohort, they don't just fade away. They continue to be part of the chain of change. So, not surprisingly, many of the people included in my new book The 100 Greatest Americans of the 20th Century: A Social Justice Hall of Fame — including Pete Seeger, Barry Commoner (who died last month), Rev. James Lawson, Ralph Nader, Gloria Steinem, Bill Moyers, Bob Moses, Tom Hayden, John Lewis, Joan Baez, Barbara Ehrenreich, Rev. Jesse Jackson, Billie Jean King, Michael Moore, and Tony Kushner — were born in the early- or mid-20th century, but have remained engaged in struggles for change in the new century.
But the future belongs to those born after 1960. The 50 individuals listed here represent a new generation of activists, artists, thinkers, and politicians who have already become leaders of exciting movements for social justice. They offer hope that the 21st century will witness dramatic changes toward greater equality and democracy.
Key to any progressive resurgence is the growing wave of innovative community organizing. Among the most effective young organizers are Cheri Andes (Greater Boston Interfaith Organization), Aaron Bartley (People United for Sustainable Housing in Buffalo), Deepak Bhargava (Center for Community Change), Jeremy Bird (formerly with Wake-Up Wal-Mart, now running Organizing for America), Joy Cushman (New Organizing Institute), George Goehl (National People's Action), Kirk Noden (Ohio Organizing Collaborative), Ethan Rome (Health Care for America Now) and Amy Schur (Alliance of Californians for Community Empowerment).
The labor movement is making a comeback, developing new strategies and coalitions, as seen in recent efforts to mobilize Walmart workers and others in the burgeoning "service" sector of big-box stores, hospitals, and fast-food chains. Helping to lead this new upsurge are organizers like Fred Azcarate and Liz Shuler (both with the AFL-CIO), Lucas Benitez (Coalition of Immokalee Workers), Leah Fried and Armando Robles (United Electrical Workers), Sarita Gupta (Jobs with Justice), Mary Beth Maxwell (founder of American Rights at Work, now a top Department of Labor official), Ai-Jen Poo (National Domestic Workers Alliance), and Roxana Tynan (Los Angeles Alliance for a New Economy).
Since being chosen as its president in 2008, organizer Ben Jealous has helped reinvigorate the National Association for the Advancement of Colored People. Teresa Cheng, born in 1987, has helped lead several successful campaigns by United Students Against Sweatshops.
Young leaders of the burgeoning immigrant rights movement — including Marissa Graciosa (Fair Immigration Reform Movement), Pramila Jayapal (One America), Christine Neumann-Ortiz (Voces de la Frontera), Carlos Saavedra (United We Dream), and Angelica Salas (Coalition for Humane Immigrant Rights of Los Angeles) — will continue to make waves as the century evolves, as will a new generation of environmental activists, such as Phaedra Ellis-Lamkins (Green for All), Van Jones (former Obama adviser and founder of Rebuild the Dream), Erich Pica (Friends of the Earth), and Phil Radford (Greenpeace).
Writers Naomi Klein (author of No Logo and The Shock Doctrine), Ezra Klein (Washington Post columnist), and Tamara Draut and Heather McGhee (both of the think tank Demos), television news analysts Rachel Maddow and Chris Hayes, media critic David Brock of Media Matters for America, Yale political scientist Jacob Hacker (coauthor of Winner-Take-All Politics, among many other books), New York University historian Kim Phillips-Fein (author of Invisible Hands), Rinku Sen (editor of Colorlines), sportswriter Dave Zirin, and singer and musician Tom Morello have been provocative interpreters and advocates for the progressive movement.
Robin Brand (Gay and Lesbian Victory Fund) and Jennifer Chrisler (Family Equality Council) represent a young cohort of lesbian, gay, bisexual, and transgender leaders. Eli Pariser of MoveOn has been a pioneer in the fast-changing world of netroots activism. Simon Greer, a former community organizer and then head of Jewish Funds for Justice, is now reshaping progressive philanthropy as president of the Nathan Cummings Foundation.
U.S. Senator-elect Tammy Baldwin of Wisconsin, Tallahassee City Commission member Andrew Gillum, South Carolina state legislator Anton Gunn, New York City Council member and former community organizer Brad Lander, and activist Darcy Burner of Seattle are among the many young politicians who serve as the progressive movement's key allies inside the world of politics.
Born in the 1960s, 1970s, and 1980s, these 50 people inherited an America that seems to be holding its breath, trying to decide what kind of country it wants to be. Many of them are not well known to the general public, but each of them, as part of organizations and movements for change, has already shaped the contours of American society in the 21st century, and each is destined to keep reshaping it in the coming decades.
This post first appeared on the Huffington Post and is republished with permission.
Filmmaker Adam McKay Talks About Dick Cheney and the Imperial Presidency
"Our democracy at its root is about the throne," says the creator of Vice. "But what Cheney tried to do was bring the power back to one person on that throne."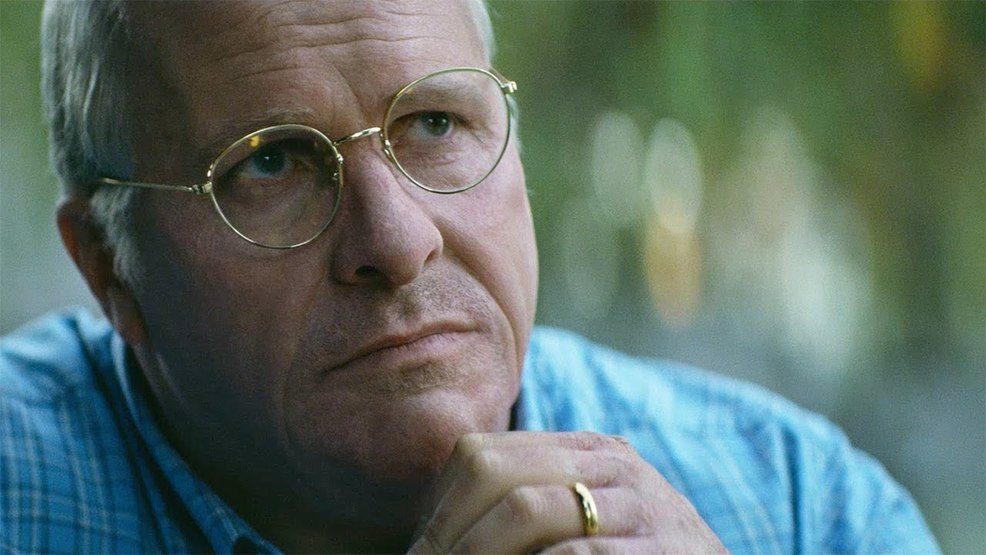 Vice President Dick Cheney quickly faded into the background after leaving the Bush White House in 2009. But while many may not remember the ins and outs of Cheney's record, the recent film Vice argues that he was one of the most powerful and influential architects of the current world, and that Cheney intensified the emergencies facing America today.
Capital & Main reporter David Sirota spoke with Vice screenwriter and director Adam McKay, who had taken on the project after winning an Academy Award for screenwriting on his previous movie, The Big Short.
Vice has been nominated for eight Oscars, including Best Picture — but has also generated its share of controversy. McKay discusses some of the criticism of the film here, along with the twists and turns of the life of Cheney, who rose to become arguably the most potent vice president in American history. The following interview excerpt has been edited for concision and clarity.
---
David Sirota: Do you believe that we are today living in the world that Dick Cheney created?
Adam McKay: Without a doubt, yeah. Trump is a force of charisma, but not in a good way. He's perfect for the 24-hour news cycle — no one knows how to dominate it better than him.
But the actual structural changes that happen to our government, to regulations, to the way we view democracy, to the way the American people interact with government … those changes happened under the hand [of] a grand master of bureaucratic knowledge, Dick Cheney. You look at the Middle East. You look into visions that were widened. I'd definitely go to that period and I say at the center of it, expanding executive power, was Dick Cheney.
There's a scene in the movie where a young Cheney is depicted as not all that partisan — it almost made it seem like him choosing a job with a Democratic or Republican lawmaker was completely random. Is that true to life?
It's not that far off. Cheney's dad was an FDR Democrat. [Dick Cheney] had no interest in politics at all through high school…The first time he really started getting any taste for feet-on-the-floor politics was when he was getting [his] master's up in the University of Wisconsin. He did intern for a Republican, handed out buttons and stuff. We interviewed some people from his early days. He was not an ideologically driven guy.
What he knew was that when he went to D.C. he needed a rocket ship. He needed to get something going. Lynne wasn't entirely happy about him taking this fellowship. She wanted him to get a Ph.D. and become a professor. That was what she always pictured that they would do. So he had to get something going quick when he got to D.C. because he wasn't making any money. And if you wanna get something going quick in the late '60s in Washington, D.C., Donald Rumsfeld was your guy.
What do you think radicalized Dick Cheney and made him such an ideologue?
The first radicalization was just the environment he kind of came of age in, which was the Nixon White House and the Ford White House, which were all about executive power — the imperial presidency. And then his conversation about the unitary executive theory with a young [Antonin] Scalia, who was a lawyer in the Justice Department.
Everything that I found with Cheney goes back to the unitary executive theory. You look at his minority opinion that he wrote on the Iran-Contra affair with David Addington. They actually have several lines in it where they say the president has monarchical-like powers.
The radicalization of Cheney, to me, is two steps. Number one is the political environment he grew up in, [and then] introduction to the unitary executive — [which] was weaponized by 9/11. Especially when he said, "Give me all the unfiltered intelligence." A lot of Washington insiders said, "Anyone who would do that — [it] would drive them crazy." One guy described it as like "listening to Led Zeppelin full volume, 24 hours a day."
So I think he was already an extreme right-winger who then came into collision course with this very traumatic event, 9/11.
Your movie depicts Cheney as motivated by the acquisition of power — but do you believe he had specific policy goals beyond that?
As far as policy goals go, war is the key to being able to use these sorts of unparalleled powers. Some legal scholars would call [these] insane powers. So I always felt like Cheney was putting together these pieces of power to expand his own power … which I do believe made him a power addict … His wife's desire for power, and by extension, America's desire for power, which did fit neatly with the neocons.
But I also think invading Iraq did two things. It activated the unitary executive theory — [if] writings from the DOJ [Department of Justice] that came about at that time were filled with references to the unitary executive theory.
And yes, the oil too, was a part of it. Cheney also is an oil guy. He grew up in an oil state, Wyoming That was his whole life. All his friends are oil guys. I always look at Cheney as a right-hand man, and I think that he serves power: Sometimes that power is oil barons, other times that power is a presidency — the notion of a powerful presidency.
So I think Iraq was sort of a mishmash of ideas. I think it was unitary executive and I think it was definitely oil, and I think it was most of all expansion of executive power and a show of force to the world.
What are the most significant and lasting parts of Cheney's legacy?
I would just say in general, those eight years of Bush and Cheney were so dispiriting that they made a lot of people kind of give up on government. And the fact that we can't fix something that really can be improved pretty easily and pretty quickly, like the opioid epidemic or like gun safety laws. Those are things that 30, 40 years ago we would've had bills passed on the issue. We would've seen fewer deaths within a year, within two years. Even the assault weapon ban, you saw deaths go down after that…
Then, obviously, the Middle East is just a wreck. Our friend, Adam Davidson, had a friend of his, a journalist, go to Iraq recently and come back and just say, "It's awful. It's completely undone." And obviously, with what happened in Syria, ISIS, all that kind of stuff. Those are the clear, kind of bad effects of Cheney and I would say the rise of this particular form of the Republican Party.
Much of your film resurrects events that have been forgotten in the American psyche, because we have this tendency to venerate leaders the moment they leave office. It's as if presidents and their administrations suddenly get immunity from retrospective scrutiny. Why do you think that is?
I feel a lot of this goes back to the pardoning of Nixon. That's a bad, bad thing. I think he should've done some time. I think it's important to not imbue these leaders with king-like mystical properties. Do you remember Jerry Lewis saying, "We should never criticize the president"?
I think we just like the idea of powerful people. We like the idea of a king. We like the idea of these celebrities that get treated like kings. Why did the Bushes keep getting elected to office? Why did the Kennedys keep getting elected to office after several of them did pretty terrible things? We just like that idea. We like the idea that some people's blood is more special than ours. I don't know why. It's really deranged…
Our democracy at its root is about the throne. What they tried to do with the Constitution, the original people that wrote it, was break up the power so you don't have one crazy guy sitting in the throne. But what Cheney tried to do was bring the power back to one person on that throne…
I guess my answer is democracy is still really new, and clearly it's not going well right now. And I think we're going to have to have a whole moment where we look at it and fix a bunch of stuff because parts of it aren't working too well.
Many people say Donald Trump's administration is the worst in American history. After doing a movie on Cheney and the Bush administration, do you agree?
Everyone wants things to be ranked and compared to each other. The real answer is that there is a safe that was filled with diamonds that represent our democracy and checks and balances. They couldn't get a goon like Donald Trump to go in and crack the safe because he doesn't even read books. Like he's not an educated guy.
So they had to go get an expert like Dick Cheney to go in there. Dick Cheney went in, he cracked the safe, he took all the jewels out of the safe, he exited the store, he left the front door wide open. Then after an hour some stray dogs wandered into the store and started crapping all over the place and peeing everywhere. And then when the owner went in, one of the dogs bit him and he said, "These dogs are the worst."
That, to me, is Cheney versus Trump. Yeah. Cheney cracked the safe, Trump is the strange bizarre dude who wandered in (and) took a crap in the store…The police arrest the street guy because look, he took a crap. He's in the store. Meanwhile, Cheney is across town giving W. Bush one diamond while he takes the other 99 and W. Bush is delighted with the one diamond.
---