The Trade Agreement California Dodged – For Now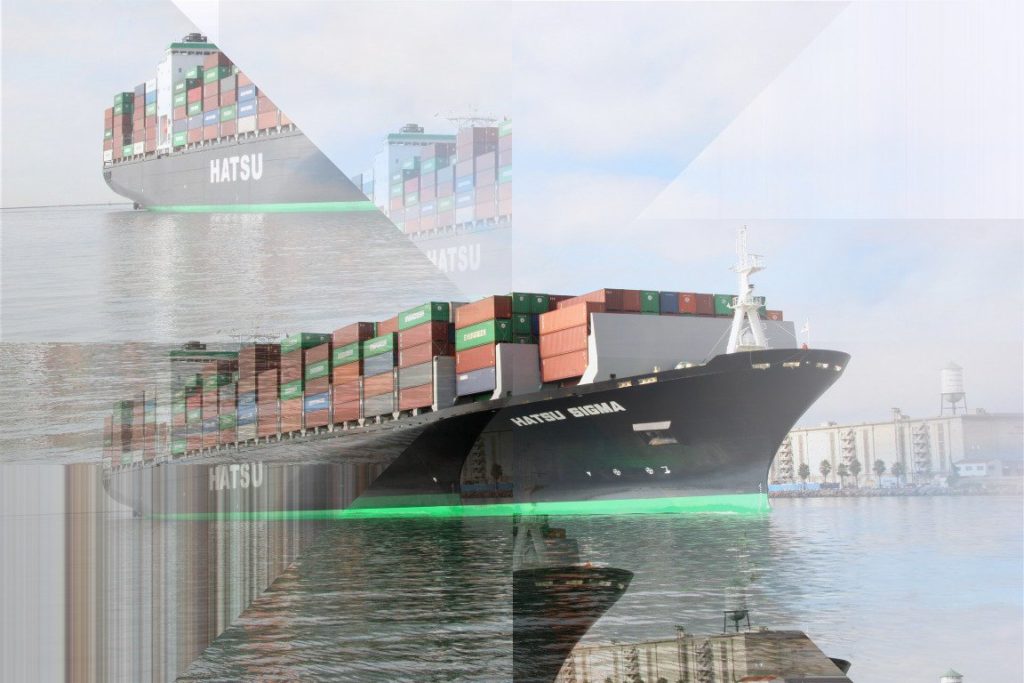 In what was widely seen as a stunning rebuke to President Obama's efforts to speed through congressional approval of the administration's Trans-Pacific Partnership (TPP) free trade agreement, the House of Representatives last Friday rejected a key measure needed to "fast track" the controversial pact.
The defeat came in a vote on one of two related bills that both needed to pass for Fast Track to move forward — a reauthorization of Trade Adjustment Assistance (TAA) funds, a program that pays for job retraining for those thrown out of work because of free trade deals like TPP.
House Republicans have vowed to get another floor vote on TAA as soon as early this week to allow the White House a second chance at fast track.
The reauthorization failed by a lopsided 126-302 — a margin  attributed to the efforts of a broad coalition of labor unions, environmentalists, consumer groups, and poverty and civil rights groups.
TPP has drawn fierce opposition, partly because of the secrecy surrounding the pact's exact provisions, but mostly because it is being modeled on 1994's North American Free Trade Agreement (NAFTA). That Clinton-era deal has been credited with costing California roughly 86,500 manufacturing jobs — and more than 680,000 nationally — just from the direct effects of its  trade deficit with Mexico.
"NAFTA has proven to be disastrous with regard to jobs — quality jobs — and its impact on the environment and lowering [of] labor standards in both the U.S. and Mexico," University of California, Los Angeles Labor Center director Kent Wong told Capital & Main. "We have seen growing economic inequality in California and throughout the country. We have seen a proliferation of low-wage jobs and a diminishing of high-wage manufacturing jobs. The expansion from North America to now 11 countries in the Pacific Rim would be exponentially disastrous."
Even more troubling, charge critics, is the potentially devastating surrender of economic and environmental sovereignty that TPP-like pacts represent through a provision known as the "investor-to-state dispute settlement" (ISDS). This is essentially a special legal right to profit that allows foreign investors to bypass U.S. courts and sue the U.S. government before an international arbitration panel comprised of corporate lawyers, if investors feel they haven't been treated "fairly" or if they believe a federal, state or local law interferes with their expected profits.
In one egregious 2012 example of ISDS being used to evade judgments over environmental contamination, Chevron used arbitration to overturn an $18 billion Ecuadorian court verdict over the company's dumping and then failing to clean up toxic oil waste that poisoned the indigenous Lago Agrio community's drinking water source.
In another, 2001 NAFTA-related case, the waste management company Metalclad Corp. sued Guadalcázar, Mexico after that city denied the Newport Beach-based company a permit to build a toxic waste dump next to its primary water source. A trade tribunal eventually ordered Mexico to pay Metalclad more than $15 million.
But it gets worse.
"I don't think it's just TPP that Californians should be concerned about," cautioned Martin Wagner, an attorney for Earthjustice, a San Francisco-based environmental law organization, citing the Transatlantic Trade and Investment Partnership (TTIP) currently being drafted between the U.S. and the European Union. "TTIP is also being negotiated now and will also open up these kinds of challenges to additional corporations that operate in California or could operate in California."
According to Wagner, the radical expansion of ISDS arbitration represented by the proposed pacts could be especially catastrophic for California's fragile environment. One scenario sketched by the attorney concerns the state's deepening record drought and possible emergency conservation measures currently being considered.
"If California were to regulate in a way that increased the cost of water to foreign agricultural corporations that are operating here," he noted, "or were to limit in some way their access to water, then those corporations would have the right to go to a secretive international arbitration tribunal that is set up not to consider what's good for the environment or what water measures are appropriate or good for human health, but that is set up to promote trade and promote corporate profits."
The tribunal would have the power to compel the federal government to compensate those foreign corporations for the cost of any lost profits, thereby neutralizing any conservation incentives.
In another example, Wagner pointed to fracking in California and how the expanded ISDS suits that would result from the new trade deals could have repercussions for any future fracking regulations or an outright statewide ban, including local fracking bans already in place in San Benito, Monterey and Santa Cruz counties, and the city of Los Angeles.
"We have seen many instances already around the world where governments have decided to not even implement regulations they have considered because of the threat of these kinds of international arbitration challenges," he noted. "So we might not even see the challenge — we just might not ever see what would otherwise be a really good regulation out of fear of this kind of case."
Marley S. Weiss, a labor law professor at the University of Maryland's Carey School of Law, believes that the arbitration panels are not TPP's most severe drawback – that it could drive a stake into the heart of campaigns to revitalize domestic manufacturing, such as Made in America measures tied to government procurement.
"There are a lot of standard clauses in these investor protection chapters," she says, "and all of them have protections that cause problems, not just for environmental provisions, but for health and safety provisions, worker protection provisions, minimum wage provisions — almost anything."
"The labor people," she adds, "have to be concerned about offshoring of jobs. The big impact of TPP and maybe TTIP — though that's not so clear — is going to be not just on the investor protection end, but also . . . on the opening of government procurement contracts."
[divider]Base photo: Port of Los Angeles

Did Disneyland Try to Sink a Bill Protecting Workers from Lead Poisoning? 
Why would Disneyland, which hosts thousands of kids every day, be part of an effort to defeat a bill that simply requires reporting of blood-lead levels high enough to produce heart disease and serious brain disorders?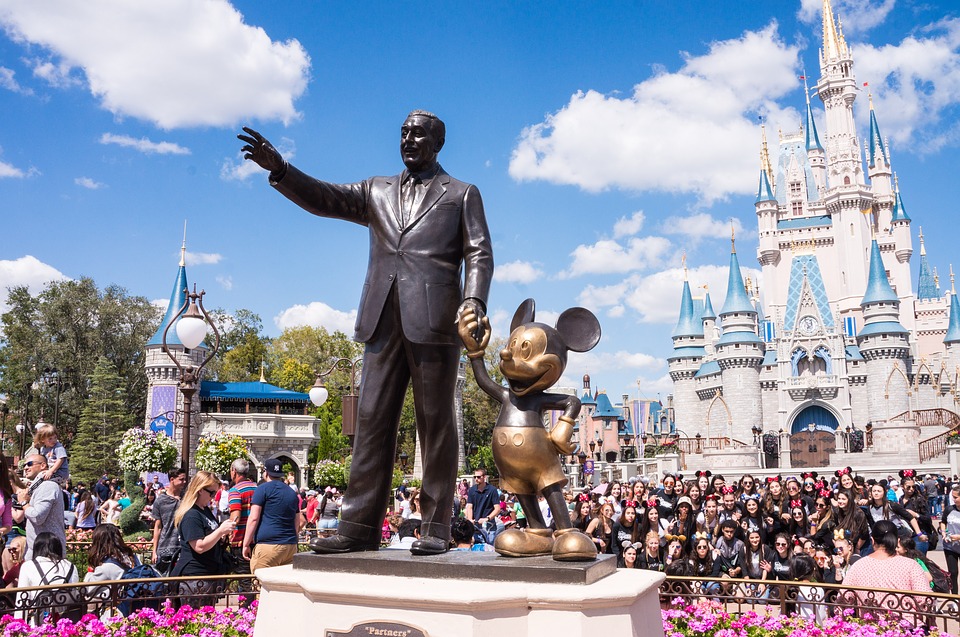 When Assemblyperson Ash Kalra (D-San Jose) learned about Capital & Main and USC's Center for Health Journalism investigation into how hundreds of workers at the former Exide Battery Recycling Plant near downtown Los Angeles became victims of lead poisoning, he created a modest bill to try and ensure it wouldn't happen again.
Among our report's revelations was the fact that the California Department of Public Health was aware of thousands of troubling blood tests revealing high levels of lead, but failed to tell the Division of Occupational Safety and Health (Cal/OSHA) about the problem.
Kalra's bill, Assembly Bill 2963, requires that the Department of Health inform Cal/OSHA when workers have seriously elevated blood levels and Cal/OSHA performs inspections.
The bill has had clear sailing until now, easily passing in the Assembly Labor Committee in March and winning unanimous approval from Democrats on the Appropriations Committee last week. But as the worker-protection measure headed to a crucial floor vote this week, a coalition of industry groups, one of which includes the iconic Disneyland Resort, worked the halls of the Capitol to kill the bill. The lobbying effort nearly prevailed: AB 2963 passed by a single vote Wednesday evening and now faces what is certain to be a battle in the California state Senate.
So why would Disneyland, which hosts thousands of kids every day, be part of an effort to defeat a bill that simply requires reporting of blood-lead levels high enough to produce heart disease and serious brain disorders? A May 29 letter endorsed by 15 industry groups, including the Battery Council International, the California Chamber of Commerce and the California Hotel and Lodging Association (which includes a Disneyland Resort vice president on its board) argues that California's current system to protect employees, depending largely on voluntary compliance, is working just fine.
The letter states: "Perversely, AB 2963 would transform this existing well-functioning public health program into an enforcement program that creates an allegation of a serious violation where none exists in Cal/OSHA law and the workplace may not even be the source of exposure."
The bill will be costly, the opposition letter also says, with an estimated price tag of $267,000 to implement and requiring Cal/OSHA to hire one or two additional inspectors.
"That's a small price to pay" said Bill Allayaud, California Director of Government Affairs for the Environmental Working Group, which is trying to keep moderate Democrats from being swayed by the industry lobby.
"The California Chamber of Commerce and their allies are misrepresenting what the bill does and convincing industries like the hotel industry to lend their name to the fight, even though this bill would have zero impact on hotels," Allayaud said. "The law focuses on workplaces where lead is in heavy use, like firing ranges and battery recycling facilities where workers are actually being impacted by a dangerous neurotoxin.  Besides, I can't imagine [that] parents who visit a resort like Disneyland would want their kids anywhere near lead if found at the levels that would have employees testing at the alarm bell level. Who wouldn't want an OSHA inspection in that case?"
Suzi Brown, vice president of communications at Disneyland Resorts, said that the "California Lodging Association is just one organization that we are involved with. As you can imagine we are involved with many trade organizations." Brown said that Disney vice president Elliot Mills, who sits on the association's board, was not present for the vote to oppose AB 2963. "To somehow link Disney to this in a specific way is not accurate," she added. "And to somehow position this that we are not concerned about worker safety is flawed as well."
At the March California State Assembly Labor and Employment Committee hearing, Kalra introduced his bill by reading a letter from former Exide lead smelter Alvin Richardson (who struggles with lead poisoning symptoms we documented in our investigation) and his wife, LaShawn. "We read a recent investigative story, and it was very hurtful to learn that Cal/OSHA excused the high lead levels that Alvin and the other Exide workers were constantly exposed to," the letter said. "People shouldn't be treated like they are disposable. That's not what America or California is supposed to be about."
Assemblymember Reggie Jones-Sawyer (D-Los Angeles) was moved to vote yes. "My district's right next to the Exide plant, and it's had an impact on my community and my residents," he said. "And if this is something that could have prevented what happened at Exide, we should have been doing this a while ago."
AB 2963 needed Jones-Sawyer's vote again on Wednesday to barely pass it out of the Assembly. Whether the bill makes it to Governor Jerry Brown's desk is dependent on how well the arguments of the California Chamber of Commerce and other industry voices opposing the bill go over in the Senate.
---
Copyright Capital & Main