The Trade Agreement California Dodged – For Now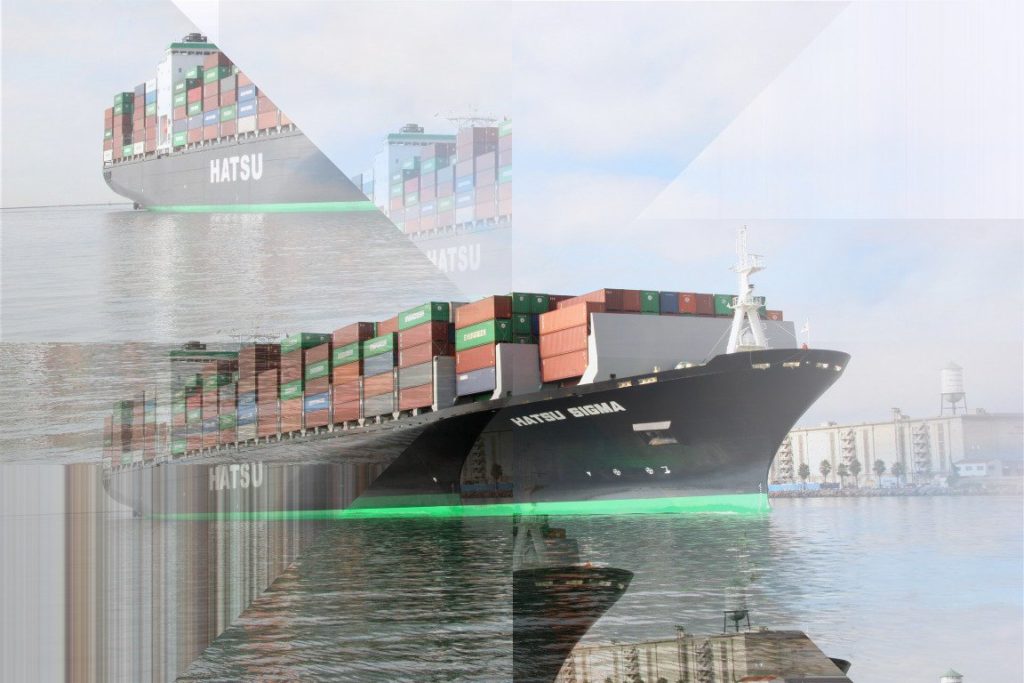 In what was widely seen as a stunning rebuke to President Obama's efforts to speed through congressional approval of the administration's Trans-Pacific Partnership (TPP) free trade agreement, the House of Representatives last Friday rejected a key measure needed to "fast track" the controversial pact.
The defeat came in a vote on one of two related bills that both needed to pass for Fast Track to move forward — a reauthorization of Trade Adjustment Assistance (TAA) funds, a program that pays for job retraining for those thrown out of work because of free trade deals like TPP.
House Republicans have vowed to get another floor vote on TAA as soon as early this week to allow the White House a second chance at fast track.
The reauthorization failed by a lopsided 126-302 — a margin  attributed to the efforts of a broad coalition of labor unions, environmentalists, consumer groups, and poverty and civil rights groups.
TPP has drawn fierce opposition, partly because of the secrecy surrounding the pact's exact provisions, but mostly because it is being modeled on 1994's North American Free Trade Agreement (NAFTA). That Clinton-era deal has been credited with costing California roughly 86,500 manufacturing jobs — and more than 680,000 nationally — just from the direct effects of its  trade deficit with Mexico.
"NAFTA has proven to be disastrous with regard to jobs — quality jobs — and its impact on the environment and lowering [of] labor standards in both the U.S. and Mexico," University of California, Los Angeles Labor Center director Kent Wong told Capital & Main. "We have seen growing economic inequality in California and throughout the country. We have seen a proliferation of low-wage jobs and a diminishing of high-wage manufacturing jobs. The expansion from North America to now 11 countries in the Pacific Rim would be exponentially disastrous."
Even more troubling, charge critics, is the potentially devastating surrender of economic and environmental sovereignty that TPP-like pacts represent through a provision known as the "investor-to-state dispute settlement" (ISDS). This is essentially a special legal right to profit that allows foreign investors to bypass U.S. courts and sue the U.S. government before an international arbitration panel comprised of corporate lawyers, if investors feel they haven't been treated "fairly" or if they believe a federal, state or local law interferes with their expected profits.
In one egregious 2012 example of ISDS being used to evade judgments over environmental contamination, Chevron used arbitration to overturn an $18 billion Ecuadorian court verdict over the company's dumping and then failing to clean up toxic oil waste that poisoned the indigenous Lago Agrio community's drinking water source.
In another, 2001 NAFTA-related case, the waste management company Metalclad Corp. sued Guadalcázar, Mexico after that city denied the Newport Beach-based company a permit to build a toxic waste dump next to its primary water source. A trade tribunal eventually ordered Mexico to pay Metalclad more than $15 million.
But it gets worse.
"I don't think it's just TPP that Californians should be concerned about," cautioned Martin Wagner, an attorney for Earthjustice, a San Francisco-based environmental law organization, citing the Transatlantic Trade and Investment Partnership (TTIP) currently being drafted between the U.S. and the European Union. "TTIP is also being negotiated now and will also open up these kinds of challenges to additional corporations that operate in California or could operate in California."
According to Wagner, the radical expansion of ISDS arbitration represented by the proposed pacts could be especially catastrophic for California's fragile environment. One scenario sketched by the attorney concerns the state's deepening record drought and possible emergency conservation measures currently being considered.
"If California were to regulate in a way that increased the cost of water to foreign agricultural corporations that are operating here," he noted, "or were to limit in some way their access to water, then those corporations would have the right to go to a secretive international arbitration tribunal that is set up not to consider what's good for the environment or what water measures are appropriate or good for human health, but that is set up to promote trade and promote corporate profits."
The tribunal would have the power to compel the federal government to compensate those foreign corporations for the cost of any lost profits, thereby neutralizing any conservation incentives.
In another example, Wagner pointed to fracking in California and how the expanded ISDS suits that would result from the new trade deals could have repercussions for any future fracking regulations or an outright statewide ban, including local fracking bans already in place in San Benito, Monterey and Santa Cruz counties, and the city of Los Angeles.
"We have seen many instances already around the world where governments have decided to not even implement regulations they have considered because of the threat of these kinds of international arbitration challenges," he noted. "So we might not even see the challenge — we just might not ever see what would otherwise be a really good regulation out of fear of this kind of case."
Marley S. Weiss, a labor law professor at the University of Maryland's Carey School of Law, believes that the arbitration panels are not TPP's most severe drawback – that it could drive a stake into the heart of campaigns to revitalize domestic manufacturing, such as Made in America measures tied to government procurement.
"There are a lot of standard clauses in these investor protection chapters," she says, "and all of them have protections that cause problems, not just for environmental provisions, but for health and safety provisions, worker protection provisions, minimum wage provisions — almost anything."
"The labor people," she adds, "have to be concerned about offshoring of jobs. The big impact of TPP and maybe TTIP — though that's not so clear — is going to be not just on the investor protection end, but also . . . on the opening of government procurement contracts."
[divider]Base photo: Port of Los Angeles

Diablo in the Details: Who Will Shoulder the Costs of a Nuclear Power Plant Shutdown?
Built atop an earthquake fault on an idyllic California sea cliff, the Diablo Canyon nuclear plant has hardly gone a day in its history without stirring controversy.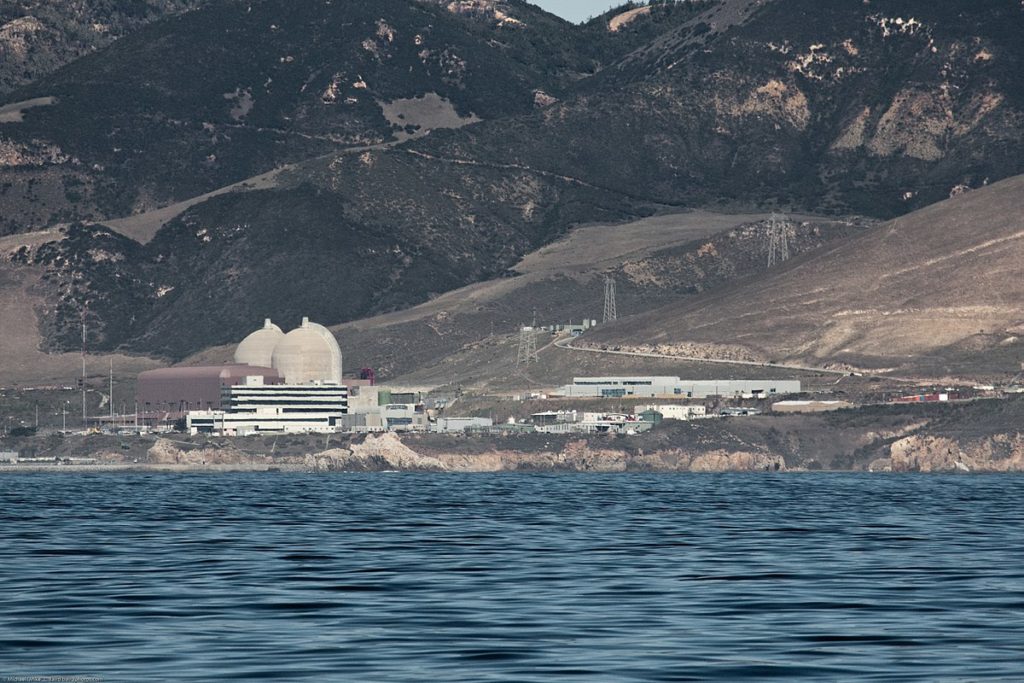 The agreement was lauded as historic. Environmental groups, labor and the state's largest electrical utility had come together in the summer of 2016 and crafted a joint proposal to shutter California's last nuclear power plant. For the enviros, who had opposed the plant since the San Francisco-based utility Pacific Gas & Electric first proposed it more than a half century ago, there would be the promise of clean energy to replace the plant's annual 18,000 gigawatt-hours of electricity, supplying three million homes — 20 percent of PG&E's service area — with energy free of greenhouse gases. For labor, represented by the International Brotherhood of Electrical Workers Local 1245, there would be ample funds to retain skilled workers, and retrain the ones losing their jobs.
There was even $85 million in "community impact mitigation" funds for the local community to offset lost property taxes and other costs to the local economy.
With this agreement the utility would finally secure the California Public Utilities Commission's approval to unplug and dismantle Diablo Canyon's two units when their federal licenses expire in 2024 and 2025.
The approval to unplug, at least, was granted. An administrative law judge with the utilities commission responded to the joint proposal with a proposed decision, authorizing the utility to take the Diablo Canyon facility off the grid six years from now. But the revised proposal denied PG&E the $1.76 billion it had requested for the suite of benefits in the joint proposal. Instead, it authorized the utility to recover from its customers exactly $241.2 million for costs associated with the plant's retirement. It shifted the responsibility for community impacts to the legislature, and punted the issue of replacement power to the utility. And it cut what was a proposed $363.4 million to retain and retrain workers by more than a third.
On January 11, the commissioners adopted a final decision that made only modest changes to the proposed decision as written by the administrative law judge.
Peter Miller, western energy project director with the Natural Resources Defense Council, says his organization was disappointed with the cuts. "We'd struck a great deal with the labor union on Diablo Canyon," he says. Retiring a nuclear plant is, in terms of economic consequences, the same as powering down a coal plant. Avila Beach, where the plant sits, is a company town, organized around a "big, old power plant that doesn't fit the modern grid," Miller says. "Instead of just turning the key and abandoning the plant, the town and the workers, we wanted to find a more collaborative way to retire the plant and jumpstart the replacement process."
The joint proposal had also been crafted to avoid what happened at the San Onofre plant in 2013, when cracks in a new steam generator's tubing caused the plant to shut down suddenly and permanently. All but 400 of the plant's 2,200 or so workers lost their jobs, and Southern California Edison, the plant's major owner, replaced much of the nuclear plant's emissions-free generation with polluting natural gas.
On March 16, State Sen. Bill Monning (D-Carmel) and Assemblymember Jordan Cunningham (R-San Luis Obispo) announced SB 1090, a bill that would require the commission to restore certain elements of the joint proposal, including the full funding for workers. The law also stipulates that clean energy must replace what the nuclear plant produced. Monning's bill will also allow PG&E to bill customers for the proposal's original $85 million to soften the blow to the community when the plant shuts down.
"San Luis Obispo County agreed to house the Diablo Canyon Nuclear Power Plant, which provides power to more than three million people and benefits Californians despite the negative repercussions," Monning said in a statement. "The County and its residents deserve to be compensated for the impacts they will incur when the plant shuts down."
But do they? Matthew Freedman, a staff attorney with The Utility Reform Network (TURN), warns that it's not PG&E shareholders paying the costs of the plant's retirement. The utility will recover the costs in customers' bills. He worries that what he calls Monning's "end run" around the utilities commission's decision could set an expensive precedent for any community with a power plant nearing the end of its natural life.
"We're sensitive to the fact that communities have been reliant on Diablo Canyon for employment and revenue," he says. But there was never any expectation that the plant was going to operate beyond the end of its current license. The costs of an aging nuclear plant, combined with competition from natural gas, rooftop solar and rapid gains in energy efficiency, mean that the electricity once touted as "too cheap to meter" will soon be too costly to produce. "That's been known for decades," Freedman says.
If SB 1090 passes, "it will embolden every community where a power plant is closing to have their representative run a bill in the legislature to get a chunk of money on everyone else's dime," Freedman says. He notes that the Orange County communities around San Onofre didn't get a payout when that plant shutdown. "Perhaps," Freedman says, "this will give them ideas."
Built near an earthquake fault on an idyllic California sea cliff, the Diablo Canyon nuclear plant has hardly gone a day in its history without stirring controversy. Pacific Gas & Electric announced plans to build it in 1963, but more than 20 years passed before it went into service, thanks in part to organized opposition to the plant during a time when people in the U.S. had ecology on the brain. Mothers for Peace, founded in 1969 to protest U.S. involvement in the Vietnam War, shifted its energies in 1973 full time to stopping the construction of Diablo Canyon; a group called the Abalone Alliance formed in 1977 specifically to oppose the plant. Their members pored over legal and technical documents, dragged PG&E through lawsuits, and when that didn't work, chained themselves to fences to stop machinery. Jackson Browne was arrested for his part in the protests in 1981; Jerry Brown, California's governor then as now, vowed to do everything in his power to shut the project down.
Plant opponents were not without cause. In 1971, oil company surveyors had discovered an offshore fault sufficiently long to produce a 7.5 magnitude earthquake less than three-and-a-half miles from the site of the two reactors under construction. As Diablo Canyon had only been designed to withstand a magnitude 6.75 quake, PG&E was forced to redesign the plant to a higher seismic standard. As late as 1981, under pressure from activists, the Nuclear Regulatory Commission was suspending PG&E's license to test and operate the plant until it could pass several seismic tests. The delays were expensive. When Diablo Canyon's first reactor finally went online in 1985, PG&E customers were on the hook for $5.8 billion in construction costs, roughly $5.2 billion more than the original 1968 estimate.
Pacific Gas & Electric has been recovering those costs, along with any other capital expenditures, via its customers' bills since the start of the plant's life. Matthew Freedman doesn't think the utility should be able to tack more on at the end. "PG&E loves to provide money collected from ratepayers and act like they're engaging in a charitable endeavor like a good corporate citizen," he says. "But there's nothing in [Monning and Cunningham's bill] that assigns any responsibility to the utility."
With or without support for workers and local residents, however, no new fuel rods will be loaded into Diablo Canyon's reactors after 2025. The steam generators will power down, and electricity production will cease. The plant will stand for a time, as San Onofre does, a relic of a bygone era, as workers begin the multi-billion-dollar process of relocating spent fuel from pools to heavy steel casks, decontaminating the plant's radioactive innards and removing its crapped-out equipment. And for the first time since 1957, when the ill-fated Santa Susana Sodium Reactor began operations near Moorpark, California, California's grid will be free of nuclear power.
---
Copyright Capital & Main