Supreme Court Blocks Industry Bid to Kill Clean Truck Program
The trucking lobby wins on two minor elements, but Port of L.A.'s successful program to cut pollution and set standards for trucking survives.
Last Thursday the U.S. Supreme Court ruled in a case that had the potential to impact millions of people in Southern California – people who have been breathing cleaner air thanks to the Port of L.A.'s Clean Truck Program. The Clean Truck Program is an innovative policy that has been successful in reducing port-related truck emissions by as much as 90 percent. But it has enemies, most notably the trucking companies who profited from the dirty, unregulated system as they worked on behalf of Walmart, Target, and every other big importer.
The national trucking lobby, on behalf of these firms, sought to kill the program by challenging it in court. As we passed environmental and public health milestone after milestone, the trucking industry filed legal motion after legal motion, and the case bounced between all levels of courts. But Thursday was the big one—the highest court in the land finally weighed in on the legality of the program overall. This ruling would be the culmination of almost five years of litigation filed by the industry (not the truck drivers), litigation that was filed even before the Clean Truck Program went into effect in 2008.  And while many of us had been waiting for this ruling for a long time, when it finally came down, it was, frankly, pretty unremarkable.
But then the industry declared victory.
Huh? I quickly re-read the complete ruling, and then re-read it again.
Sure, the Supreme Court had thrown out two minor provisions on parking and listing phone numbers (more below). But the heart of the Clean Truck Program was intact. The trucking lobby had attempted to kill the program in the courts, and they failed. Today we are right where we were on Wednesday, before the ruling. The Port of L.A. has a successful program cutting lethal pollution, and there is still serious work to be done in order to sustain those gains.
An Innovative Program
The Clean Truck Program was developed by the Port of L.A., based on input from the Coalition for Clean and Safe Ports – some 40+ Southern California organizations including environmental, public health and environmental justice groups; immigrant-rights, faith-based, and community groups; unions and worker groups.  We were all concerned about a failed port trucking system that provided crappy jobs, failed to mitigate its impacts on the community, and literally killed three people every week from excessive tailpipe emissions.
So the port developed a set of standards for the industry, and required accountability from trucking companies. Hundreds of companies would have to upgrade a fleet of over 12,000 trucks to meet more stringent emissions standards.  And those companies would have to sign contracts with the port ("concession agreements"), agreeing to a set of operational standards and port oversight. The idea of port oversight didn't sit well with the trucking companies, who wanted the basic framework of these agreements thrown out, claiming that the port had exceeded its authority.
Five years later, as the trucking industry continued to fight the program, we've managed to reduce truck emissions by 80 to 90 percent.
The Supreme Court Rules
Victory for the trucking industry? Yes, two provisions in the concession agreement were thrown out. The Port of L.A. had required trucking companies to develop a plan for off-street parking, so that local residents would not have to deal with big rig trucks parking in neighborhoods. And the port had required companies to affix a placard on each truck with a phone number, so that community members could call the port if they saw a truck involved in something unsafe. The Supreme Court found that the parking and "How's My Driving" placard provisions were preempted by a Federal law (the Federal Aviation Administration Authorization Act, or the F4A if you want to sound cool). It is disappointing that these program elements will not be available to residents and other community members affected by the trucking industry.
(A third provision – that would have required trucking companies to hire drivers as employees rather than so-called "independent contractors" – was already struck down in a lower court.)
But the real news is that despite the industry's crowing, they failed to get what they really wanted: a return to unaccountability.  The Supreme Court declined to change the basic structure of the Clean Truck Program: the concession agreement itself. This is the heart of the environmental program, and it remains intact. The Port of L.A. may continue to require that cleaner, less polluting trucks serve the port, that the trucks be properly maintained, and the port remains able to bar trucks that do not comply.
Let me put it like this: It is disappointing to lose the two minor provisions, but there is no way the industry would have invested millions of dollars and taken litigation to the Supreme Court simply to preserve on-street parking and avoid a few "How's My Driving?" placards.
Where Now?

The problem for the Clean Truck Program today is the same problem we've had since day one: the misclassification of truck drivers as "independent contractors." As many as 90 percent of America's port truck drivers are misclassified as "independent contractor drivers," beholden to a single trucking company, paid by the load, but saddled with lease payments and operating costs for trucks they don't own, and with high self-employment taxes. With no ability to control the fees drivers receive for the containers they haul, there is rarely money left at the end of the month to properly maintain the trucks. This results in trucks that are poorly maintained and are more likely to produce malignant fumes that affect the air quality in the ports and the neighboring communities.
In other words, we've done a great job at getting old trucks off the road and new trucks in service, but we haven't yet solved the problem of sustainability. As one port driver recently said, "I cannot afford to maintain the new truck I drive. We just aren't paid enough to buy diesel, insurance and tires, and to maintain our trucks to clean air standards. This rig is pretty new, but it's already falling apart because I can't afford to fix it. Something has got to change." Most drivers take home around $30,000 a year; annual maintenance costs exceed $8,500 on these newer trucks.
This is why the Port of L.A. wanted trucking companies to hire drivers as employees: to shift the responsibility for truck operations and maintenance from individual drivers to the trucking companies themselves, which can ensure the trucks are properly maintained.
But there's more than one reason to address the employment status of drivers. Namely, that – despite what the companies call them – drivers are not truly independent contractors in the first place. Drivers understand that with this bogus label, companies are stealing from them. So drivers have been taking action on their own: filing hundreds of claims with the state Labor Commissioner, and filing lawsuits against the companies they work for, seeking to be recognized as the employees they truly are.  Hundreds of thousands of dollars in judgments have already been levied against companies that have inflated profits by pocketing payroll taxes, denying benefits, and pushing maintenance costs onto the drivers.
The Coalition will continue to work with drivers to address the problem of misclassification. And we will work with the port to ensure that, with the litigation in the rear-view mirror, robust enforcement will begin. With these two elements in place, we can shift the Clean Truck Program from the great start it is into the truly transformational program it needs to be.
Government Shutdown's Silver Lining: A Corporate Hiring Guru Speaks Out
Ending the shutdown won't curtail the hiring opportunities for corporate recruiters, says one expert. It's like divorce: Once you start thinking about leaving, the odds that it will happen go up dramatically.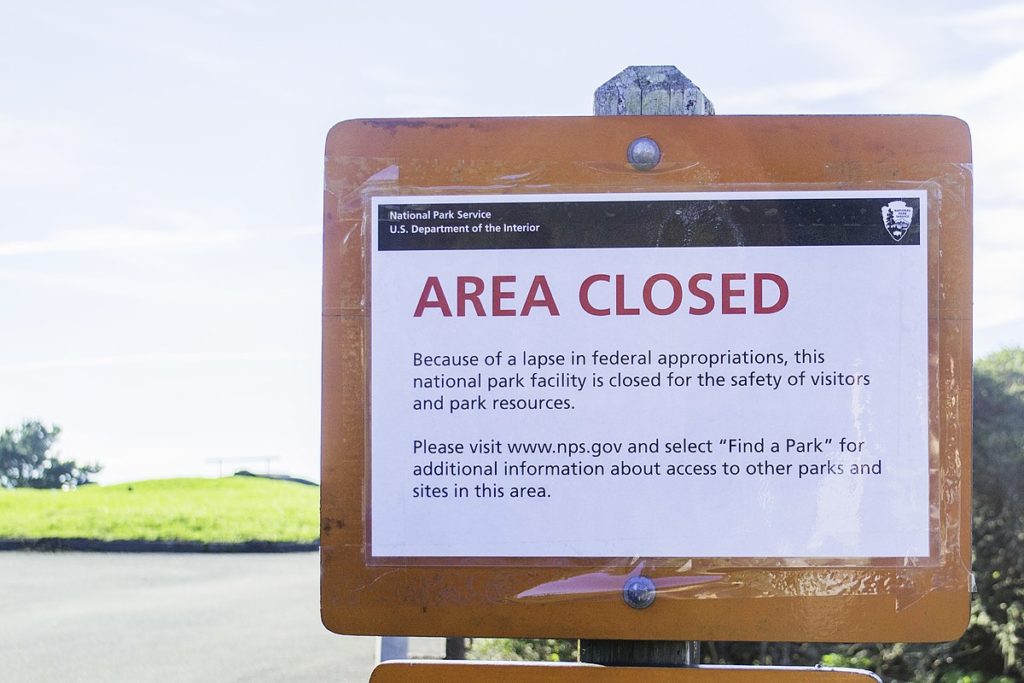 ---
In the new economic climate, even the most mission-driven of federal workers might be forgiven for abandoning the nation's parks, airways and regulatory agencies.
---
When the federal government shut down for 16 days in 2013, corporate hiring guru John Sullivan advised companies on how to raid federal government workplaces for talent.
A blog post he penned at the time caused some to charge him with being unpatriotic, he said recently, while others thanked him for the reminder that federal workers were ripe for the plucking.
This time around, the climate is even better for corporations looking to cull staff from a workforce that is already well-trained and also known for its loyalty, Sullivan tells Capital & Main by phone. He describes the current moment—with hundreds of thousands of federal employees forgoing paychecks and, in many cases, sitting at home — as tantamount to "a sale on Black Friday."
---
Congresswoman:  The shutdown could have a long-term impact on the federal government's ability to attract workers with IT skills.
---
"If you've been screaming for the last two years" about the skills-and-talent shortage, "this week there isn't one," says Sullivan, who heads the human resource management program at San Francisco State University's College of Business.
The partial shutdown, that began on December 22 when President Trump failed to secure funding from Congress for his border wall, has impacted employees at a host of federal agencies, including the departments of Agriculture, Commerce, Homeland Security, Housing and Urban Development, Interior, Justice, State, Transportation and Treasury and the NASA.
What makes this particular shutdown so suitable for raiding federal workplaces? It's not just that employee morale has taken a nosedive, thanks to a president who is at war with many of the agencies he oversees. Nor is it only the fact that Trump threatened to keep the government closed for as long as a year, a notion that "really scares people," says Sullivan.
---
With Amazon's opening new offices in the District of Columbia area, three out of four IT workers in DC say they would consider leaving their current jobs for the tech behemoth.
---
It's also the economic climate. Companies are growing. Unemployment is low. Remote work is increasingly an option. Technical advances have made looking for a job easier than it was in 2013. "You can say 'boo' to your phone and apply for a job," adds Sullivan, delivering his matchmaking pitch with such force that even the most mission-driven of federal workers might be forgiven for abandoning the nation's parks, airways and regulatory agencies.
Congresswoman Robin Kelly (D-IL), the ranking member of the House Subcommittee on Information Technology, worried, in a statement last week, that the shutdown would have a long-term impact on the federal government's ability to attract workers with IT skills. The federal government has generally struggled to attract young tech workers, and Amazon's new offices in the District of Columbia area has three out of four IT workers in DC saying they would consider leaving their current jobs for the tech behemoth.
Tech workers — and upper-salaried talent — are not the only employees coveted by the private sector, says Sullivan. Forest Service employees. Coast Guard workers. Transportation and Safety Administration agents. Any unpaid workers could be lured away, especially in states like California and Texas, where economies are strong, he maintains. An employment agency for California's casinos recently put this shout out on Twitter: "Any @TSA employees looking for new opportunities, PTGaming is hiring!" along with the popular hashtag, #shutdownstories.
The shutdown could also prompt federal employees to throw scruples to the wind and step into the infamous revolving door that leads workers from government jobs to the private sector and back again. When Sullivan was advising companies in 2013, he helped firms hire from agencies that regulated them.
"And by the way," asks Sullivan, persisting with his siren song, "if I was a regulator, [with] President Trump eliminating all those regulations, why am I needed? Why not go to the private sector?"
Sullivan, who says he is an underpaid government worker in his own right, is concerned about the public cost of his and others' efforts to lure away the federal government's top talent. The best employees will leave first, and "literally billions" in training dollars will be lost, he predicts.
But he puts the blame squarely on a public sector that undervalues its workers. Corporations that pilfer federal government workforce for talent offer a kind of public service and corrective by demonstrating the price that must be paid "for degrading public service and unnecessarily frustrating federal employees," he wrote in his 2013 post.
Ending the shutdown won't curtail the hiring opportunities for corporate recruiters, says Sullivan. "It's like divorce. Once you start thinking about [leaving], the odds [that it will happen] go up dramatically."
---
Copyright Capital & Main