Study Shows Limits of Cap-And-Trade in California
California succeeded in lowering greenhouse gas emissions last year. But a new study finds the state's ambitious cap-and-trade program may have had nothing to do with it.
Protesters assemble after being removed from the UN climate summit in Bonn, Germany. (Photo: Rebecca Fuoco)
---
On November 11, shortly after he began his speech at the United Nations Climate Change Conference in Bonn, Germany, California Governor Jerry Brown encountered jeers and chants from Native American and climate justice activists who denounced fracking and the state's market-based solutions to greenhouse gas emissions by yelling, "Keep it in the ground."
A visibly rattled Brown snapped at the protesters, saying "Let's put you in the ground so we can get on with the show here," before he softened and thanked them for "bringing the diversity of dissent."
Brown has been hailed as a climate hero for signing the ambitious California Senate Bill 32, which mandates the statewide reduction of greenhouse gas emissions, as well as his public opposition to the regressive climate policies of the Trump administration. But he's also drawn scorn for his lack of opposition to fracking, his refusal to close the Aliso Canyon gas storage facility, and for his ardent support of cap-and-trade, which some environmentalists say shouldn't be the lynchpin of progressive climate policy.
In an email, Jean Su, associate conservation director at the Center for Biological Diversity, one of the groups organizing the Bonn protest, countered Brown's assertion that cutting oil demand is more urgent than cutting oil supply. "California can't be a model of climate leadership while oil companies continue to produce millions of barrels per year of some of the dirtiest crude on the planet," Su said.
Coinciding with the Bonn protest comes a new study examining cap-and-trade, Brown's signature greenhouse gas trading program. In a report released the day before the Bonn speech, the nonprofit think tank Near Zero found cap-and-trade, a key strategy for achieving reductions in greenhouse gas emissions under Assembly Bill 32, the California Global Warming Solutions Act, has fallen short of its promise.
Cap-and-trade is a market-based program that allows companies to buy and sell credits to emit a certain amount of pollution, based on a state-imposed cap on emissions across an industry. The theory is, companies would want to save money by cutting down on greenhouse gas emissions. Brown has said the program will reduce climate-changing gases by requiring covered facilities to factor the cost of carbon into their business operations. The Near Zero study found that California greenhouse emissions have been cut – by five percent in 2016 alone – but through changes in the mix of sources generating electricity, including hydropower and solar, rather than cap-and-trade.
The study's lead author Danny Cullenward said research found that the current limits on pollution set by cap-and-trade are far above actual emissions. The result is an oversupply of allowances that keep the price of carbon cheap and, critics contend, give companies little incentive to slash emissions. That build up of unused allowances enables companies "to maintain their emissions farther into the future than post-2020 program caps might nominally suggest," he wrote in the report's summary.
Cullenward told Capital & Main cap-and-trade needs to be tweaked in order to meet California's goal of reducing emissions by 40 percent below 1990 levels by the year 2030. "Emissions have fallen pretty quickly and that's good news. But a lot of people are saying, 'See, the cap and trade program is working,' and our analysis shows that it's too soon to say that."
Cullenward added that the promise of cap-and-trade is real, but that there is "more work to do" to make it effective. "The state is pursuing an ambitious 2030 climate target, and regulators expect cap-and-trade to play the single biggest role in reducing emissions."
Earlier this year, California extended cap-and-trade through 2030.
In an email, Stanley Young, a spokesman for the California Air Resources Board (CARB), disputed Near Zero's findings that the state's cap-and-trade program is not driving observed reductions.
Young cited the Los Angeles Dept. of Water and Power as an example that cap-and-trade can directly lower carbon emissions. "From 2013 to 2016, overall CO2 emissions from LADWP's portfolio of generating resources decreased 26 percent (3.6 million metric tons) due to the increase in renewable energy and use of the carbon cost adder. This represents a 42 percent reduction from 1990 levels, which exceeds Los Angeles' 2030 goal," Young explained.
Liza Tucker, a consumer advocate with Consumer Watchdog, said that cap-and-trade is a bust because the "approach is too lax."
Tucker also criticized the law extending the program because it directs CARB to regulate refineries only through cap-and-trade and prevents local air quality boards from more aggressively regulating industry. "But [the law] bans CARB and other agencies from imposing new greenhouse gas emission reduction obligations."
The Near Zero report is not the first study showing the limited impact of cap-and-trade. Last year, researchers from the University of Southern California and the University of California at Berkeley found that California's cap and trade program had not cut greenhouse gasses. Preliminary evidence suggested that cap-and-trade had, in fact, led to an increase in greenhouse gas emissions in several industries.
---
Copyright Capital & Main
Green New Deal Targets Link Between Trade Policy and Climate Change
Rep. Alexandria Ocasio-Cortez's resolution spotlights stealth connections between free trade deals, offshoring and carbon emissions.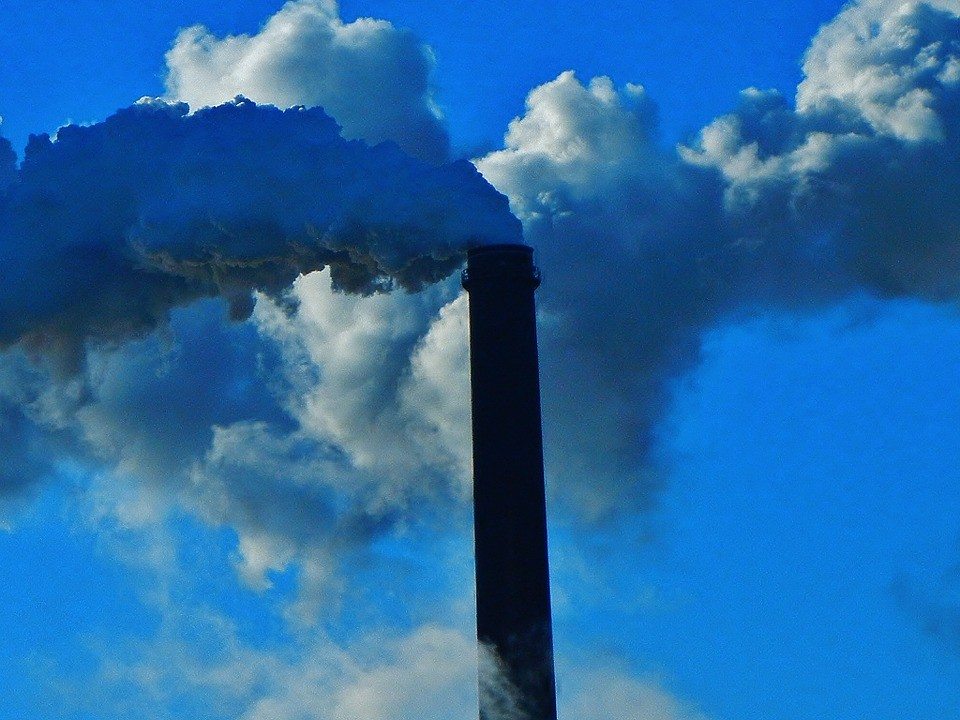 Congressional Democrats on Thursday unveiled landmark Green New Deal legislation outlining proposals to combat climate change — and the measure does not stop at the American border. The resolution calls for new trade laws to halt America's continued export of carbon pollution to countries across the globe.
The link between trade policy and climate change may seem far-fetched, but it is illustrated by the relationship between emissions in different countries. For example: In recent years the United States and Europe had been reducing their own greenhouse gas emissions. That seeming progress has been offset in developing countries such as China, which has seen a significant spike in emissions to the point where it now produces more greenhouse gases than the United States and the European Union combined.
On the surface, these trends might appear to show wealthy nations' proactively decarbonizing their economies, and developing nations failing to do the same. However, China's emissions are not happening in a vacuum: Research suggests they are being fueled by the United States through the trade policies that the Green New Deal resolution targets.
Over the last few decades, under major free trade agreements, corporations have been shifting manufacturing facilities from the United States to developing-world nations like China, where labor and environmental laws are weaker. That shift has not only eliminated millions of American manufacturing jobs, it has also moved carbon emissions to those countries.
The result: The United States and EU had been domestically producing less greenhouse gas emissions, but the picture looks much more grim when considering "consumption-based" emissions — that is, emissions associated with the production of imported goods purchased by a nation's consumers.
"What appears [at first sight] to be the result of structural change in the economy is in reality just a relocation of carbon-intensive production to other regions—or carbon leakage," wrote Dutch researchers in a 2016 report for the Institute for New Economic Thinking (INET).
* * *
Data compiled by researchers at Oxford and the University of Edinburgh show that when consumption-based emissions are considered, the United States and the EU have been fueling carbon emissions through their import-dependent economies.
"If we switched to a consumption-based reporting system," wrote these researchers, "the annual CO2 emissions of many European economies would increase by more than 30 percent and the USA's emissions would increase by seven percent."
While not fully fleshed out, the Green New Deal resolution appears to recognize the link between trade and climate change. The measure, which is sponsored by Rep. Alexandria Ocasio-Cortez (D-NY) and Sen. Ed Markey (MA), calls for "enacting and enforcing trade rules, procurement standards, and border adjustments with strong labor and environmental protections to stop the transfer of jobs and pollution overseas; and to grow domestic manufacturing in the United States."
That demand challenges the existing template of American trade pacts: Up until now, those deals have not included provisions designed to reduce carbon emissions. Indeed, watchdog groups have noted that the term "climate change" was not mentioned in the draft of the proposed Trans Pacific Partnership — a deal that environmentalists said would accelerate greenhouse gas emissions.
The Green New Deal — which is only a non-binding resolution and would not create new programs — asks for a change in that trade model. The idea is to include environmental provisions in trade pacts and to use trade policies to encourage manufacturing facilities to return to the United States, where they would be subjected to more stringent emissions rules as they produce goods for Americans.
That demand is supported by the findings of the INET report, which noted that because of the globalized economy, domestic emissions reductions alone will not be enough to ward off catastrophic climate change.
"It is no great achievement to reduce domestic per capita carbon emissions by outsourcing carbon-intensive activities to other countries and by being a net importer of [greenhouse gases]," they wrote.
---
Copyright Capital & Main