Stage Review: 'Blueprint for Paradise'
The premise for Blueprint for Paradise sounds like a punchline: Nazi sympathizers looking for someone to design a secret compound in Southern California decide to hire a leading architect — only to discover that he is African-American. But playwright Laurel Wetzork's conceit is no joke. It's based on real-life events.

Regi Davis and Meredith Thomas (Photo by Ed Krieger).
The premise for Blueprint for Paradise sounds like a punchline: Nazi sympathizers looking for someone to design a secret compound in Southern California decide to hire a leading architect — only to discover that he is African-American. But playwright Laurel Wetzork's conceit is no joke. It's based on real life events. Apparently, in the 1930s, a wealthy couple, part of a group of SoCal Nazi sympathizers, hired noted architect Paul Revere Williams, who was responsible for Beverly Hills' Saks Fifth Avenue store, the Los Angeles County Courthouse and numerous celebrity homes. The real-life details are sketchy, but Wetzork uses the paradoxical juxtaposition of a black man designing a Nazi compound as the foundation for a work that resonates even more in light of this country's current political polarization.
One month before Pearl Harbor, a shadowy German, Wolfgang Shreiber (Peter McGlynn), along with a sidekick, Ludwig Gottschalk (Steve Marvel), envision an America under Hitler's rule. They have convinced the impressionable Herbert and Clara Taylor (David Jahn and Meredith Thomas) that it is their duty to help fund a utopian compound being built on 50 lush acres in Pacific Palisades — the remnants of which exist today as a popular hiking destination in Rustic Canyon. (See photo below.)
Clara is a classic Stepford wife, obedient to her husband and seemingly living a solid yet ultimately unfulfilling life in her elegant home, the interior of which she designed herself. She has dutiful servants in Chinese immigrant Fenny (Ann Hu) and Italian butler Alex (Alex Best). Clara participates in women's groups such as the Mothers of America and the Human Betterment Society. But there are cracks in this facade: Clara has a restlessness borne of both the memory of her only child, who was lost in a tragic accident, and a dormant desire to be more than just a pretty face. Her ignorance is in fact not bliss, as deep inside she yearns for more. She shades this all with a steady supply of martinis and social activities.
The fascists in Blueprint for Paradise gain strength and allegiance by sowing hate and division, targeting and demonizing those with different skin colors, while advocating for the sterilization of the "feeble-minded" to purify the gene pool of disabled citizens. Their bright white vision of the future is suddenly colored by architect Williams' (Regi Davis) arrival. Further muddying their pristine waters, Williams sparks and then encourages Clara to pursue her dream of being an interior designer.
This setup makes up most of Act 1, with Wetzork and director Laura Steinroeder deftly keeping the conflicts all simmering, with only a flash of the coming conflagration seen in a startling Hitler salute by the Nazi sympathizers right before intermission. Coming after so much covert maneuvering, the overt gesture is the most powerful and best moment in the piece.
The acting for the most part is fantastic, and special kudos must be given to casting director Michael Donovan — the skilled thespians truly embody their roles without embracing stereotypes. Especially fine is Hu as Fenny. Her facial expressions convey more about her conflicting emotions than other actors may utter in a thousand words. And Thomas, while she at times overacts, has to carry much of the play, and delivers a complex woman struggling under the weight of the sexism of the time.
Marring the production, though, is a jarring technical mistake that distracts at times, especially when the actors move downstage. Lighting designer Matthew Gorka's gels filter light onto the actors' heads in such a way as to make  their hair glow purple. Sometimes McGlynn's platinum coif glows so bright he looks like a Nazi Smurf.
Far worse, Act One's bright promise is trumped by a second act that devolves into a series of events that are both curious and ill-advised. When butler Alex reveals a big secret to Williams, Davis chews so much scenery you'd think he was a landscape architect. Suddenly this drama's last act becomes a mix of bad choreography, histrionic acting and misfiring gunplay. It's as if Michael Bay suddenly took direction three quarters through the play. One could argue that the ending is an homage to the pulpy World War II tales of that time, but when contrasted with the rest of the piece it seems like a strange addition. It's a bad ending to a bad hair day.
---
Blueprint for Paradise, Hudson Mainstage Theatre, 6539 Santa Monica Blvd., Hollywood; through Sept. 4; Fri.-Sat., 8 p.m.; Sun., 3 p.m.  (323) 960-4412 or blueprintforparadise.com

Award-Winning Reporter David Sirota to Lead National Investigative Desk on Inequality for Capital & Main
The New York Times has credited Sirota's Wall Street reporting for showing "that secrecy can hide high fees, low returns, excess risk and the identity of politically connected dealmakers."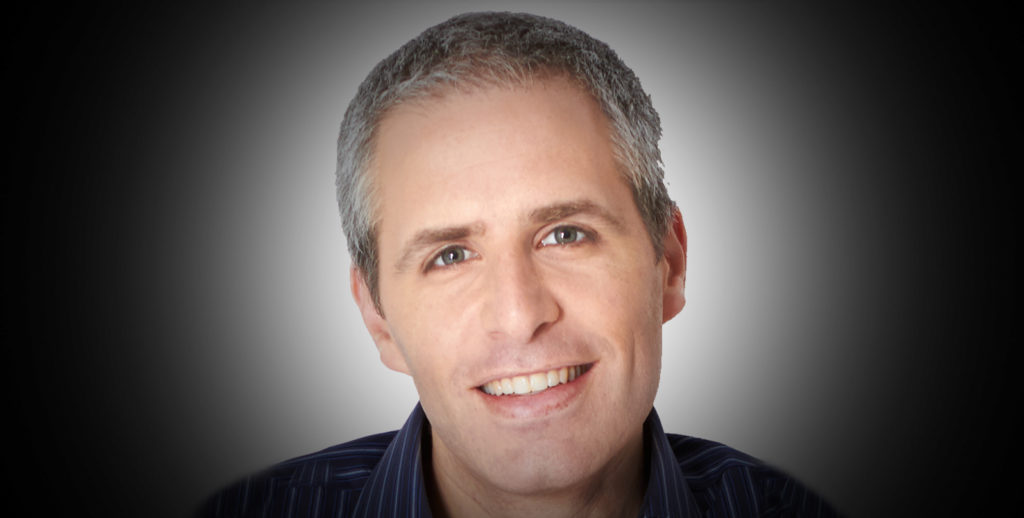 LOS ANGELES — Capital & Main announced today that award-winning reporter David Sirota will lead a new national investigative desk for the California-based publication. His coverage will focus on the country's historically high level of economic inequality, and the role of Wall Street, the private sector and government policy in perpetuating income disparity.
"I am thrilled to join one of the most promising young investigative publications in the country," said Sirota. "There has never been a greater need for aggressive nonpartisan reporting that scrutinizes how corporations, lawmakers and the super-rich wield political and economic power. Capital & Main has established a reputation as an intrepid source of hard-hitting investigative reporting. I am excited to expand their capacity to shine a spotlight on how and why America now has the highest level of economic inequality in the country's modern history."
Sirota will join Capital & Main as a full-time reporter this summer, and prior to that will consult with the publication on editorial content and partnerships. The new position was made possible in part by a grant from the Jonathan Logan Family Foundation in Oakland, CA.
Capital & Main is a non-profit publication founded in 2013 and its reporting has been co-published by (among others) The Atlantic, Time, The Guardian, Reuters, The Daily Beast, Slate, Grist, Fast Company, The Huffington Post and Newsweek. Capital & Main's reporting has won recognition from the Society of American Business Editors & Writers, the Southern California Journalism Awards and the Best of the West contest. Its reporters have been featured on (among others) PRI's The World, WNYC's The Takeaway, as well as on programs on KQED and KCRW.
Sirota has reported extensively on the relationship between money and politics, and has gained a reputation as a journalist willing to scrutinize public officials of both parties. During his career, he has become one of American journalism's most authoritative experts on complex financial systems including taxes, hedge funds, private equity and public pensions. He is a two-time winner of the Best in Business award from SABEW – most recently for his coverage of the 2017 Republican tax bill and its controversial "Corker kickback" provision. Before that, he won recognition from the Columbia Journalism Review for his reporting on how conflicts of interest shaped how Democratic Gov. Dan Malloy's administration oversaw a proposed health-care merger. Sirota has also won Ithaca College's Izzy Award and has been a finalist for UCLA's Gerald R. Loeb Award and Syracuse University's Mirror Award.
The New York Times has credited Sirota's Wall Street reporting for showing "that secrecy can hide high fees, low returns, excess risk and the identity of politically connected dealmakers." In one of its awards, SABEW said Sirota has produced "original, tenacious reporting that displayed a mastery of scouring documents, analyzing data and holding public officials accountable." The legendary late columnist Molly Ivins said, "Sirota is a new-generation populist who instinctively understands that the only real questions are 'Who's getting screwed?' and 'Who's doing the screwing?'"
"David Sirota is one of the finest investigative reporters in the country, and he promises to take Capital & Main's reporting on inequality and related issues to a whole different level," said Capital & Main board member Rick Wartzman, a former Wall Street Journal reporter, Los Angeles Times business editor and the author of four books, including The End of Loyalty: The Rise and Fall of Good Jobs in America. "David's fearless approach to holding the powerful to account is precisely what we need at this moment in time."
From 2014 to 2018 Sirota led International Business Times' investigative reporting team, where he broke major stories on how President Trump's top adviser evades ethics laws as he shapes policies that could enrich his firm; CFPB chief Mick Mulvaney's ties to the financial industry — and how he pressured regulators to back off predatory lending rules at the same time he was raking in cash from payday lenders; how Equifax lobbied against consumer protection rules just before its huge data breach; and how chemical companies that spewed toxins after Hurricane Harvey had worked to reduce safety regulations in the lead-up to the disaster.
In 2014, Sirota's investigative series for PandoDaily about public broadcasting compelled a PBS flagship station to return a $3.5 million contribution from a hedge fund billionaire. That same year, Sirota's investigative reporting about pensions for PandoDaily and then for International Business Times led the New Jersey state government to open a formal pay-to-play investigation and to divest state holdings in a venture capital firm. Sirota's reporting for International Business Times also led San Francisco officials to delay a proposed $3 billion investment in hedge funds.
"We have been longtime admirers of David's work, and couldn't imagine a better fit for our reporting on inequality," said Capital & Main publisher Danny Feingold. "David will give us the capacity to break important national stories on one of the country's great existential threats."
Sirota is also the author of two New York Times best-selling books, Hostile Takeover and The Uprising, as well as Back to Our Future, which became the basis for the National Geographic Channel's miniseries "The '80s: The Decade that Made Us." He appears frequently on MSNBC and CNN, and is the host of a podcast on economic, political and social issues.