SoCal Governments Target Swap-Tainted Banks
A few California local governments last week took a crucial step, almost unnoticed, to demand that banks pay back tens of millions of dollars which they allegedly conspired to take from the taxpayers. The City of Riverside, San Diego County, San Mateo County and five other government bodies sued almost two dozen multinational banks over the harm they allegedly caused taxpayers in the global "LIBOR" [London Interbank Offered Rate] scandal.
Notably absent from this initiative, however, are our California's largest local governments: L.A. City and L.A. County. Equally notable is the failure of the news media, apart from specialized, business-oriented news services and blogs, to pay attention to what could be a major game changer in the 99%'s fight to make banks pay for crashing our economy.
Why should we care about something as obscure as the LIBOR financial index?
Because it set the interest rates for trillions of dollars in loans across all sectors of the global economy – ranging from your auto or home equity loan to multi-billion dollar government and corporate borrowings.
LIBOR was supposed to be an honest, un-manipulated measure of the interest rate big banks pay when they borrow from each other. However, recent investigations by bank regulators in the U.S., Britain, Japan and other nations revealed that the world's biggest banks lied to drive down LIBOR. The cheating hurt public agencies, the California lawsuits say, because it:
Reduced interest rates banks pay on billions of dollars in complex transactions with government agencies;
Disrupted efforts by local government to minimize risks they faced from changing interest rates when borrowing to fund public services and public investment;
Tricked those governments into signing onto banking deals they would have avoided as too risky if they knew about the bankers' lies.
Each plaintiff has a long list of transactions on which they allege that banks cheated them. For the City of Riverside these include:
A 2005 "swap" agreement deal with Merrill Lynch Capital services involving an $82.5 million electric revenue bond;
Three transactions with Bear Stearns Capital Markets involving $180 million worth of bonds issued in 2005 and 2006;
A $119 million 2007 deal with Bank of America.
Each of these deals involves a complex financial instrument known as a "swap." Swaps were designed to work like insurance policies, protecting government agencies against interest rate fluctuations when they borrowed to fund short-term budget gaps or long-term investment in public infrastructure. They would let government borrow at the floating interest rates preferred by many investors but protect them against rising costs if interest rates spiral upward. Governments hedged their risk with swap agreements under which banks provided them payments based on LIBOR.  So when bankers lied to drive down LIBOR, they also took money from our cities and counties
Understanding these deals and demanding payback from cheating banks is absolutely critical to the future of public services in all our communities.
The following resources can help policymakers and average citizens understand the problem and confront the banks.
For a smartly reported overview of the impact on public services across the country, view this video report.
To learn more about swap deals which threaten to bankrupt public transit systems across the country, and connect with groups fighting back, turn to the Refund Transit Coalition.
For full details on the banks' alleged global conspiracy and its specific impact on California taxpayers, study the 146-page complaints filed January 9 in federal courts across California.
99%ers who live in the City of Riverside, or in San Diego and San Mateo Counties should applaud our local officials for demanding that the banks pay for their LIBOR lies. As for the rest of us, it's time to ask our city councils and boards of supervisors when they will stop cutting services and start making the banks pay.
(Steve Askin holds an MBA from one of the One Percent's favorite schools, the Columbia University School of Business. His post first appeared on Good Jobs LA and is republished with permission.)
Government Shutdown's Silver Lining: A Corporate Hiring Guru Speaks Out
Co-published by Fast Company
Ending the shutdown won't curtail the hiring opportunities for corporate recruiters, says one expert. It's like divorce: Once you start thinking about leaving, the odds that it will happen go up dramatically.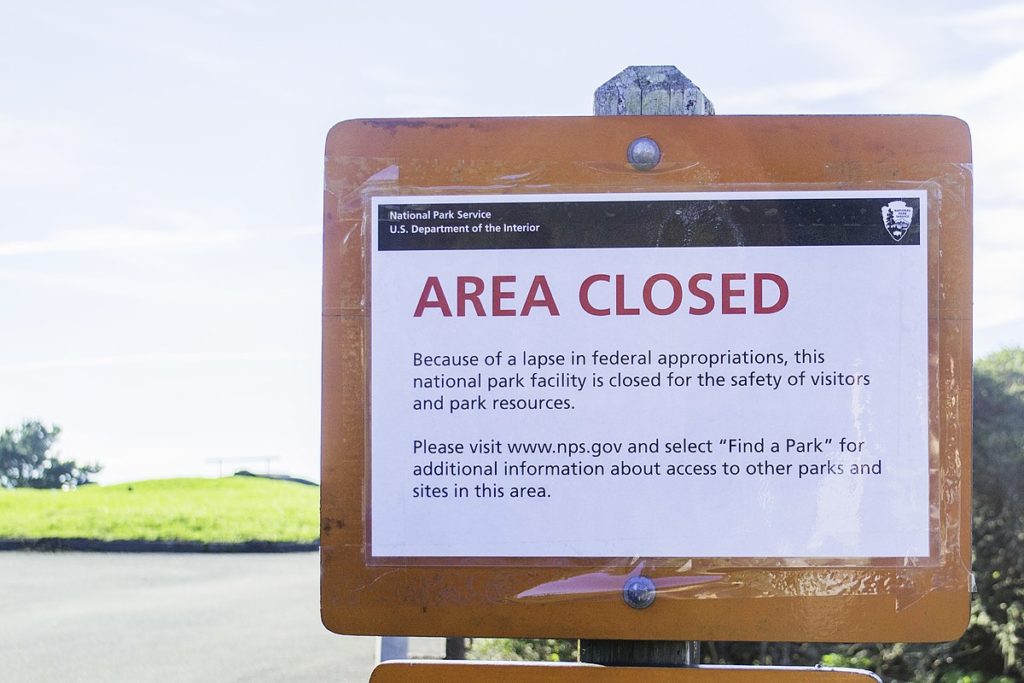 ---
In the new economic climate, even the most mission-driven of federal workers might be forgiven for abandoning the nation's parks, airways and regulatory agencies.
---
Co-published by Fast Company
W
hen the federal government shut down for 16 days in 2013,
corporate hiring guru
John Sullivan advised companies on how to raid federal government workplaces for talent.
A blog post he penned at the time caused some to charge him with being unpatriotic, he said recently, while others thanked him for the reminder that federal workers were ripe for the plucking.
This time around, the climate is even better for corporations looking to cull staff from a workforce that is already well-trained and also known for its loyalty, Sullivan tells Capital & Main by phone. He describes the current moment—with hundreds of thousands of federal employees forgoing paychecks and, in many cases, sitting at home — as tantamount to "a sale on Black Friday."
---
Congresswoman:  The shutdown could have a long-term impact on the federal government's ability to attract workers with IT skills.
---
"If you've been screaming for the last two years" about the skills-and-talent shortage, "this week there isn't one," says Sullivan, who heads the human resource management program at San Francisco State University's College of Business.
The partial shutdown, that began on December 22 when President Trump failed to secure funding from Congress for his border wall, has impacted employees at a host of federal agencies, including the departments of Agriculture, Commerce, Homeland Security, Housing and Urban Development, Interior, Justice, State, Transportation and Treasury and the NASA.
What makes this particular shutdown so suitable for raiding federal workplaces? It's not just that employee morale has taken a nosedive, thanks to a president who is at war with many of the agencies he oversees. Nor is it only the fact that Trump threatened to keep the government closed for as long as a year, a notion that "really scares people," says Sullivan.
---
With Amazon's opening new offices in the District of Columbia area, three out of four IT workers in DC say they would consider leaving their current jobs for the tech behemoth.
---
It's also the economic climate. Companies are growing. Unemployment is low. Remote work is increasingly an option. Technical advances have made looking for a job easier than it was in 2013. "You can say 'boo' to your phone and apply for a job," adds Sullivan, delivering his matchmaking pitch with such force that even the most mission-driven of federal workers might be forgiven for abandoning the nation's parks, airways and regulatory agencies.
Congresswoman Robin Kelly (D-IL), the ranking member of the House Subcommittee on Information Technology, worried, in a statement last week, that the shutdown would have a long-term impact on the federal government's ability to attract workers with IT skills. The federal government has generally struggled to attract young tech workers, and Amazon's new offices in the District of Columbia area has three out of four IT workers in DC saying they would consider leaving their current jobs for the tech behemoth.
T
ech workers — and upper-salaried talent — are not the only employees coveted by the private sector, says Sullivan. Forest Service employees. Coast Guard workers. Transportation and Safety Administration agents. Any unpaid workers could be lured away, especially in states like California and Texas, where economies are strong, he maintains. An employment agency for California's casinos recently put this shout out on Twitter: "Any
@
TSA
employees looking for new opportunities, PTGaming is hiring!" along with the popular hashtag, #shutdownstories.
The shutdown could also prompt federal employees to throw scruples to the wind and step into the infamous revolving door that leads workers from government jobs to the private sector and back again. When Sullivan was advising companies in 2013, he helped firms hire from agencies that regulated them.
"And by the way," asks Sullivan, persisting with his siren song, "if I was a regulator, [with] President Trump eliminating all those regulations, why am I needed? Why not go to the private sector?"
Sullivan, who says he is an underpaid government worker in his own right, is concerned about the public cost of his and others' efforts to lure away the federal government's top talent. The best employees will leave first, and "literally billions" in training dollars will be lost, he predicts.
But he puts the blame squarely on a public sector that undervalues its workers. Corporations that pilfer federal government workforce for talent offer a kind of public service and corrective by demonstrating the price that must be paid "for degrading public service and unnecessarily frustrating federal employees," he wrote in his 2013 post.
Ending the shutdown won't curtail the hiring opportunities for corporate recruiters, says Sullivan. "It's like divorce. Once you start thinking about [leaving], the odds [that it will happen] go up dramatically."
---
Copyright Capital & Main