EPA's Scrapping of Fuel Efficiency Standards Sets Up Fight With California
Based on EPA Administrator Scott Pruitt's public statements, clean-air advocates fear that federal fuel-economy standards for automobiles are likely to be lowered.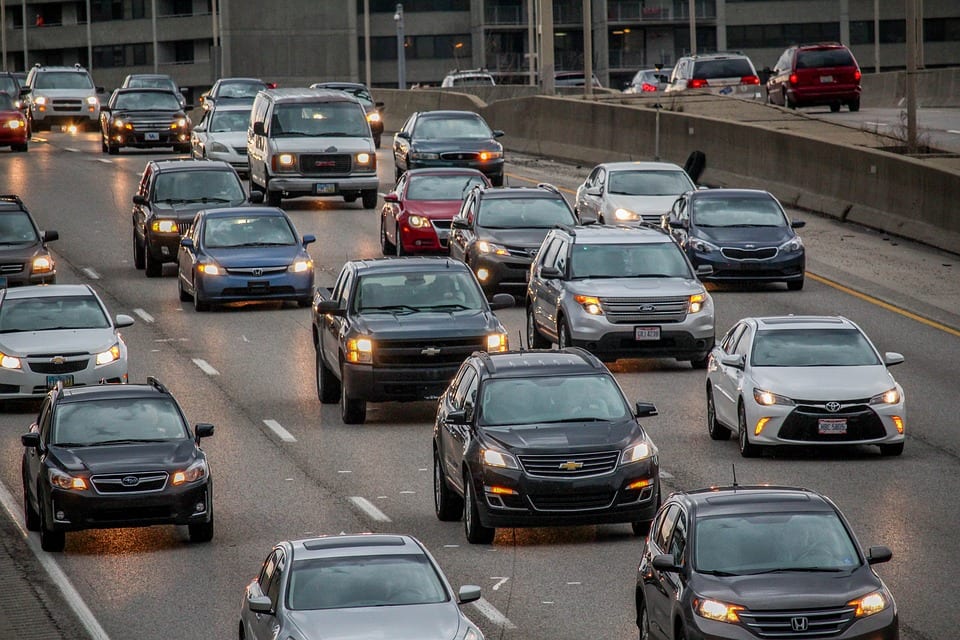 The Trump administration signaled Monday that it would lower vehicle fuel economy standards, a move that would undermine one of former President Barack Obama's major efforts to combat climate change by reducing greenhouse gas emissions.
The Environmental Protection Agency (EPA) said it would re-examine the Obama administration's Corporate Average Fuel Economy (CAFE) standard of achieving an average 54.5 miles per gallon for cars and light duty vehicles by 2025. That target was reached in a compromise between the Obama administration and the auto industry. Trump's EPA isn't calling for a specific new CAFE average, but based on EPA Administrator Scott Pruitt's public statements, the standards are likely to be lowered.
In 2009, via a special provision in the Clean Air Act, California was granted a waiver to enact tougher controls on greenhouse gas emissions. The EPA could be setting up a new battle between California and the federal government if the agency tries to revoke that waiver.
California's Air Resources Board (CARB) developed an Advanced Clean Cars program, including mandates to reduce greenhouse gases and smog-forming contaminants from vehicles. Cutting vehicle emissions is a key part of California's goal of slashing carbon emissions 40 percent below 1990 levels by 2030. Thirteen states and the District of Columbia also follow California's more stringent rules.
Pruitt had been a zealous defender of states' rights when he was Oklahoma's attorney general, but he may not be that staunch a supporter of those rights in California's actions to reduce greenhouse gas emissions. Although EPA's Monday decision did not mention California's waiver, Pruitt's public statements suggest that the EPA will make it harder for California to justify its own standards. On Monday Pruitt said, "Cooperative federalism doesn't mean that one state can dictate standards for the rest of the country." He also said he looks forward to "partnering with all states, including California, as we work to finalize that standard."
"Historically the EPA has said that California has compelling reasons, meaning it [has] worse air quality, for enacting stricter rules," said Sean Hecht, co-executive director of the Emmett Institute on Climate Change and the Environment at the University of California, Los Angeles Law School. "The federal government could put a higher burden on California to prove it deserves a waiver, or it could simply say, as the Bush administration did, that California doesn't deserve a waiver."
Governor Jerry Brown slammed the EPA's decision as a "cynical and meretricious abuse of power." California Attorney General Xavier Becerra has said he will sue the EPA over any attempt to weaken vehicle fuel efficiency standards.
Clean energy advocates say relaxing vehicle efficiency rules could put the U.S. at a competitive disadvantage worldwide. Developing more electric and hybrid vehicles is critical for companies to reach the corporate average fuel economy standard set during the Obama administration. Two automakers, Ford and Honda, have signaled that they're not on board with attempts to weaken standards. Volvo, for its part, has pledged to offer multiple electric vehicles in the 2020 model year. China is already claiming leadership in electric and hybrid vehicles.
"Possibly a transition to alternative fuel vehicles will happen without regulation, and there's already a movement in that direction," Hecht said. "But the most effective way to make change happen faster, whether it's by adding airbags or even seatbelts, is through regulation."
---
Copyright Capital & Main