Richard Riordan's Wrong Ideas Don't Deserve a Second Chance
Former L.A. Mayor Richard Riordan has been in the news lately, arguing that city leaders need to take drastic steps to make Los Angeles more business friendly and get the city functioning again. He has blamed public sector unions for every woe facing the region, including the current financial crisis and potholes on his street in Brentwood.
Mayor Riordan is not just crying in the wilderness. His threat to put a draconian pension-cutting initiative on the ballot played a major part in prompting the City Council last month to hastily adopt its own pension-cutting plan – a plan that almost certainly will be thrown out by the courts as a violation of existing collective bargaining agreements.
Riordan's resurrection as a major political force begs a fundamental question: How successful was he at bringing business and jobs to L.A. and overseeing scarce public resources when he was running the city?
Riordan was, in fact, one of our least effective mayors. During his two terms from 1993 to 2001, he created a mostly ineffectual economic development program that wasted millions of taxpayer dollars on the creation of low-wage jobs and little else. One of his biggest initiatives, the federally funded Community Development Bank, failed miserably. And he created a legacy of insider, backroom deals at the Los Angeles Community Redevelopment Agency, which contributed to the ultimate demise of that institution last year.
In 2000, a Ford Foundation-funded project released a report on the activities of Riordan's Business Team between 1995 and 1999 (full disclosure: LAANE participated in the study along with UCLA economists and graduate students). Interviews with a randomly sampled list of Business Team "clients" found that the Mayor's Business Team had grossly exaggerated its record of success, and that only 31 percent of the firms that the Business Team claimed to have helped had actually received any substantive assistance. In addition, researchers were not able to find a single firm that claimed that it would have made a different business location decision absent the taxpayer-funded assistance provided by the Business Team. Despite Riordan's outrage at the study's findings, his administration was never able to successfully contradict the results of this comprehensive review of its activities.
As for Riordan's record with the city's redevelopment agency, I saw firsthand when I was appointed to the CRA Board of Commissioners in 2002, the dangerous culture of secrecy and backroom deals that the Riordan administration had created. In project after project, key records were missing, major contracts were unsigned and "deals" had been negotiated in ways that clearly favored developer interests over the interests of the taxpayers funding the projects. While there were clearly well-meaning people who served in the Riordan administration and who worked hard to achieve results for the City's taxpayers, the culture of insider dealing and lack of standards and accountability seemed to come from Riordan himself.
Riordan and his defenders have pointed to several large-scale development projects greenlighted during his tenure—such as the Staples Center, LA Live, NoHo Commons and Hollywood and Highland – as evidence that the former mayor successfully used taxpayer resources to create jobs and economic development. However, those seminal projects – which included hundreds of millions of dollars of public subsidies – were turned into good taxpayer investments because of vigorous organizing by coalitions of community, labor and environmental organizations, and the active support of City Council members and responsible developers. Riordan was not helpful in ensuring that the huge public investment in those projects resulted in strong benefits to the communities around them.
Even worse, Riordan vigorously opposed several city laws designed to give workers and communities the benefit of city investment in economic development. This included a city Worker Retention Ordinance, enacted in 1995, the city's first Living Wage Ordinance, enacted in 1997 and amended in 1998, the City's Equal Benefits Ordinance, enacted in 1998, and the City's Responsible Contractor Ordinance, enacted in 2000. Mayor Riordan actively opposed all of these laws, vetoing the key ones like the Living Wage Ordinance and refusing to sign the others.
Richard Riordan got a lot of things wrong when he was mayor. Current elected officials should be wary about taking the former mayor's advice today.
Government Shutdown's Silver Lining: A Corporate Hiring Guru Speaks Out
Co-published by Fast Company
Ending the shutdown won't curtail the hiring opportunities for corporate recruiters, says one expert. It's like divorce: Once you start thinking about leaving, the odds that it will happen go up dramatically.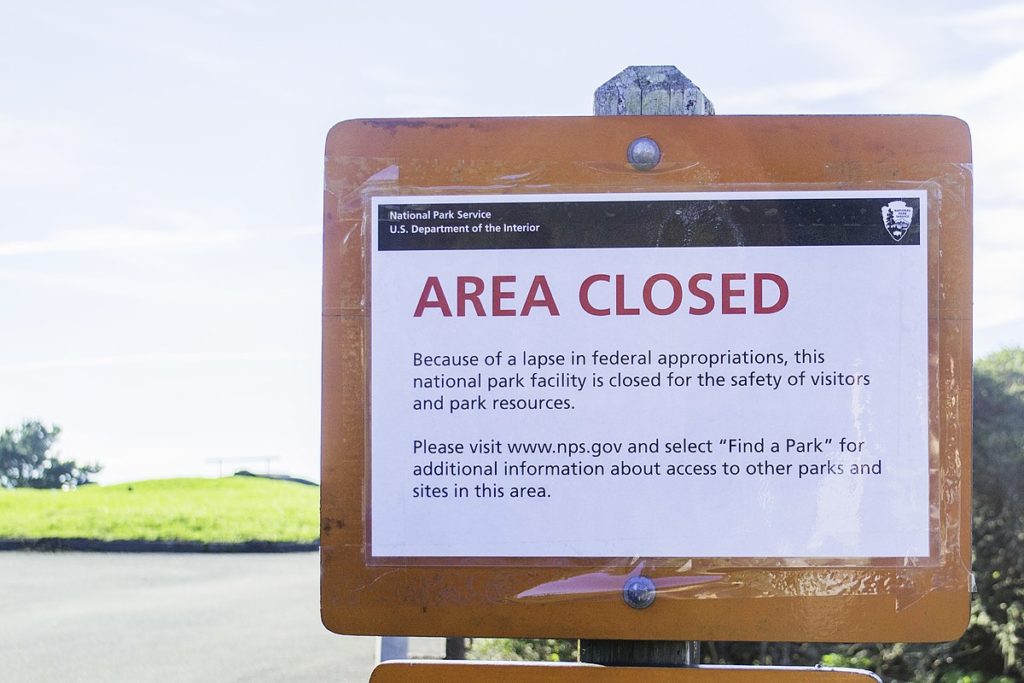 ---
In the new economic climate, even the most mission-driven of federal workers might be forgiven for abandoning the nation's parks, airways and regulatory agencies.
---
Co-published by Fast Company
When the federal government shut down for 16 days in 2013, corporate hiring guru John Sullivan advised companies on how to raid federal government workplaces for talent.
A blog post he penned at the time caused some to charge him with being unpatriotic, he said recently, while others thanked him for the reminder that federal workers were ripe for the plucking.
This time around, the climate is even better for corporations looking to cull staff from a workforce that is already well-trained and also known for its loyalty, Sullivan tells Capital & Main by phone. He describes the current moment—with hundreds of thousands of federal employees forgoing paychecks and, in many cases, sitting at home — as tantamount to "a sale on Black Friday."
---
Congresswoman:  The shutdown could have a long-term impact on the federal government's ability to attract workers with IT skills.
---
"If you've been screaming for the last two years" about the skills-and-talent shortage, "this week there isn't one," says Sullivan, who heads the human resource management program at San Francisco State University's College of Business.
The partial shutdown, that began on December 22 when President Trump failed to secure funding from Congress for his border wall, has impacted employees at a host of federal agencies, including the departments of Agriculture, Commerce, Homeland Security, Housing and Urban Development, Interior, Justice, State, Transportation and Treasury and the NASA.
What makes this particular shutdown so suitable for raiding federal workplaces? It's not just that employee morale has taken a nosedive, thanks to a president who is at war with many of the agencies he oversees. Nor is it only the fact that Trump threatened to keep the government closed for as long as a year, a notion that "really scares people," says Sullivan.
---
With Amazon's opening new offices in the District of Columbia area, three out of four IT workers in DC say they would consider leaving their current jobs for the tech behemoth.
---
It's also the economic climate. Companies are growing. Unemployment is low. Remote work is increasingly an option. Technical advances have made looking for a job easier than it was in 2013. "You can say 'boo' to your phone and apply for a job," adds Sullivan, delivering his matchmaking pitch with such force that even the most mission-driven of federal workers might be forgiven for abandoning the nation's parks, airways and regulatory agencies.
Congresswoman Robin Kelly (D-IL), the ranking member of the House Subcommittee on Information Technology, worried, in a statement last week, that the shutdown would have a long-term impact on the federal government's ability to attract workers with IT skills. The federal government has generally struggled to attract young tech workers, and Amazon's new offices in the District of Columbia area has three out of four IT workers in DC saying they would consider leaving their current jobs for the tech behemoth.
Tech workers — and upper-salaried talent — are not the only employees coveted by the private sector, says Sullivan. Forest Service employees. Coast Guard workers. Transportation and Safety Administration agents. Any unpaid workers could be lured away, especially in states like California and Texas, where economies are strong, he maintains. An employment agency for California's casinos recently put this shout out on Twitter: "Any @TSA employees looking for new opportunities, PTGaming is hiring!" along with the popular hashtag, #shutdownstories.
The shutdown could also prompt federal employees to throw scruples to the wind and step into the infamous revolving door that leads workers from government jobs to the private sector and back again. When Sullivan was advising companies in 2013, he helped firms hire from agencies that regulated them.
"And by the way," asks Sullivan, persisting with his siren song, "if I was a regulator, [with] President Trump eliminating all those regulations, why am I needed? Why not go to the private sector?"
Sullivan, who says he is an underpaid government worker in his own right, is concerned about the public cost of his and others' efforts to lure away the federal government's top talent. The best employees will leave first, and "literally billions" in training dollars will be lost, he predicts.
But he puts the blame squarely on a public sector that undervalues its workers. Corporations that pilfer federal government workforce for talent offer a kind of public service and corrective by demonstrating the price that must be paid "for degrading public service and unnecessarily frustrating federal employees," he wrote in his 2013 post.
Ending the shutdown won't curtail the hiring opportunities for corporate recruiters, says Sullivan. "It's like divorce. Once you start thinking about [leaving], the odds [that it will happen] go up dramatically."
---
Copyright Capital & Main