Residents and Lawmakers Fight Aliso Canyon Reopening
As California regulators decide whether to reopen the Aliso Canyon natural gas storage facility, the site of the largest human-caused release of greenhouse gasses in U.S. history, residents and activists vow to redouble their fight against its reopening.

One-year anniversary protest of Aliso Canyon gas blowout. (Photo: Hannah Benet/ Hannah Benet Photography)
---
Copyright Capital & Main
As California regulators decide whether to reopen the Aliso Canyon natural gas storage facility, the site of the largest human-caused release of greenhouse gasses in U.S. history, residents and activists – often one and the same – vow to redouble their fight against its reopening.
The battle pits residents of Porter Ranch, Chatsworth, Granada Hills and other regions of Los Angeles County's western San Fernando Valley – along with school districts, fire departments, and local and state lawmakers – against Aliso Canyon's owner, Southern California Gas Company, and its parent, San Diego-based Sempra Energy.
SoCalGas says the infrastructure enhancements it completed should allow the 3,600-acre gas field beneath the hills north of Porter Ranch, idled since the October 2015 blowout, to go back online as soon as possible.
Some residents are dismayed by what they characterize as a rush to reopen, and that it's hard to trust a company that was found to have removed a safety valve without informing regulators — a valve that could have prevented the blowout. They also point to blunders in cleanup efforts and what they characterize as inaccurate safety assurances.
Former Chatsworth resident Andrew Krowne, a staff accountant by profession who says he's added "unpaid environmental activist" to his resume, told Capital & Main that the company's history of negligence has rendered it untrustworthy.
"This entire experience has shown [SoCalGas'] complete disregard for people and sheer incompetence in handling every aspect of this disaster," he said.
Krowne said his family, which relocated for six months on its own dime, is still having health problems, though not as severe as during the initial gas leak.

Health Problems, But No Health Study
In the wake of the 2015 blowout, there were numerous complaints of health issues both mild and serious, from residents living miles from the disabled Aliso Canyon facility.
What's fueling residents' efforts to shut down Aliso for good is fear that they are still at risk of long-term health problems. And some say mysterious respiratory illnesses they experienced before the blowout suggest the facility had been leaking something toxic long before October 2015.
Last February, a local physician, Dr. Jeffrey Nordella, spoke out against reopening the facility, referring to it as "an act of negligence." Nordella pointed to testimony of residents who said they have severe headaches, dizziness, nosebleeds, rashes, respiratory irritations and a variety of other ailments.
Granada Hills resident Jane Fowler relocated for seven months after the blowout, telling Capital & Main that she and her husband are still getting sick. "My husband developed extreme anemia, and the doctors couldn't figure out why. I asked the doctor to find if anyone else was suffering from anemia, and he said many were."
Lori Aivazian, who speaks about ongoing and serious health problems from the blowout, didn't even know about the gas storage field when she and her husband bought a home in Porter Ranch in 2000.
"Even since the blowout there have been three fires and numerous leaks, and we're afraid of what could come next," she said, pointing to occasional failures at the facility, sometimes due to other companies operating at the field. "A gas storage field has no business being under a residential neighborhood."
Last week residents' claims of illness got celebrity backup as Cedric the Entertainer sued SoCalGas over illnesses he claimed his family continues to suffer from the gas leak.
But all of the recurring health problems – many documented by the L.A. County Board of Health — remain anecdotal until a comprehensive health study is completed.
In February, SoCalGas agreed to pay $8.5 million to settle a lawsuit with the Air Quality Management District (AQMD) over the blowout, an amount that includes $1 million to fund a three-part health study of the communities impacted by the leak. Many residents say that's inadequate for conducting serious epidemiological studies of the blowout's health effects.

Residents: No Analysis, No Reopening
Residents and their lawmaker allies say a true autopsy about the disaster, which spewed natural gas for four months and which displaced thousands of residents and two Los Angeles public schools, has barely begun.
Senate Bill 57, co-authored by state Senator Henry Stern  (D-Canoga Park), requires the California Public Utilities Commission and the Department of Oil, Gas and Geothermal Resources (DOGGR) to make lifting Aliso Canyon's moratorium on natural gas injections conditional on completion of a "root cause analysis" (RCA) of the source of the 2015 blowout. In a February letter to Stern, U.S. Senator Dianne Feinstein (D-CA) announced her support for the bill.
SoCalGas has been opposed to the RCA, which would take at least six months to complete. In an email, company spokesperson Fiorella Canedo said SB 57 was "unnecessary because the results of the root cause analysis are independent from the safety of the facility."
"Extensive testing and comprehensive safety enhancements at Aliso Canyon that meet or exceed established legal and regulatory requirements to begin full operations have been verified as complete by DOGGR and California Public Utilities Commission (CPUC)," she continued.
Public Utilities Commission meeting, Woodland Hills. (Photo: Larry Buhl)
Many residents aren't buying it. A February meeting attended by hundreds at the Woodland Hills Hilton was disrupted as Matt Pakucko, the head of the community group Save Porter Ranch, said his organization was disrupting the state officials' "dog-and-pony show." DOGGR officials had planned to present their safety review findings at the meeting.
"If you cannot state with a root cause analysis what caused the blowout then you cannot state that the facility is safe," Pakucko said through a bullhorn as stony-faced state officials looked on.
In late May SB 57 was tabled when four Democratic senators abstained from voting on it, despite intense lobbying from Save Porter Ranch members who traveled to Sacramento and met with lawmakers several times. (The Senate can still vote on the measure again this summer.)
Even if SB 57 passes and a root cause analysis is completed, SoCalGas still faces a legal challenge to reopening the storage facility.
Earlier this year the Los Angeles County Board of Supervisors filed suit to keep Aliso Canyon closed until the completion of the RCA, as well as a comprehensive environmental review that would explore alternatives to the facility. The lawsuit also demands a comprehensive emergency response report for future blowouts at Aliso, as well as a seismic report. The Santa Susana fault line runs directly under Aliso Canyon.

Activists Decry "Blackout Blackmail"
SoCalGas has consistently maintained that the Aliso Canyon storage field is critical to providing energy to more than five million residential customers and dozens of power plants in the L.A. basin. And the company has continually predicted that without Aliso Canyon operating at full capacity, the region would be in danger of rolling blackouts. Residents call that threat "blackout blackmail," noting that no blackout has occurred since the facility has been idled.
In an email, company spokesperson Canedo claimed that California was lucky to have had a mild summer and winter last year, "and even with favorable weather, natural gas storage was needed on several occasions to help avoid energy shortages."
Those occasions were January 24 and 25, when state oil and gas regulators allowed the utility to withdraw gas from Aliso during the moratorium to meet an increasing "hourly demand" during a cold snap.
But advocacy groups call that two-day withdrawal a fake crisis. In January, Food and Water Watch, and Consumer Watchdog, both petitioned California Attorney General Xavier Becerra to investigate a possible manipulation of gas supply to influence regulators.
San Diego engineer Bill Powers, who has testified as an expert before state regulators that SoCalGas is trying to manufacture a shortage in order to justify use of Aliso Canyon, has written that Aliso would not be needed if SoCalGas conducted daily balancing of supply and demand.
"SoCalGas allowed the supply-demand balance to drift substantially before and during each of three cold spells in the winter of 2016-2017, by as much as 30 percent," Powers wrote, criticizing the Aliso Canyon Summer 2017 Risk Assessment, which was prepared by the CPUC to determine how to prevent blackouts.
"If they see a cold snap or heat wave coming, they can easily tell generators in other locations to bring gas to the L.A. basin," Powers told Capital & Main. But instead they let the balance get out of whack, let the system drift and have an excuse to draw gas out of Aliso Canyon."
Powers added that SoCalGas is eager to reopen Aliso so it won't lose its capital investments in infrastructure upgrades, as well as the money it gets from being a natural gas "broker."
"Aliso Canyon is a cash cow. SoCalGas lets big customers park gas there, and rate payers are paying for them to do that." Powers added that he estimated rate payers could save $70 million a year if Aliso closes, through suspension of work on upgrading existing wells, ending new drilling at the facility, and on not having to pay for the company's new Turbine Upgrade Project that's nearing completion.

Next Steps
Regulators from DOGGR could give the green (or red) light on reopening Aliso Canyon at any time. Governor Jerry Brown has the ability to overrule their decision, but he hasn't said which way he's leaning. Several activists and residents told Capital & Main they're concerned that Brown's familial ties with Sempra could cloud his judgment.
That's why those intent on seeing Aliso Canyon shuttered permanently are not waiting for regulators and the governor to decide its fate. They've spent 20 months calling, emailing, facebooking, lobbying, analyzing engineering reports and rallying outside lawmakers' offices. They even installed their own neighborhood methane monitoring system, out of distrust of SoCalGas' Fence Line System.
"We saw that by letting others do the job, we get screwed," Andrew Krowne said. "The governing board of AQMD settled for a pittance to do a so-called health study. So we're working every avenue possible to get rid of this facility."
---
Copyright Capital & Main

Diablo in the Details: Who Will Shoulder the Costs of a Nuclear Power Plant Shutdown?
Built atop an earthquake fault on an idyllic California sea cliff, the Diablo Canyon nuclear plant has hardly gone a day in its history without stirring controversy.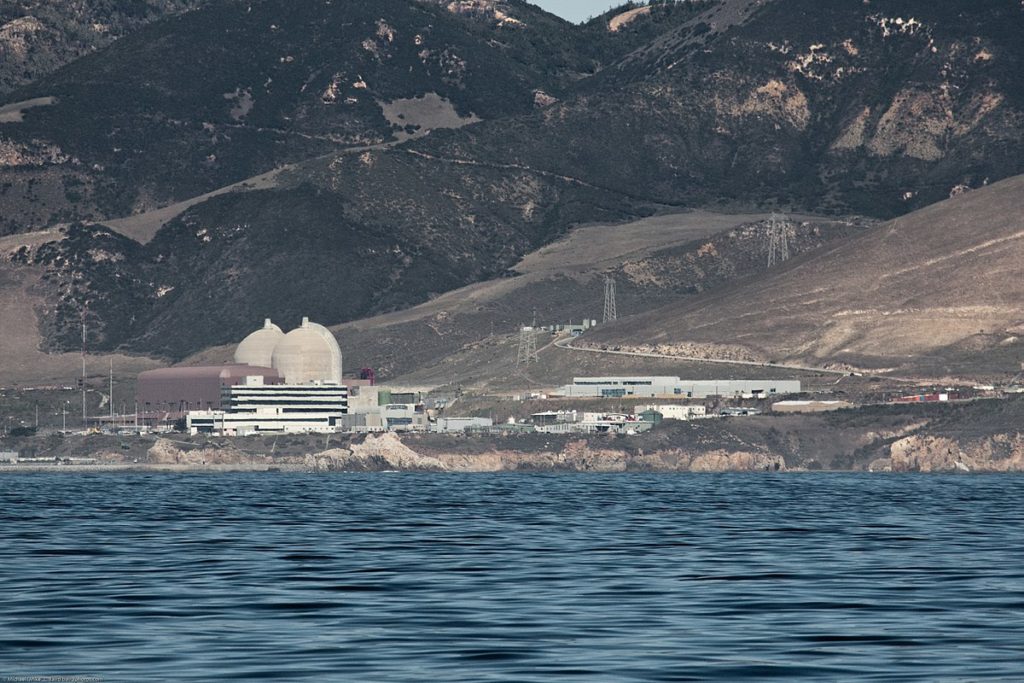 The agreement was lauded as historic. Environmental groups, labor and the state's largest electrical utility had come together in the summer of 2016 and crafted a joint proposal to shutter California's last nuclear power plant. For the enviros, who had opposed the plant since the San Francisco-based utility Pacific Gas & Electric first proposed it more than a half century ago, there would be the promise of clean energy to replace the plant's annual 18,000 gigawatt-hours of electricity, supplying three million homes — 20 percent of PG&E's service area — with energy free of greenhouse gases. For labor, represented by the International Brotherhood of Electrical Workers Local 1245, there would be ample funds to retain skilled workers, and retrain the ones losing their jobs.
There was even $85 million in "community impact mitigation" funds for the local community to offset lost property taxes and other costs to the local economy.
With this agreement the utility would finally secure the California Public Utilities Commission's approval to unplug and dismantle Diablo Canyon's two units when their federal licenses expire in 2024 and 2025.
The approval to unplug, at least, was granted. An administrative law judge with the utilities commission responded to the joint proposal with a proposed decision, authorizing the utility to take the Diablo Canyon facility off the grid six years from now. But the revised proposal denied PG&E the $1.76 billion it had requested for the suite of benefits in the joint proposal. Instead, it authorized the utility to recover from its customers exactly $241.2 million for costs associated with the plant's retirement. It shifted the responsibility for community impacts to the legislature, and punted the issue of replacement power to the utility. And it cut what was a proposed $363.4 million to retain and retrain workers by more than a third.
On January 11, the commissioners adopted a final decision that made only modest changes to the proposed decision as written by the administrative law judge.
Peter Miller, western energy project director with the Natural Resources Defense Council, says his organization was disappointed with the cuts. "We'd struck a great deal with the labor union on Diablo Canyon," he says. Retiring a nuclear plant is, in terms of economic consequences, the same as powering down a coal plant. Avila Beach, where the plant sits, is a company town, organized around a "big, old power plant that doesn't fit the modern grid," Miller says. "Instead of just turning the key and abandoning the plant, the town and the workers, we wanted to find a more collaborative way to retire the plant and jumpstart the replacement process."
The joint proposal had also been crafted to avoid what happened at the San Onofre plant in 2013, when cracks in a new steam generator's tubing caused the plant to shut down suddenly and permanently. All but 400 of the plant's 2,200 or so workers lost their jobs, and Southern California Edison, the plant's major owner, replaced much of the nuclear plant's emissions-free generation with polluting natural gas.
On March 16, State Sen. Bill Monning (D-Carmel) and Assemblymember Jordan Cunningham (R-San Luis Obispo) announced SB 1090, a bill that would require the commission to restore certain elements of the joint proposal, including the full funding for workers. The law also stipulates that clean energy must replace what the nuclear plant produced. Monning's bill will also allow PG&E to bill customers for the proposal's original $85 million to soften the blow to the community when the plant shuts down.
"San Luis Obispo County agreed to house the Diablo Canyon Nuclear Power Plant, which provides power to more than three million people and benefits Californians despite the negative repercussions," Monning said in a statement. "The County and its residents deserve to be compensated for the impacts they will incur when the plant shuts down."
But do they? Matthew Freedman, a staff attorney with The Utility Reform Network (TURN), warns that it's not PG&E shareholders paying the costs of the plant's retirement. The utility will recover the costs in customers' bills. He worries that what he calls Monning's "end run" around the utilities commission's decision could set an expensive precedent for any community with a power plant nearing the end of its natural life.
"We're sensitive to the fact that communities have been reliant on Diablo Canyon for employment and revenue," he says. But there was never any expectation that the plant was going to operate beyond the end of its current license. The costs of an aging nuclear plant, combined with competition from natural gas, rooftop solar and rapid gains in energy efficiency, mean that the electricity once touted as "too cheap to meter" will soon be too costly to produce. "That's been known for decades," Freedman says.
If SB 1090 passes, "it will embolden every community where a power plant is closing to have their representative run a bill in the legislature to get a chunk of money on everyone else's dime," Freedman says. He notes that the Orange County communities around San Onofre didn't get a payout when that plant shutdown. "Perhaps," Freedman says, "this will give them ideas."
Built near an earthquake fault on an idyllic California sea cliff, the Diablo Canyon nuclear plant has hardly gone a day in its history without stirring controversy. Pacific Gas & Electric announced plans to build it in 1963, but more than 20 years passed before it went into service, thanks in part to organized opposition to the plant during a time when people in the U.S. had ecology on the brain. Mothers for Peace, founded in 1969 to protest U.S. involvement in the Vietnam War, shifted its energies in 1973 full time to stopping the construction of Diablo Canyon; a group called the Abalone Alliance formed in 1977 specifically to oppose the plant. Their members pored over legal and technical documents, dragged PG&E through lawsuits, and when that didn't work, chained themselves to fences to stop machinery. Jackson Browne was arrested for his part in the protests in 1981; Jerry Brown, California's governor then as now, vowed to do everything in his power to shut the project down.
Plant opponents were not without cause. In 1971, oil company surveyors had discovered an offshore fault sufficiently long to produce a 7.5 magnitude earthquake less than three-and-a-half miles from the site of the two reactors under construction. As Diablo Canyon had only been designed to withstand a magnitude 6.75 quake, PG&E was forced to redesign the plant to a higher seismic standard. As late as 1981, under pressure from activists, the Nuclear Regulatory Commission was suspending PG&E's license to test and operate the plant until it could pass several seismic tests. The delays were expensive. When Diablo Canyon's first reactor finally went online in 1985, PG&E customers were on the hook for $5.8 billion in construction costs, roughly $5.2 billion more than the original 1968 estimate.
Pacific Gas & Electric has been recovering those costs, along with any other capital expenditures, via its customers' bills since the start of the plant's life. Matthew Freedman doesn't think the utility should be able to tack more on at the end. "PG&E loves to provide money collected from ratepayers and act like they're engaging in a charitable endeavor like a good corporate citizen," he says. "But there's nothing in [Monning and Cunningham's bill] that assigns any responsibility to the utility."
With or without support for workers and local residents, however, no new fuel rods will be loaded into Diablo Canyon's reactors after 2025. The steam generators will power down, and electricity production will cease. The plant will stand for a time, as San Onofre does, a relic of a bygone era, as workers begin the multi-billion-dollar process of relocating spent fuel from pools to heavy steel casks, decontaminating the plant's radioactive innards and removing its crapped-out equipment. And for the first time since 1957, when the ill-fated Santa Susana Sodium Reactor began operations near Moorpark, California, California's grid will be free of nuclear power.
---
Copyright Capital & Main