Porter Ranch: Nosebleeds and Dead Hummingbirds
Four years ago, Robin Kutchai lost her husband to cancer. "We got the diagnosis that his body was full of tumors two weeks before he died," she said, perched at the bar of the Woodland Hills Hilton, where she's temporarily holed up. They had been married 10 weeks after they'd met, 35 years ago. Telling the story, her large, neatly made-up eyes welled with tears.
After her husband's death, Kutchai sold their Simi Valley house and bought a townhouse in Porter Ranch, where she found a sense of belonging to help her through her grief. "It was always such a wonderful area," she said. "It was a place where I felt safe being alone."
That all changed dramatically this past autumn, when the air in the far northwestern San Fernando Valley community became saturated with the rotten-egg smell associated with natural gas — a consequence of a chemical added to the odorless gas to make it detectable. Kutchai, who claims she had never had a headache in her life, began feeling lightheaded and exhausted, racked with frequent migraines. She moved out December 2, first into the Woodland Hills Marriott, then, after some confusion, into the Hilton, joining the broad Porter Ranch diaspora scattered across Los Angeles.
"Every day I wake up and I just want to go home," she said. "But home isn't there right now. Home is poisoned." She considers it a trauma more acute than what she went through with her husband.
"With my husband, at least there were direct answers. There was certainty. Here, there are no direct answers. You ask a question, you might get an answer close to the truth. But you might not. "
It was on October 23 that officials with Southern California Gas Company admitted that methane gas had begun leaking uncontrollably from SS-25, one of 115 wells that reach 9,000-feet below to draw gas out of storage in an old Aliso Canyon oil field, just above where Porter Ranch sits in the Santa Susana Mountains. Since then, the tangle of conflicting information from experts, public agencies and politicians has left Kutchai and her neighbors wondering whether anyone in charge of the situation even knows what the word truth means.
Some officials with certain agencies reassure them that the air is just stinky, not unsafe to breathe, despite the prevalence of nosebleeds and crushing fatigue; SoCalGas issues timelines for sealing up the leaky well that never seem to stick; politicians float remedies that don't succeed. One agency recommends one fix; another steps in and blocks it.
Even this past Saturday, when the Hearing Board that governs the South Coast Air Quality Management District (SCAQMD) issued a ruling to at long last put some teeth into a solution, no one seemed sure exactly what had happened. The board members, convening in a ballroom at the Hilton, ordered the eventual sealing up of SS-25, as well as some independent health studies and air quality monitoring. They insisted their body lacked the authority to order the draining of Aliso Canyon and retire all its wells; the California Public Utilities Commission, concerned about local supplies, has ordered SoCalGas to retain 15 billion cubic feet of natural gas in the facility. But a shutdown is the only remedy that will satisfy residents, and they insist the air board could do it.
"Look," complained a woman outside the hearing room, angrily waving a copy of the hearing board's ruling, "it says right here on page six that they do have the authority," and she read a passage out loud that contains the words "cease and desist from operating the Facility" next to the phrase, "or in the alternative comply with the following conditions."
(Late Tuesday, SCAQMD filed a lawsuit against SoCalGas over the gas leak.)
Chatsworth resident Gurbux Singh, who lives six miles to the southwest of the leaking well, joins Porter Ranch residents in wondering why there are any alternatives offered at all. Singh has long been in the habit of feeding the hummingbirds that visit his backyard, but he's lately been finding the birds' tiny iridescent bodies dead on the ground. "This is not something that has ever happened before," he told Capital & Main. He's also been to the doctor for shortness of breath and has been told that his blood is low in oxygen. "So I don't understand how they can tell us that this air is safe to breathe. I don't think they even know."
This confusion, more than anything else, might explain why people like Kutchai feel more wrecked by the Porter Ranch situation than they do by the final loss of death. It's also part of the reason "human-induced disasters," like Porter Ranch — like the crisis in Flint, Michigan, where taps ran toxic with lead-poisoned water — can be harder to deal with than hurricanes or earthquakes, even though natural disasters almost always have higher death tolls.
"We trust in the sense of safety and normalcy instilled in us by respectable institutions," says Krys Kaniasty, a psychology professor at the Indiana University of Pennsylvania who specializes in disaster response and recovery. "We take it for granted that because we live in this part of the world, in this society, in this particular time, the water you drink is not going to cause brain damage in your children, that the air you breathe is not filled with toxic chemicals."
We don't think about it very much, "because if you did, it could drive you crazy," Kaniasty says. "I mean, what is more horrid than the conviction that the next breath one takes will end your life instead of sustaining it?" But the people of Porter Ranch now have to think about the agencies they depend on for their biological survival in a way they never did before. And they don't know when it's going to end.
Which is another reason that human-induced disasters are so hard to cope with: They lack clearly defined narratives. "Natural disasters have a clear low point," Kaniasty says, "which is the end of the destructive powers of natural forces. There's the knowledge in the community that the worst is over. From that point, there is relief and recovery; everything goes up."
By contrast, a crisis like the Porter Ranch gas leak "is a fuzzy, secretive, convoluted and extended drama." Technological disasters evolve slowly, and the nature of their impact isn't immediately perceptible. Kaniasty prefers the words catastrophe to describe them, a word that comes from the Greek, meaning "overturning," or "ruin." Catastrophes "violate all the rules of the plot," Kaniasty says. "They are like avant-garde movies — there's a beginning and a middle and an end, but not necessarily in that order." It was in part for that reason that one resident of East Swallow, Colorado, poisoned by a gas spill in 1994, told sociologist Kai Erikson that the community would have preferred a tornado or an earthquake. At least then, "we would know where we stand and we could go ahead and get on with life."
*   *   *
The state air board still insists that the actual methane from the leak has no health consequences, long-term or otherwise — methane is only dangerous when it displaces oxygen in your personal airspace, such as in a closed-up room. The chemicals used to scent methane, classified as mercaptans, might be responsible for sickening residents, but no one knows that for sure, either: Conclusive studies of the impact of mercaptans' effect on human health have never been done. The culprit might also be benzene, a known carcinogen present in natural gas, which the SCAQMD says, on average, exists in lower amounts in the air around Porter Ranch than in other parts of the Los Angeles Basin. But spikes in benzene concentrations around the Aliso Canyon facility have been measured, too, along with other chemicals that may or may not cause cancer, or may have other health consequences five, 10 or 20 years from now.
When and if those long-term health effects emerge in Porter Ranch residents, it will be another hurdle to link them back to this winter of bad air content. Environmental epidemiology, as the scientist and author Devra Davis has observed, is a blunt instrument, and invested industries have had far too much influence in fashioning it. Kaniasty, as a psychologist, can't guess at what the health consequences of the leak might be, "but I can tell you that this sense of uncertainty isn't helping." Stress is a known carcinogen, too. "People might suffer later health problems in part because of the psychological trauma they're experiencing in this moment."
That said, many a psychological study of communities in the wake of disasters has proven that humans are resilient creatures — especially if they hang together. That last part might be tough: While natural disasters almost always give rise to a sense of community, technological catastrophes sometimes rip communities apart, especially if people have been displaced the way thousands of Porter Ranch residents have. But it's the best shot they have at recovering their damaged sense of identities and place. "If you hold your community together, and develop a strong consensus about what needs to be done, you can derive a sense of strength and resilience from it," Kaniasty says. "Community has healing powers."

Did Disneyland Try to Sink a Bill Protecting Workers from Lead Poisoning? 
Why would Disneyland, which hosts thousands of kids every day, be part of an effort to defeat a bill that simply requires reporting of blood-lead levels high enough to produce heart disease and serious brain disorders?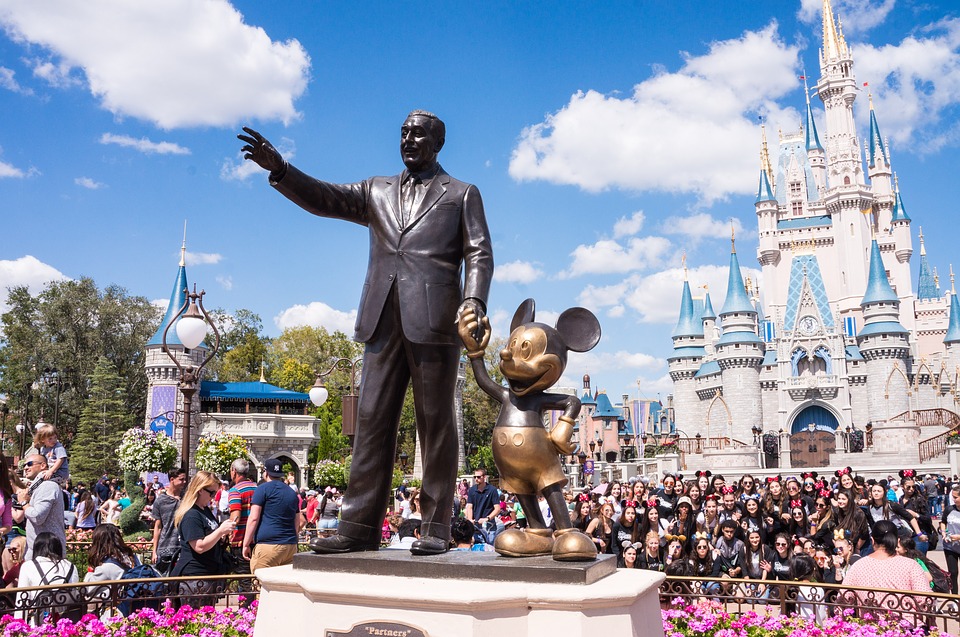 When Assemblyperson Ash Kalra (D-San Jose) learned about Capital & Main and USC's Center for Health Journalism investigation into how hundreds of workers at the former Exide Battery Recycling Plant near downtown Los Angeles became victims of lead poisoning, he created a modest bill to try and ensure it wouldn't happen again.
Among our report's revelations was the fact that the California Department of Public Health was aware of thousands of troubling blood tests revealing high levels of lead, but failed to tell the Division of Occupational Safety and Health (Cal/OSHA) about the problem.
Kalra's bill, Assembly Bill 2963, requires that the Department of Health inform Cal/OSHA when workers have seriously elevated blood levels and Cal/OSHA performs inspections.
The bill has had clear sailing until now, easily passing in the Assembly Labor Committee in March and winning unanimous approval from Democrats on the Appropriations Committee last week. But as the worker-protection measure headed to a crucial floor vote this week, a coalition of industry groups, one of which includes the iconic Disneyland Resort, worked the halls of the Capitol to kill the bill. The lobbying effort nearly prevailed: AB 2963 passed by a single vote Wednesday evening and now faces what is certain to be a battle in the California state Senate.
So why would Disneyland, which hosts thousands of kids every day, be part of an effort to defeat a bill that simply requires reporting of blood-lead levels high enough to produce heart disease and serious brain disorders? A May 29 letter endorsed by 15 industry groups, including the Battery Council International, the California Chamber of Commerce and the California Hotel and Lodging Association (which includes a Disneyland Resort vice president on its board) argues that California's current system to protect employees, depending largely on voluntary compliance, is working just fine.
The letter states: "Perversely, AB 2963 would transform this existing well-functioning public health program into an enforcement program that creates an allegation of a serious violation where none exists in Cal/OSHA law and the workplace may not even be the source of exposure."
The bill will be costly, the opposition letter also says, with an estimated price tag of $267,000 to implement and requiring Cal/OSHA to hire one or two additional inspectors.
"That's a small price to pay" said Bill Allayaud, California Director of Government Affairs for the Environmental Working Group, which is trying to keep moderate Democrats from being swayed by the industry lobby.
"The California Chamber of Commerce and their allies are misrepresenting what the bill does and convincing industries like the hotel industry to lend their name to the fight, even though this bill would have zero impact on hotels," Allayaud said. "The law focuses on workplaces where lead is in heavy use, like firing ranges and battery recycling facilities where workers are actually being impacted by a dangerous neurotoxin.  Besides, I can't imagine [that] parents who visit a resort like Disneyland would want their kids anywhere near lead if found at the levels that would have employees testing at the alarm bell level. Who wouldn't want an OSHA inspection in that case?"
Suzi Brown, vice president of communications at Disneyland Resorts, said that the "California Lodging Association is just one organization that we are involved with. As you can imagine we are involved with many trade organizations." Brown said that Disney vice president Elliot Mills, who sits on the association's board, was not present for the vote to oppose AB 2963. "To somehow link Disney to this in a specific way is not accurate," she added. "And to somehow position this that we are not concerned about worker safety is flawed as well."
At the March California State Assembly Labor and Employment Committee hearing, Kalra introduced his bill by reading a letter from former Exide lead smelter Alvin Richardson (who struggles with lead poisoning symptoms we documented in our investigation) and his wife, LaShawn. "We read a recent investigative story, and it was very hurtful to learn that Cal/OSHA excused the high lead levels that Alvin and the other Exide workers were constantly exposed to," the letter said. "People shouldn't be treated like they are disposable. That's not what America or California is supposed to be about."
Assemblymember Reggie Jones-Sawyer (D-Los Angeles) was moved to vote yes. "My district's right next to the Exide plant, and it's had an impact on my community and my residents," he said. "And if this is something that could have prevented what happened at Exide, we should have been doing this a while ago."
AB 2963 needed Jones-Sawyer's vote again on Wednesday to barely pass it out of the Assembly. Whether the bill makes it to Governor Jerry Brown's desk is dependent on how well the arguments of the California Chamber of Commerce and other industry voices opposing the bill go over in the Senate.
---
Copyright Capital & Main