Remote Control: How Big Media Uses Shell Outfits to Expand
Faye Steuer is a former psychology professor living near Charleston, South Carolina, who spent much of her career researching how violence on television affects children. Over the years, Steuer learned about the inner workings of the media business and stumbled upon what she believes to be an even bigger problem.
"As I did that, I became more and more aware of how the consolidation of media ownership was really having an impact on democracy, and that worried me even more than the impact of [TV] violence on children," Steuer tells Truthout.
A historic wave of corporate media consolidation is changing the landscape of America's most utilized news source – local TV news. Media reformers say the consolidation diminishes the public's access to information and, in turn, harms our democracy.
In the first eight months of 2013, 211 full-power broadcast stations changed hands, the highest number in a decade, according to a recent report by media watchdog group Free Press.
Click here to view a map of TV station consolidation across the country.
The companies driving the wave, such as Sinclair Broadcast Group, are not the household names of past consolidation waves, but they eagerly exploit regulatory loopholes and gain control much of what viewers see and hear on local news programs in small and medium-size local markets across the nation. As a result, media reformers say, newsrooms often are gutted to maximize profits, resulting in fewer journalists on the streets. In some cases, viewers end up watching duplicate news on different stations.
Consolidation Shell Game
In Steuer's home broadcast market of Charleston, Raycom Media owns the CBS affiliate station and produces news for the Fox affiliate. Steuer says viewers can watch the same news and even the same anchors on two stations.
The Cunningham Broadcast Corporation, a shell company used by Sinclair Broadcasting group to skirt Federal Communications Commission (FCC) rules and gobble up local stations across the country, owns the Fox affiliate in Charleston that gets its news content from Raycom. Cunningham is headquartered in Sinclair's flagship station studios in Baltimore, according to Free Press.
Under Securities and Exchange Commission rules, the two companies, along with Sinclair's other shell companies, are considered the same because Sinclair "has the power to direct activities" that would most significantly impact the shell company's economic performance.
The FCC, however, does not see it that way.
Under FCC ownership rules, one company cannot own more than one TV station in a market with fewer than eight independent owners, and one party cannot own more than two of the top four major stations in a single market. To bypass these rules, companies such as Sinclair and Raycom set up shell companies to buy licenses while remaining under economic and editorial control of the parent company. The companies also use "local marketing agreements" to sell stations content produced in other newsrooms, allowing stations to gut newsrooms to maximize profits.
The media companies call such deals "outsourcing agreements" and "shared services agreements," but media reform activists simply refer to the collective process as "covert consolidation." Derek Turner, an analyst with Free Press, places much of the blame on the FCC, which has signaled to companies such as Sinclair that regulators would turn a blind eye to covert consolidation when it ignored key cases in the past.
"FCC has bought into this fiction, and that's why you see the current wave of consolidation," Turner says.
Sinclair is ranked at the top of what Free Press calls the "Big 20" list of TV station operators in the country, with 161 stations under its control and another deal in the works. In 2012, Sinclair raked in $1.5 billion of local advertising revenue. Sinclair did not respond to a request for comment from Truthout.
Raycom ranks fourth in the Big 20 with 56 stations under its control. In 2012, the company earned $683 million of local advertising revenue.
What Does Citizens United Have to Do With Media Consolidation?
Turner says FCC inaction is not the only factor driving the current media consolidation wave. The vicious attack ads that marred the 2012 elections pumped cash into the pockets of local TV station owners across the country, and Wall Street investors have taken notice.
The Supreme Court's 2010 ruling in Citizens United vs. Federal Elections Commission allowed outside spending groups such as Super PACs to raise and spend unlimited sums on political ads on TV. Ad sales are just starting to recover from the economic meltdown, so much of the funding for covert consolidation comes from records profits raked in by broadcasters during the 2012 election season.
Last year, local TV stations raked in nearly $3 billion of revenue from political ads, nearly doubling the total in 2008 and making 2012 the most lucrative year for political advertisements in history, according to Free Press data. From 1980 until 2000, local broadcasters brought in one percent to two percent of their revenue from political advertisements, but that number spiked to 10 percent in 2010 and 13 percent in 2012.
In addition to political ads, broadcasters are now boosting profit margins by charging cable and satellite companies "retransmission fees" to carry their channels. Broadcasters brought in $2.4 billion from the fees in 2012.
Turner says big broadcasting companies are not using these revenue increases to invest in newsrooms to provide important services on the public airwaves. Instead, the companies are using the money and exploiting legal loopholes to gain control of more local TV stations and position themselves to cash in on future elections and retransmission fees.
Reformers Push On
Back in the Charleston area, Sinclair is at it again. New reports suggest that Sinclair's long-term plan is to own both the Fox and ABC affiliates in the broadcast area. Meanwhile, Steuer and a small group of activists are supporting petitions to the FCC to stop the deals and raise awareness about media consolidation in their community.
"It's just an issue that gets hold of you," Steuer says. "You can't let it go, because if you let that go, you're letting democracy go."
Free Press and other media watchdog groups are now calling on Tom Wheeler, a former cable and wireless lobbyist who is expected to soon be confirmed as FCC chairman, to crack down on cover consolidation and close other loopholes that allow companies like Sinclair to gobble up large chunks of local television markets.
(Mike Ludwig is a reporter for Truthout, where his post first appeared. Republished with permission.)
Government Shutdown's Silver Lining: A Corporate Hiring Guru Speaks Out
Ending the shutdown won't curtail the hiring opportunities for corporate recruiters, says one expert. It's like divorce: Once you start thinking about leaving, the odds that it will happen go up dramatically.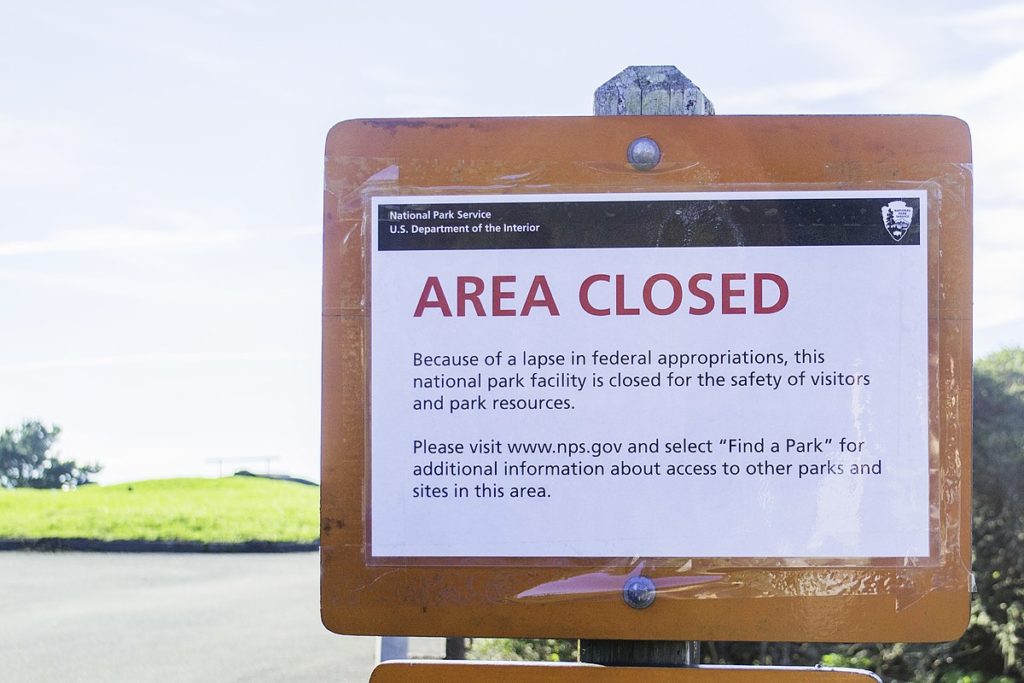 ---
In the new economic climate, even the most mission-driven of federal workers might be forgiven for abandoning the nation's parks, airways and regulatory agencies.
---
When the federal government shut down for 16 days in 2013, corporate hiring guru John Sullivan advised companies on how to raid federal government workplaces for talent.
A blog post he penned at the time caused some to charge him with being unpatriotic, he said recently, while others thanked him for the reminder that federal workers were ripe for the plucking.
This time around, the climate is even better for corporations looking to cull staff from a workforce that is already well-trained and also known for its loyalty, Sullivan tells Capital & Main by phone. He describes the current moment—with hundreds of thousands of federal employees forgoing paychecks and, in many cases, sitting at home — as tantamount to "a sale on Black Friday."
---
Congresswoman:  The shutdown could have a long-term impact on the federal government's ability to attract workers with IT skills.
---
"If you've been screaming for the last two years" about the skills-and-talent shortage, "this week there isn't one," says Sullivan, who heads the human resource management program at San Francisco State University's College of Business.
The partial shutdown, that began on December 22 when President Trump failed to secure funding from Congress for his border wall, has impacted employees at a host of federal agencies, including the departments of Agriculture, Commerce, Homeland Security, Housing and Urban Development, Interior, Justice, State, Transportation and Treasury and the NASA.
What makes this particular shutdown so suitable for raiding federal workplaces? It's not just that employee morale has taken a nosedive, thanks to a president who is at war with many of the agencies he oversees. Nor is it only the fact that Trump threatened to keep the government closed for as long as a year, a notion that "really scares people," says Sullivan.
---
With Amazon's opening new offices in the District of Columbia area, three out of four IT workers in DC say they would consider leaving their current jobs for the tech behemoth.
---
It's also the economic climate. Companies are growing. Unemployment is low. Remote work is increasingly an option. Technical advances have made looking for a job easier than it was in 2013. "You can say 'boo' to your phone and apply for a job," adds Sullivan, delivering his matchmaking pitch with such force that even the most mission-driven of federal workers might be forgiven for abandoning the nation's parks, airways and regulatory agencies.
Congresswoman Robin Kelly (D-IL), the ranking member of the House Subcommittee on Information Technology, worried, in a statement last week, that the shutdown would have a long-term impact on the federal government's ability to attract workers with IT skills. The federal government has generally struggled to attract young tech workers, and Amazon's new offices in the District of Columbia area has three out of four IT workers in DC saying they would consider leaving their current jobs for the tech behemoth.
Tech workers — and upper-salaried talent — are not the only employees coveted by the private sector, says Sullivan. Forest Service employees. Coast Guard workers. Transportation and Safety Administration agents. Any unpaid workers could be lured away, especially in states like California and Texas, where economies are strong, he maintains. An employment agency for California's casinos recently put this shout out on Twitter: "Any @TSA employees looking for new opportunities, PTGaming is hiring!" along with the popular hashtag, #shutdownstories.
The shutdown could also prompt federal employees to throw scruples to the wind and step into the infamous revolving door that leads workers from government jobs to the private sector and back again. When Sullivan was advising companies in 2013, he helped firms hire from agencies that regulated them.
"And by the way," asks Sullivan, persisting with his siren song, "if I was a regulator, [with] President Trump eliminating all those regulations, why am I needed? Why not go to the private sector?"
Sullivan, who says he is an underpaid government worker in his own right, is concerned about the public cost of his and others' efforts to lure away the federal government's top talent. The best employees will leave first, and "literally billions" in training dollars will be lost, he predicts.
But he puts the blame squarely on a public sector that undervalues its workers. Corporations that pilfer federal government workforce for talent offer a kind of public service and corrective by demonstrating the price that must be paid "for degrading public service and unnecessarily frustrating federal employees," he wrote in his 2013 post.
Ending the shutdown won't curtail the hiring opportunities for corporate recruiters, says Sullivan. "It's like divorce. Once you start thinking about [leaving], the odds [that it will happen] go up dramatically."
---
Copyright Capital & Main