Reasons for the Winter Seasons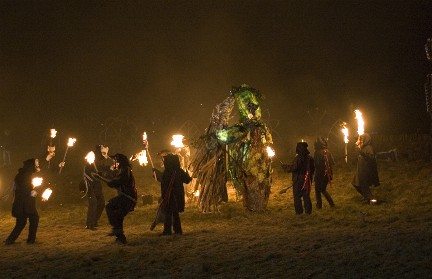 Even before Santa Monica became infamous for the atheists taking over most of the holiday kiosks at Palisades Park, I thought the season was bigger than merely Christmas. After all, December 25 marked the turning of the sun for the Romans – what they called Saturnalia. The whole season of festivals hinges on Solstice, not a baby's birth – although a pregnant girl giving birth in a stable makes for a great story.
So my wife Susan and I think the season begins with Halloween and ends with what Americans call Ground Hog Day, an entire quarter of the calendar in which the daylight shortens and the nights lengthen in the northern hemisphere. The experience was so traumatic for our forbearers that they clustered a bunch of holy days around it.
Halloween, or Samhain in the ancient calendar, marked the narrowing of the veil between the world of light and the world of darkness – so the spirits could slip across more easily. Christians focused on November 1 and named it All Saints Day – a time for remembering the people who shaped our lives as well as our times. So up go the skeletons and the candles, not to mention marigolds and other harvest bounty, which people from Mexico weave into altars for the Day of the Dead.
Then, in quick succession, a batch of moon-cycle based holidays that, given the year, might include Al Hijra, New Year's Day, and Ashura, a day of fasting, from the Muslim tradition or Diwali from the Hindu religion, or Bodhi Day from the Buddhists, followed by Thanksgiving and the first Sunday of Advent, New Year's Day in the Christian liturgical calendar. So far, nothing in these cultural holy days suggests spending or buying, although the decorations change.
Next come the preparation stages for Solstice itself – lots of candles and shiny trinkets and images that reflect the forms winter days conjure. The ancients brought in a tree from the forest if one was nearby, partly to make sure there was enough wood to keep the fireplace full, partly to keep hope alive that the sun would not go out. Virgin de Guadalupe Day and the Posada processions over several nights keep people busy in Mexico and in Los Angeles, the largest Mexican city outside of Mexico. Somewhere in there, depending on the lunar calendar, Chanukah arrives. An eight-day cycle of lighting candles, it was a minor ritual until the American Jewish population became large enough to require something significant during the all-pervasive buying splurge.
My wife Susan and I celebrate Solstice itself with friends and food and music and stories and laughter and candles. After Christmas Eve and Day, Kwanzaa begins. A first fruits festival created by African American cultural leaders in L.A., each day affirms a different value: unity, self-determination, collective work and responsibility, cooperative economics, purpose, creativity and faith. It concludes on New Year's Day when most Americans take down the ornaments and throw out the tree.
Not at our house. We wait until January 6 Epiphany in the Western Christian tradition, (or Christmas Day, in the Eastern Orthodox calendar) which ends the Twelve Days of Christmas everyone has heard as a song at the mall. Only then can stuff get packed away for another year, but it does not end the holy days. The national holiday marking the birth of Martin Luther King Jr. offers Americans an opportunity to reflect on the meaning of their lives and the purpose of our national life together, so we do.
Finally, February 2 arrives, halfway through winter, predicting how many weeks until the first crops will provide food again. The ancient Celtic women's traditions marked it as Imbolc, a holy day of fire. The Irish celebrate St. Bridget who kept an eternal flame alive, and Catholics perform a liturgy called Candlemas. In Mexico people named it Lava Day, when the baby Jesus gets taken from the manger, bathed, and given adult cloths to begin his life work. That's when we take down the crèche and put away the last remembrances of the day that the sun came up again so that life – our lives – could go on. So maybe Santa Monica needs to add a few more kiosks in the park to tell these stories.

'Skeleton Crew' Is a Play With a Moral Spine
Set in a Detroit automobile outfitting plant, Dominique Morisseau's drama grabs you from the start with its focus on blue-collar men and women, and their struggle for dignity and self-respect.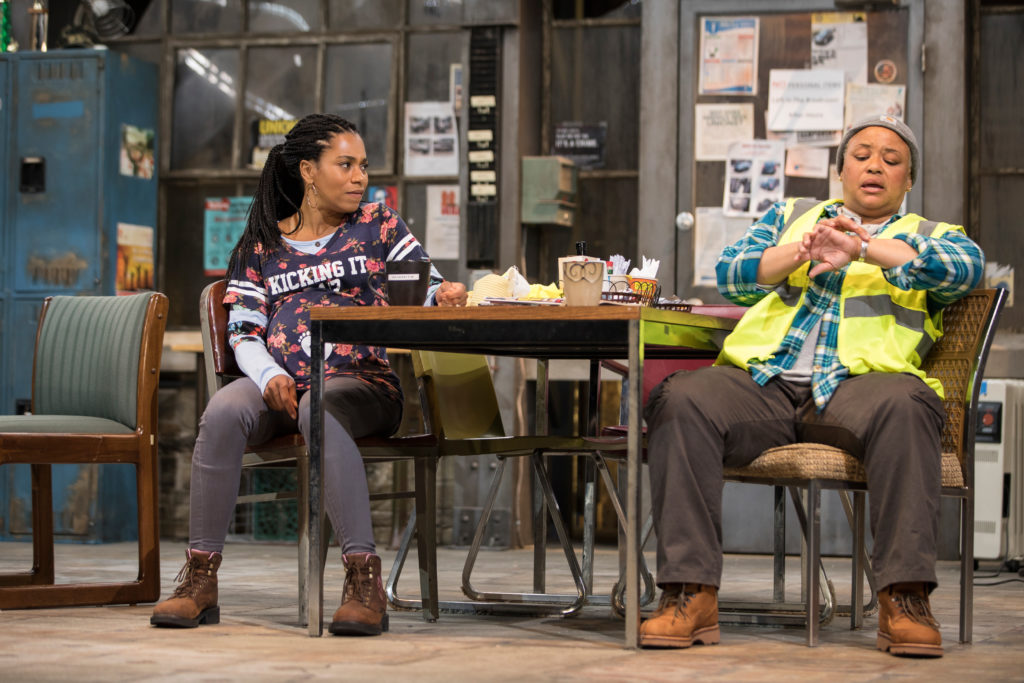 Working-class men and women of color are rarely front and center in today's media and, likewise, are presented all too occasionally on the American stage. So it's buoying to see that trend bucked in playwright Dominique Morisseau's percipient and well-crafted drama, Skeleton Crew. The play is the final installment in her Detroit  Project Trilogy; the first, Paradise Blue, is set in the 1940s amidst displacement caused by urban renewal and gentrification, while the second, Detroit '67, transpires on the eve of the 1967 Detroit riots sparked by a police action.
Directed by Patricia McGregor at Los Angeles' Geffen Playhouse, Skeleton Crew is a play with a moral spine. It takes place in 2008, when the shrinking U.S. auto industry is being further downsized. Morisseau's engaging quartet of characters — Faye (Caroline Stefanie Clay), Dez (Armari Cheatom), Shanita (Kelly McCreary) and Reggie (DB Woodside) – are employed at an automobile outfitting plant. Faye, Dez and Shanita are workers on the line while Reggie (who has a wife and kids, and has pulled himself together after a troubled youth) is their supervisor.
The first three customarily mingle in their break room (designer Rachel Myers' impressively cluttered, dingy and detailed set), trading the sort of familiar barbs and genuine concern for each other common among longtime co-workers. They also face off on philosophy: Upper-middle-aged Faye and the younger, pregnant Shanita take pride in their labor, while Dez, though a good worker, is a malcontent scornful of management and firm in the belief that everyone needs to watch out for himself. He's a thorn in Reggie's side, for while Reggie wants to be supportive of his workers, he must act at the behest of higher management. For his part, Dez resents Reggie's authority, and a palpable unease exists between them.
Besides this male matchup, we're made privy to Dez's attraction to Shanita, who mostly turns away his advances, but every now and then displays a hint of interest. Most poignant is Reggie's regard and affection for the lesbian Faye, which has roots in his boyhood when she loved, and lived, with his now-deceased mom.
These people's various predicaments intensify when rumors spread of the plant's shutdown — a disaster for all, but a particular calamity for the already near-broke Faye who, one year short of retirement, would lose her pension. The crisis forces each of these people to make a choice.
A sound piece of social realism, Skeleton Crew grabs you from the start in its focus on blue-collar men and women, and their struggle against odds for dignity and self-respect. Morisseau not only furnishes these characters a platform for their travails, she endows them with strong values, big hearts and the opportunity to choose between right and wrong.
Unfortunately, the performance I attended did not soar. Many exchanges lacked a fresh edge. The actors certainly had their characters down, but too often they appeared to be coasting on technique. (This seemed particularly true of Clay, who performed the role to great accolades in Washington, DC in 2017, also under McGregor's direction). Additionally, some of the stage movement was not entirely fluid; in confrontations, actors sometimes would just stand and face each other in an artificial way. And Cheatom's interpretation of Dez struck me as a bit overly churlish and depressive: I needed more glimpses of the intelligence and edge that would secretly attract the strong, self-directed Shanita.
The most compelling moments belong to Woodside, well-cast as a man trying his best in difficult circumstances to do the right thing.
---
Gil Cates Theater at the Geffen Playhouse, 10886 Le Conte Ave., Westwood Village; Tues.-Fri., 8 p.m.; Sat., 3 & 8 p.m. Sun., 2 & 7 p.m.; through July 8. (310) 208-5454 or www.geffenplayhouse.org