Persistence of Vision: The Autry Museum's 'La Raza' Photo Exhibition
A photographic exhibit reveals long-unseen images of the Chicano community at a time of political upheaval and demands for civil rights.

1970 Chicano Moratorium March (Luis C. Garza/Chicano Studies Research Center at UCLA)
After 47 years, the old black-and-white news photograph can still shock: A helmeted Los Angeles County sheriff's deputy points a teargas gun toward a small unarmed group crowded in the doorway of the Silver Dollar Café, a tavern on Whittier Boulevard in East L.A. It's a local pub, next door to a wig shop, with an outer wall advertising itself as a swinging destination with a collage of cartoon martini glasses, musical notes and topless women. But that afternoon in 1970, it was just someplace to grab a beer for journalist Ruben Salazar before heading back to the office.
He'd spent the day covering the National Chicano Moratorium March against the Vietnam War, which ended with deputies breaking up the demonstration and clashing with protesters. But Salazar, 42, a columnist for the Los Angeles Times and news director at the Spanish-language station KMEX-TV, never made it out of the Silver Dollar. Moments after the photograph was taken by Raul Ruiz of the underground La Raza newspaper, the deputy blindly fired a teargas canister into the bar, striking Salazar in the head and killing him instantly.
That picture is now at the center of LA RAZA, a photographic exhibition at Los Angeles' Autry Museum of the American West that was culled from an archive of 25,000 images created for the publication between 1967 and 1977. During those years, La Raza evolved from a small tabloid newspaper into a slicker magazine, but the mission never wavered: representing the Chicano community at a time of political upheaval and demands for civil rights.
The exhibition, which runs through February 10, 2019, shares La Raza's photographic collection for the first time with the public. It is now part of Pacific Standard Time: LA/LA, the Getty's countywide exploration of Latin American and Latino art, where the recently unearthed photographs offer an essential document of a movement too often overlooked.
"The purpose of the newspaper-magazine was that of an organizing tool, first and foremost," says Luis Garza, who was then a young photographer on the all-volunteer staff, and co-curates the Autry show. "There was little representation whatsoever of the Chicano community … within the body politic of Los Angeles. Decisions were being made affecting our community that we had no voice in."
Many of the images at the Autry depict a community newly engaged with the political moment, filling city streets in protest and carrying signs that confronted issues of immigration, cultural identity, civil rights and foreign wars that remain relevant a half-century later. In one picture, protesters march past the stately Times building in downtown L.A., with one sign reading, "Stop Nixon's racist deportation raids."
Other photographs document marches through rural California, beneath banners for the United Farm Workers and the slogan "Be Brown & Be Proud." Teenagers take to the streets in pictures from a series of walkouts and "blowouts" at several L.A. high school campuses named for presidents Wilson, Jefferson, Garfield, Lincoln and Theodore Roosevelt. Also at the Autry: A row of large blowups of police officers on rooftops and bridges, watching with binoculars, cameras and rifles as the demonstrations unfolded. La Raza was there to report on a community speaking out and under siege.
There were consequences for the mostly young staff. One prominent photograph at the Autry captures a little girl in braids, yelling into the lens while holding a stack of La Raza newspapers with an alarming headline: "La Raza Raided — Editor, Staff Imprisoned." Another picture shows La Raza photographer Ruth Robinson being handcuffed along with a Brown Beret activist.
"They got arrested all the time," says Amy Scott, chief curator at the Autry and co-curator of LA RAZA. "For them, activism and photography were not two separate things. The photographs were a way of making these arguments and putting them out there."
The mission was not simply to document the era's homegrown political uprising, but to capture something of the culture asserting itself as "a much more complex and dynamic community than had ever been portrayed in the mainstream media," adds Scott.
La Raza

began life in the basement of an Episcopalian church in Lincoln Heights, debuting September 4, 1967, as a modest eight-page publication. By the time it had grown to more than 60 pages, its focus had expanded beyond local issues to concerns about Vietnam, indigenous land rights, immigration and Latin America. Mainstream media in the late 1960s was dependably conservative and "gave no coverage to our community whatsoever except to depict us in a negative light," says Garza.
Police in front of Lincoln High School, 1970. (La Raza/Chicano Studies Research Center at UCLA)
The photographers at La Raza provided their own cameras and 35mm film, while editors struggled to keep the no-budget operation afloat. "We tried at first to be bi-monthly, then it became monthly, then it became whenever you had the funds to print," recalls Garza, a University of California, Los Angeles student at the time. "It could be weeks, months or even a year before the next issue came out."
The paper's most dramatic moment of recognition came with the Moratorium March and the death of Salazar. After working as a foreign correspondent in Vietnam, the Times reporter returned to Los Angeles to find a vibrant subject in the growing Chicano movement. He was often critical of police — and was one of four fatalities on a violent day of deputies clashing with protesters. Pictures at the Autry show police clearing streets with batons and shotguns, and of squad cars with shattered windshields.
After Salazar's body was carried out of the Silver Dollar, the L.A. Sheriff's Department denied any role in his death, even suggesting that snipers were responsible. It was La Raza's photographs of the shooting, also published in the Times, that revealed the truth. Some suspected Salazar had been targeted for assassination. Whether through malice or utter incompetence, the incident was a bleak example of law enforcement's posture within East L.A. The deputy who fired into the bar was never charged.
In 2012, Garza and others began an effort to go through the La Raza photographs, which had been largely unseen and stored in multiple three-ring binders by one of the founding editors. Images had to be identified and cataloged, a process Garza describes as "photo-forensics." The archive was placed at the UCLA Chicano Studies Research Center, and with a grant from the Getty, the pictures were digitized, culminating with the Autry exhibition.
"I view it as karma and the blessings of the gods," Garza says of the successful effort to bring the pictures back into circulation after four decades in storage.
"The reaction from everyone is very positive, it's very emotional," adds Garza, who went on from La Raza to documentary work for KABC-TV. "For the first time we're getting recognition of who we are, what we accomplished and what we attempted. It isn't just about our community as Chicanos. It is about Los Angeles. It is about this country as a whole."
---
LA RAZA, Autry Museum of the American West, 4700 Western Heritage Way, Los Angeles; through Feb. 10, 2019.  theautry.org

Award-Winning Reporter David Sirota to Lead National Investigative Desk on Inequality for Capital & Main
The New York Times has credited Sirota's Wall Street reporting for showing "that secrecy can hide high fees, low returns, excess risk and the identity of politically connected dealmakers."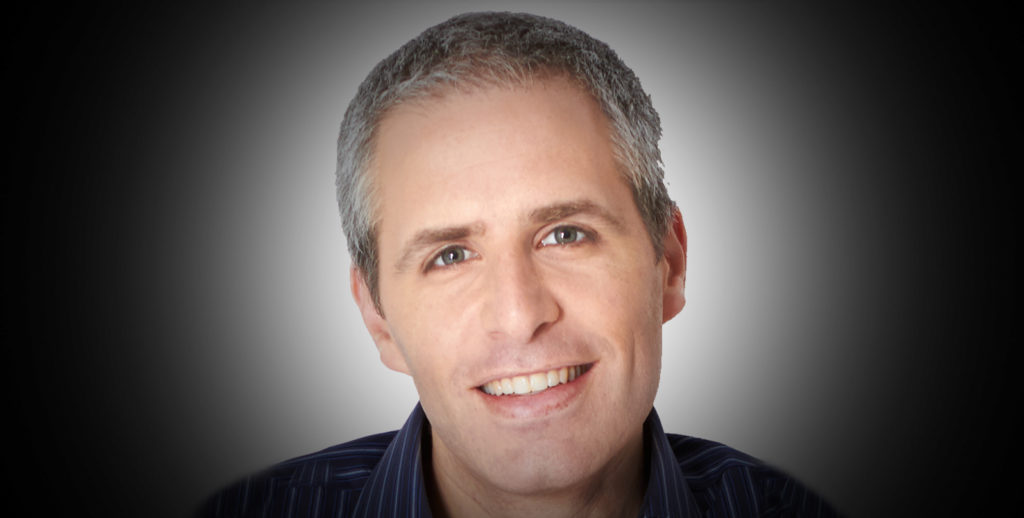 LOS ANGELES — Capital & Main announced today that award-winning reporter David Sirota will lead a new national investigative desk for the California-based publication. His coverage will focus on the country's historically high level of economic inequality, and the role of Wall Street, the private sector and government policy in perpetuating income disparity.
"I am thrilled to join one of the most promising young investigative publications in the country," said Sirota. "There has never been a greater need for aggressive nonpartisan reporting that scrutinizes how corporations, lawmakers and the super-rich wield political and economic power. Capital & Main has established a reputation as an intrepid source of hard-hitting investigative reporting. I am excited to expand their capacity to shine a spotlight on how and why America now has the highest level of economic inequality in the country's modern history."
Sirota will join Capital & Main as a full-time reporter this summer, and prior to that will consult with the publication on editorial content and partnerships. The new position was made possible in part by a grant from the Jonathan Logan Family Foundation in Oakland, CA.
Capital & Main is a non-profit publication founded in 2013 and its reporting has been co-published by (among others) The Atlantic, Time, The Guardian, Reuters, The Daily Beast, Slate, Grist, Fast Company, The Huffington Post and Newsweek. Capital & Main's reporting has won recognition from the Society of American Business Editors & Writers, the Southern California Journalism Awards and the Best of the West contest. Its reporters have been featured on (among others) PRI's The World, WNYC's The Takeaway, as well as on programs on KQED and KCRW.
Sirota has reported extensively on the relationship between money and politics, and has gained a reputation as a journalist willing to scrutinize public officials of both parties. During his career, he has become one of American journalism's most authoritative experts on complex financial systems including taxes, hedge funds, private equity and public pensions. He is a two-time winner of the Best in Business award from SABEW – most recently for his coverage of the 2017 Republican tax bill and its controversial "Corker kickback" provision. Before that, he won recognition from the Columbia Journalism Review for his reporting on how conflicts of interest shaped how Democratic Gov. Dan Malloy's administration oversaw a proposed health-care merger. Sirota has also won Ithaca College's Izzy Award and has been a finalist for UCLA's Gerald R. Loeb Award and Syracuse University's Mirror Award.
The New York Times has credited Sirota's Wall Street reporting for showing "that secrecy can hide high fees, low returns, excess risk and the identity of politically connected dealmakers." In one of its awards, SABEW said Sirota has produced "original, tenacious reporting that displayed a mastery of scouring documents, analyzing data and holding public officials accountable." The legendary late columnist Molly Ivins said, "Sirota is a new-generation populist who instinctively understands that the only real questions are 'Who's getting screwed?' and 'Who's doing the screwing?'"
"David Sirota is one of the finest investigative reporters in the country, and he promises to take Capital & Main's reporting on inequality and related issues to a whole different level," said Capital & Main board member Rick Wartzman, a former Wall Street Journal reporter, Los Angeles Times business editor and the author of four books, including The End of Loyalty: The Rise and Fall of Good Jobs in America. "David's fearless approach to holding the powerful to account is precisely what we need at this moment in time."
From 2014 to 2018 Sirota led International Business Times' investigative reporting team, where he broke major stories on how President Trump's top adviser evades ethics laws as he shapes policies that could enrich his firm; CFPB chief Mick Mulvaney's ties to the financial industry — and how he pressured regulators to back off predatory lending rules at the same time he was raking in cash from payday lenders; how Equifax lobbied against consumer protection rules just before its huge data breach; and how chemical companies that spewed toxins after Hurricane Harvey had worked to reduce safety regulations in the lead-up to the disaster.
In 2014, Sirota's investigative series for PandoDaily about public broadcasting compelled a PBS flagship station to return a $3.5 million contribution from a hedge fund billionaire. That same year, Sirota's investigative reporting about pensions for PandoDaily and then for International Business Times led the New Jersey state government to open a formal pay-to-play investigation and to divest state holdings in a venture capital firm. Sirota's reporting for International Business Times also led San Francisco officials to delay a proposed $3 billion investment in hedge funds.
"We have been longtime admirers of David's work, and couldn't imagine a better fit for our reporting on inequality," said Capital & Main publisher Danny Feingold. "David will give us the capacity to break important national stories on one of the country's great existential threats."
Sirota is also the author of two New York Times best-selling books, Hostile Takeover and The Uprising, as well as Back to Our Future, which became the basis for the National Geographic Channel's miniseries "The '80s: The Decade that Made Us." He appears frequently on MSNBC and CNN, and is the host of a podcast on economic, political and social issues.