Ohio, NJ and California Pension Funds Invested $885 Million in Hedge Fund That Controls National Enquirer Parent
Co-published by MapLight and Fast Company
Under Republican governors, two states pumped hundreds of millions of dollars of pension cash into a high-risk hedge fund that took control of the National Enquirer's parent company, American Media Inc.
Co-published by MapLight and Fast Company
During the last five years, taxpayers in New Jersey, Ohio and California  have owned large financial stakes in the owner of the media company that allegedly helped the Trump campaign bury negative stories, according to documents reviewed by Capital & Main and MapLight.
Under Republican governors, New Jersey and Ohio committed at least $650 million of pension cash into Chatham Asset Management, a high-risk hedge fund that has taken control of the National Enquirer's parent company, American Media Inc., which is at the center of the federal investigation into President Donald Trump's 2016 campaign. California's pension fund also has a $235 million stake in a Chatham fund.
The hedge fund is run by Anthony Melchiorre, a GOP donor who reportedly met with the president and AMI CEO David Pecker at the White House soon after Trump took office. Melchiorre and his wife have donated more than $100,000 to Republican candidates and party committees since 2010.
Trump's former attorney, Michael Cohen, recently pleaded guilty to breaking campaign finance laws stemming from payments he made to women to hide affairs with the former reality TV star and real estate magnate. AMI executives helped Cohen purchase stories that could have hurt Trump's presidential bid, according to the Wall Street Journal.
AMI has denied it helped Trump's campaign, although Pecker was recently granted immunity as part of the Cohen probe. Former FEC commissioner Trevor Potter, the head of the nonprofit Campaign Legal Center, last week said the situation "presents a serious legal problem for AMI." If those legal troubles end up depressing the market value of AMI, teachers, firefighters, cops and other public employees also could potentially suffer losses at a time when their pension funds are already facing shortfalls.
A New Jersey Treasury Department spokesperson said in an email that its Division of Investment "is in regular contact with its investment partners regarding underlying portfolio companies and provides feedback when appropriate. While DOI plays no role in the management of a fund's portfolio companies, it expects the funds to invest in good businesses with strong management teams that follow all applicable laws."
"I am personally appalled by the Enquirer being an accessory to Cohen's criminal behavior on behalf of the candidate," said Tom Bruno, a state union representative who is the chairman of the pension's board of trustees and serves on New Jersey's State Investment Council, which oversees the pension system's investments.
"If the allegations are true, I would vote and argue for full divestiture," he said. "I cannot talk on behalf of the entire SIC, but I will be doing everything in my power to convince a majority to vote the same way."
Chatham did not respond to questions about how exposed taxpayers and pension systems might be to AMI and any financial consequences of its legal entanglements. A spokesman for the Ohio pension system said Thursday that the state asked for its money to be withdrawn from the Chatham fund in 2015; the money was redeemed in 2017.
"State officials are well-positioned and duty-bound to investigate allegations of potential wrongdoing in hedge fund portfolios," said former Securities and Exchange Commission attorney Edward Siedle.
In 2013, former New Jersey Gov. Chris Christie's administration moved $300 million of pension cash into the Chatham Fund, LP, which has owned a stake in AMI, according to SEC records. Last year, barely three months before Christie left office, his administration steered another $200 million to another Chatham vehicle.
In 2013 and 2014, an Ohio pension system partially controlled by Gov. John Kasich's appointees committed $150 million to Chatham. The hedge fund finalized its deal to buy an ownership stake in AMI in the summer of 2014.
The Christie administration's shift of $500 million into Chatham makes New Jersey retirees a substantial investor in the hedge fund, which manages $3.2 billion in assets, according to state records. Those records show the original $500 million investments are now worth as much as $692 million.
Best known for its lurid Enquirer headlines ("Aliens Are Living in My Toilet"), AMI has been beset by a difficult environment for print publications. Chatham has warned that its investments are risky and that a client "may lose its entire investment in a troubled company." In early 2018, private equity giant Blackstone removed Chatham from one of its major investment funds.
Along with the public pension funds, four other private pension funds — including those for Ford and Toyota Motors employees — have had investments with Chatham, according to financial research firm Preqin.
AMI represents a large portion of Chatham's portfolio. Internal hedge fund records from late 2017 show that AMI investments comprised 23 percent of the Chatham Asset Partners High Yield Fund's portfolio. The hedge fund also has officials who serve as directors at AMI.
Attorney Jay Youngdahl, a former Harvard researcher who has served as a steelworkers pension trustee, said state officials may be able to take action to try to protect retiree investments.
"There are often clauses in agreements between pension funds and hedge funds that give states certain rights and recourse if they believe retirees' money has been invested in companies engaging in criminal activity," he said.
---
This story has been updated from its original version.
Government Shutdown's Silver Lining: A Corporate Hiring Guru Speaks Out
Co-published by Fast Company
Ending the shutdown won't curtail the hiring opportunities for corporate recruiters, says one expert. It's like divorce: Once you start thinking about leaving, the odds that it will happen go up dramatically.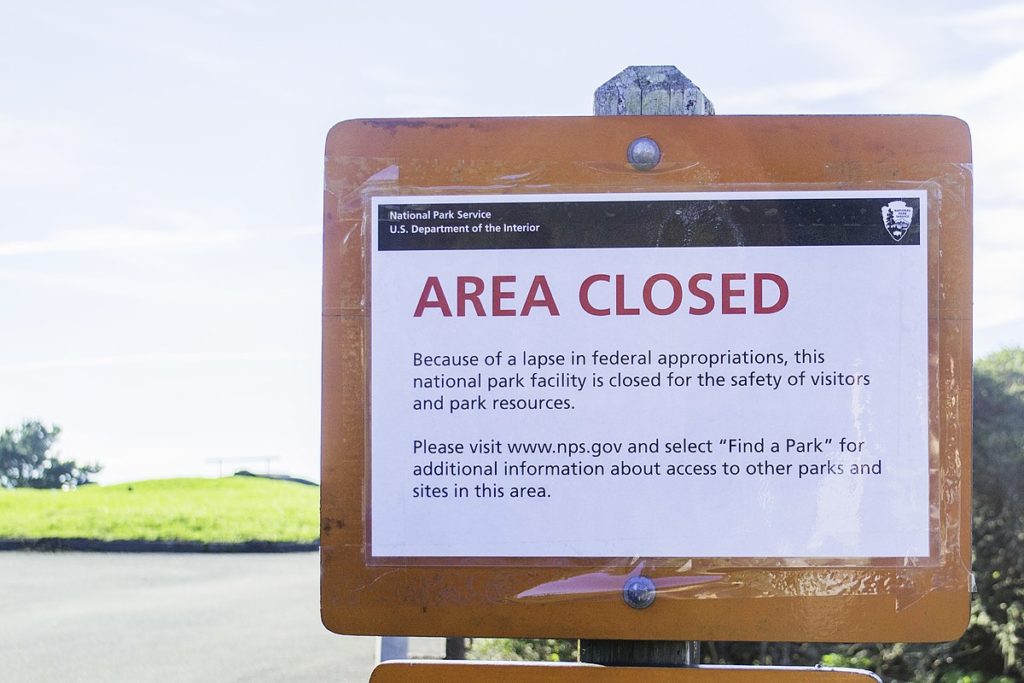 ---
In the new economic climate, even the most mission-driven of federal workers might be forgiven for abandoning the nation's parks, airways and regulatory agencies.
---
Co-published by Fast Company
When the federal government shut down for 16 days in 2013, corporate hiring guru John Sullivan advised companies on how to raid federal government workplaces for talent.
A blog post he penned at the time caused some to charge him with being unpatriotic, he said recently, while others thanked him for the reminder that federal workers were ripe for the plucking.
This time around, the climate is even better for corporations looking to cull staff from a workforce that is already well-trained and also known for its loyalty, Sullivan tells Capital & Main by phone. He describes the current moment—with hundreds of thousands of federal employees forgoing paychecks and, in many cases, sitting at home — as tantamount to "a sale on Black Friday."
---
Congresswoman:  The shutdown could have a long-term impact on the federal government's ability to attract workers with IT skills.
---
"If you've been screaming for the last two years" about the skills-and-talent shortage, "this week there isn't one," says Sullivan, who heads the human resource management program at San Francisco State University's College of Business.
The partial shutdown, that began on December 22 when President Trump failed to secure funding from Congress for his border wall, has impacted employees at a host of federal agencies, including the departments of Agriculture, Commerce, Homeland Security, Housing and Urban Development, Interior, Justice, State, Transportation and Treasury and the NASA.
What makes this particular shutdown so suitable for raiding federal workplaces? It's not just that employee morale has taken a nosedive, thanks to a president who is at war with many of the agencies he oversees. Nor is it only the fact that Trump threatened to keep the government closed for as long as a year, a notion that "really scares people," says Sullivan.
---
With Amazon's opening new offices in the District of Columbia area, three out of four IT workers in DC say they would consider leaving their current jobs for the tech behemoth.
---
It's also the economic climate. Companies are growing. Unemployment is low. Remote work is increasingly an option. Technical advances have made looking for a job easier than it was in 2013. "You can say 'boo' to your phone and apply for a job," adds Sullivan, delivering his matchmaking pitch with such force that even the most mission-driven of federal workers might be forgiven for abandoning the nation's parks, airways and regulatory agencies.
Congresswoman Robin Kelly (D-IL), the ranking member of the House Subcommittee on Information Technology, worried, in a statement last week, that the shutdown would have a long-term impact on the federal government's ability to attract workers with IT skills. The federal government has generally struggled to attract young tech workers, and Amazon's new offices in the District of Columbia area has three out of four IT workers in DC saying they would consider leaving their current jobs for the tech behemoth.
Tech workers — and upper-salaried talent — are not the only employees coveted by the private sector, says Sullivan. Forest Service employees. Coast Guard workers. Transportation and Safety Administration agents. Any unpaid workers could be lured away, especially in states like California and Texas, where economies are strong, he maintains. An employment agency for California's casinos recently put this shout out on Twitter: "Any @TSA employees looking for new opportunities, PTGaming is hiring!" along with the popular hashtag, #shutdownstories.
The shutdown could also prompt federal employees to throw scruples to the wind and step into the infamous revolving door that leads workers from government jobs to the private sector and back again. When Sullivan was advising companies in 2013, he helped firms hire from agencies that regulated them.
"And by the way," asks Sullivan, persisting with his siren song, "if I was a regulator, [with] President Trump eliminating all those regulations, why am I needed? Why not go to the private sector?"
Sullivan, who says he is an underpaid government worker in his own right, is concerned about the public cost of his and others' efforts to lure away the federal government's top talent. The best employees will leave first, and "literally billions" in training dollars will be lost, he predicts.
But he puts the blame squarely on a public sector that undervalues its workers. Corporations that pilfer federal government workforce for talent offer a kind of public service and corrective by demonstrating the price that must be paid "for degrading public service and unnecessarily frustrating federal employees," he wrote in his 2013 post.
Ending the shutdown won't curtail the hiring opportunities for corporate recruiters, says Sullivan. "It's like divorce. Once you start thinking about [leaving], the odds [that it will happen] go up dramatically."
---
Copyright Capital & Main