L.A. County Supervisor Candidates Debate
The race to replace Zev Yaroslavsky on the Los Angeles County Board of Supervisors is on. Candidates John Duran, Sheila Kuehl, Bobby Shriver and Pamela Conley Ulich are battling to represent the Third District, which includes the wealthy Westside communities of Malibu, Pacific Palisades and Beverly Hills, along with large swaths of the San Fernando Valley. The four debated March 27 at the Los Angeles Press Club's Steve Allen Theater in Los Feliz. Hosted by the club and moderated by KPCC contributor Patt Morrison, the debate drew a crowd of journalists and political professionals dressed for the office, sprinkled with more casually clad community members.
Attorney and West Hollywood City Councilman Duran began a round of introductions by describing himself as a "pro-business Democrat" and called attention to his city's fiscal stability. Former California state Senator Sheila Kuehl emphasized her experience and knowledge of county issues, along with her desire to work for "social justice" and "systemic change." Attorney and former Santa Monica mayor Bobby Shriver characterized himself as a "progressive problem solver" and highlighted both his work cleaning up the waters near Santa Monica Pier and the City of Santa Monica's desirable bond rating. Former Malibu mayor Pamela Conley Ulich criticized the "disturbing trend to spend" in political elections. She also emphasized her fiscal conservatism and dedication to "family values."
Morrison's first question addressed the oversight of the controversial L.A. County Sheriff's Department, prompting the candidates to offer a range of proposals, from placing budget constraints on the department to creating a citizens' committee that would aid with its supervision. The conversation quickly shifted to making incarceration a more effective step towards rehabilitation.
While none of the candidates took a traditionally tough-on-crime stance, each offered contrasting perspectives on how to improve the criminal justice system. After Duran spoke in support of relocating drug offenders to treatment programs, he suggested that the county work closely with established nonprofits in this field. Shriver spoke in favor of one of his key issues, finding alternatives to prison for the mentally ill. Ulich advocated building a new jail facility but also said that access to education through the prison system could help give inmates second chances in life.
The candidates revealed more about their approaches to governing when Morrison directed the discussion to health care and social services. A question about reopening the troubled Martin Luther King Jr. Community Hospital in South L.A. drew Shriver to suggest locating new clinics close to schools, while Ulich recommended mobile medical units to serve homeless populations. Kuehl focused on improving existing county medical facilities, arguing that an increase in quality would make these county resources more popular.
While again agreeing on the nature of the next problem, the candidates offered different solutions when Morrison asked about the L.A. County Department of Children and Family Services (DCFS). Kuehl responded that, along with hiring more social workers, DCFS could make better use of technology and allocate experienced social workers more effectively. Ulich favored stronger lines of communication between schools, police and social workers, while Duran again pushed for working with nonprofits and the private sector to make changes without adding to the county's pension obligations.
When Morrison pointed out that the Board of Supervisors only includes one Latina, yet serves a majority Latino population, Duran quipped, "Elect me and you'll have two."
The otherwise orderly and subdued event became more animated when the question of election donation caps came up. As Shriver defended his $300,000 personal contribution to his own campaign, Morrison was forced to shush a heckler in the audience.
However, the candidates found common ground again with a final question about gun control. Each of the candidates denied owning a gun and opposed issuing concealed-weapons permits.
For their closing remarks each candidate was asked to select a key issue. Ulich chose making government more accessible, claiming, "I will be a voice for the people, not special interests." Shriver made homelessness and mental illness his primary concern, while Duran chose fiscal responsibility. Kuehl gave a nod to improving health care and foster care, but opted to speak about transportation, which had scarcely been addressed. She outlined a vision for a rail-centric Los Angeles with "trains everywhere."
The primary election is June 3, 2014.
(Joe Rihn is a freelance writer and communications specialist based in Los Angeles. He has worked and volunteered with the Liberty Hill Foundation, Alliance of Californians for Community Empowerment and Dublab.com.)
---
Debate video: KNBC
Seven Restless GOP Districts Revisited
This week, in a run-up to the June 5 primary, we are re-highlighting our profiles of seven Republic congressional districts whose flipping would signal a fundamental groundswell against the Trump administration.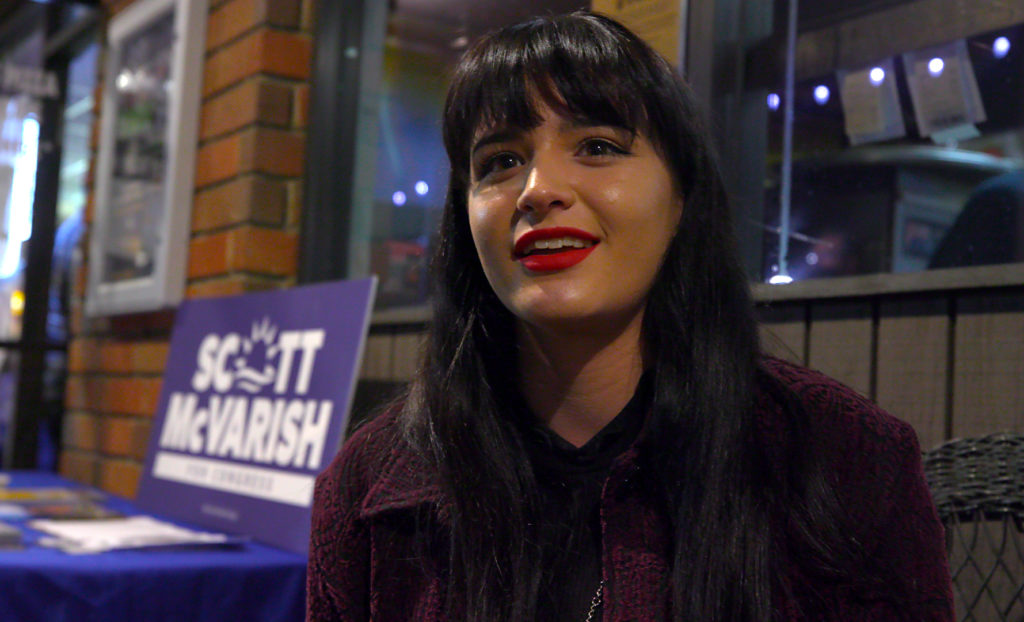 On February 1 Capital & Main launched its Blue State/Red District series profiling seven Republican-held congressional red districts — specifically, the challenges shaping their destinies and the policy rifts between the districts' representatives and their constituents. We began the series because, in 2016, seven of California's 14 Republican-held congressional districts returned all GOP incumbents to the House of Representatives, yet majorities in seven of those districts chose Hillary Clinton over Donald Trump for president. The districts were located in places long associated with rock-ribbed conservatism: The High Desert, Orange County, interior San Diego County and the Central Valley.
This week, in a run-up to the June 5 primary, we are rerunning these stories in the hope of returning attention to these key districts, whose flipping would signal a fundamental groundswell against the Trump administration and its policies.
---
CA 49 (Northern and Central San Diego County) — Kelly Candaele. Co-published by International Business Times.
CA 48 (Coastal Orange County) — Judith Lewis Mernit. Co-published by The American Prospect.
CA 10 (Central Valley) — Larry Buhl. Co-published by International Business Times.
CA 25 (High Desert) — Steve Appleford. Co-published by International Business Times.
CA 21 (San Joaquin Valley) — Larry Buhl.
CA 45 (Orange County) — Judith Lewis Mernit. Co-published by International Business Times.
CA 4 (The Gold Country) — Kelly  Candaele.
---
Copyright Capital & Main