LISTEN: Becoming a High-Road Employment Model With Managed by Q's Dan Teran
Dan Teran, co-founder and CEO of the office services provider, explains on the latest episode of "The Bottom Line" podcast how the company's success is leading more companies to invest in their workers.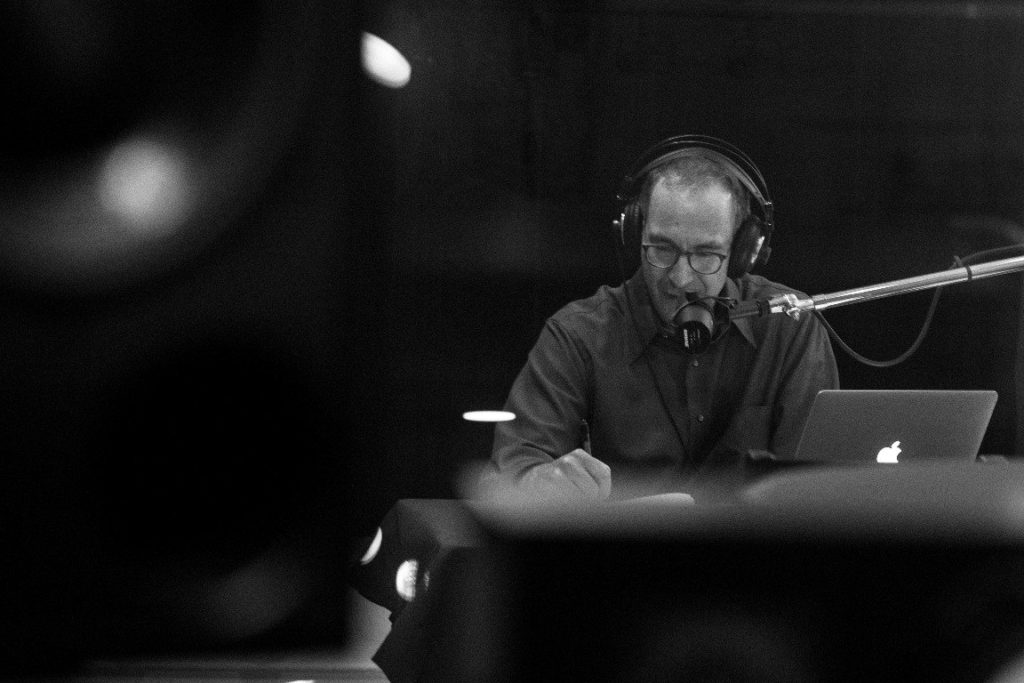 When Dan Teran launched Managed by Q in 2014, there was one business model that most every technology startup looked to emulate—holding down the cost of labor. Not him.
"At a time when a lot of my peers were looking at companies like Uber for inspiration, we actually . . . picked up the phone and reached out to some folks at Starbucks and companies like Trader Joe's, the Four Seasons that have invested in their workers," Teran, Managed by Q's co-founder and CEO, told me on the latest episode of my podcast, The Bottom Line.
What was particularly notable was that Managed by Q was trying to do this in an industry infamous for generating bad jobs—office cleaners, handymen, and so on.
Managed by Q's hypothesis was that by treating its employees well (and, yes, they're all employees, not contractors or temps), turnover would be far lower—and engagement and job performance far higher—than that of most of its competitors. And that, in turn, would lead to high customer satisfaction and retention.
Managed by Q thus pays above minimum wage, offers ample job training, and provides its front-line workers with the same health insurance, retirement, and stock-option programs that those in the executive ranks enjoy.
"Plenty of people," Teran recalls, "told us we were anything ranging from crazy to stupid."
Flash forward four years, and Managed by Q doesn't look so crazy anymore. The company, which today employs about 1,000 people, has expanded from its home base of New York into four other cities. More than 7,000 office locations—from relatively small facilities to full corporate campuses—can now access the company's platform.
Last fall, Managed by Q announced that its core services business had become profitable. Meanwhile, it continues to augment an online marketplace showcasing hundreds of local vendors that also meet high employment standards, and it is busily building out new lines of business, such as a staffing agency for office managers. Teran says that the entire enterprise is on track to be in the black "in the next two years."
But perhaps what's most remarkable is that Managed by Q is now becoming a model for other entrepreneurs. "I have heard from some investors . . . that people are positioning themselves as the Managed by Q for X," Teran says. "That brings me great joy."
At the same time, other office-cleaning services in Mexico, Brazil, and Germany are also following Managed by Q's approach of being a high-road employer. Teran notes that the founders of those companies have reached out to him to say "that they were grateful we paved the way because they wouldn't have been able to raise money if we didn't have a positive story."
Others also find themselves drawn to what Managed by Q is doing. Software engineers, product designers, and other talented individuals from companies like Uber have flocked to Managed by Q, according to Teran, because they believe that it's not only a promising company from a financial standpoint, but one that is transforming traditionally low-wage jobs into solid careers.
"I couldn't have told you this when we started the business, but one of our secret weapons in attracting some of the best minds . . . is the fact that people want to increasingly put their values to work," Teran says. "If they see there's an opportunity to be in a . . . fast-paced environment and also create really positive outcomes for the world, they wouldn't have it any other way."
As for Teran, he wouldn't have it any other way, either. He credits taking part in social justice activities in the Catholic Church when he was growing up with exposing him to those who are less fortunate. Then again, channeling this spirit into a cleaning company wouldn't have necessarily been the most obvious choice.
"My mother," says Teran, "would be the first to tell you that I was not the most hygienic child."
You can listen to my entire interview with Teran here, along with Molly Nugent reporting on the blueprint used by Managed by Q—The Good Jobs Strategy by MIT professor Zeynep Ton—and Natalie Foster exploring why the basic income experiment underway in Stockton, Calif., is so significant.
The Bottom Line is a production of Capital & Main. 
Battling Income Inequality With Second Avenue Partners' Nick Hanauer
The Seattle maverick, who has pushed for a slate of progressive policies while warning his "fellow zillionaires" that the pitchforks are coming, explains on "The Bottom Line" podcast that his dad helped to shape his values.

When venture capitalist, entrepreneur, and political provocateur Nick Hanauer was coming of age in Seattle, he wanted a sports car. His father, however, wouldn't let him get one.
It wasn't because the family, which owned and ran bedding producer Pacific Coast Feather Co., didn't have the money for a luxury like that. Nor was it because Hanauer's dad deemed it too dangerous or frivolous.
He forbade the purchase because he was worried about the optics. "He felt strongly that it sent the entirely wrong signal to our employees who worked, in his opinion, harder than I did and couldn't afford such a thing," Hanauer told me on the latest edition of my podcast, The Bottom Line.
"That was just kind of the perspective that my dad had," Hanauer adds, "and I suppose I got some of it."
Actually, Hanauer got substantially more than some.
An early investor in Amazon and a co-founder of Second Avenue Partners, Hanauer for years has been citing the dangers of income inequality in America, famously warning his "fellow zillionaires" that "if we don't do something to fix the glaring inequities in this economy, the pitchforks are going to come for us."He also hasn't been shy about offering a host of policy prescriptions to lift up the working class. Among them: raising the minimum wage to as much as $25 an hour at the nation's biggest corporations; making vastly more people eligible for overtime pay; creating a system of portable, pro-rated, and universal benefits for independent workers; and curtailing stock buybacks.
If he had his way, he'd also significantly boost corporate taxes—a total reversal of Trumpian economics.
Hanauer says that he learned the merits of this idea from watching his father manage Pacific Coast Feather. At the time, in the 1970s, the top corporate rate was 48%. (The Trump tax law just lowered it to 21% from 35%.)
"When I grew up in the family business and tax rates were very, very high, my dad employed this fantastic tax-avoidance scheme," Hanauer says. "We called it investing in the business.
"What my dad did to avoid paying corporate tax, which he hated, was to spend every dollar of cash flow on more employees, more factories, and more equipment," he recalls. "We kept our profits insanely low because we did not want to pay more corporate tax. Today. . . the penalty of high profits is very, very low."
While Hanauer has harsh words for what he calls the "trickle-downers," his condemnation is not limited to one side of the political aisle. "The evisceration of the middle class," he says, "took place during Democrat and Republican administrations."
He also sees the public sector as just one part of the problem; the private sector, in Hanauer's eyes, has largely abdicated its responsibility, as well. "In the old days, big companies used to set the tone at the top," he says. "Today, they drag everyone down to the bottom. And that shouldn't be tolerated."
One of the corporations that Hanauer criticizes is Amazon, which he helped to get off the ground (and where, it was recently disclosed, the median employee made $28,446 last year while CEO Jeff Bezos's net worth has climbed to more than $130 billion).
"They're super exploitive—just unacceptable," Hanauer says. "What I can guarantee you is that Jeff Bezos is not going to change those things in the absence of somebody putting essentially a gun to his head and forcing him to do it."
If Hanauer's father helped to forge a firebrand, there's at least one aspect of the son's life that he would have trouble fathoming. "I . . . have this giant pile of money that would have been inconceivable to my dad," Hanauer says. "And I live a ridiculously lavish life as a consequence of that."
You can listen to my entire interview with Hanauer here, along with Larry Buhl reporting on the steady erosion of overtime pay in America, and Karan Chopra explaining how great social benefits can result when "agents of innovation" combine with "agents of scale."
The Bottom Line is a production of Capital & Main.