Stanford Report Gives California Schools Mixed Report Card
Good news/bad news for state schools. Charter lobby's burned bridge problem. Austin Beutner ratchets up tensions with Los Angeles teachers.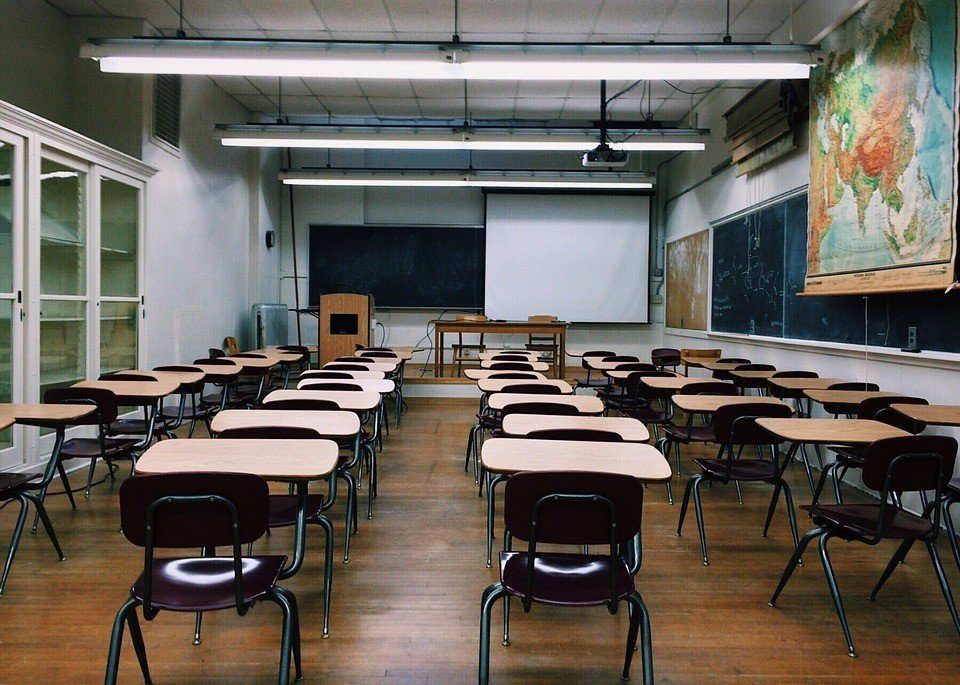 ---
"Learning Curves" is a weekly roundup of news items, profiles and dish about the intersection of education and inequality. Send tips, feedback and announcements of upcoming events to  braden@capitalandmain.com, @BillRaden.
---
Both sides of California's neoliberal divide will find something to like in "Getting Down to Facts II," the sweeping new report on the state of public education released this week by Stanford University and PACE (Policy Analysis for California Education). The good news: Overall test scores and high school graduation rates are improving, the achievement gap is narrowing, and out-of-school suspensions and school expulsions are decreasing. The bad: This progress has been limited, and California's education landscape continues to be rife with inequality.
Some highlights:
EdSource is predicting that this year's race for California Superintendent of Public Instruction will be the most expensive ever. Again. With seven weeks to go before Election Day, the same pro-privatization billionaires that in 2014 unsuccessfully poured $10.4 million into unseating current state schools chief Tom Torlakson have already surpassed that amount in new fundraising for Marshall Tuck. That leaves the teachers-backed candidate, Assemblyman Tony Thurmond (D-Richmond), at a two-to-one money disadvantage.
And, says Julian Vasquez Heilig, educational leadership and policy studies professor at Cal State Sacramento, the flat rejection by voters of the charter camp's gubernatorial candidate in the June primary is sure to see spending go even higher. "They spent a lot of money against [Gavin] Newsom on Antonio Villaraigosa, so they burned their bridge," Heilig told Learning Curves. "You know what they say: If you burn your bridge, you have to learn how to fly. And [they need Tuck] to make sure that their agenda continues to march forward."
California is officially rescuing fiscal train wrecks Oakland Unified and Inglewood Unified. Both school districts, which have been languishing under state receivership, will split $52.1 million under an education finance trailer bill signed by Jerry Brown on Monday. The catch? In Oakland's case, it could still mean closing dozens of neighborhood schools, selling or leasing property, and laying off hundreds of teachers, nurses, cafeteria workers and custodians.
Which is more or less the scenario that Los Angeles Unified superintendent Austin Beutner has been raising in a PR blitz around stalled contract talks with teachers. His austerity campaign appeared to shift last week after union doubts about district claims that LAUSD had $1.2 billion in unrestricted cash reserves were proved justified (the amount is closer to $2 billion). At a policy speech delivered in the RFK Community Schools library, the superintendent ratcheted tensions with a call for "a transparent, efficient and fair process to manage ineffective teachers out."
This veiled threat to teacher job protections, delivered against the backdrop of a possible strike, could explain why teachers were barred from the invitation-only event. And the unhappy fate of John Deasy, the onetime LAUSD supe who joined an anti-tenure legal attack in 2014, might further explain why Beutner quietly slipped out a side door while teachers protested in the front courtyard.
---
Copyright Capital & Main
Bill Aims to Fix Hollow 'College Promise' Aid Program
Also this week: Governor Gavin Newsom chooses a new state education board president, Oakland teachers move closer to a strike and the money continues to flow in an L.A. school board race.
---
"Learning Curves" is a weekly roundup of news items, profiles and dish about the intersection of education and inequality. Send tips, feedback and announcements of upcoming events to  braden@capitalandmain.com, @BillRaden.
---
Governor Gavin Newsom on Tuesday filled the state's most powerful unelected education post, appointing Stanford University professor emeritus Linda Darling-Hammond as president of California's State Board of Education. In his State of the State address, Newsom said that the nationally renowned K-12 education researcher would work alongside new schools superintendent Tony Thurmond to confront problems plaguing California's public schools.
Darling-Hammond, who currently chairs the California Commission on Teacher Credentialing and is president of the Learning Policy Institute, a Palo Alto education think tank, is the first African-American woman to head the 11-member board. The acclaimed expert in teacher preparation and educational equity has more recently come under fire for a report on school choice she co-authored that embraced portfolio districts but ignored the negative impact that charter schools have on the viability of neighborhood public schools.
Oakland high school students staged a one-day sickout Friday in support of Oakland Unified teachers, who have been working without a contract for two years. Four days earlier, the Oakland Education Association overwhelmingly voted to authorize a strike. Defying a prerecorded call and email sent on Thursday by the district that urged parents to keep their kids in class, hundreds of students from across Oakland took to the streets, marching down Broadway from Oakland Tech High School to a rally in front of Oakland Unified's downtown headquarters.
The strike vote clears the deck for OUSD teachers to walk off the job should tomorrow's release of fact-findings by a state-appointed mediation panel fail to broker a settlement. In addition to reduced class sizes and more school counselors and nurses, OUSD teachers are demanding an end to a district plan to shutter up to 24 neighborhood schools. On February 11, the OUSD school board delayed a vote on authorizing $20.2 million of an anticipated $30 million in spending cuts in the face of mounting opposition. A coalition of advocacy groups criticized the cuts in a letter to the board, saying the budget process had "not been transparent, inclusive or accountable to the board or community." That vote was rescheduled for February 25.
California's College Promise turns out to be a hollow pledge for the majority of the 2.1 million students attending California Community Colleges, charged CCC's student government president last week. In a CalMatters interview, Iiyshaa Youngblood, a student at Moreno Valley College, described the tuition scholarship program, which currently covers a year's worth of fees for first-time, full-time community college students, as helping "people who can already afford college." Assembly Bill 2, which is currently sitting in the Assembly Committee on Higher Education, proposes to expand the program for the second year of community college.
---
The net college costs of attendance for low-income community college students end up being far more than at a California State University or University of California campus.
---
According to Youngblood, the students who are most in need are ineligible for College Promise — the part-timers that make up more than two-thirds of the community college enrollment but who are too burdened with jobs and family commitments to manage a full-time course load. The scholarship program further falls short, according to a January report from the Institute for College Access and Success, by not covering non-tuition expenses like food, transportation and textbooks. Instead, the net college costs of attendance (all costs minus financial aid grants) for low-income community college students end up being far more than at a California State University or University of California campus.
The latest update on the money race in Los Angeles Unified's March 5 special election to fill out the term of disgraced Board District 5 member Ref Rodriguez comes courtesy of intrepid ed blogger Sara "Redqueeninla" Roos. In a must-read, granular analysis, Roos breaks down the race's campaign donations by profession or "affinity." The results? "An awesome display of the power of machine politics" reflected in the number and size of donations from city contractors, developers, commissioners, public employees and appointees, political consultants and public-private partners.
Of the top four money recipients, Camino Nuevo Charter Academy executive Allison Bajracharya drew 75 percent of the charter-related donations in the race, which comprise 45 percent of her campaign's receipts. Former Eric Garcetti aide Heather Repenning is second, with 15 percent of all charter donations (or seven percent of her campaign's overall contributions). Though Repenning, who also leads the top four with a whopping .81 patronage rating, has pledged that she would refuse charter school money, the independent expenditure committee backing her candidacy has already banked a $5,000 check from millionaire businessman and charter super-patron Bill Bloomfield.
---
Copyright Capital & Main