Stanford Report Gives California Schools Mixed Report Card
Good news/bad news for state schools. Charter lobby's burned bridge problem. Austin Beutner ratchets up tensions with Los Angeles teachers.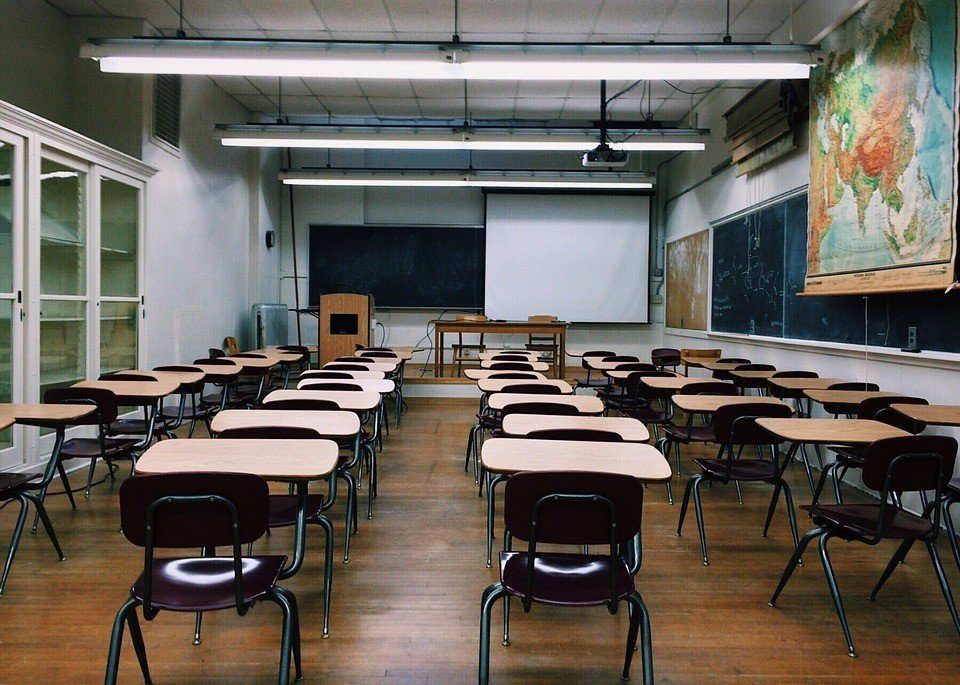 ---
"Learning Curves" is a weekly roundup of news items, profiles and dish about the intersection of education and inequality. Send tips, feedback and announcements of upcoming events to  braden@capitalandmain.com, @BillRaden.
---
Both sides of California's neoliberal divide will find something to like in "Getting Down to Facts II," the sweeping new report on the state of public education released this week by Stanford University and PACE (Policy Analysis for California Education). The good news: Overall test scores and high school graduation rates are improving, the achievement gap is narrowing, and out-of-school suspensions and school expulsions are decreasing. The bad: This progress has been limited, and California's education landscape continues to be rife with inequality.
Some highlights:
EdSource is predicting that this year's race for California Superintendent of Public Instruction will be the most expensive ever. Again. With seven weeks to go before Election Day, the same pro-privatization billionaires that in 2014 unsuccessfully poured $10.4 million into unseating current state schools chief Tom Torlakson have already surpassed that amount in new fundraising for Marshall Tuck. That leaves the teachers-backed candidate, Assemblyman Tony Thurmond (D-Richmond), at a two-to-one money disadvantage.
And, says Julian Vasquez Heilig, educational leadership and policy studies professor at Cal State Sacramento, the flat rejection by voters of the charter camp's gubernatorial candidate in the June primary is sure to see spending go even higher. "They spent a lot of money against [Gavin] Newsom on Antonio Villaraigosa, so they burned their bridge," Heilig told Learning Curves. "You know what they say: If you burn your bridge, you have to learn how to fly. And [they need Tuck] to make sure that their agenda continues to march forward."
California is officially rescuing fiscal train wrecks Oakland Unified and Inglewood Unified. Both school districts, which have been languishing under state receivership, will split $52.1 million under an education finance trailer bill signed by Jerry Brown on Monday. The catch? In Oakland's case, it could still mean closing dozens of neighborhood schools, selling or leasing property, and laying off hundreds of teachers, nurses, cafeteria workers and custodians.
Which is more or less the scenario that Los Angeles Unified superintendent Austin Beutner has been raising in a PR blitz around stalled contract talks with teachers. His austerity campaign appeared to shift last week after union doubts about district claims that LAUSD had $1.2 billion in unrestricted cash reserves were proved justified (the amount is closer to $2 billion). At a policy speech delivered in the RFK Community Schools library, the superintendent ratcheted tensions with a call for "a transparent, efficient and fair process to manage ineffective teachers out."
This veiled threat to teacher job protections, delivered against the backdrop of a possible strike, could explain why teachers were barred from the invitation-only event. And the unhappy fate of John Deasy, the onetime LAUSD supe who joined an anti-tenure legal attack in 2014, might further explain why Beutner quietly slipped out a side door while teachers protested in the front courtyard.
---
Copyright Capital & Main
A Come-From-Behind Win for Tony Thurmond?
L.A. Unified reimagines the 1990s. The effects of immigration crackdowns on Latino student enrollment. Tony Thurmond rallies to take the lead in state schools chief race.
---
"Learning Curves" is a weekly roundup of news items, profiles and dish about the intersection of education and inequality. Send tips, feedback and announcements of upcoming events to  braden@capitalandmain.com, @BillRaden.
---
The lid on a secret scheme to radically decentralize Los Angeles Unified was partially pried open last week when the Los Angeles Times provided the first inklings of what LAUSD superintendent Austin Beutner has variously called "realignment" and "reimagining" since his hiring in May. Times education writers Howard Blume and Anna Phillips say highlights include a purge of "discretionary" staff at the district's Beaudry Avenue headquarters. Budgeting, hiring and curriculum authority would be transferred to LAUSD's 988 district-managed schools, which will be organized into 32 geographic "networks" under the oversight of regional offices. The theory is that cost savings and "charter-like" autonomy will improve student outcomes. Beutner is expected to unveil details next month.
Reimagining's actual reimagineers are outside consultants who carried out a similar reorganization of Newark, New Jersey schools using a highly controversial approach borrowed from Wall Street. Called the "portfolio model," it means each of the 32 L.A. networks would be overseen like a stock portfolio. A portfolio manager would keep the "good" schools and dump the "bad" by turning them over to a charter or shutting them down much like a bum stock. Why that should fare any better than a short-lived LAUSD reform in the 1990s that also divided the district into small, semi-autonomous clusters but failed to budge academic performance remains unclear. The changes in Newark included neighborhood school closures, mass firings of teachers and principals, a spike in new charters and a revolt by parents that drove out former Newark supe — and current L.A. consultant — Cami Anderson.
One wrinkle in LAUSD going portfolio is the March 5 special election to fill the District 5 seat left vacant by the August resignation of disgraced board member Ref Rodriguez. District 5 veteran Jackie Goldberg's October 26 announcement that she is running for a third term in her old board seat could effectively make the contest a local referendum on the Beutner plan. The progressive, twice-elected L.A. City Councilmember and two-term California Assemblymember has never lost a race in her political career. The pro-charter forces on the current one-vote board majority might consider having a kinder, gentler-to-public school families Plan B waiting in the wings.
Speaking of shoo-ins, it turns out that any talk of a Marshall Tuck victory in last week's inconclusive election for California Superintendent of Public Instruction was a tad premature. As of Wednesday evening, the California Secretary of State reported that progressive Assemblymember Tony Thurmond has surged ahead of the former charter school operator by nearly 75,000 votes in the ongoing count of an estimated 4.8 million, mostly mail-in ballots that arrived after Election Day. Although millions of ballots remain to be counted, given the fact that late voters in California traditionally swing leftward and more diverse, Learning Curves is officially going out on a limb to be the first to congratulate superintendent-elect Thurmond on his narrow but decisive victory.
This week's prize for the least surprising findings in an education study goes to Stanford researchers Thomas Dee and Mark Murphy, who determined that wherever county law-enforcement cooperated in ramped-up immigration enforcement with ICE agents, Latino school enrollment dropped by an average of almost eight percent within two years. Federal law prohibits schools and districts from adopting policies that deny or discourage children from enrolling because of immigration status. But Dee and Murphy's "Vanished Classmates: The Effects of Local Immigration Enforcement on Student Enrollment" estimated that 300,000 Latino children were uprooted from their schools between 2000 and 2011 in 55 jurisdictions that had voluntary enforcement partnerships with the feds.
---
Copyright Capital & Main