Stanford Report Gives California Schools Mixed Report Card
Good news/bad news for state schools. Charter lobby's burned bridge problem. Austin Beutner ratchets up tensions with Los Angeles teachers.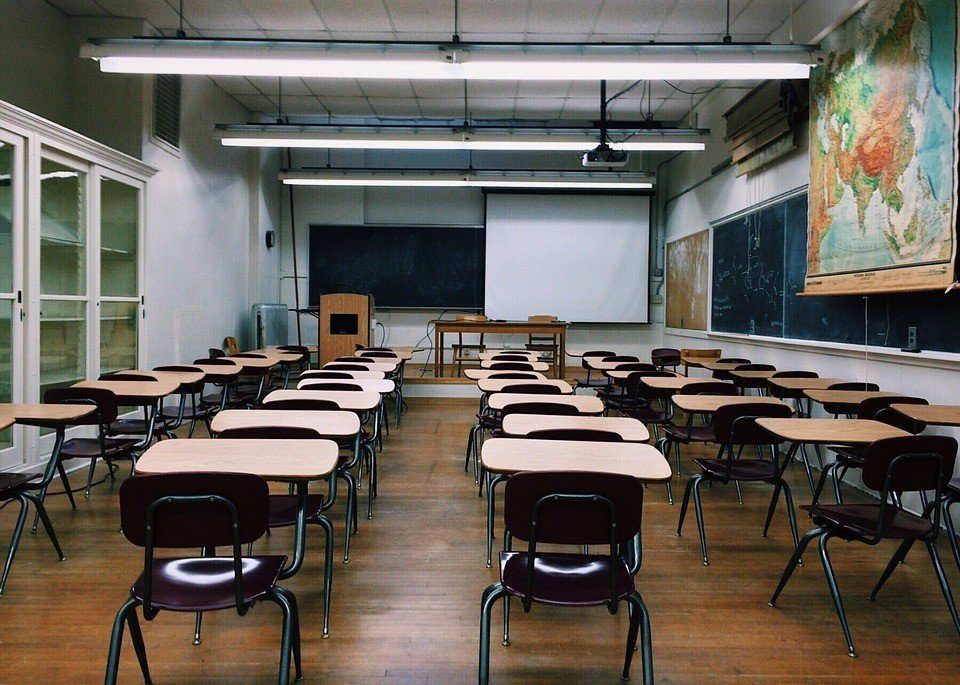 ---
"Learning Curves" is a weekly roundup of news items, profiles and dish about the intersection of education and inequality. Send tips, feedback and announcements of upcoming events to  braden@capitalandmain.com, @BillRaden.
---
Both sides of California's neoliberal divide will find something to like in "Getting Down to Facts II," the sweeping new report on the state of public education released this week by Stanford University and PACE (Policy Analysis for California Education). The good news: Overall test scores and high school graduation rates are improving, the achievement gap is narrowing, and out-of-school suspensions and school expulsions are decreasing. The bad: This progress has been limited, and California's education landscape continues to be rife with inequality.
Some highlights:
EdSource is predicting that this year's race for California Superintendent of Public Instruction will be the most expensive ever. Again. With seven weeks to go before Election Day, the same pro-privatization billionaires that in 2014 unsuccessfully poured $10.4 million into unseating current state schools chief Tom Torlakson have already surpassed that amount in new fundraising for Marshall Tuck. That leaves the teachers-backed candidate, Assemblyman Tony Thurmond (D-Richmond), at a two-to-one money disadvantage.
And, says Julian Vasquez Heilig, educational leadership and policy studies professor at Cal State Sacramento, the flat rejection by voters of the charter camp's gubernatorial candidate in the June primary is sure to see spending go even higher. "They spent a lot of money against [Gavin] Newsom on Antonio Villaraigosa, so they burned their bridge," Heilig told Learning Curves. "You know what they say: If you burn your bridge, you have to learn how to fly. And [they need Tuck] to make sure that their agenda continues to march forward."
California is officially rescuing fiscal train wrecks Oakland Unified and Inglewood Unified. Both school districts, which have been languishing under state receivership, will split $52.1 million under an education finance trailer bill signed by Jerry Brown on Monday. The catch? In Oakland's case, it could still mean closing dozens of neighborhood schools, selling or leasing property, and laying off hundreds of teachers, nurses, cafeteria workers and custodians.
Which is more or less the scenario that Los Angeles Unified superintendent Austin Beutner has been raising in a PR blitz around stalled contract talks with teachers. His austerity campaign appeared to shift last week after union doubts about district claims that LAUSD had $1.2 billion in unrestricted cash reserves were proved justified (the amount is closer to $2 billion). At a policy speech delivered in the RFK Community Schools library, the superintendent ratcheted tensions with a call for "a transparent, efficient and fair process to manage ineffective teachers out."
This veiled threat to teacher job protections, delivered against the backdrop of a possible strike, could explain why teachers were barred from the invitation-only event. And the unhappy fate of John Deasy, the onetime LAUSD supe who joined an anti-tenure legal attack in 2014, might further explain why Beutner quietly slipped out a side door while teachers protested in the front courtyard.
---
Copyright Capital & Main