Looking for the Union Label in All the Right Places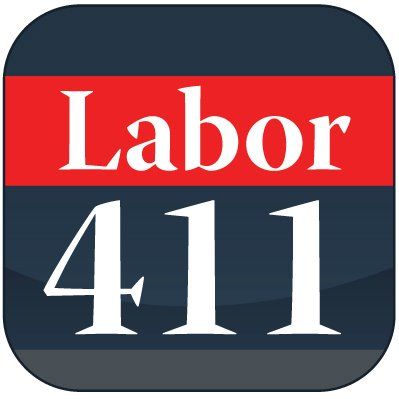 Cherri Senders wasn't always looking for the union label. Back in the late 1980s the Washington, D.C. native was writing for the L.A. Weekly, an alternative newspaper that was generous with editorial pleas for social justice but miserly when paying its own workers.
"I saw how exploited writers were," Senders tells Frying Pan News. "We joined the National Writers Union and were able to go from five cents a word to seven. That's how I found out about the labor movement."
About 15 years later a friend of Senders, who by then had started her own communications company, wanted to learn how to purchase union-made baby products, but couldn't find a way to track down which ones bore a union label.
There had always been Buy Union lists – often out of date and pinned to the bulletin boards of union halls or, more recently, circulated on various Web sites. More often, though, consumers were confronted by the seemingly endless lists of companies and products that unions urged the public to boycott.
Senders recognized a classic marketing opportunity: The hole that needed filling.
"I saw that we needed a Patronize List," Senders recalls. "Businesses deserve to be rewarded if they have a union shop."
She thought of creating a one-stop super-list for shoppers who wanted to support high-road businesses and, with the logistical support of the Los Angeles County Federation of Labor, began researching ways to bring such a guide to life.
"We started with 50 or 60 lists, but found dozens that were out of date or arbitrary," Senders says. "We took them and cleaned them up."
The result was Labor 411, which began in 2008 as a printed directory of union-made products – everything from Los Angeles restaurants to camping gear to home cleaning products. (The name was not universally popular – friends cautioned Senders that it sounded too much like Variety's LA 411 production ad site.) Today Labor 411 has expanded into both printed guides and a Web site that caters to socially conscious consumers in Los Angeles and San Francisco. Click on an item and information about both the manufacturer and the union that represents the company's workers pops up.
The efforts of a 10-member team at Senders Communications Group to ensure that Labor 411's lists remain current have made it the top go-to resource for finding union-made products and services. Yet the team faces the hard reality of two historic phenomena – a globalized manufacturing economy and America's shrinking unionized workforce. These trends have forced Labor 411 into adopting more elastic definitions of what constitutes a union label.
"There's no such thing as wall-to-wall purity today – the car with the most American parts is a Toyota Camry," Senders says. Compromise is inescapable. "If it's put together here in the U.S., and as long as there's a union member who's touched the product, it makes it into our book."
Senders points to the dilemma of "double-breasted companies" – retailers who may have some unionized manufacturing facilities or stores in the United States, but who have also moved some operations to non-union factories offshore.
"We support the American-made Hershey's," she says of the U.S. chocolate giant, which also produces candy from factories in Mexico. "Macy's is another 'company split' – it has five union stores around the country, while the rest are not union."
Labor 411, which is funded by advertising, is easily the most comprehensive of Buy Union endeavors. It also is the most Facebook-savvy and the most imaginative. The Web site is peppered with chatty blog posts written by Senders and several team members, and features product raffles and spotlights on different unions and labor campaigns. A cell-phone app is in the works and the site currently features a Buy Union/Buy American campaign, which urges readers to purchase union products whenever possible. If these are unavailable, it recommends buying American products, even if they are not union made.
One marketing tool has been to promote union products around holidays, the Super Bowl, social events and even cocktails. Sometimes readers will find Labor 411's unique hybrid categories – one Halloween post, for example, combined union-distilled Bacardi rum and Trolli gummy worms to produce a recipe for Halloween Rummy Worms. (A child-friendly version, called Worms in Dirt, retained the gummy worms but used union-made Oreos and Royal Brand chocolate pudding.)
The printed guide, which is distributed to 17,000 union officials and labor allies, doesn't have all 4,700 of the listings that are available online, but does feature data on local businesses whose workforces are unionized.
Senders believes it's important to patronize businesses that treat their workers fairly.
"We've always been more interested in telling people what not to do than what to do," she says, referring to the decades of progressive boycott lists. "We need to convince our own members that if your employer does well, you will do better."

Award-Winning Reporter David Sirota to Lead National Investigative Desk on Inequality for Capital & Main
The New York Times has credited Sirota's Wall Street reporting for showing "that secrecy can hide high fees, low returns, excess risk and the identity of politically connected dealmakers."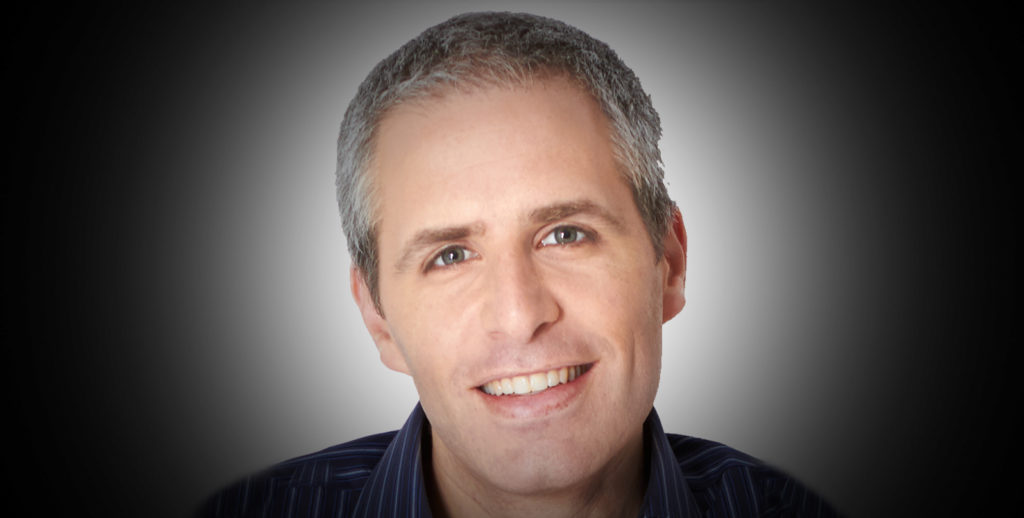 LOS ANGELES — Capital & Main announced today that award-winning reporter David Sirota will lead a new national investigative desk for the California-based publication. His coverage will focus on the country's historically high level of economic inequality, and the role of Wall Street, the private sector and government policy in perpetuating income disparity.
"I am thrilled to join one of the most promising young investigative publications in the country," said Sirota. "There has never been a greater need for aggressive nonpartisan reporting that scrutinizes how corporations, lawmakers and the super-rich wield political and economic power. Capital & Main has established a reputation as an intrepid source of hard-hitting investigative reporting. I am excited to expand their capacity to shine a spotlight on how and why America now has the highest level of economic inequality in the country's modern history."
Sirota will join Capital & Main as a full-time reporter this summer, and prior to that will consult with the publication on editorial content and partnerships. The new position was made possible in part by a grant from the Jonathan Logan Family Foundation in Oakland, CA.
Capital & Main is a non-profit publication founded in 2013 and its reporting has been co-published by (among others) The Atlantic, Time, The Guardian, Reuters, The Daily Beast, Slate, Grist, Fast Company, The Huffington Post and Newsweek. Capital & Main's reporting has won recognition from the Society of American Business Editors & Writers, the Southern California Journalism Awards and the Best of the West contest. Its reporters have been featured on (among others) PRI's The World, WNYC's The Takeaway, as well as on programs on KQED and KCRW.
Sirota has reported extensively on the relationship between money and politics, and has gained a reputation as a journalist willing to scrutinize public officials of both parties. During his career, he has become one of American journalism's most authoritative experts on complex financial systems including taxes, hedge funds, private equity and public pensions. He is a two-time winner of the Best in Business award from SABEW – most recently for his coverage of the 2017 Republican tax bill and its controversial "Corker kickback" provision. Before that, he won recognition from the Columbia Journalism Review for his reporting on how conflicts of interest shaped how Democratic Gov. Dan Malloy's administration oversaw a proposed health-care merger. Sirota has also won Ithaca College's Izzy Award and has been a finalist for UCLA's Gerald R. Loeb Award and Syracuse University's Mirror Award.
The New York Times has credited Sirota's Wall Street reporting for showing "that secrecy can hide high fees, low returns, excess risk and the identity of politically connected dealmakers." In one of its awards, SABEW said Sirota has produced "original, tenacious reporting that displayed a mastery of scouring documents, analyzing data and holding public officials accountable." The legendary late columnist Molly Ivins said, "Sirota is a new-generation populist who instinctively understands that the only real questions are 'Who's getting screwed?' and 'Who's doing the screwing?'"
"David Sirota is one of the finest investigative reporters in the country, and he promises to take Capital & Main's reporting on inequality and related issues to a whole different level," said Capital & Main board member Rick Wartzman, a former Wall Street Journal reporter, Los Angeles Times business editor and the author of four books, including The End of Loyalty: The Rise and Fall of Good Jobs in America. "David's fearless approach to holding the powerful to account is precisely what we need at this moment in time."
From 2014 to 2018 Sirota led International Business Times' investigative reporting team, where he broke major stories on how President Trump's top adviser evades ethics laws as he shapes policies that could enrich his firm; CFPB chief Mick Mulvaney's ties to the financial industry — and how he pressured regulators to back off predatory lending rules at the same time he was raking in cash from payday lenders; how Equifax lobbied against consumer protection rules just before its huge data breach; and how chemical companies that spewed toxins after Hurricane Harvey had worked to reduce safety regulations in the lead-up to the disaster.
In 2014, Sirota's investigative series for PandoDaily about public broadcasting compelled a PBS flagship station to return a $3.5 million contribution from a hedge fund billionaire. That same year, Sirota's investigative reporting about pensions for PandoDaily and then for International Business Times led the New Jersey state government to open a formal pay-to-play investigation and to divest state holdings in a venture capital firm. Sirota's reporting for International Business Times also led San Francisco officials to delay a proposed $3 billion investment in hedge funds.
"We have been longtime admirers of David's work, and couldn't imagine a better fit for our reporting on inequality," said Capital & Main publisher Danny Feingold. "David will give us the capacity to break important national stories on one of the country's great existential threats."
Sirota is also the author of two New York Times best-selling books, Hostile Takeover and The Uprising, as well as Back to Our Future, which became the basis for the National Geographic Channel's miniseries "The '80s: The Decade that Made Us." He appears frequently on MSNBC and CNN, and is the host of a podcast on economic, political and social issues.