John Densmore on the Simón Bolívar Youth Orchestra
The magic of El Sistema, Venezuela's program of taking impoverished kids and teaching them classical music, can be summed up in one sentence uttered by its founder, Dr. Jose Abreu: "If you put a musical instrument in the hand of a kid, he or she will not pick up a gun." It is somewhat of a miracle, although it is an old idea. The creative impulse (which resides in everyone) can act as a curandero, or healer, to re-imagine dead-end paths down which poor children are headed, and find new roads that are limitless. America is slow to realize this. With weak economic times, we always cut funding for the arts, when that is a time to increase fields that foster new imagination, new ways of thinking. Holding on  to our narrow vision that South America stole our name, we know something is happening south of the border, but we "don't know what it is, do we, Mr. Jones?" And it's completely under the CIA's radar.
Well, New York is about to get a dose of what has healed 400,000 young Venezuelans. On December 10 and 11, the Simon Bolivar Orchestra, under the baton of Gustavo Dudamel, will return to Carnegie Hall for two concerts. The L.A. Philharmonic's new wunderkind conductor, Gustavo Dudamel, is a living example of the results of El Sistema. His enthusiasm for El Sistema is boundless because he knows that he was saved, and wants to give back. Gustavo and his maestro, El Sistema's Dr. Abreu, really care about these kids.
It is culture shock to sit at the Walt Disney Concert Hall in Los Angeles and look down at 100 twenty-something musicians with jet-black hair and olive-complexioned skin. They rip into the repertoire of European classical music like there's no tomorrow. The Simon Bolivar Orchestra from Venezuela plays the music of 200-year-old white European composers with such gusto that audiences immediately jump out of their seats as if they were at a rock concert, yelling, "Encore, encore!"
On a recent PBS Special about Dudamel, Tavis Smiley asked the correct question and the maestro gave the correct answer: Smiley inquired as to whether Dudamel was playing "dated music," to which the ever-present Gustavo replied, "It's not the same… we're reinterpreting it!" And reinterpreting it they are. It's as if none of us saw it coming: Beethoven's butt needed a direct shot (mainline) of Salsa! The Venezuelans have Latin music coursing through their veins. Never seen a symphony orchestra stand up and dance while playing? Just go here and check out some of the Simon Bolivar Orchestra's euphoric performances of Leonard Bernstein's "Mambo" from all over the globe. The obvious enthusiasm comes from most of the musicians knowing that El Sistema is probably their only chance of getting out of the dire environment into which they were born. That's why they practice their asses off: it's not a handout, but a hand up.
The shadow side of all this passion is that the seasoned players of the LA Phil warn young musicians that pacing will make for a longer career. Like Rafael Nadal, the passionate young Spaniard on the tennis court, Dudamel, the gifted young conductor from Caracas, occasionally suffers from physiological problems. Gustavo and Rafa are just a couple of years apart (31 and 29 respectively), yet Nadal hits every ball as if it's the last, putting everything possible into it. Dudamel is the same with every note of every symphony he's conducting. The tennis player has knee problems; the conductor's shoulder and neck give him occasional trouble. But, of course, there is something thrilling about watching someone "go for it" in every moment. The concentration is palpable.
So yes, there's a revolution going on, and I had a sense that it was coming when I saw "The Dude" guest-conduct the LA Phil, but I didn't know the extent of it. I didn't know that when Dudamel's hometown musicians came to LA, my eyes would be glued on Felix Mendoza, the Bolivar's tympani player — the instrument that I'd played in high school. Like his conductor, Mendoza's entire being is engaged when he plays. Tympani players spend a lot of time counting bars with classical music, because they're mainly required to provide the dramatic climaxes. To see this young man, who looks like he could have wound up in a gang (except when he smiles!) actually "grooving" to Mahler, while doing the math of counting until he comes in, is mind boggling. What this is, and what El Sistema has produced, is a border crossing. If Latino musicians can understand European classical music as well as or better than their white European counterparts, a healing occurs. Racism diminishes. If Caucasians can get into salsa, if African-Americans can appreciate country music, if, if, if…
Gosh, and all this is coming from a country that our previous president called one of the "Axes of Evil." Art and culture are the glue between peoples. If we can be open to understanding the "other," we just might get along better. Venezuela is doing something right. More than just right, it is a worldwide classical music phenomenon. It's almost embarrassing that with all of America's resources we are cutting funding for the arts, not expanding it. We are a great melting pot, the great experiment that has more diverse cultures than any other nation. And a way to fast-track all cultures on earth to get along is through the power of the arts… each other's.
This post first appeared on Huffington Post and is republished with permission.

Award-Winning Reporter David Sirota to Lead National Investigative Desk on Inequality for Capital & Main
The New York Times has credited Sirota's Wall Street reporting for showing "that secrecy can hide high fees, low returns, excess risk and the identity of politically connected dealmakers."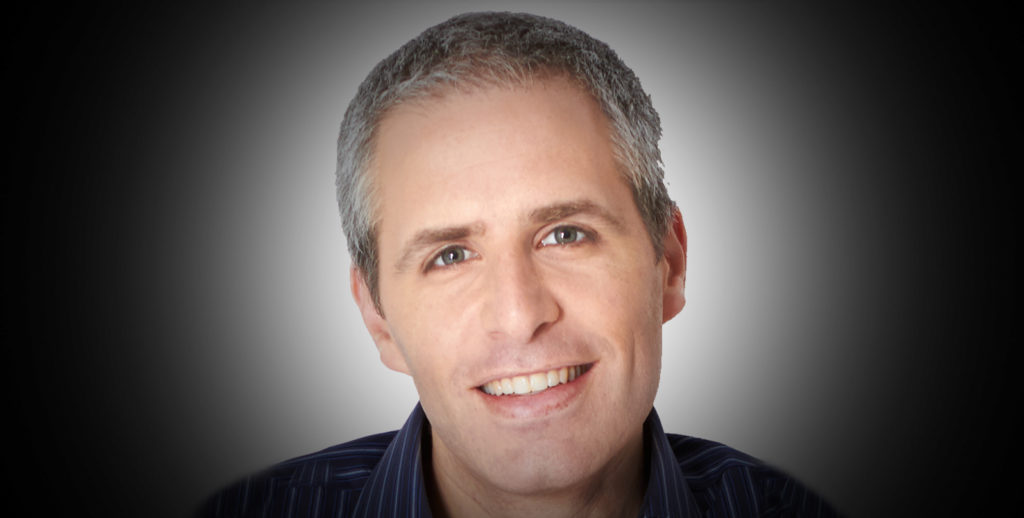 LOS ANGELES — Capital & Main announced today that award-winning reporter David Sirota will lead a new national investigative desk for the California-based publication. His coverage will focus on the country's historically high level of economic inequality, and the role of Wall Street, the private sector and government policy in perpetuating income disparity.
"I am thrilled to join one of the most promising young investigative publications in the country," said Sirota. "There has never been a greater need for aggressive nonpartisan reporting that scrutinizes how corporations, lawmakers and the super-rich wield political and economic power. Capital & Main has established a reputation as an intrepid source of hard-hitting investigative reporting. I am excited to expand their capacity to shine a spotlight on how and why America now has the highest level of economic inequality in the country's modern history."
Sirota will join Capital & Main as a full-time reporter this summer, and prior to that will consult with the publication on editorial content and partnerships. The new position was made possible in part by a grant from the Jonathan Logan Family Foundation in Oakland, CA.
Capital & Main is a non-profit publication founded in 2013 and its reporting has been co-published by (among others) The Atlantic, Time, The Guardian, Reuters, The Daily Beast, Slate, Grist, Fast Company, The Huffington Post and Newsweek. Capital & Main's reporting has won recognition from the Society of American Business Editors & Writers, the Southern California Journalism Awards and the Best of the West contest. Its reporters have been featured on (among others) PRI's The World, WNYC's The Takeaway, as well as on programs on KQED and KCRW.
Sirota has reported extensively on the relationship between money and politics, and has gained a reputation as a journalist willing to scrutinize public officials of both parties. During his career, he has become one of American journalism's most authoritative experts on complex financial systems including taxes, hedge funds, private equity and public pensions. He is a two-time winner of the Best in Business award from SABEW – most recently for his coverage of the 2017 Republican tax bill and its controversial "Corker kickback" provision. Before that, he won recognition from the Columbia Journalism Review for his reporting on how conflicts of interest shaped how Democratic Gov. Dan Malloy's administration oversaw a proposed health-care merger. Sirota has also won Ithaca College's Izzy Award and has been a finalist for UCLA's Gerald R. Loeb Award and Syracuse University's Mirror Award.
The New York Times has credited Sirota's Wall Street reporting for showing "that secrecy can hide high fees, low returns, excess risk and the identity of politically connected dealmakers." In one of its awards, SABEW said Sirota has produced "original, tenacious reporting that displayed a mastery of scouring documents, analyzing data and holding public officials accountable." The legendary late columnist Molly Ivins said, "Sirota is a new-generation populist who instinctively understands that the only real questions are 'Who's getting screwed?' and 'Who's doing the screwing?'"
"David Sirota is one of the finest investigative reporters in the country, and he promises to take Capital & Main's reporting on inequality and related issues to a whole different level," said Capital & Main board member Rick Wartzman, a former Wall Street Journal reporter, Los Angeles Times business editor and the author of four books, including The End of Loyalty: The Rise and Fall of Good Jobs in America. "David's fearless approach to holding the powerful to account is precisely what we need at this moment in time."
From 2014 to 2018 Sirota led International Business Times' investigative reporting team, where he broke major stories on how President Trump's top adviser evades ethics laws as he shapes policies that could enrich his firm; CFPB chief Mick Mulvaney's ties to the financial industry — and how he pressured regulators to back off predatory lending rules at the same time he was raking in cash from payday lenders; how Equifax lobbied against consumer protection rules just before its huge data breach; and how chemical companies that spewed toxins after Hurricane Harvey had worked to reduce safety regulations in the lead-up to the disaster.
In 2014, Sirota's investigative series for PandoDaily about public broadcasting compelled a PBS flagship station to return a $3.5 million contribution from a hedge fund billionaire. That same year, Sirota's investigative reporting about pensions for PandoDaily and then for International Business Times led the New Jersey state government to open a formal pay-to-play investigation and to divest state holdings in a venture capital firm. Sirota's reporting for International Business Times also led San Francisco officials to delay a proposed $3 billion investment in hedge funds.
"We have been longtime admirers of David's work, and couldn't imagine a better fit for our reporting on inequality," said Capital & Main publisher Danny Feingold. "David will give us the capacity to break important national stories on one of the country's great existential threats."
Sirota is also the author of two New York Times best-selling books, Hostile Takeover and The Uprising, as well as Back to Our Future, which became the basis for the National Geographic Channel's miniseries "The '80s: The Decade that Made Us." He appears frequently on MSNBC and CNN, and is the host of a podcast on economic, political and social issues.