Job Trek: The Next Generation
I'm going to be frank – I'd do just about anything for a good union job. But as a twenty-something worker with limited job experience who's been seeking permanent, full-time employment for nearly a year, I'd be willing to take just about any job.
But I'd really like a union job.
Not just for the job stability, solid wages and good benefits (don't get me wrong, those are huge selling points), but because I want to be part of the historic and ground-breaking movement that's responsible for creating, growing and maintaining America's middle class.
As a member of a union household, I've experienced first-hand the benefits that unions can bring to young families like mine. But when I look around at my friends and others my age, it's clear that my family is in the exceptionally fortunate minority. Most of our friends (regardless as to whether they have high school diplomas or law degrees) would bend over backwards to have the job security that my wife does. Heck, I would too.
And I'm not alone – young job seekers just like me are coming out in droves just to have a shot at a life-changing union job. Last month, I stood in a line for hours with more than 400 job-seekers, including many young people, to fill out an application to join the IBEW [International Brotherhood of Electrical Workers] electrician apprentice program. Most of them weren't just there seeking a job, they were seeking to be part of a movement that would change the quality of their lives.
Let's talk about the word, 'movement.' To me, a movement is like a snowball, perched on top of a snowy mountainside. Give it a push and watch it grow. It gathers strength exponentially, gaining surface area as it gains mass. Soon it can take out and absorb any obstacle in its way, and nothing can stop it. This is the moment when a push from young people could give the Labor Movement the momentum it needs, bending the arc of history in our favor for generations to come. The unions need the energy of youth to re-infuse the movement with new ideas and actions, and the youth need the unions to do what unions do best – effect change that benefits the working class in a truly meaningful way.
In the history of the United States, never have there been two groups who need each other more than the youth need the unions right now, and vice versa. Laden with student debt and desperate to find work, we feel like we are lost in a world that has confirmed our worst fears, that those we have trusted to lead us are deeply and permanently flawed, maybe even deceitful and corrupt. We have little faith or trust for those in power, but unlike previous generations who had pillars to lean on in times of trouble, we look around and see those pillars rotting at the core and threatening to crash down on top of us. We see a future where our debt enslaves us and the government allows or even sanctions it, where wages for the 99 Percent continue to fall as corporate profits continue to rise. And for us, there is no bright light at the end of the tunnel, because few of us have any sort of retirement plan, and most of us fear that Social Security and Medicare won't be around for us when we need it.
The only way to wrestle the controls away from those that have lead us down this path of skewed prosperity and misguided destructiveness is to grow a new generation of motivated and inspired individuals, marching together to veer us out of the way of the next collision and back on the track of prosperity for all. It's a new world we live in, and not reaching out to the younger and future workers of the nation is a mistake that unions can't afford.
That's because we are a strongly empathetic generation that cares greatly for one another, and our social fabric has deeply rooted in us the idea of community and inclusion. But we're also the "Facebook Generation" – indeed, many of us can barely recall a time before 'status updates' ruled our social lives. While these technologies were invented to keep us connected and together, the end result has actually pushed us apart physically — a duality that has divided our "real" lives from our "virtual" lives.
Now, I may not have a wealth of experience with unions, but I sure do know young people, and I've got some unsolicited advice for unions who are looking to expand and energize our generation.
First, take the technologies that divide our lives and use them to unite with us and bring us your message. Reach out to us online, because that's where we are the most. But don't forget to seek us out in our schools and colleges, as we graduate and search for careers, as we are trying to pay off our debt and start our lives. Tell us about what a good union job looks like and how we can get one, and we will join you. Show us what it is like to have a voice at work, and we will fight for you. Give us a chance, and we will not disappoint you. We will bring the Labor Movement into the future; a future where workers get paid a fair share of the profits they generate, where they still have rights, where there is still a check on corporate interests, and where there is Liberty and Justice for all.
Steve Band is a member of NextUp California, a coalition of young union and non-union workers seeking to build a stronger Labor Movement; his post first appeared on Labor's Edge and is republished with permission. Full disclosure: The author is married to the editor of Labor's Edge.
Government Shutdown's Silver Lining: A Corporate Hiring Guru Speaks Out
Co-published by Fast Company
Ending the shutdown won't curtail the hiring opportunities for corporate recruiters, says one expert. It's like divorce: Once you start thinking about leaving, the odds that it will happen go up dramatically.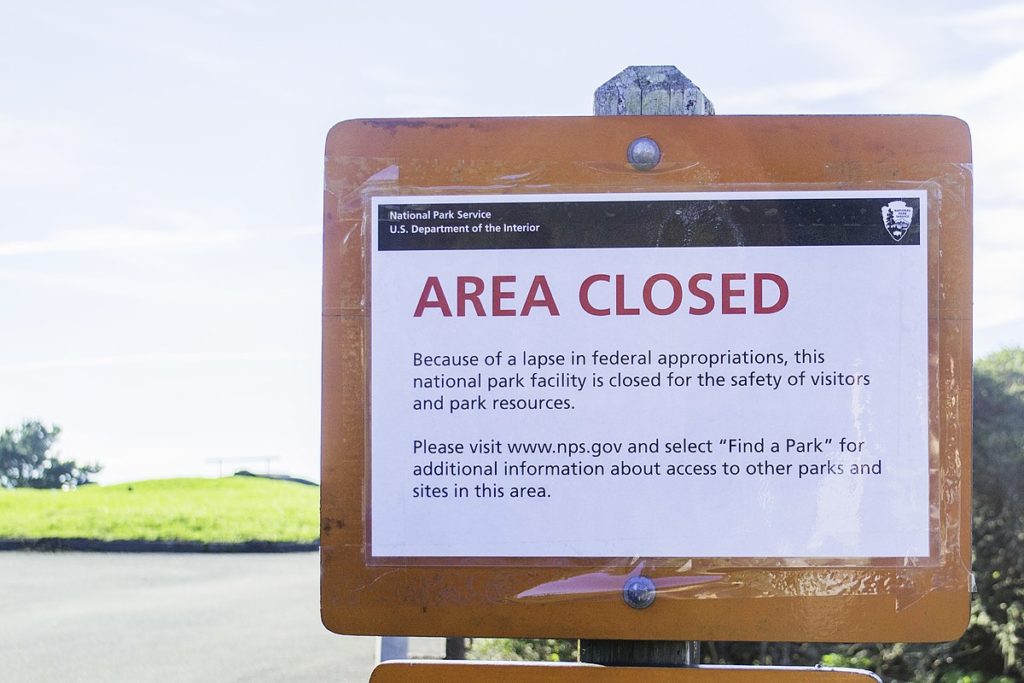 ---
In the new economic climate, even the most mission-driven of federal workers might be forgiven for abandoning the nation's parks, airways and regulatory agencies.
---
Co-published by Fast Company
When the federal government shut down for 16 days in 2013, corporate hiring guru John Sullivan advised companies on how to raid federal government workplaces for talent.
A blog post he penned at the time caused some to charge him with being unpatriotic, he said recently, while others thanked him for the reminder that federal workers were ripe for the plucking.
This time around, the climate is even better for corporations looking to cull staff from a workforce that is already well-trained and also known for its loyalty, Sullivan tells Capital & Main by phone. He describes the current moment—with hundreds of thousands of federal employees forgoing paychecks and, in many cases, sitting at home — as tantamount to "a sale on Black Friday."
---
Congresswoman:  The shutdown could have a long-term impact on the federal government's ability to attract workers with IT skills.
---
"If you've been screaming for the last two years" about the skills-and-talent shortage, "this week there isn't one," says Sullivan, who heads the human resource management program at San Francisco State University's College of Business.
The partial shutdown, that began on December 22 when President Trump failed to secure funding from Congress for his border wall, has impacted employees at a host of federal agencies, including the departments of Agriculture, Commerce, Homeland Security, Housing and Urban Development, Interior, Justice, State, Transportation and Treasury and the NASA.
What makes this particular shutdown so suitable for raiding federal workplaces? It's not just that employee morale has taken a nosedive, thanks to a president who is at war with many of the agencies he oversees. Nor is it only the fact that Trump threatened to keep the government closed for as long as a year, a notion that "really scares people," says Sullivan.
---
With Amazon's opening new offices in the District of Columbia area, three out of four IT workers in DC say they would consider leaving their current jobs for the tech behemoth.
---
It's also the economic climate. Companies are growing. Unemployment is low. Remote work is increasingly an option. Technical advances have made looking for a job easier than it was in 2013. "You can say 'boo' to your phone and apply for a job," adds Sullivan, delivering his matchmaking pitch with such force that even the most mission-driven of federal workers might be forgiven for abandoning the nation's parks, airways and regulatory agencies.
Congresswoman Robin Kelly (D-IL), the ranking member of the House Subcommittee on Information Technology, worried, in a statement last week, that the shutdown would have a long-term impact on the federal government's ability to attract workers with IT skills. The federal government has generally struggled to attract young tech workers, and Amazon's new offices in the District of Columbia area has three out of four IT workers in DC saying they would consider leaving their current jobs for the tech behemoth.
Tech workers — and upper-salaried talent — are not the only employees coveted by the private sector, says Sullivan. Forest Service employees. Coast Guard workers. Transportation and Safety Administration agents. Any unpaid workers could be lured away, especially in states like California and Texas, where economies are strong, he maintains. An employment agency for California's casinos recently put this shout out on Twitter: "Any @TSA employees looking for new opportunities, PTGaming is hiring!" along with the popular hashtag, #shutdownstories.
The shutdown could also prompt federal employees to throw scruples to the wind and step into the infamous revolving door that leads workers from government jobs to the private sector and back again. When Sullivan was advising companies in 2013, he helped firms hire from agencies that regulated them.
"And by the way," asks Sullivan, persisting with his siren song, "if I was a regulator, [with] President Trump eliminating all those regulations, why am I needed? Why not go to the private sector?"
Sullivan, who says he is an underpaid government worker in his own right, is concerned about the public cost of his and others' efforts to lure away the federal government's top talent. The best employees will leave first, and "literally billions" in training dollars will be lost, he predicts.
But he puts the blame squarely on a public sector that undervalues its workers. Corporations that pilfer federal government workforce for talent offer a kind of public service and corrective by demonstrating the price that must be paid "for degrading public service and unnecessarily frustrating federal employees," he wrote in his 2013 post.
Ending the shutdown won't curtail the hiring opportunities for corporate recruiters, says Sullivan. "It's like divorce. Once you start thinking about [leaving], the odds [that it will happen] go up dramatically."
---
Copyright Capital & Main