Jerry Brown's University of California Perma-Temp Problem
When California Governor Pat Brown helped create the modern University of California system in the early 1960s, he envisioned many things: a world-class structure of higher education, universal access to students from every background, a gateway to middle-class careers, cutting-edge research centers. All of that has come to pass, making UC an enduring part of Brown's legacy.
One thing Brown did not foresee, however, was UC becoming embroiled in an emblematic fight over economic inequality, with critics charging that one of the nation's most prestigious public institutions is perpetuating poverty.
The controversy over UC's use of thousands of contract workers who earn low wages with few, if any, benefits has taken center stage in Sacramento, where legislation that would end such practices cleared the Legislature last week. The fate of Senate Bill 376, sponsored by state Senator Ricardo Lara (D-Bell Gardens), now rests with Pat Brown's son, current California Governor Jerry Brown, who has yet to indicate whether he will sign or veto the legislation. The bill would require UC contractors to meet the same wage and benefit standards as the university for comparable labor — what backers call "equal pay for equal work."
Brown's personal decision will come amid escalating national concern over income inequality, increasing the visibility of his choice. While the number of people directly affected by the proposed law is small compared to those covered by recent minimum wage hikes in such large cities as Los Angeles and San Francisco, the symbolic value is significant. Will Brown side with UC and its president, Janet Napolitano, in opposing the bill, or will he align himself with those who believe that California's preeminent public university must be held to a higher standard on one of the defining issues of our time?
UC argues that it has already addressed the issue of low wages through the July enactment of a $15 hourly minimum wage for all employees and contract workers. But this raise leaves intact a system whose many custodians, parking attendants, food prep workers, landscapers and others languish for years as what critics regard as perma-temps — doing the same work as UC employees but receiving significantly lower pay and few or no benefits.
"The use of contract workers is rampant in the U.S., and usually is motivated by a simple desire to cut labor costs," said Shar Habibi, research and policy director at In the Public Interest, a nonprofit group that studies the effects of outsourcing. "Whether it's large public institutions or multinational corporations, contracting out almost always hurts workers and is a major factor in the larger societal problem of economic inequality."
UC claims it does not even know how many contractors it has across the state, let alone how many subcontracted workers these companies employ. But the union that represents UC's blue-collar employees, AFSCME 3299 (American Federation of State, County and Municipal Employees), believes that the vast majority of UC's contract workers are perma-temps – long-term employees who are nevertheless considered temporary workers by their employers.
AFSCME points, for example, to a recently formed committee of 51 contracted custodians and parking lot attendants at UC Berkeley, who collectively have logged 440 years — an average of nearly nine years per worker (ranging from two to 21 years).
Dianne Klein, a spokesperson for the UC system, claims that most contract workers are short-term, and says it's "untrue that contract workers have the same career trajectory as full-time employees." When asked to define what UC considers short term, she replied: "the specifications of a contract."
Antonio Ruiz has had multiple contracts as a UC Berkeley parking lot attendant and, after working 21 years for a succession of contractors, earns $11.50 an hour. He says he has no paid holidays, and can't afford the health care plan offered by LAZ Parking, his latest UC contractor. Parking attendants employed by UC with comparable experience earn $24 an hour with benefits. In order to make ends meet, Ruiz has a second job at a hotel and often works at both from 8 a.m. to 11 p.m.
"It's been really hard for me working two jobs, where working for UC I could work one job, just eight hours," Ruiz said in an interview with Capital & Main. "I don't have time for my kids, for my wife."
When asked about Ruiz's working conditions, UC spokesperson Klein responded, "That is an issue you might want to take up with the contractor."
Ruiz's situation offers a window into the unstable world of contract workers. One of the previous UC contractors he worked for, Daja International, went bankrupt, leaving him and his co-workers high and dry.
"The majority of my co-workers didn't get paid," Ruiz said. "We went to UC, they said we are very sorry, we will see what we can do. Last year we got checks for a few hundred dollars. We lost thousands of dollars. I still owe credit card debt for two thousand dollars thanks to this company that ran away."
This summer, Ruiz and a co-worker filed a wage theft claim with the California Labor Commissioner against LAZ Parking, alleging they were systematically denied legally required breaks for several years.
Some of the stories of UC contract workers closely resemble the kind that have put corporate giants like Walmart on the hot seat. Consuelo Barrera, a subcontracted custodial worker at UC Berkeley, earns $10 an hour with no benefits. One of her children is on Medi-Cal, and Barrera and an older son also rely on the taxpayer-funded program for emergency care. She has resorted to high-interest "payday lenders," and says she has made payments of $2,500 on a $1,000 loan.
"I work every bit as hard as direct UC employees who do the same job," Barrera said in a statement, "but am treated as second class because I am employed by a private contractor who makes money by keeping my wages so low."
Ruiz and Barrera belong to a group of UC Berkeley contract workers that has formally requested that the university recognize its role as the joint employer of parking garage attendants and custodians. The demand came just four days after the National Labor Relations Board issued a far-reaching decision determining that companies can be legally responsible for the working conditions of their contractors. The university has yet to respond publicly, but the NLRB's ruling has ratcheted up the pressure for reform just as the battle over SB 376 heads into the final round.
Bill sponsor Lara, for his part, is not pulling any punches. "At UC…private contractors [are] taking millions of dollars in public money . .  and driving more and more [workers] into poverty," he asserted in a Sacramento Bee opinion piece. "On poverty, and especially poverty created by private firms profiting from business with California's public institutions – doing nothing is simply not an option."
UC officials, meanwhile, have taken a hard line. In an August letter to Assembly Appropriations Committee Chair Jimmy Gomez (D-Los Angeles), UC legislative director Jason Murphy asserted that SB 376 would "increase costs substantially, create new administrative burdens, and would undercut UC's sustained efforts to streamline operations and to make the contracting process more efficient."
With the ball now in Jerry Brown's court, workers like Antonio Ruiz are watching closely. Asked what he would say to the governor, Ruiz said, "I would tell him it is really bad for all the contract workers at UC. We should be treated like first-class workers, not like a machine."
Government Shutdown's Silver Lining: A Corporate Hiring Guru Speaks Out
Co-published by Fast Company
Ending the shutdown won't curtail the hiring opportunities for corporate recruiters, says one expert. It's like divorce: Once you start thinking about leaving, the odds that it will happen go up dramatically.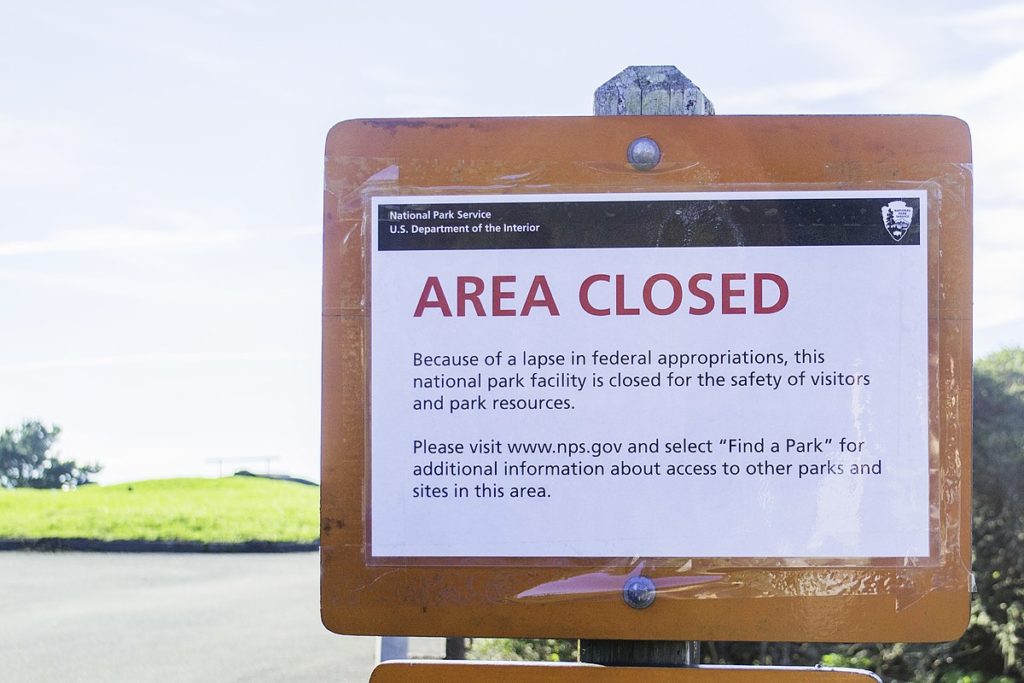 ---
In the new economic climate, even the most mission-driven of federal workers might be forgiven for abandoning the nation's parks, airways and regulatory agencies.
---
Co-published by Fast Company
When the federal government shut down for 16 days in 2013, corporate hiring guru John Sullivan advised companies on how to raid federal government workplaces for talent.
A blog post he penned at the time caused some to charge him with being unpatriotic, he said recently, while others thanked him for the reminder that federal workers were ripe for the plucking.
This time around, the climate is even better for corporations looking to cull staff from a workforce that is already well-trained and also known for its loyalty, Sullivan tells Capital & Main by phone. He describes the current moment—with hundreds of thousands of federal employees forgoing paychecks and, in many cases, sitting at home — as tantamount to "a sale on Black Friday."
---
Congresswoman:  The shutdown could have a long-term impact on the federal government's ability to attract workers with IT skills.
---
"If you've been screaming for the last two years" about the skills-and-talent shortage, "this week there isn't one," says Sullivan, who heads the human resource management program at San Francisco State University's College of Business.
The partial shutdown, that began on December 22 when President Trump failed to secure funding from Congress for his border wall, has impacted employees at a host of federal agencies, including the departments of Agriculture, Commerce, Homeland Security, Housing and Urban Development, Interior, Justice, State, Transportation and Treasury and the NASA.
What makes this particular shutdown so suitable for raiding federal workplaces? It's not just that employee morale has taken a nosedive, thanks to a president who is at war with many of the agencies he oversees. Nor is it only the fact that Trump threatened to keep the government closed for as long as a year, a notion that "really scares people," says Sullivan.
---
With Amazon's opening new offices in the District of Columbia area, three out of four IT workers in DC say they would consider leaving their current jobs for the tech behemoth.
---
It's also the economic climate. Companies are growing. Unemployment is low. Remote work is increasingly an option. Technical advances have made looking for a job easier than it was in 2013. "You can say 'boo' to your phone and apply for a job," adds Sullivan, delivering his matchmaking pitch with such force that even the most mission-driven of federal workers might be forgiven for abandoning the nation's parks, airways and regulatory agencies.
Congresswoman Robin Kelly (D-IL), the ranking member of the House Subcommittee on Information Technology, worried, in a statement last week, that the shutdown would have a long-term impact on the federal government's ability to attract workers with IT skills. The federal government has generally struggled to attract young tech workers, and Amazon's new offices in the District of Columbia area has three out of four IT workers in DC saying they would consider leaving their current jobs for the tech behemoth.
Tech workers — and upper-salaried talent — are not the only employees coveted by the private sector, says Sullivan. Forest Service employees. Coast Guard workers. Transportation and Safety Administration agents. Any unpaid workers could be lured away, especially in states like California and Texas, where economies are strong, he maintains. An employment agency for California's casinos recently put this shout out on Twitter: "Any @TSA employees looking for new opportunities, PTGaming is hiring!" along with the popular hashtag, #shutdownstories.
The shutdown could also prompt federal employees to throw scruples to the wind and step into the infamous revolving door that leads workers from government jobs to the private sector and back again. When Sullivan was advising companies in 2013, he helped firms hire from agencies that regulated them.
"And by the way," asks Sullivan, persisting with his siren song, "if I was a regulator, [with] President Trump eliminating all those regulations, why am I needed? Why not go to the private sector?"
Sullivan, who says he is an underpaid government worker in his own right, is concerned about the public cost of his and others' efforts to lure away the federal government's top talent. The best employees will leave first, and "literally billions" in training dollars will be lost, he predicts.
But he puts the blame squarely on a public sector that undervalues its workers. Corporations that pilfer federal government workforce for talent offer a kind of public service and corrective by demonstrating the price that must be paid "for degrading public service and unnecessarily frustrating federal employees," he wrote in his 2013 post.
Ending the shutdown won't curtail the hiring opportunities for corporate recruiters, says Sullivan. "It's like divorce. Once you start thinking about [leaving], the odds [that it will happen] go up dramatically."
---
Copyright Capital & Main