I, Worker: What Robots Cannot Replace
With robots taking over factories and warehouses, toll collectors and cashiers increasingly being replaced by automation and even legal researchers being replaced by computers, the age-old question of whether technology is a threat to jobs is back with us big time. Technological change has been seen as a threat to jobs for centuries, but the history tells that while technology has destroyed some jobs, the overall impact has been to create new jobs, often in new industries. Will that be true after the information revolution as it was in the industrial revolution?
In an article in The New York Times, David Autor and David Dorn, who have just published research on this question, argue that the basic history remains the same: While many jobs are being disrupted, new jobs are being created and many jobs will not be replaceable by computers. While there is good news in their analysis for some in the middle-class, their findings reinforce the need to organize workers in lower-skilled jobs to demand decent wages.
The authors' research found that while routine jobs are being replaced by computers, the number of both "abstract" and "manually intensive" jobs increased. In their article in the Times, the authors describe the new jobs:
At one end are so-called abstract tasks that require problem-solving, intuition, persuasion and creativity. These tasks are characteristic of professional, managerial, technical and creative occupations, like law, medicine, science, engineering, advertising and design. People in these jobs typically have high levels of education and analytical capability, and they benefit from computers that facilitate the transmission, organization and processing of information.
On the other end are so-called manual tasks, which require situational adaptability, visual and language recognition, and in-person interaction. Preparing a meal, driving a truck through city traffic or cleaning a hotel room present mind-bogglingly complex challenges for computers. But they are straightforward for humans, requiring primarily innate abilities like dexterity, sightedness and language recognition, as well as modest training. These workers can't be replaced by robots, but their skills are not scarce, so they usually make low wages.
As the authors conclude, "This bifurcation of job opportunities has contributed to the historic rise in income inequality."
When it comes to addressing this attack on the middle-class, the authors offer some hope, but not for those low-wage workers. They argue that a large number of skilled jobs, requiring specialized training – although not necessarily a college education –will not be replaceable by computers. These include people who care for our health like medical paraprofessionals, people who care for our buildings like plumbers, people who help us use technology (I was on chatting on-line just yesterday to get tech support), and many others. Because these jobs do require higher levels of skills, they should be able to demand middle-class wages.
But what about those housekeepers, delivery truck drivers and fast-food workers, like those who are taking actions around the country today against fast food chains to demand better pay? The authors do not offer a path to the middle-class for them.
If history is an example here as well, we should remember that lower-skilled work does not have to come with low pay. The workers who stood on assembly lines in the 1930s did not have a college education or years of specialized training; they fought for the right to organize unions and demanded high enough wages to support their families.
This Labor Day, as more and more workers are stuck in the growing number of low-wage jobs, causing enormous stress for their families while keeping the economy sluggish, we need to look to the examples of new ways of organizing workers who can not be replaced by technology. There's the New York Taxi Workers Alliance, who organized drivers to successfully win living wages and a health and disability fund. Or the successful boycott of Hyatt Hotels, leading to an agreement with UNITE HERE to not fight organizing campaigns in their hotels.
We need to support organizing by modernizing our labor laws to account for the large number of workers not currently or adequately protected, the new ways that work is organized and the global economy.
The lesson from the Autor-Dorn research is that technology doesn't have to destroy the middle-class. What will destroy the middle-class is our failure as a society to provide dignity to all workers. That's what fast-food workers and their community-labor supporters are fighting for across the country.
(Richard Kirsch is a Senior Fellow at the Roosevelt Institute. His post first appeared on the institute's blog and is republished with permission.)
Government Shutdown's Silver Lining: A Corporate Hiring Guru Speaks Out
Co-published by Fast Company
Ending the shutdown won't curtail the hiring opportunities for corporate recruiters, says one expert. It's like divorce: Once you start thinking about leaving, the odds that it will happen go up dramatically.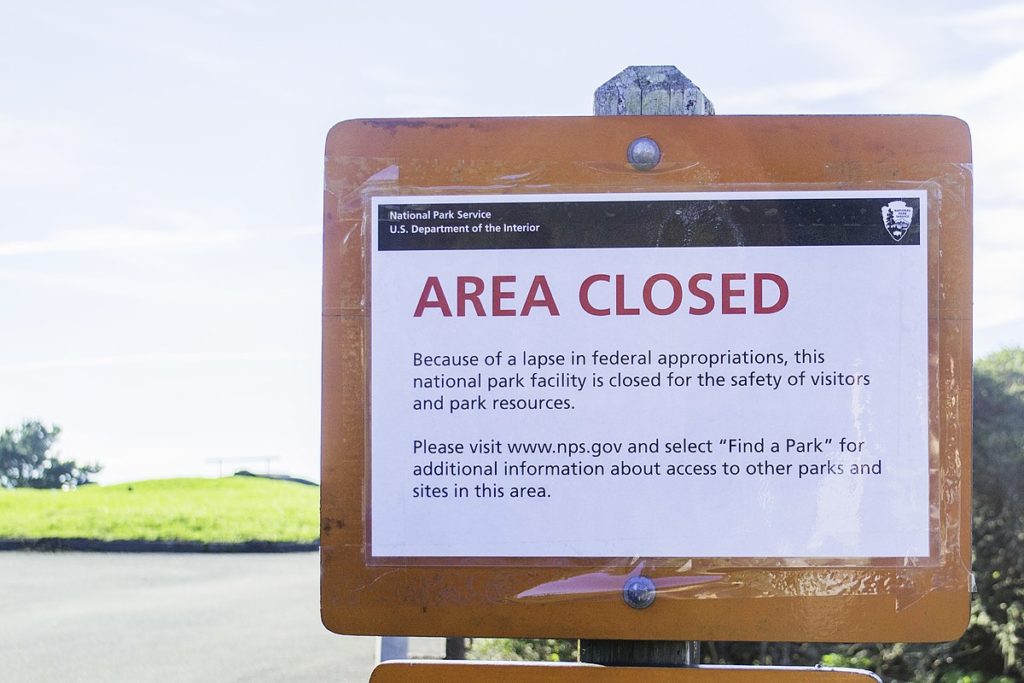 ---
In the new economic climate, even the most mission-driven of federal workers might be forgiven for abandoning the nation's parks, airways and regulatory agencies.
---
Co-published by Fast Company
When the federal government shut down for 16 days in 2013, corporate hiring guru John Sullivan advised companies on how to raid federal government workplaces for talent.
A blog post he penned at the time caused some to charge him with being unpatriotic, he said recently, while others thanked him for the reminder that federal workers were ripe for the plucking.
This time around, the climate is even better for corporations looking to cull staff from a workforce that is already well-trained and also known for its loyalty, Sullivan tells Capital & Main by phone. He describes the current moment—with hundreds of thousands of federal employees forgoing paychecks and, in many cases, sitting at home — as tantamount to "a sale on Black Friday."
---
Congresswoman:  The shutdown could have a long-term impact on the federal government's ability to attract workers with IT skills.
---
"If you've been screaming for the last two years" about the skills-and-talent shortage, "this week there isn't one," says Sullivan, who heads the human resource management program at San Francisco State University's College of Business.
The partial shutdown, that began on December 22 when President Trump failed to secure funding from Congress for his border wall, has impacted employees at a host of federal agencies, including the departments of Agriculture, Commerce, Homeland Security, Housing and Urban Development, Interior, Justice, State, Transportation and Treasury and the NASA.
What makes this particular shutdown so suitable for raiding federal workplaces? It's not just that employee morale has taken a nosedive, thanks to a president who is at war with many of the agencies he oversees. Nor is it only the fact that Trump threatened to keep the government closed for as long as a year, a notion that "really scares people," says Sullivan.
---
With Amazon's opening new offices in the District of Columbia area, three out of four IT workers in DC say they would consider leaving their current jobs for the tech behemoth.
---
It's also the economic climate. Companies are growing. Unemployment is low. Remote work is increasingly an option. Technical advances have made looking for a job easier than it was in 2013. "You can say 'boo' to your phone and apply for a job," adds Sullivan, delivering his matchmaking pitch with such force that even the most mission-driven of federal workers might be forgiven for abandoning the nation's parks, airways and regulatory agencies.
Congresswoman Robin Kelly (D-IL), the ranking member of the House Subcommittee on Information Technology, worried, in a statement last week, that the shutdown would have a long-term impact on the federal government's ability to attract workers with IT skills. The federal government has generally struggled to attract young tech workers, and Amazon's new offices in the District of Columbia area has three out of four IT workers in DC saying they would consider leaving their current jobs for the tech behemoth.
Tech workers — and upper-salaried talent — are not the only employees coveted by the private sector, says Sullivan. Forest Service employees. Coast Guard workers. Transportation and Safety Administration agents. Any unpaid workers could be lured away, especially in states like California and Texas, where economies are strong, he maintains. An employment agency for California's casinos recently put this shout out on Twitter: "Any @TSA employees looking for new opportunities, PTGaming is hiring!" along with the popular hashtag, #shutdownstories.
The shutdown could also prompt federal employees to throw scruples to the wind and step into the infamous revolving door that leads workers from government jobs to the private sector and back again. When Sullivan was advising companies in 2013, he helped firms hire from agencies that regulated them.
"And by the way," asks Sullivan, persisting with his siren song, "if I was a regulator, [with] President Trump eliminating all those regulations, why am I needed? Why not go to the private sector?"
Sullivan, who says he is an underpaid government worker in his own right, is concerned about the public cost of his and others' efforts to lure away the federal government's top talent. The best employees will leave first, and "literally billions" in training dollars will be lost, he predicts.
But he puts the blame squarely on a public sector that undervalues its workers. Corporations that pilfer federal government workforce for talent offer a kind of public service and corrective by demonstrating the price that must be paid "for degrading public service and unnecessarily frustrating federal employees," he wrote in his 2013 post.
Ending the shutdown won't curtail the hiring opportunities for corporate recruiters, says Sullivan. "It's like divorce. Once you start thinking about [leaving], the odds [that it will happen] go up dramatically."
---
Copyright Capital & Main