How the Carried Interest Loophole Makes the Super-Rich Super-Richer
Leo Hindery Jr. remembers the call he got the night before he was to testify before Congress, in September of 2007, to close a tax loophole enjoyed by private equity investors. It was from Stephen Schwarzman, co-founder of the Blackstone Group, the largest private equity management firm in the U.S.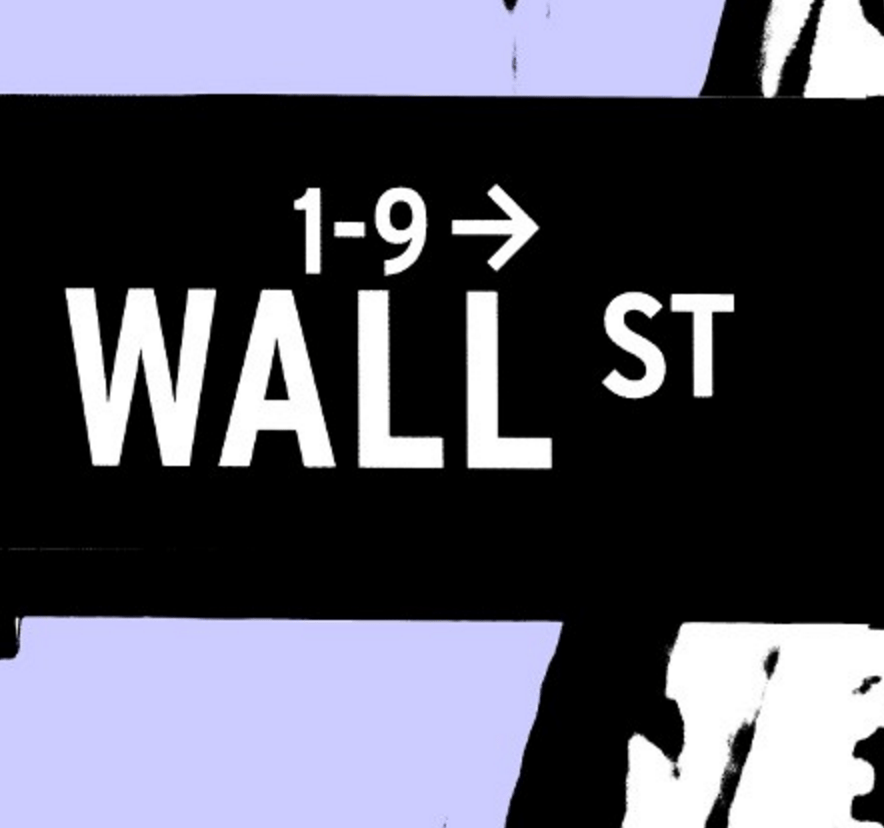 Leo Hindery Jr. remembers the call he got the night before he was to testify before Congress, in September of 2007, to close a tax loophole enjoyed by private equity investors. It was from Stephen Schwarzman, co-founder of the Blackstone Group, the largest private equity management firm in the U.S.
"His opening sentence was, 'You're a traitor,'" remembers Hindery, himself the founder of a private equity firm, and hence a member of the brotherhood of the loophole's beneficiaries. Hindery reminded Schwarzman that he hadn't yet testified; it might be too soon to judge. Schwarzman wasn't having it.
"If you change my income tax rate, I just won't do this work anymore," Hindery remembers him saying.
"Then you'll be worth only $4 billion, instead of $6 billion?" Hindery replied. "I think that's okay."
Actually, Schwarzman's net worth, according to Forbes magazine, is currently closer to $10 billion, down from nearly $13 billion in 2015, when he was the 100th richest man in the world (his ranking declined this year to 113th). At least part of his success owes to a tricky part of the U.S. income tax code that Hindery has now testified against repeatedly, and before more than one legislative body. Called the "carried interest tax loophole," it allows managers of certain funds to treat, for tax purposes, the bulk of their earnings not as remuneration for services rendered, but as long-term capital gains. The current tax rate on capital gains for earners in the higher-income tax brackets is 20 percent. The ordinary tax rate for the same ultra-wealthy class is 39.6 percent.
"It's so unfair to the middle class," Hindery tells Capital & Main. "You adopt a progressive tax system, and then people get to abuse it." The tax break benefits only about 2,000 people in the country, "mostly men, concentrated in a handful of states," he says. Hindery estimates the lower tax rate saves the combined lot of them $10 billion to $12 billion every year. With that kind of money, he says, "you could fix all the municipal water problems in this entire country. It's just a fraud."
Other estimates of the potential revenue gain from closing the loophole are lower; some run even higher. The Congressional Budget Office estimates that taxing carried interest at ordinary rates would net $18 billion over 10 years. Victor Fleischer, the law professor, now at the University of San Diego, who in 2006 published an influential paper on the carried interest tax, "Two and Twenty," thinks even that might be low by a factor of eight. Fleischer continually revises his estimate of how much a standard tax on carried interest would generate over a decade, based on IRS income statistics. He wrote in an email that his current figure stands at $150 million.
Carried interest, or "carry," gets its name from the days when medieval ship captains demanded a 20 percent profit on the goods they carried from Europe to Asia, to compensate them for risking life and bounty braving pirate-infested and storm-tossed seas. Though the metaphor has stuck, the risk to the modern fund manager isn't nearly so extreme; in fact, it's hardly a risk at all. Private equity firms make only miniscule contributions to their investment schemes; the rest they raise from "limited partners," such as retirement funds and other fiduciaries. Those partners pay an annual management fee of two percent on the capital investment, and a 20 percent "carry" on any profits the investment brings in.
When the California Public Employees' Retirement System (CalPERS), for instance, commits $500 million to a Blackstone Group-managed fund (as it has), Blackstone earns a $10 million annual fee, which is generally taxed at the regular rate. If that investment doubles in value, $100 million goes to the firm, and the remaining $400 million to CalPERS. The tax code treats that $100 million as a capital gain, subject to a 20 percent tax rate.
Hindery, founder of the private equity firm InterMedia, has long been an advocate of labor and economic policies that benefit the middle class. But he's not the only one in his elite set arguing to alter the tax code to his own detriment. He belongs to a group called "Patriotic Millionaires," led by Morris Pearl, until 2014 the managing director of the investment-management firm BlackRock. Berkshire Hathaway's Warren Buffett actually complained that his 17.4 percent tax rate was too low. "My friends and I have been coddled long enough by a billionaire-friendly Congress," he wrote. "It's time for our government to get real about shared sacrifice." It was the carried interest problem President Obama was referring to in the 2012 presidential campaign when he noted that the billionaire "Buffett pays a lower tax rate than his secretary."
Schwarzman, who personally collected $88.3 million in carried interest last year, did not respond to Capital & Main's request for comment, but a lobbyist connected with him, Wayne Berman, has argued that a carried interest tax hike would punish innovators, and drag down the entire economy. Schwarzman himself likened the push to extract more tax revenue from billionaires to Hitler's 1939 invasion of Poland. He has since apologized.
Last summer, Senator Tammy Baldwin (D-WI) and Representative Sander Levin (D-MI), introduced identical bills in their respective bodies, both called the "Carried Interest Fairness Act of 2015." Their combined efforts, both currently held up in committee, mark the second attempt Congress has made to address the issue since Fleischer's research brought the issue to the Senate Finance Committee's attention. (Fleischer's paper, coincidentally, made the news around the same time Schwarzman allegedly threw himself a $5 million birthday party with Rod Stewart as headline entertainment).
Alec MacGillis has written in detail for the New Yorker about the saga of the legislation Levin first proposed, and its Senate counterpart by then-Senator Max Baucus (D-MT) and Senator Charles Grassley (R-IA). The bills have either been held up in committee, stalled in the Republican-dominated Senate, or run into cloaked resistance from Senate Democrats, including New York Senator Charles Schumer. Hindery traces it all back to one simple fact: "Campaign finance abuse," from which the Democratic Party "is not immune." Since 2007, private equity and investment firms have sunk anywhere from $8 million to $16 million into their lobbying efforts each year.
"You get what you pay for in this country," he says.
Nevertheless, there might be more hope for Levin and Baldwin's efforts this year, in part because of increasing voter awareness of the mechanisms of inequality. Vermont Senator Bernie Sanders in his presidential campaign vowed to pay for a jobs program for disadvantaged youth by closing the carried interest loophole; Senator Elizabeth Warren (D-MA) has included the billionaire tax break in her overall message about Wall Street reform.
Hillary Clinton, who did not sign on as a co-sponsor to the Baucus-Grassley bill as a Senator in 2007, now says that she would consider using executive authority over the Treasury Department to impose the full tax rate on fund managers' earnings. Even Donald Trump has come out against the carried interest loophole. (But he also wants to lower taxes so dramatically that the issue would be moot.)
If a national effort fails, Hindery tells Capital & Main, Patriotic Millionaires will take the matter to the states. The New York legislature already has a bill in the works to impose a surtax on people who benefit from the federal loophole. In California, where capital gains are already taxed as ordinary income, legislators may be considering a similar proposal. "No one disputes that thoughtful investment is good for the country," Hindery says. "But if you don't shut this door, I don't know how you get the middle class in this country to ever trust Washington again."

Republican Tax Plan Targets California's Elderly
The Senate tax proposal could add over $1.4 trillion to the federal deficit by 2027, and Republicans are already targeting entitlements. Cutting Medicare and Medicaid may change how some people are allowed to die.

The Senate's version of tax reform, 479 pages with last-minute, handwritten changes in the margins, passed shortly before 2 a.m. on December 2, with only one Republican voting against it. The GOP plan is a windfall for the wealthiest Americans, slashing the top corporate tax rate from 35 to 21 percent, and while a final version won't be unveiled until later this week, the gains for the rich appear to come at the expense of the elderly.
"There are pretty large implications for older adults," said Amber Cutler, a staff attorney with the nonprofit Justice in Aging, which advocates on behalf of the elderly poor.
"The tax bill is the first step in a two-step process," Cutler said. The first, of course, is cutting taxes. The second, in the eyes of Republican lawmakers, is justifying "cuts to programs that serve as a social safety net" because of a massive budget deficit that the bill generates, she said.
By abolishing the Affordable Care Act's individual mandate to buy health insurance, the bill would increase the cost of health care for older Americans. Without that mandate, younger, healthier people may choose not to buy insurance, tilting the insurance market more toward older and sicker people who will see their premiums go up. The Senate bill would also "trigger rules that, barring congressional action, would result in automatic cuts to federal programs," according to the AARP. In 2018 alone, AARP notes, $25 billion of those cuts would come from Medicare as a result of a 2010 law limiting the size of the deficit. The nonpartisan Congressional Budget Office says the Senate tax proposal would add over $1.4 trillion to the federal deficit by 2027, and Republicans are already targeting entitlements.
"We're going to have to get back next year at entitlement reform, which is how you tackle the debt and the deficit," House Speaker Paul Ryan said December 6. That approach means cutting Medicare and its counterpart for low-income Americans, Medicaid. "I think it's the biggest entitlement we've got to reform," Ryan said.
Cutting Medicare and Medicaid may change how some people are allowed to die.
With respect to California's Medicaid program, that could mean "scaling back the program considerably," Cutler said. "Cutting eligibility, cutting benefits — that will lead to more seniors not being able to age at home, but being forced into nursing facilities."
"It will be a catastrophic scaling back of those programs that will impact generations and generations moving forward," Cutler added, calling the looming cuts "a reversal of all the gains from the War on Poverty."
While some older people will see a reduction in their taxes, AARP estimates at least a million people over 65 would see a higher tax bill. But the Republican tax plan would eliminate, or at least cap, the current deduction for state and local taxes, inflicting pain on millions who depend on federal and state social programs, according to the Center on Budget and Policy Priorities (CBPP), a Washington, DC-based progressive think tank.
Removing the deduction for state and local taxes, on its face, is a progressive reform. As the New York Times pointed out, the deductions for non-federal taxes are ones that "upper-class taxpayers are much more likely to claim." Lower-income taxpayers generally elect the standard, non-itemized deduction, which would increase under the proposed bill.
But, the CBPP argues, the progressive nature of the change is superficial. In practice, removing those deductions would make it harder for state and local governments to fund social services, just as funding for those services becomes more vital in the wake of federal budget cuts.
Eliminating those deductions "would push more costs to middle- and low-income people, and make state and local tax systems even more regressive overall than they already are," the CBPP said, adding that the transfer would come at the same time Republicans are proposing in their 10-year budget plan "to shift substantial new costs to states."
Without a commensurate increase in state taxes to make up for lost federal dollars, the combined impact of the tax bill and a Republican budget would mean more people going without food, shelter and health care, according to an analysis of the GOP budget proposal by the Service Employees International Union California. (Disclosure: The public sector workers' union is a financial supporter of this website).
In Los Angeles County alone, SEIU's research found, "at least 64,657 households with a person 60 and over could lose federal housing assistance." Cuts to programs that offset the cost of electricity could mean "up to 17,177 seniors 60 years of age and older" paying more to keep the lights on, the analysis said. The budget proposal also calls for eliminating the Senior Community Service Employment Program, which helps low-income Americans 55 and older find part-time work.
Those seniors would also receive less public assistance. House Republicans are proposing to slash the food stamp budget 40 percent by 2027. In Los Angeles, where 11 percent of the county's 10 million residents rely on the program, that would mean a loss of up to $2 billion in funding. The money has to come from somewhere, or something will have to be cut.
The Republican proposal currently allows a deduction of up to $10,000 in property taxes, with some GOP lawmakers pushing to also give taxpayers the option of counting state and local taxes against that deduction. But while other states may be able to generate revenue with higher property taxes, the California constitution, since the 1978 passage of Proposition 13, limits the tax on property to just one percent. And even so, in a state where the median home value is now over $512,000, according to Zillow, it will be easy enough for property taxes alone to eat up much of the $10,000 deduction. (The House plan limits the mortgage interest deduction to mortgages of $750,000 and below).
Chris Hoene, executive director of the California Budget & Policy Center, said that, at the least, the de facto elimination of the state and local tax deduction is "particularly bad for seniors" who won't benefit from new credits aimed at helping families with young children. He calls the Republican tax plan a deliberate attack on states with more generous social programs.
"What you see are decisions that were clearly made with an eye toward restricting benefits [for] Californians and taxpayers in other states like California," Hoene said. "It's designed to hit states that have higher home values and higher income taxes." Along with budget cuts at the federal level, he said, the GOP tax bill will "inevitably make it more difficult for state and local governments to raise revenues."
---
Copyright Capital & Main