How Big Oil Spiked Jerry Brown's Climate Change Agenda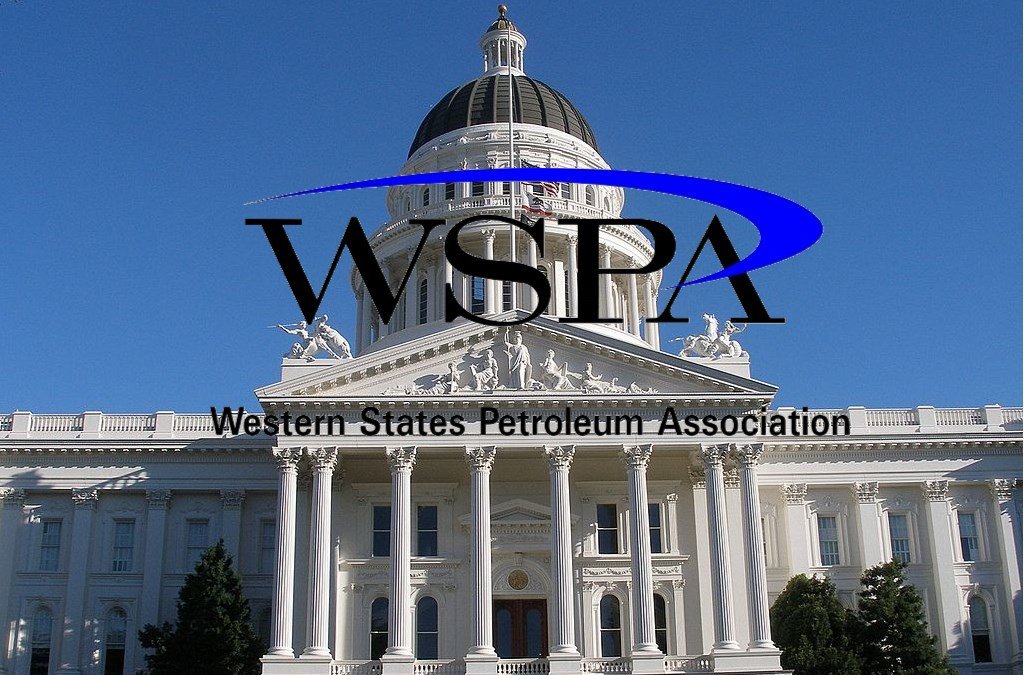 As Governor Jerry Brown touted California's environmental initiatives and prodded world leaders in Paris to embrace tougher environmental policies during the United Nations summit on climate change, it was instructive to look back at how one of Brown's top environmental priorities suffered a major defeat in the California Legislature this year.
That priority was to establish a 50 percent reduction in petroleum usage in cars and trucks by 2030. Brown's failure to win its passage in an overwhelmingly Democratic Legislature clearly illustrates not only the influence of the fossil fuel lobby, but also the continued rise of a new breed of Democrats who are exceedingly attentive to big business, while tone-deaf toward their party's traditional progressive base.
Petroleum reduction was a key part of a proposed law, introduced as Senate Bill 350, which also called for steps to increase energy efficiency in existing buildings and require that 50 percent of California's energy come from renewable sources, such as solar and wind. By any definition SB 350 was a landmark piece of legislation. It had the rock-solid support of environmentalists, numerous health and physicians groups, and two Nobel Prize winners.
In hindsight, however, it probably didn't stand a chance, thanks to an intense, summer-long lobbying campaign and media blitz by Big Oil and others. State filings show that oil companies and their trade organizations opposed to the petroleum reduction measure spent $10.7 million in the third quarter of 2015 to lobby lawmakers and conduct a negative media assault. Of that, the Western States Petroleum Association, an influential industry trade group, spent $6.7 million, more than twice as much as it had spent in the previous two quarters. Individual oil companies, such as ExxonMobil and Valero, also spent hundreds of thousands of dollars in the third quarter, a significant increase over the amounts they spent on lobbying earlier this year.
In contrast, among the bill's supporters, NextGen Climate, an environmental group founded and headed by philanthropist Tom Steyer, spent nearly $1.2 million on lobbying in the third quarter.
By late summer, the industry's lobbying campaign and media blitz attacking SB 350 had had a big impact. Faced with defections by a group of nearly 20 so-called moderate Democrats, led by Fresno Assemblyman Henry Perea, SB 350 backers reluctantly removed the petroleum reduction measure. The move followed two critical meetings between supporters of the bill and the group of about 20 moderate Democrats concerned about the petroleum reduction measure. At the first meeting, on August 24, the moderate Democrats, led by Perea, met with then-Assembly Speaker Toni Atkins (D-San Diego). At the second meeting, on August 31, the same group met with officials at the governor's office. (Perea announced this month that he is leaving the Legislature a year before his current term expires.)
Many of the corporate-friendly Democrats who attended those meetings with Atkins and Brown have received substantial campaign contributions from Big Oil over the years. Perea, for example, has received almost $100,000 in campaign contributions from the oil and gas industry, while Merced Assemblyman Adam Gray has received about $80,000 and Rudy Salas, an Assemblyman from Bakersfield, has received about $65,000, according to a story in the Los Angeles Times citing the National Institute on Money in State Politics.
On September 9, with only two days left in the legislative session, Brown, Atkins and Senate President Pro Tem Kevin de León (D-Los Angeles), announced they were dropping the petroleum usage provision from the bill. The California Chamber of Commerce, another powerful opponent of the measure, then removed its influential "job killer" tag from the bill, sending a clear signal to corporate-friendly Democrats that it was now permissible to support SB 350.
A watered-down bill soon passed, with all of the formerly recalcitrant Democratic lawmakers except Gray voting for it. Brown signed it into law in a ceremony in October at the Griffith Observatory in Los Angeles.
"The main takeaway regarding the loss of the petroleum reduction piece of SB 350 is that it allowed us to shine a bright light on unprecedented oil industry spending [intended] to protect their bottom line – along with the lengths some lawmakers will go to ignore what voters truly want, which is less dependence on petroleum," Susan Frank, director of the California Business Alliance for a Clean Economy, tells Capital & Main.
The alliance, a network of 1,300 mostly small and mainstream companies in California that support a clean energy economy, was an important backer of the bill. Frank adds that it wasn't a total loss, citing the stronger renewable energy and building efficiency standards that survived.
Les Clark, executive vice president of the Independent Oil Producers Agency, an industry trade group based in Bakersfield, says he was adamantly opposed to the petroleum reduction provisions of SB 350 because they would have significantly hurt anyone who produces oil, particularly the mom-and-pop operators he represents.
"We were opposed to it," Clark tells Capital & Main. "If you produce oil, you are producing it to make money. Of course we'd be concerned about that."
Clark claims the measure could have driven some smalltime oil producers out of business. "It's not good for my neighbors to have to pack up and go back East to find a job," he says.
In speaking against the petroleum reduction measure, the bill's opponents warned that it could result in gas rationing and prohibitions on sport utility vehicles. Opponents, including some Democratic lawmakers, also claimed that cutting petroleum use would be disproportionally harmful to residents of the Central Valley, whose long commutes and dearth of public transportation make dependence on automobiles – and fuel – a certainty.
"In the Valley – more than anywhere else in California – that means reducing jobs, businesses and opportunities," Assemblyman Adam Gray wrote in an opinion piece published in the Merced Sun-Star. "The Valley's No. 1 industry, agriculture, is dependent on transportation by both trucks (produce) and cars (labor). We have some of the highest levels of poverty and unemployment in the nation. Yet SB 350 puts these disadvantaged communities first in line to pay more and offers nothing in return."
Sarah Rose, chief executive of the California League of Conservation Voters, disagreed, and in an interview confirms that the opposition of several key Democratic lawmakers to the petroleum reduction measure appears to have been motivated more than anything by a desire to please Big Oil.
"Clearly, there's a problem when you have legislators not voting in the best interests of their constituents," says Rose, whose organization supported SB 350.
"Oil has won a skirmish," Brown conceded at the September 9 press conference, while de León added that the measure's proponents were unable to compete with Big Oil's "bottomless war chest."
Now, three months later, after the governor promoted California's accomplishments in a weeklong series of events at the Paris climate change conference, Brown can only look back and regret what was clearly a lost opportunity in Sacramento.
Paradise Burned: How Climate Change Is Scorching California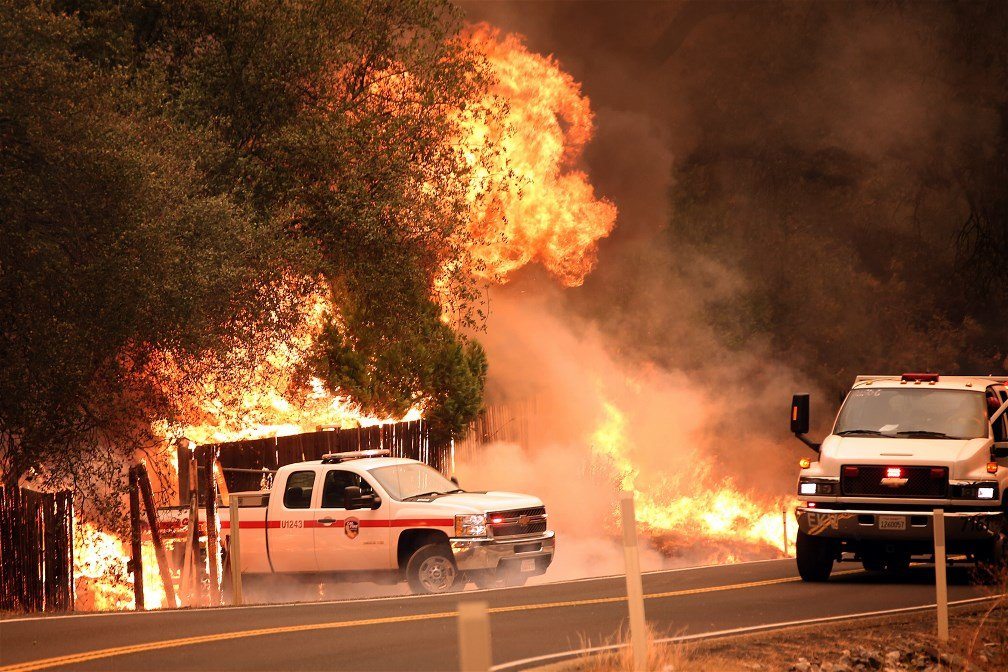 Paul Duncan, a battalion chief with California's state firefighting agency, was at home in Northern California enjoying a day off on September 12 when he got the message: A wildfire was burning on Cobb Mountain, about a dozen miles away from Hidden Valley Lake, where he lived with his wife and two daughters.
Duncan, 46, decided to leave and help knock down the blaze because he knew the fire unit in the area was already short-staffed from putting out on another conflagration. Besides, his nearly 30 years of experience persuaded him there was no way a fire burning on a mountain to the west could burn down to the valley floor and then race eastward to threaten the Duncans' home.
His optimism was short lived. Upon arriving on Cobb Mountain Duncan got some troubling news. The fire he was fighting was heading toward his family. At 5:13 p.m. he texted them: "The fire will be encroaching on Hidden Valley within an hour."
Six minutes later his house was on fire.
Also Read: Young XL Pipeline Activists and the Long Haul
His family escaped safely, but they were later faced with having to drive through fire on the roads. At 6:37 p.m., Duncan texted a message to his family he never imagined he'd have to send.
"If you have to drive through fire, keep your lights on, turn on your flashers and KEEP MOVING."
Ten minutes later, his wife, Courtney, called in a panic — there was too much fire to drive through. Duncan reassured her and told her to "step on the gas and drive through the fire."
"This was a ferocious fire, wind-driven in brush, moving about 25 to 30 miles per hour," Duncan would later tell Capital & Main, after his house had burned to the ground. "I've never seen this type of fire behavior, especially this far north in California. It came with a speed more like a Santa Ana fire in Southern California."
The September inferno was dubbed the Valley Fire and it killed four people, destroyed 1,958 homes and other structures, and caused $1.5 billion in damages. Its name would join a lengthening roster of mega-blazes with names like Witch Fire, Station Fire, Rim Fire and Butte Fire. For firefighters these represent a new kind of fire that is devastating California and other states west of the Rockies. To climate and environmental scientists, they are evidence that global warming is creating a new and vastly expanded fire danger to the West.
See Wildfire Infographic
(Courtesy of Union of Concerned Scientists)
[starlist]
California is facing the gravest threat to its natural beauty on record but many of us view the state's expanded fire season as a cyclical anomaly – a belief sometimes spread by the mainstream media. A recent Los Angeles Times feature,  provocatively headlined, "Gov. Brown's link between climate change and wildfires is unsupported, fire experts say," appeared to suggest that Governor Jerry Brown's linkage of climate change to wildfires was politically motivated and had no basis in science. The Times story and some of its expert sources were quickly attacked by scientists and the watchdog group Media Matters for America, but the damage had been done by planting doubt in the minds of the newspaper's readers.
Despite the Times' inference that global warming plays a limited role in wildfires, the science is in and the picture it paints is ominous:
[/starlist]
California is now losing nearly 90,000 acres a year (equivalent to the size of Las Vegas) to wildfires that have been increasing in size since 1984, according to Geophysical Research Letters.
A report published in Ecological Applications concludes that 64 percent of the fire area burned by wildfires on public lands in the Western United States can be directly related to climate variables such as temperature, precipitation and drought.
According to a Union of Concerned Scientists report, the annual number of large wildfires on federally managed lands in the 11 contiguous Western states has increased by more than 75 percent – from about 140 large fires during the period from 1980 to 1989, to 250 large fires between 2000 and 2009.
Max Moritz, a University of California, Berkeley environmental scientist who has studied wildfires for decades, tells Capital & Main, "Climate change is taking its toll. There is a likely link between climate change and the sizes and spread rates of this year's wildfires."
There are still doubters, however. Dismissing what he called "climate alarmism," David South, a retired emeritus professor of forestry at Auburn University, told a U.S. Senate Subcommittee last year that the conclusion that global warming has caused more wildfires is simply wrong. He added in an email to Capital & Main that "the average area of wildfires burned during the 1930s was much higher than the average for the first decade of the 21st century . . .This does not support the hypothesis that carbon emissions have increased the area of wildfires annually."
Nevertheless, those who fight wildfires on the ground say there has been a dramatic change in California's fire behavior over the past decades.
"The fires are hotter, the fires are burning faster and they are consuming anything in their paths," says Mike Lopez, who has been battling fires since the early 1990s and is now president of Cal Fire Local 2881, a union representing more than 6,000 firefighters. Adds Kim Zagaris, fire and rescue chief at the California Office of Emergency Services: "We are seeing longer fire seasons than I've seen in my 38 years."
Again, the science backs up the firefighters' observations. Last year's Geophysical Research Letters study implicated "climate change as a prominent driver of changing fire activity in the Western U.S.," and concluded that such wildfires have been getting bigger and more frequent over the last 30 years. This development is likely to continue as climate change causes temperatures to rise and droughts to become more severe.
By virtually all accounts the length of the wildfire season in California and the Western United States has grown. According to a report by Climate Central, an organization that studies changing climate and its impacts, the Western wildfire season has grown from five months on average in the 1970s to seven months today. During those years temperatures for spring and summer have risen and, Climate Central reports, mountain snowpacks are melting earlier, which leaves forests drier for longer periods of time.
Scientists and research studies also point to related problems, such as the fact that the warmer temperatures contribute to beetle infestations that, in turn, cause trees to die and potentially cause wildfires to burn more quickly. The U.S. Forest Service, for instance, says that from 2000 to 2013, bark beetles killed 47.6 million acres of forests in the Western United States—an area roughly the size of Nebraska. The warmer temperatures have allowed the beetles to survive longer and reproduce more, resulting in record epidemics. They are now able to infect higher-elevation pine trees. In California alone, an estimated 12.5 million trees have died during the drought, with many of the deaths attributed to beetle infestations.
Paul Duncan says he believes that pine trees killed by beetles likely helped contribute to the rapid spread of the fire that destroyed his home.
The economic consequences of the recent wildfires have clearly been catastrophic.
In its "Global Catastrophe Recap," reinsurance broker Aon Benfield of London detailed the human and property losses of that and other recent California wildfires.
"Multiple wildfires raged across California during much of September, with the Valley Fire, northwest of San Francisco, and the Butte Fire, southeast of Sacramento, the most destructive of the fires," the study stated. The Butte Fire erupted in the Sierra Foothills September 8 and left two people dead, while causing an estimated $450 million in damage.
This year's California wildfires are part of a worldwide phenomenon. The Aon Benfield report notes, for instance, that "Wildfires continued to burn in Indonesia's Sumatra and Kalimantan regions as the worst year for wildfires since 1997," causing an estimated $4 billion in losses in terms of lost agriculture production, destruction of forest lands, health, transportation, tourism and other economic endeavors.
Scientists, firefighters, economists and government officials caution that the wildfires are likely to worsen. "The threat of wildfires is projected to worsen over time as rising temperatures – rising more rapidly in the American West than the global average – continue to lead to more frequent, large and severe wildfires and longer fire seasons," states the Union of Concerned Scientists' report.
The report also points out that the large wildfires have serious impacts on health and the economy that are often overlooked or underestimated. Smoke from wildfires carries small particles of soot that can enter the lungs and result in serious health problems. Young children, the elderly and people with asthma and other respiratory problems are at the most risk.
"We are in a different fire regime," says Rachel Cleetus, lead economist and climate policy manager with the Union of Concerned Scientists, and co-author of the group's 2014 study. "If we do nothing, we're going to see wildfire season get worse and worse, get more costly and get more dangerous." She says that the situation affects all of the Western United States, but is most urgent in California.
"It's in the bulls-eye of the risk," Cleetus says.
---
(Valley Fire photo credits: Top and homepage images by Jeff Zimmerman/Emergency Photographers Network.)