How Big Oil Ate California's Future
I hope the oil lobbyists in Sacramento broke out some high-priced Champagne this weekend. They deserve it. They just scuttled the biggest and most likely-to-succeed effort in the history of California to save the planet.
Oil industry ad decrying what it called the "California Gas Restriction Act of 2015"
Senate Bills 350 and 32 had already passed in the upper house. As my Capital & Main colleague Bill Raden summarized, SB 32, authored by state Senator Fran Pavley (D-Agoura Hills), would "extend the greenhouse gas (GHG) emission reductions" achieved a few years back through Assembly Bill 32. Senate bill 350, introduced by Senate president Pro tempore Kevin de León (D-Los Angeles) – named after the threshold of carbon particles per million that our planetary life cannot surpass – aimed to set standards for California that would "double the energy efficiency of its older buildings, generate half of its electricity from renewable sources and cut its petroleum use in half by the by 2030."
Instead the oil lobby killed both bills in the Assembly. Senate Bill 32 was tabled to next year and SB 350 passed only after the oil provision was gutted. How did Big Oil do this? Mostly the old-fashioned way: It contributed to the campaigns of middle-of-the-road Democrats, then called in the chits. 
A small group of Assembly members from marginally Democratic districts hold the balance of power in the lower house because the Republicans already solidly oppose any legislation that would curtail the unmitigated power of the fossil fuel industry. The oil lobby, led by the Western States Petroleum Association, focused on Democrats who represent heavily Latino and African-American constituents – a population it perceives as vulnerable to gas price hikes, even though, as the Los Angeles Times wrote, in some of those districts the pollution is so thick it makes people sick. These electeds represent such districts as West Covina and Rialto in Southern California, and Elk Grove and Fresno in the north.
The leader of the pack is Assemblyman Henry T. Perea (D-Fresno). He raises lots of money to elect other so-called moderates, and a chunk of it comes from Big Oil. The Times says 30 percent of the $6 million Perea has raised since 2012 came from oil interests and utility companies (who have a stake in fossil fuels' energy generation).
Here's the sadness: Perea says he believes in climate change. He just thinks that struggling middle class and poor people in the districts that Big Oil has targeted are not the same as those living in the affluent coastal zones, where people can afford higher gas prices. That's the oil lobby's scare message: People who can least afford it will have to pay more for gas and, scarier, there may not be enough fuel to buy at any price. Then they always trot out scenarios of impending disaster for people already pressed to find decent jobs. They pit health and the earth against the costs and availability of fuel, plus  the implied loss of jobs. They predict immediate economic catastrophe against a vague, distant hope for environmental healing.
These are hard and frightening choices, and too often fear tips the scales. But the earth is where all the people live. If we are going to survive and thrive, the California economy, the world's seventh or eighth largest depending on what day it is, must do it without using all that oil. Using fewer fossil fuels will also make the air healthier — reducing the cases of asthma and respiratory diseases that plague intense transportation corridors. And the job-killer predictions have seldom if ever come true.
Just to make sure they stopped any legislated reduction in oil use, the lobbyists not only threw all their weight into the Capitol during the last weeks of this session, they also bought television ads and radio spots in the media markets that included the districts where they had spent money to elect these Assembly people in the first place. One ad shows a family — including a diapered toddler – pushing the family van because they can't buy gas.
Big Oil also bought full-page ads in newspapers across the state and enlisted their natural allies to do the same. An ad in the Los Angeles Times was bought by the California Trucking Association. It argued that all those companies and drivers that just invested in new carbon-lowering emission trucks would now have to lose everything because of these new efforts in Sacramento. From the ad you would think that every truck on the road was now required to be a new, low-emission vehicle. They are not. Only a small percentage of trucks that actually go to-and-from the Ports of Los Angeles and Long Beach meet healthier standards – and those trucks were part of a program that made them financially feasible. Reducing fuel usage is not necessarily an added burden.
The good news is that Governor Jerry Brown has vowed to come back swinging next year. We can count on Senator Pavley because she has put this kind of legislation into the hopper ever since she arrived in Sacramento. And the Senate's leader, Kevin de León, promises to do so again. What the Assembly will do, no one knows, because next year it will have new leadership, but the same gang of "oilists" will still hold their seats.
Meanwhile the days and months and years get closer to that magic 350 tipping-point number, when the earth won't support life as we've come to enjoy it. I can't help but think that the children of the folks popping the corks today will wish that their parents had been celebrating something very different.
Did Disneyland Try to Sink a Bill Protecting Workers from Lead Poisoning? 
Why would Disneyland, which hosts thousands of kids every day, be part of an effort to defeat a bill that simply requires reporting of blood-lead levels high enough to produce heart disease and serious brain disorders?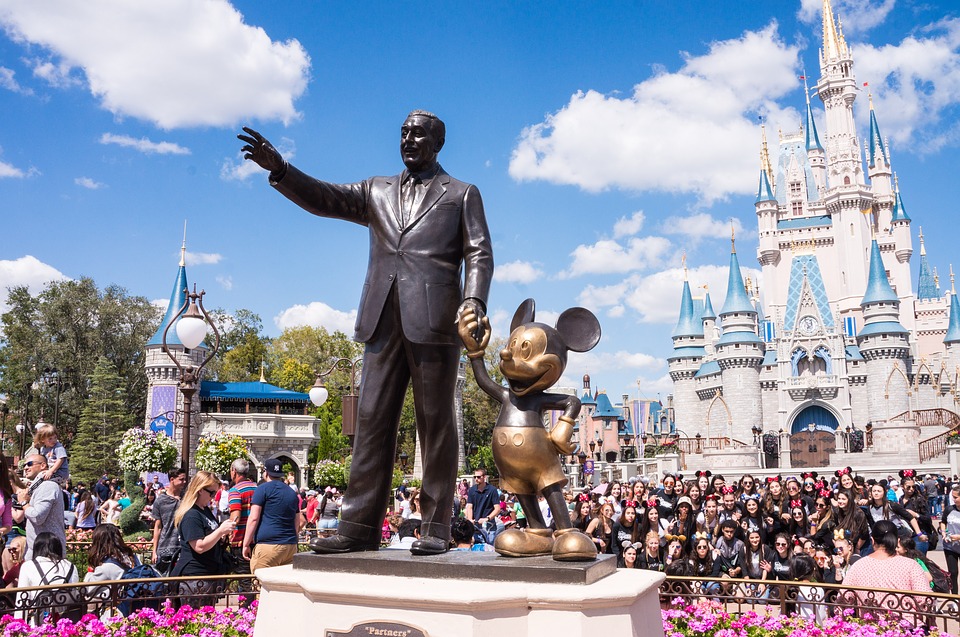 When Assemblyperson Ash Kalra (D-San Jose) learned about Capital & Main and USC's Center for Health Journalism investigation into how hundreds of workers at the former Exide Battery Recycling Plant near downtown Los Angeles became victims of lead poisoning, he created a modest bill to try and ensure it wouldn't happen again.
Among our report's revelations was the fact that the California Department of Public Health was aware of thousands of troubling blood tests revealing high levels of lead, but failed to tell the Division of Occupational Safety and Health (Cal/OSHA) about the problem.
Kalra's bill, Assembly Bill 2963, requires that the Department of Health inform Cal/OSHA when workers have seriously elevated blood levels and Cal/OSHA performs inspections.
The bill has had clear sailing until now, easily passing in the Assembly Labor Committee in March and winning unanimous approval from Democrats on the Appropriations Committee last week. But as the worker-protection measure headed to a crucial floor vote this week, a coalition of industry groups, one of which includes the iconic Disneyland Resort, worked the halls of the Capitol to kill the bill. The lobbying effort nearly prevailed: AB 2963 passed by a single vote Wednesday evening and now faces what is certain to be a battle in the California state Senate.
So why would Disneyland, which hosts thousands of kids every day, be part of an effort to defeat a bill that simply requires reporting of blood-lead levels high enough to produce heart disease and serious brain disorders? A May 29 letter endorsed by 15 industry groups, including the Battery Council International, the California Chamber of Commerce and the California Hotel and Lodging Association (which includes a Disneyland Resort vice president on its board) argues that California's current system to protect employees, depending largely on voluntary compliance, is working just fine.
The letter states: "Perversely, AB 2963 would transform this existing well-functioning public health program into an enforcement program that creates an allegation of a serious violation where none exists in Cal/OSHA law and the workplace may not even be the source of exposure."
The bill will be costly, the opposition letter also says, with an estimated price tag of $267,000 to implement and requiring Cal/OSHA to hire one or two additional inspectors.
"That's a small price to pay" said Bill Allayaud, California Director of Government Affairs for the Environmental Working Group, which is trying to keep moderate Democrats from being swayed by the industry lobby.
"The California Chamber of Commerce and their allies are misrepresenting what the bill does and convincing industries like the hotel industry to lend their name to the fight, even though this bill would have zero impact on hotels," Allayaud said. "The law focuses on workplaces where lead is in heavy use, like firing ranges and battery recycling facilities where workers are actually being impacted by a dangerous neurotoxin.  Besides, I can't imagine [that] parents who visit a resort like Disneyland would want their kids anywhere near lead if found at the levels that would have employees testing at the alarm bell level. Who wouldn't want an OSHA inspection in that case?"
Suzi Brown, vice president of communications at Disneyland Resorts, said that the "California Lodging Association is just one organization that we are involved with. As you can imagine we are involved with many trade organizations." Brown said that Disney vice president Elliot Mills, who sits on the association's board, was not present for the vote to oppose AB 2963. "To somehow link Disney to this in a specific way is not accurate," she added. "And to somehow position this that we are not concerned about worker safety is flawed as well."
At the March California State Assembly Labor and Employment Committee hearing, Kalra introduced his bill by reading a letter from former Exide lead smelter Alvin Richardson (who struggles with lead poisoning symptoms we documented in our investigation) and his wife, LaShawn. "We read a recent investigative story, and it was very hurtful to learn that Cal/OSHA excused the high lead levels that Alvin and the other Exide workers were constantly exposed to," the letter said. "People shouldn't be treated like they are disposable. That's not what America or California is supposed to be about."
Assemblymember Reggie Jones-Sawyer (D-Los Angeles) was moved to vote yes. "My district's right next to the Exide plant, and it's had an impact on my community and my residents," he said. "And if this is something that could have prevented what happened at Exide, we should have been doing this a while ago."
AB 2963 needed Jones-Sawyer's vote again on Wednesday to barely pass it out of the Assembly. Whether the bill makes it to Governor Jerry Brown's desk is dependent on how well the arguments of the California Chamber of Commerce and other industry voices opposing the bill go over in the Senate.
---
Copyright Capital & Main