Homeless Deaths Are on the Rise: L.A. County Officials Ask Why
California's homeless crisis has been fueled by gentrification and an affordable housing shortage that is especially acute in such job-rich urban areas as Los Angeles and San Francisco.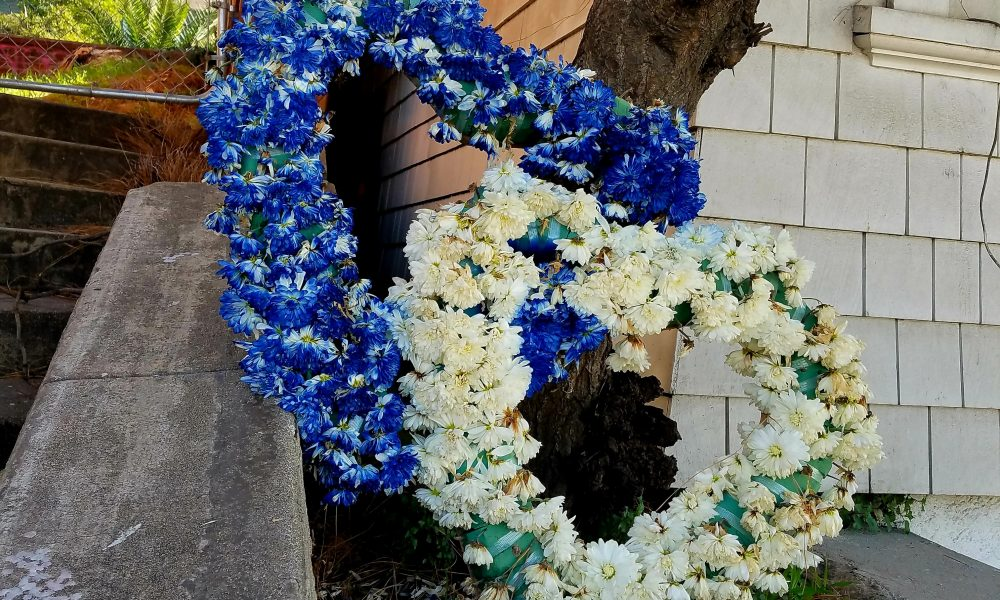 Daniel Duarte, described by his sister as "artistic and intelligent," was one of the 917 homeless people in Los Angeles County who died in 2018.
Like too many homeless people, Duarte, a father of a 2-year-old girl, died violently, shot in what police told reporters was a random, gang-motivated attack while living in a homeless encampment on the Arroyo Seco flood control channel in Northeast Los Angeles. Most homeless people – nearly 60 percent—did not die of natural causes in 2018.
This year's 10 percent increase in homeless deaths over last year's is noteworthy because the total number of homeless people in the county declined by four percent between 2017 and 2018.
County officials are trying to understand what is behind the rise in the number and rate of homeless deaths. In 2010, the rate of death for every 10,000 homeless people in the county was 111; last year it was 174.
Key statistics
Homeless deaths in 2017: 836
Homeless deaths in 2018: 917
Number of homeless people in LA County in 2017: 55,048
Number of homeless people in L.A. County in 2018: 52,765
Rate of death per 10,000 homeless in 2010: 111
Rate of death per 10,000 homeless in 2018: 174
All manner of mortality—suicide, deaths from natural causes, homicides, and death by accident—have been increasing over the past six years, according to a presentation the Los Angeles County Department of Medical Examiner-Coroner made to deputies from the offices of the Los Angeles County Board of Supervisors earlier this month. The type of death that has seen the biggest rise, however, is accidental death, and the most commonly reported accidental death is a drug overdose.
The rising number of deaths due to drug overdoses may be linked to the national opioid epidemic, although it is too soon to tell for sure, according to Will Nicholas, director of the L.A. County Center for Health Impact Evaluation. He is working to match information available on death certificates issued by the Los Angeles County Department of Public Health with data collected by the coroner's office. The coroner does not investigate every death in the county, but is more likely to look into deaths in the homeless population, according to Nicholas.
"Homelessness is at crisis levels in L.A., so we're interested in learning what we can about causes of death among the homeless, so we can better target our health-care resources," says Nicholas, whose center is part of the L.A. County Department of Public Health.
  *   *   *
California's homeless crisis has been fueled by gentrification and an affordable housing shortage that is especially acute in such job-rich urban areas as Los Angeles and San Francisco.
The lack of shelter is felt keenly by older people, who, according to Nicholas, are becoming an ever larger part of the homeless population, which may also explain the escalating death rate.
Homeless Deaths Have Been Rising in Los Angeles County
 Source: Los Angeles County Coroner's Office
The oldest homeless Angeleno to die last year was an 87-year-old woman who passed away in a hospital in Pasadena of congestive heart failure, according to the coroner's database. The youngest: an 8-week-old baby, who perished in his mother's arms while she was nursing him on a Los Angeles city bus.
Homeless people were 15 times more likely than the general public to be victims of homicides in 2017, according to this month's coroner's office presentation. The rate of suicide was more than nine times higher, and the rate of accidental deaths – including drug overdose or alcohol poisoning – was 25 times as high. January is the deadliest month to be homeless, beating out December and July by small margins, according to five years of data analyzed by the coroner's office. Two-thirds of homeless people were men in 2018, but men accounted for four-fifths of the deaths among the homeless.
Frederick Murphy, a graffiti artist and activist who has been homeless for eight months, can attest to the perils of living on the street. He's always on his guard and feels as though he's a target because he is young and has possessions, including the surf board on which he is painting a stylized "God Save LA." Murphy became homeless after breaking up with his live-in girlfriend, and getting priced out of a downtown loft he shared with two roommates.
"You can't trust anyone on the street," says Murphy, who, in his black cap and tapered pants, looks like he could fit in at one of Echo Park's nearby coffee shops. "I have to keep a knife around, which is not a good thing for me." Murphy, who says he is on a wait-list for housing, also complains of harassment by police and of having his tent damaged in the recent rains.
Earlier in the day, adds Murphy, who is 31, confronted another homeless man rummaging through his tent, who threw a stick at him. He lifts his shirt and reveals a v-shaped cut on his pale chest.
Half a mile away, in Angelino Heights, the blue and white flowers have wilted on two heart-shaped wreaths laid at the address where a 33-year-old woman was found hanging from a tree in mid-December. Candles had been lit at a gathering about two weeks ago outside a house with broken windows, where people had been squatting, according to Leticia Monreal, a neighbor who was walking her dog. "It's been like that for years," Monreal says, referring to squatters. The house is now surrounded by a new-looking chain-link fence that is locked with a padlock.
---
Copyright Capital & Main
The Big Chill: L.A.'s Homeless Face the Winter With Fewer Beds Than Before
With more money than ever to spend on homelessness, Los Angeles County offers fewer winter shelter beds than last year. Why?
"Everything that goes wrong in a city" gets blamed on the program and its clients, says the executive director of one homeless service provider.
---
It's a December evening at the Hope of the Valley Rescue Mission's winter shelter in Pacoima, a working-class neighborhood in Los Angeles. A mix of homeless men and women talk quietly, in English and in Spanish, while they eat their franks and beans, as others are still having their bags searched at the door, and still others are grabbing blankets and staking out cots.
Ken Craft, the mission's soft-spoken CEO, is seated at one of end of the large, brightly lit room. He seems worried. As the weather grows colder and homeless Angelenos learn how to access the shelter through its various pickup locations, this 138-bed facility will reach capacity and homeless people will be turned away, he predicts.
Los Angeles city and county officials are stepping up efforts to combat homelessness, and residents have voted to tax themselves to pay for an increase in homeless services overall. But this year, the county has 21 percent fewer winter shelter beds than last year, according to data from the Los Angeles Homeless Services Authority (LAHSA), the county's main administrator of homeless services. The number of winter shelter beds available during the coldest months of the year dropped from 1,451 to 1,146.
This should be cause for concern. From January 1, 2016 to December 21, 2018, hypothermia was listed as the primary or secondary cause of death for 10 homeless people, according to the Los Angeles County Coroner's office.
---
Seven of 10 homeless hypothermia deaths happened in December or January. Most who died were men in their 50s and 60s.
---
In 2017, county voters—faced with an exploding homeless population of more than 50,000—supported Measure H, a 0.25-cent sales tax hike intended to increase homeless services and prevention. (The prior year, city voters had approved Measure HHH, a $1.2 billion bond measure intended to fund 10,000 units of permanent housing over the next decade.) This year, $120 million of Measure H dollars went to funding "interim housing." The goal is to add 3,250 year-round shelter beds to what's already available and move homeless people into permanent housing, according Phil Ansell, director of the County of Los Angeles Homeless Initiative.
But those funds are not paying for more beds for the winter shelter program, a 15-year-old hypothermia prevention effort that providers say is a critical resource, if not the most effective way of connecting homeless people to permanent housing and services. Such shelters are generally open from early December through March and house people for just 14 hours daily, creating logistical challenges for service providers and their homeless clients, who must be rousted from their beds in the early mornings and find their way back in the evening. Homeless people benefit from more stable housing, from where they can look for jobs and take advantage of services.
Many providers who ran winter shelter programs in the past are now running year-round facilities and no longer have the capacity to open separate shelters for the winter, according to Raquel Ziegler, Crisis Housing Coordinator for LAHSA.
---
Managers of winter shelter programs often face exacting fire safety requirements and operational hassles — as well as neighborhood opposition.
---
Ziegler is not satisfied with the number of beds available through the winter shelter program, however. "It would be great if we had an additional 2,000 emergency shelter beds pop open during the season," Ziegler said. But those managing the program often face exacting fire safety requirements and operational hassles — as well as neighborhood opposition.
"Everything that goes wrong in a city" gets blamed on the program and its clients, says Laura Duncan, executive director of Ascencia, a homeless service provider in Glendale that ran a winter shelter last year. At Forest Lawn Memorial Park, during a recent Ascencia-sponsored memorial service for homeless people who died last year, Glendale City Councilwoman Paula Devine rattled off other challenges: "It's so expensive," "you have to find a huge facility," and it attracts "homeless from all over."
Seven of those 10 homeless hypothermia deaths happened in December or January. Most who died were men in their 50s and 60s. Last March, in Orange County, a homeless family of four, including two young children, were found dead in their van, apparently of carbon monoxide poisoning, when their car was left running to keep them warm while they slept.
Some regions have seen a dramatic decline in winter shelter beds this season. The vast Antelope Valley—with its thrashing desert winds and freezing night temperatures — has only 50 beds this winter compared to 178 last year, according to LAHSA.
There are costly consequences when homeless people have to find their own source of heat. Last Saturday, a fire that started at 7:10 a.m. at a homeless encampment in Palmdale caused $50,000 worth of damage to a business, according to the Antelope Valley Press. However, the lack of available beds might not be the only problem, as the nearby winter shelter reportedly had empty beds at the time.
Homeless clients may not want to leave their encampments for shelters only to be "booted out" before returning "to wherever it was that their encampment was," said Carol Crabson, CEO of Lancaster-based Valley Oasis, who ran a winter shelter last year and would like to see the program provide 24-hour shelter, which it can do now only under extreme weather conditions. With temperatures plunging to the "mid-20s" at night, she said, her staff is "seeing a lot of people who are really sick."
---
To satisfy neighbors' concerns about loitering homeless people, the latter are not allowed to approach one Pacoima shelter by car or foot, but must wait for a van to fetch them.
---
For planning purposes, the county divides itself into eight regions or "service planning areas." The South Los Angeles region has experienced a 30-percent decrease in winter shelter beds. And the South Bay/Harbor planning area has seen a 40-percent decline in winter shelter beds, even though its percentage of unsheltered homeless jumped by six percent last year. The East L.A. planning area has no winter shelters listed on its flyer this year, nor did it have any last year, even though the number of unsheltered homeless in the area also rose in 2018.
Early last year, Los Angeles Mayor Eric Garcetti pledged to cut his city's unsheltered population of homeless in half during the next five years. Overall, the region saw a small decrease in homelessness in 2018 (four percent in the county and six percent in the city). However, more people are also falling into homelessness for the first time due to the county's affordable housing shortage and the lack of good jobs, says Phil Ansell, director of the Los Angeles County Homeless Initiative. "We are successfully taking more water out of the boat than ever before," he said. "But there remains a very significant hole in the bottom of the boat."
Back in Pacoima at the Hope of the Valley winter shelter, Cheryl Jackson, who has been homeless since last February, is one who has fallen through that hole. She has struggled to support herself since moving to Los Angeles from Texas in 2007, even though, she says, she has a cosmetology license, has worked for years as an administrative assistant for medical centers, and still works as a home-health aide.
To satisfy neighbors' concerns about loitering homeless people, Jackson, who is 57, is not allowed to approach the shelter by car or foot. Instead, she must wait in the winter dark for a white van to fetch her at one of five pick-up locations.
---
One woman arrived at the shelter at 9 p.m., only to be sent away to a pick-up spot. "Why do I have to go away? I'm here," she asked.
---
That system was the result of a "good neighbor" policy, which L.A. City Councilwoman Monica Rodriguez says she spearheaded in 2017 after Pacoima residents, joined by their "five-year-olds with signs," protested the reopening of the Hope of the Valley shelter for the winter.
Neighbors were concerned about homeless people loitering as they waited each evening for the opening of the facility, which is located near two elementary schools. In addition to the establishment of pick-up sites, the policy required the hiring of a security and sanitation workers and the establishment of a feedback hotline, which Rodriguez said has received "zero calls."
"Faced with the homelessness crisis, I had one of two options," Rodriguez says. "I could either be that person that said, 'No, we're not going to do this,' or figure out how to address the community's concerns."
On my mid-December visit to the Pacoima shelter, one woman with dark, shoulder-length hair arrived at 9 p.m. only to be sent away to a pick-up spot, where staff promised they would fetch her. She's seemed frustrated and bewildered. "Why do I have to go away? I'm here," she said.
But most people I met there, like Tabatha Kauhola and her boyfriend, Hampton, understood the system. Kauhola appreciated the welcoming staff and the warm meal, and didn't complain about the austere cots, crammed together row by row. Her main grievance: the early wake-up time of 5 a.m., needed so the clients can be back in the van by 7.
Homeless since 2014, Kauhola says she has lived in hotel rooms, at friends' homes, in a car and in a tent beside the 405 Freeway. Domestic violence that led to head trauma precipitated her becoming homeless, she said. Prior to that, she had a job as a home-health-care aide, and an apartment in Van Nuys.
Now she and Hampton are hoping to find permanent housing and eventually reunite with their three young children. "Once we get housed, the light will be brighter. Then they will be able to come to our home," she said.
A few tables away, Cheryl Jackson journals, a practice she has kept for almost 40 years and has passed on to a daughter, a University of California, Los Angeles graduate, who she nursed through hospitalizations connected to a blood disorder. She works to keep a hopeful outlook.
"I'm not bitter. I'm just maturing and learning how to put this together," says Jackson, with a bright, disarming smile. "There is still something very wonderful happening."
---
Copyright Capital & Main