Hands Across the Working World
…mill hands, farm hands, factory hands…hands….hands…hands…
 — Eugene Debs
Ironworker Devonte Merrifield makes sure he takes care of his hands. He jokingly points out that the strength of his marriage depends on two strong – and sometimes soft – hands. "My wife complains because I can't rub her back anymore because of my calluses. My hands can be a little rough," he says, lifting his hands and smiling.
Merrifield is in some ways similar to my electrician father who believed that the feel of a person's hands might indicate something about their character. Shaking my father's hand was not merely a polite ritual. The absence of thick pads of calluses was, for him, one indication that you might not be contributing much to society.
Merrifield knows that what he does with his hands is deserving of a measure of respect. His identity is partly bound up with what he calls his "working man's" hands and the confidence drawn from meeting the challenges of apprenticeship. When I spoke to him recently at his home in Palmdale, he described himself as "blessed" – fortunate to have found his way to Reinforcing Ironworkers Union Local 416 one day while he was out looking for work.
When not on a construction site, he delights in planning a European trip with his wife and strategizes with his 11-year-old daughter Nyah about how she can accomplish her dream of attending UCLA. There is talent in Nyah's hands too, she is an adept drawer of whatever captures her gaze.
For Merrifield to make good on the promises to himself and his family, his hands and body have to stay healthy. Grabbing a section of iron rebar from his garage, he shows me how to thread the bar into a support column — emphasizing that a metal sliver in the hand can put you out of work. "We have to use our brains and be smart about how we work," he says. "We have to last 30 years out here."
"Out here" includes the Wilshire Grand Center in downtown Los Angeles, where Merrifield gathers every morning at 6:30 a.m. with his fellow ironworkers to start the day. His journey from Palmdale to Wilshire and Figueroa starts at 4:30 a.m.
Filming at the Wilshire Grand, I often point my camera towards the hands of the building trades workers. When I ask them what they like about their work, most invariably answer, "I like working with my hands," and that they prefer "working outdoors" – as if allergic to the claustrophobic environment of the office cubicle. Marvin Barra, an apprentice with Pipefitters Local 250, told me that he was looking forward to making a living with his hands as long as he maintained "two good ones." Not always having "two good ones" is a fear that every tradesperson lives with.
"Using our hands and using our brains is part of everything we do here," International Brotherhood of Electrical Workers apprentice Leon Zoltzman commented recently at the construction site where he was laying out a line of conduit around rows of rebar. Zoltzman attended closely to his hands as he adapted his pliers to the resistance of the wire and the shape of the conduit.
In a world filled with constant distraction and the shallow appeal of "virtual" landscapes, grappling with material things helps craftspeople, according to writer Matthew Crawford, create a community of skilled practice while keeping their minds in productive relationship to their bodies.
Asking construction workers about their hands is a roundabout way of opening up a conversation about the meaning of their work. The quick and supple fingers of youth eventually give way to hands that, while slower, make up for it through accumulated manual wisdom. If hands reveal our character, they also display our persistence.
"There are times when I lose track of time out here," ironworker Sefi Edery says, acknowledging that there are long stretches when hands, tools and materials merge into the flow of work. While the aches of his hands and legs might jolt him back into awareness of the slower passage of time, the moments of complete immersion in work can be a form of meditation.
Today the Wilshire Grand stands half constructed. In the evening, when most of the workers are gone, it is an iron and concrete skeleton, a stoic monument to our ingenuity. During the day, when the workers are busy, spectators stand for long periods of time watching from across the street as the building moves imperceptibly upwards, as if struggling to escape the demands of gravity. It is both mysterious and pleasurable, comforting in the way in which we are consoled by its familiar form.
Unfinished structures or works of art, such as Michelangelo's Slaves, transfix some philosophers and art critics because, in their view, these works mirror the ongoing artistic struggle or the fractured nature of the human condition.
But at the Wilshire Grand, there is little sympathy for the fragmented or the unresolved. The workers who have families  bring them here to see what they have created, buoyed by the psychological satisfactions of completion. These men and women – who understand how self-respect is earned through skilled and committed practice – finish buildings with their callused hands.
Award-Winning Reporter David Sirota to Lead National Investigative Desk on Inequality for Capital & Main
The New York Times has credited Sirota's Wall Street reporting for showing "that secrecy can hide high fees, low returns, excess risk and the identity of politically connected dealmakers."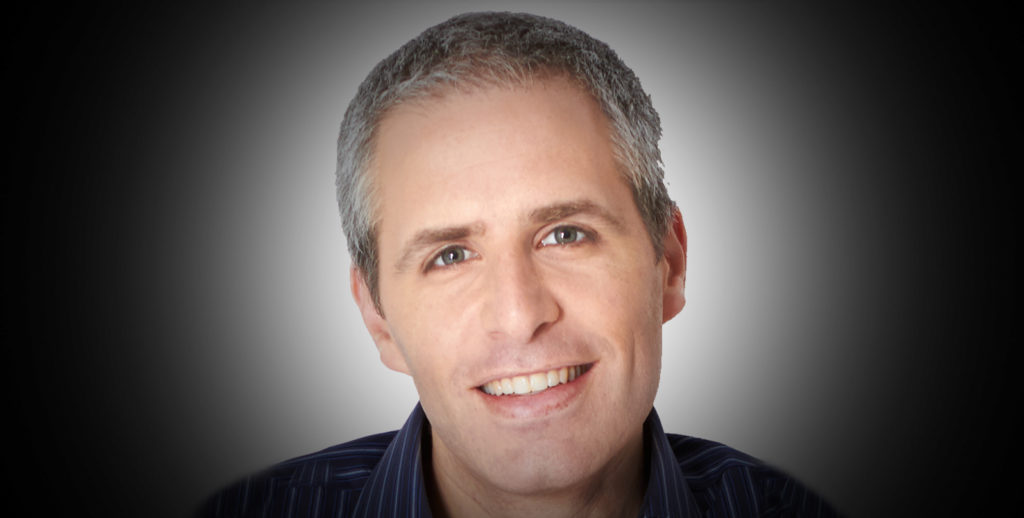 LOS ANGELES — Capital & Main announced today that award-winning reporter David Sirota will lead a new national investigative desk for the California-based publication. His coverage will focus on the country's historically high level of economic inequality, and the role of Wall Street, the private sector and government policy in perpetuating income disparity.
"I am thrilled to join one of the most promising young investigative publications in the country," said Sirota. "There has never been a greater need for aggressive nonpartisan reporting that scrutinizes how corporations, lawmakers and the super-rich wield political and economic power. Capital & Main has established a reputation as an intrepid source of hard-hitting investigative reporting. I am excited to expand their capacity to shine a spotlight on how and why America now has the highest level of economic inequality in the country's modern history."
Sirota will join Capital & Main as a full-time reporter this summer, and prior to that will consult with the publication on editorial content and partnerships. The new position was made possible in part by a grant from the Jonathan Logan Family Foundation in Oakland, CA.
Capital & Main is a non-profit publication founded in 2013 and its reporting has been co-published by (among others) The Atlantic, Time, The Guardian, Reuters, The Daily Beast, Slate, Grist, Fast Company, The Huffington Post and Newsweek. Capital & Main's reporting has won recognition from the Society of American Business Editors & Writers, the Southern California Journalism Awards and the Best of the West contest. Its reporters have been featured on (among others) PRI's The World, WNYC's The Takeaway, as well as on programs on KQED and KCRW.
Sirota has reported extensively on the relationship between money and politics, and has gained a reputation as a journalist willing to scrutinize public officials of both parties. During his career, he has become one of American journalism's most authoritative experts on complex financial systems including taxes, hedge funds, private equity and public pensions. He is a two-time winner of the Best in Business award from SABEW – most recently for his coverage of the 2017 Republican tax bill and its controversial "Corker kickback" provision. Before that, he won recognition from the Columbia Journalism Review for his reporting on how conflicts of interest shaped how Democratic Gov. Dan Malloy's administration oversaw a proposed health-care merger. Sirota has also won Ithaca College's Izzy Award and has been a finalist for UCLA's Gerald R. Loeb Award and Syracuse University's Mirror Award.
The New York Times has credited Sirota's Wall Street reporting for showing "that secrecy can hide high fees, low returns, excess risk and the identity of politically connected dealmakers." In one of its awards, SABEW said Sirota has produced "original, tenacious reporting that displayed a mastery of scouring documents, analyzing data and holding public officials accountable." The legendary late columnist Molly Ivins said, "Sirota is a new-generation populist who instinctively understands that the only real questions are 'Who's getting screwed?' and 'Who's doing the screwing?'"
"David Sirota is one of the finest investigative reporters in the country, and he promises to take Capital & Main's reporting on inequality and related issues to a whole different level," said Capital & Main board member Rick Wartzman, a former Wall Street Journal reporter, Los Angeles Times business editor and the author of four books, including The End of Loyalty: The Rise and Fall of Good Jobs in America. "David's fearless approach to holding the powerful to account is precisely what we need at this moment in time."
From 2014 to 2018 Sirota led International Business Times' investigative reporting team, where he broke major stories on how President Trump's top adviser evades ethics laws as he shapes policies that could enrich his firm; CFPB chief Mick Mulvaney's ties to the financial industry — and how he pressured regulators to back off predatory lending rules at the same time he was raking in cash from payday lenders; how Equifax lobbied against consumer protection rules just before its huge data breach; and how chemical companies that spewed toxins after Hurricane Harvey had worked to reduce safety regulations in the lead-up to the disaster.
In 2014, Sirota's investigative series for PandoDaily about public broadcasting compelled a PBS flagship station to return a $3.5 million contribution from a hedge fund billionaire. That same year, Sirota's investigative reporting about pensions for PandoDaily and then for International Business Times led the New Jersey state government to open a formal pay-to-play investigation and to divest state holdings in a venture capital firm. Sirota's reporting for International Business Times also led San Francisco officials to delay a proposed $3 billion investment in hedge funds.
"We have been longtime admirers of David's work, and couldn't imagine a better fit for our reporting on inequality," said Capital & Main publisher Danny Feingold. "David will give us the capacity to break important national stories on one of the country's great existential threats."
Sirota is also the author of two New York Times best-selling books, Hostile Takeover and The Uprising, as well as Back to Our Future, which became the basis for the National Geographic Channel's miniseries "The '80s: The Decade that Made Us." He appears frequently on MSNBC and CNN, and is the host of a podcast on economic, political and social issues.