Great Divides: How the Other Thirds Live
Confession time: I went to Arizona. Mea Culpa. I know I signed a pledge that I wouldn't go there because of their anti-immigration laws, but then I got a call from my cousin asking us to join a family reunion in the mountains above Phoenix, so we went.
My wife Susan and I took the long way. We went through Flagstaff. Several years ago when we regularly drove to a retreat center in northern New Mexico, we discovered the cheap motels east of downtown, along old Route 66, across the road from train tracks that run 50 – 60 trains a day out of L.A. to the Midwest and back.
So we retraced our steps in Flagstaff and looked for one of our old motels. Except that when found, they looked worse for the wear. We tried to check into one but the manager just laughed at us, and handed us a key to look things over. An old man sat smoking in one room, the door ajar, a television blaring.  Two children stared at us through another open door. The parking lot held a few old cars and a pickup truck. The manager suggested a couple of places up the road.
We checked those out also, but what we found were by-the-week rentals — and hungry looking children, unemployed-looking fathers, more used-up cars. Seems our Motel Row, which was only a brief walk into downtown, had become cheap housing for the under-employed of northern Arizona, and the hard life did not look pretty. Within the week, newspaper headlines said the picturesque state of Arizona Highways magazine was among the six poorest in the U.S. We could see that.
Earlier this summer, we saw the same poverty in the rural towns of Northern California, Oregon and Washington. In places like Eureka, Klamath Falls, Waldport, Twisp and Colville we encountered three types of people:
Old-timers who had lived in town long enough to carve a livelihood out of the land or a small business or a job working for the government – the most stable employment around;
Younger folks who grew up there and managed to scrape together enough to live on with odd jobs;
New arrivals from the city, who had cashed out their home equity, bought a piece of relatively cheap land that an old-timer was subdividing, and could expect a good retirement income to support themselves. The folks hanging on greet the newcomers with mixed emotions.
Clearly, there are also three levels to this recession. One includes those at the high end who are doing just fine. A second includes those who have escaped the job ax and figured out how to cut back in order to stay even. The third group lost their jobs, ran out of unemployment insurance and have used minimum-wage, part-time jobs to keep body and soul together. As the East Texas blues song says, "They ran out of road, they ran out of luck and money at the same time."
Years ago, in another serious downturn of the economy, the director of a front-line social services agency told me how she saw the economic divide. There are people who seem to be doing just fine, she said to me, and then there are the families showing up at our doorstep, desperate. The first don't know the second exists, and don't care.
Nothing new, this. It was that way in the Great Depression, and every recession since. Some people see the pain. Most don't. But when we came back home again, we knew that someone noticed:  The kids had raised a tent city next to City Hall, because they feel the divide and the pain — and they think those could be their future.
Government Shutdown's Silver Lining: A Corporate Hiring Guru Speaks Out
Co-published by Fast Company
Ending the shutdown won't curtail the hiring opportunities for corporate recruiters, says one expert. It's like divorce: Once you start thinking about leaving, the odds that it will happen go up dramatically.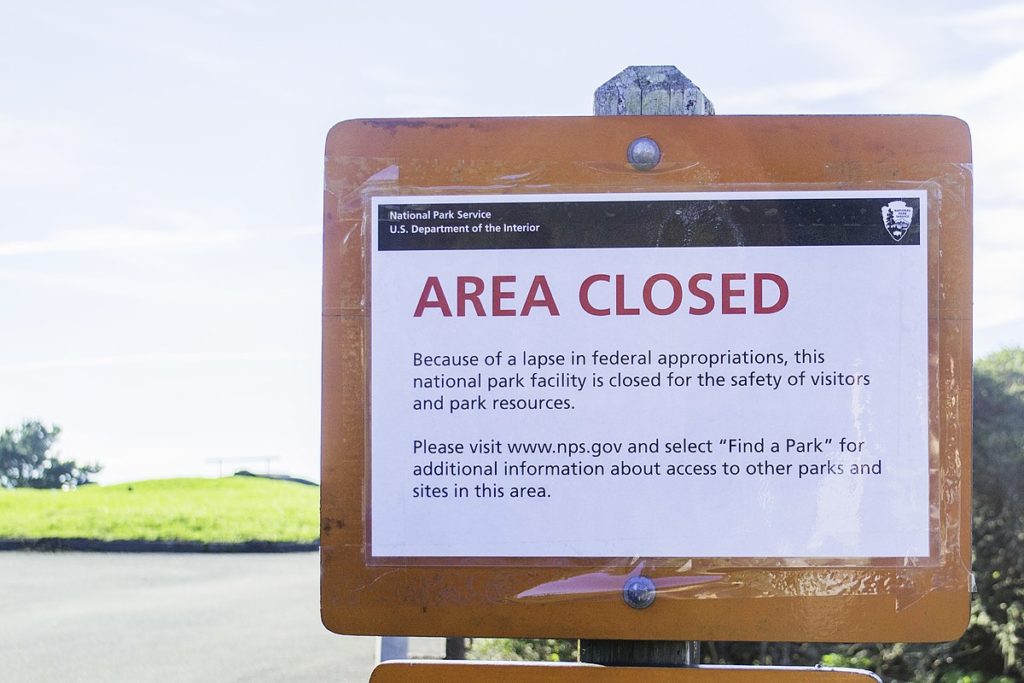 ---
In the new economic climate, even the most mission-driven of federal workers might be forgiven for abandoning the nation's parks, airways and regulatory agencies.
---
Co-published by Fast Company
When the federal government shut down for 16 days in 2013, corporate hiring guru John Sullivan advised companies on how to raid federal government workplaces for talent.
A blog post he penned at the time caused some to charge him with being unpatriotic, he said recently, while others thanked him for the reminder that federal workers were ripe for the plucking.
This time around, the climate is even better for corporations looking to cull staff from a workforce that is already well-trained and also known for its loyalty, Sullivan tells Capital & Main by phone. He describes the current moment—with hundreds of thousands of federal employees forgoing paychecks and, in many cases, sitting at home — as tantamount to "a sale on Black Friday."
---
Congresswoman:  The shutdown could have a long-term impact on the federal government's ability to attract workers with IT skills.
---
"If you've been screaming for the last two years" about the skills-and-talent shortage, "this week there isn't one," says Sullivan, who heads the human resource management program at San Francisco State University's College of Business.
The partial shutdown, that began on December 22 when President Trump failed to secure funding from Congress for his border wall, has impacted employees at a host of federal agencies, including the departments of Agriculture, Commerce, Homeland Security, Housing and Urban Development, Interior, Justice, State, Transportation and Treasury and the NASA.
What makes this particular shutdown so suitable for raiding federal workplaces? It's not just that employee morale has taken a nosedive, thanks to a president who is at war with many of the agencies he oversees. Nor is it only the fact that Trump threatened to keep the government closed for as long as a year, a notion that "really scares people," says Sullivan.
---
With Amazon's opening new offices in the District of Columbia area, three out of four IT workers in DC say they would consider leaving their current jobs for the tech behemoth.
---
It's also the economic climate. Companies are growing. Unemployment is low. Remote work is increasingly an option. Technical advances have made looking for a job easier than it was in 2013. "You can say 'boo' to your phone and apply for a job," adds Sullivan, delivering his matchmaking pitch with such force that even the most mission-driven of federal workers might be forgiven for abandoning the nation's parks, airways and regulatory agencies.
Congresswoman Robin Kelly (D-IL), the ranking member of the House Subcommittee on Information Technology, worried, in a statement last week, that the shutdown would have a long-term impact on the federal government's ability to attract workers with IT skills. The federal government has generally struggled to attract young tech workers, and Amazon's new offices in the District of Columbia area has three out of four IT workers in DC saying they would consider leaving their current jobs for the tech behemoth.
Tech workers — and upper-salaried talent — are not the only employees coveted by the private sector, says Sullivan. Forest Service employees. Coast Guard workers. Transportation and Safety Administration agents. Any unpaid workers could be lured away, especially in states like California and Texas, where economies are strong, he maintains. An employment agency for California's casinos recently put this shout out on Twitter: "Any @TSA employees looking for new opportunities, PTGaming is hiring!" along with the popular hashtag, #shutdownstories.
The shutdown could also prompt federal employees to throw scruples to the wind and step into the infamous revolving door that leads workers from government jobs to the private sector and back again. When Sullivan was advising companies in 2013, he helped firms hire from agencies that regulated them.
"And by the way," asks Sullivan, persisting with his siren song, "if I was a regulator, [with] President Trump eliminating all those regulations, why am I needed? Why not go to the private sector?"
Sullivan, who says he is an underpaid government worker in his own right, is concerned about the public cost of his and others' efforts to lure away the federal government's top talent. The best employees will leave first, and "literally billions" in training dollars will be lost, he predicts.
But he puts the blame squarely on a public sector that undervalues its workers. Corporations that pilfer federal government workforce for talent offer a kind of public service and corrective by demonstrating the price that must be paid "for degrading public service and unnecessarily frustrating federal employees," he wrote in his 2013 post.
Ending the shutdown won't curtail the hiring opportunities for corporate recruiters, says Sullivan. "It's like divorce. Once you start thinking about [leaving], the odds [that it will happen] go up dramatically."
---
Copyright Capital & Main