Grand Illusion: Walmart's Birthday "Gift" to Chinatown
Happy Birthday, Walmart! You great big mega-marketing rascal–you turn 50 this week. You've come such a long way from Roger, Arkansas, the tiny town at the foot of the Ozarks where you took your first wobbly steps.
Now you're an international star! The planet's biggest private-sector employer,  with 2.2 million "associates" throughout the world—we usually call 'em employees, but whatever– 1.4 million in the United States. Creator of history's most efficient global supply chain, you call the shots on production, wage and workplace standards around the world—the Walmart business model ruthlessly undercut those everywhere. Plus you have shriveled and destroyed small business communities in towns across the United States.
Star power, dudes.
Now you are here in Los Angeles celebrating the big Five Oh with a new acquisition.
It's tasteful, not large and gaudy, like your typical 200,000 square foot megastore.  A valuable little gem.
You are establishing a small-scale grocery in Chinatown near downtown Los Angeles.
The news broke February 24, right here on Frying Pan News  — City Hall sources confirmed that Walmart has gotten some of the necessary permits to establish a 33,000 square foot grocery downstairs at a mixed-use complex at Cesar Chavez and Grand that includes a senior citizens complex.
Nice touch, Walmart, the senior living thing. Of course, local Chinatown mom-and-pop shops will be hard-put to keep up with your ability to stock factory-farmed foods from all over the world. Making omelets, breaking eggs—like that—can't be sad about it.
Oh, oops! Sorry to be sour on your birthday. You look great. Check out that firm bottom line. Is that a muscular 27 percent increase in fourth quarter income in 2011 right there? DO NOT listen to the word "sagging" in reference to your domestic sales. Not what you want to hear on your 50th, Lord knows. The haters can be vicious.
But you know that declining domestic sales are the reason it's so important for Walmart to move into L.A.'s Chinatown.
You have owned the rural and suburban areas in these United States for at least a decade now–but there's gold in them there urban communities—maybe $100 billion to be made in ten cities, Los Angeles among them.
That's according to Nelson Lichtenstein —who probably knows more about Walmart than anyone, including Walmart.
The historian and author of the lively book The Retail Revolution—How WalMart Created a Brave New World of Business, Lichtenstein has traveled the world–China, South Africa, Bentonville, AR– to document Walmart's wildly successful and savvy combination of visionary technical know-how and backward, virulently anti-worker politics.
The Walmart model has re-made the global economic landscape—starting with the United States. The shoppers that make up Walmart's base are precisely those hurt by the devastating economic downturn of the last few years, Lichtenstein told Frying Pan News, so they are spending a little less at Walmart.
Here's the New York Times on that subject.
Since purchase power of Walmart's traditional market has slipped it's more important than ever to expand into cities.
Walmart may now be desperate enough for urban markets to sustain losses to get into L.A., Lichtenstein says, the Chinatown store may be an expensive experiment to establish a beachhead.
The uber-retailer has been discouraged from locating in L.A. because of an ordinance that requires reporting on employment and community standards—such trifles as health coverage, decent wages and  neighborhood environmental health.
The local Chinatown community, labor and others are mobilized against a Chinatown Walmart. The world's Number One retailer may be in for a costly fight.
"The point is to get it in there," Lichtenstein says. "Economics is irrelevant to placing this first neighborhood market."
Government Shutdown's Silver Lining: A Corporate Hiring Guru Speaks Out
Co-published by Fast Company
Ending the shutdown won't curtail the hiring opportunities for corporate recruiters, says one expert. It's like divorce: Once you start thinking about leaving, the odds that it will happen go up dramatically.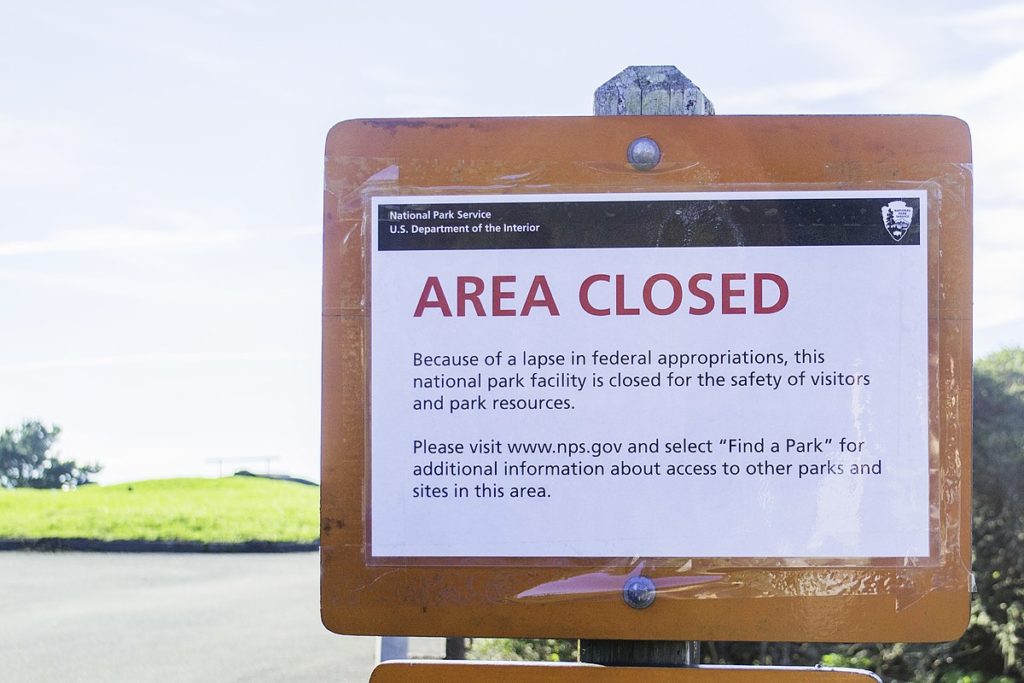 ---
In the new economic climate, even the most mission-driven of federal workers might be forgiven for abandoning the nation's parks, airways and regulatory agencies.
---
Co-published by Fast Company
When the federal government shut down for 16 days in 2013, corporate hiring guru John Sullivan advised companies on how to raid federal government workplaces for talent.
A blog post he penned at the time caused some to charge him with being unpatriotic, he said recently, while others thanked him for the reminder that federal workers were ripe for the plucking.
This time around, the climate is even better for corporations looking to cull staff from a workforce that is already well-trained and also known for its loyalty, Sullivan tells Capital & Main by phone. He describes the current moment—with hundreds of thousands of federal employees forgoing paychecks and, in many cases, sitting at home — as tantamount to "a sale on Black Friday."
---
Congresswoman:  The shutdown could have a long-term impact on the federal government's ability to attract workers with IT skills.
---
"If you've been screaming for the last two years" about the skills-and-talent shortage, "this week there isn't one," says Sullivan, who heads the human resource management program at San Francisco State University's College of Business.
The partial shutdown, that began on December 22 when President Trump failed to secure funding from Congress for his border wall, has impacted employees at a host of federal agencies, including the departments of Agriculture, Commerce, Homeland Security, Housing and Urban Development, Interior, Justice, State, Transportation and Treasury and the NASA.
What makes this particular shutdown so suitable for raiding federal workplaces? It's not just that employee morale has taken a nosedive, thanks to a president who is at war with many of the agencies he oversees. Nor is it only the fact that Trump threatened to keep the government closed for as long as a year, a notion that "really scares people," says Sullivan.
---
With Amazon's opening new offices in the District of Columbia area, three out of four IT workers in DC say they would consider leaving their current jobs for the tech behemoth.
---
It's also the economic climate. Companies are growing. Unemployment is low. Remote work is increasingly an option. Technical advances have made looking for a job easier than it was in 2013. "You can say 'boo' to your phone and apply for a job," adds Sullivan, delivering his matchmaking pitch with such force that even the most mission-driven of federal workers might be forgiven for abandoning the nation's parks, airways and regulatory agencies.
Congresswoman Robin Kelly (D-IL), the ranking member of the House Subcommittee on Information Technology, worried, in a statement last week, that the shutdown would have a long-term impact on the federal government's ability to attract workers with IT skills. The federal government has generally struggled to attract young tech workers, and Amazon's new offices in the District of Columbia area has three out of four IT workers in DC saying they would consider leaving their current jobs for the tech behemoth.
Tech workers — and upper-salaried talent — are not the only employees coveted by the private sector, says Sullivan. Forest Service employees. Coast Guard workers. Transportation and Safety Administration agents. Any unpaid workers could be lured away, especially in states like California and Texas, where economies are strong, he maintains. An employment agency for California's casinos recently put this shout out on Twitter: "Any @TSA employees looking for new opportunities, PTGaming is hiring!" along with the popular hashtag, #shutdownstories.
The shutdown could also prompt federal employees to throw scruples to the wind and step into the infamous revolving door that leads workers from government jobs to the private sector and back again. When Sullivan was advising companies in 2013, he helped firms hire from agencies that regulated them.
"And by the way," asks Sullivan, persisting with his siren song, "if I was a regulator, [with] President Trump eliminating all those regulations, why am I needed? Why not go to the private sector?"
Sullivan, who says he is an underpaid government worker in his own right, is concerned about the public cost of his and others' efforts to lure away the federal government's top talent. The best employees will leave first, and "literally billions" in training dollars will be lost, he predicts.
But he puts the blame squarely on a public sector that undervalues its workers. Corporations that pilfer federal government workforce for talent offer a kind of public service and corrective by demonstrating the price that must be paid "for degrading public service and unnecessarily frustrating federal employees," he wrote in his 2013 post.
Ending the shutdown won't curtail the hiring opportunities for corporate recruiters, says Sullivan. "It's like divorce. Once you start thinking about [leaving], the odds [that it will happen] go up dramatically."
---
Copyright Capital & Main