Former White House Economist Jared Bernstein: Incomes Are Up, But It's Still Inequality, Stupid
An interview about how rising income, persistent inequality and populist politics all fit together.
Jared Bernstein photo by Andrew Harrer/Bloomberg via Getty Images.
In 2008, when Vice President-elect Joe Biden chose Jared Bernstein to be his chief economist, he was hoping Bernstein, along with the rest of Barack Obama's all-star team of advisors, could help pull the country out of the worst financial crisis since the Great Depression.
This week, the U.S. Census Bureau's report on income and poverty in 2016 provided a final affirmation for the Obama administration's economic policies. In the last year of Obama's presidency, median income continued to grow at a healthy pace while poverty declined and the percentage of Americans without health insurance fell to historic lows.
The upbeat census report, however, seemingly clashes with one of the driving forces behind Donald Trump's election: the economic struggles of the middle class.
Capital & Main spoke to Bernstein, now a senior fellow at Washington DC's Center on Budget and Policy Priorities, to get his take on how rising income, persistent inequality and populist politics all fit together. (See the second part of the interview here.)
---
Capital & Main: Inequality and economic insecurity played a huge role in the 2016 election, yet the new census report shows big gains in income for the middle class, drops in poverty and higher rates of health insurance last year. How do we make sense of this?
Jared Bernstein: One of the most important things to realize is that with these gains, middle-income families are back to where they were in about 2007, which is about where they were in 2000. So, if you abstract from a few good years — and we celebrate them and we want to make sure that they keep going — and you ask how are you doing relative to seven years ago or 10 years ago or 15 years ago, there you don't see nearly enough progress.
But is the narrative of the decline of the American middle class overblown, given what we're seeing in these findings?
Bernstein: I don't think that narrative is overblown, but neither do I think that narrative is exactly right. It's not that the middle class has somehow shrunk or declined, it's that the middle class is having a harder time over the last few decades getting ahead, and particularly ensuring that their kids do better than their parents. You work hard, you play by the rules, send your kids to the best schools you can, possibly muster and maybe scrape together enough for them to get a college education — and the implicit deal is that you know they'll do better than you did. Well that kind of immobility where kids are stuck without the kinds of opportunities they should have has been an evolving problem for middle-class households.
Then you've got great geographical dispersion. There're parts of this country that have done very well — they tend to be more urban. And then there are parts of the country, including the Rust Belt, that have long been job deserts.
We hear a lot about the negative impacts of the gig economy and the mass replacement of jobs by robots. Do the new census data tell us that those worries are inflated?
Bernstein: I guess it does, but we didn't need the new census data for that. We continue to create something close to 180,000 to 200,000 jobs per month on average. The unemployment rate is low, so I don't think there is really much of an argument that there has been an increase in technological unemployment yet. It doesn't mean that there can't be in the future, but in the present, it's just not in the data.
Although the results were characterized by good news, there were a couple of data points that weren't so upbeat. If you look at the earnings of middle-class workers, both for men and women — and these are workers that work full-time — they actually didn't grow in 2016. How do you have flat earnings and rising incomes? You work more. You send more family members into the job market, and people who are already in the job market move from part-time to full-time work, and that's what happened there. That suggests that even as wages haven't been growing nearly as fast as you might expect, or as fast as they should given how low the unemployment rate is, families have been able to get ahead with more work.
Given the income gains for 2015 and 2016, is it fair to conclude that Trump's victory had less to do with the economic woes of the white working class and more to do with his race-based attacks on immigrants and other minorities?
Bernstein: You cannot conclude that from these or from other data that I've looked at. I don't discount for a second the role of racism, xenophobia, nationalism, gender politics in Trump's victory — that was all there, in levels that were extremely disturbing [and] bad for our country. That said, if you look at median family income growth by race, the growth of incomes for African Americans and Hispanics actually outpaced that of whites, and by a few percentage points. One of the reasons for that is that as the economy strengthens, and you start moving closer to full employment, the folks who disproportionately get a bump from that tend to be those in more economically vulnerable circumstances. So it's not surprising that in year seven or eight of an economic expansion you'd start to see income growth of blacks, for example, outpace that of whites, and this is actually of course a positive development in the sense that you're closing some racial gaps.
Prior to this census I've looked at the earnings of non-college educated white guys, 25-54 — economists call them "prime age workers" — and sure enough, their earnings have looked pretty terrible for a pretty long time. So there really is something there.
While the census report shows the biggest earnings increase is among blacks, Latinos and Asians, at the same time we know that the wealth gap between blacks and Latinos on the one hand, and whites on the other, remains enormous in this country. Which of these should we pay more attention to?
Bernstein: We have to keep all the variables in our head but it's important to raise that question because there you really have a legacy effect. Even if you believed — and you'd be crazy to believe this — that somehow we've banished discrimination, you'd have to accept that the legacy effects of discrimination have meant that African-American communities simply haven't been able to accumulate the wealth of other communities, particularly [of] whites. So yes, that gap remains as wide as ever.
It's interesting that even as the labor movement has continued to decline we're seeing significant income growth.
Bernstein: The diminished power of unions doesn't mean that none of the growth is going to reach working people. One of the things that I've argued is that the tightening labor market, and these kind of full-employment conditions that we're getting closer to, act in a somewhat similar way in that they create more bargaining power for working people. So if you can get to a situation where the economy is such that employers have to bid up wages and compensation offers in order to get and keep the workers they need so that they can meet strong consumer demand, then workers who are in the middle of the scale – blue-collar workers, some folks who maybe don't have a college education, workers who often face various types of discrimination — are able to tap a bit more of that bargaining power.
That's never been as powerful a force as collective bargaining, so the absence of collective bargaining is pervasive and germane, and not just in our economy but in our politics. It's really important to think about ways to reverse this long-term negative trend of unionization, which probably requires some modernization of labor law.
Do you think though that at least some of the gains that we're seeing in income could be the result of some of the new strategies that organized labor, along with its allies, have deployed in the last few years — most notably the Fight for 15 and the passage of much higher minimum wage laws in major cities?
Bernstein: I do think that higher minimum wages are in these data and in these results. Elise Gould at the Economic Policy Institute has shown that if you want to see where wages went up at the bottom 30 percent of the pay scale, it's going to be in states that raise their minimum wages. It also leads you to think about what places are not going to do that and it tends to be Southern states. They tend to largely hue to the federal minimum wage, which is stuck at $7.25.
How is it that we're seeing both very high levels of inequality and broad economic gains for everybody? Isn't that contrary to one of the maxims of progressive economic thinking?
Bernstein: It's actually pretty easy to understand, just based on the arithmetic of income distribution, which [says] that as long as income is growing fast enough you can see gains at the middle and the bottom, as well as at the top, but those at the top will be disproportionate to everybody else's. The average gain for the top five percent was in the neighborhood of six percent. That's a very nice chunk of change, and that's for families whose average income is around $300,000. If you look at the middle-income family, the gain is around three percent. If you look at the bottom-income family, it's around 2.5 percent to three percent.
It doesn't mean that all the growth gets channeled to solely those at the top. That has characterized the American income distribution over the last couple of decades and that's inequality at its worst. But when things tighten up and bargaining clout gets a little bit improved for people at the middle of the pay scale, and perhaps you have some better policies in there, like a higher minimum wage, then you can see growth at least a bit more equitability distributed.
I also would not make too huge a deal out of a couple of years of positive growth. You have to take the longer-term view. While these last couple of years have posted very strong, very welcome results, it kind of gets you back to where you were 10 years ago and then back in 2000 as well.
So are we still fundamentally in a situation like the one described by Professor William Lazonick and quoted by your former boss, Joe Biden, where the so-called shareholder mentality in corporate America, which maximizes the wealth of those at the top at the expense of the well-being of everybody else, is still a defining problem in America?
Bernstein: The short answer is yes. But the more nuanced answer is that there are two things going on at once. One is the dynamic that you described, and so I'm here in Washington DC. where that kind of view is alive and well in the political economy, and in the policies that are being pushed. People like me are trying hard to prevent a big regressive tax cut that we don't need and that's going to exacerbate economic inequality. We're trying to fight against financial market deregulation. We're trying to point out that it's not sensible to crack the tax code to further favor multinational corporations who are already killing it on the profit side while middle-class families are just starting to catch a buzz.
But then there's this other thing, which is the macro economy, the labor market. A really tight labor market does help lower-income people, and policies like raising the threshold for overtime help middle-income people. Some of those dynamics, especially in the real economy, are alive and to some degree well, but they're not reaching as far as I would like them to.
How do you think this census report, in particular its news about the high concentration of economic gains among the wealthiest Americans, should shape the coming debate over tax reform — including proposed tax cuts that would benefit the rich?
Bernstein: It should shape the tax debate, but obviously the question of how it will is much more dubious because it would imply that these debates are based on facts, and you know they're not. If the market is already driving inequality higher and higher, why would you ever want to pile on with policy that was going to make that worse? That's kind of what they call in football unnecessary roughness.
If anything we're going to need more tax revenue going forward, not less. So not only would a big, wasteful, aggressive tax cut exacerbate a market-driven inequality problem that's getting bad enough on its own, it would also rob the Treasury of revenue it needs to meet demographic challenges — the fact that we have an older society, we have Social Security and Medicare obligations, we have climate issues that need to be dealt with.
I pride myself on paying almost no attention to Donald Trump's ridiculous tweets, but he tweeted out something this morning where he said, "Well look at the devastation from the hurricanes, we really need to get those tax cuts moving." If you think about that you will break your brain. Congress has already appropriated tens of billions of dollars to deal with these disasters, as they should — these are true disasters and emergencies for people. But all of it goes right into the deficit.
Can Airbnb Be Regulated?
Co-published by Fast Company
As cities struggle to rein in the short-term rental service, a detente in San Francisco may show the way.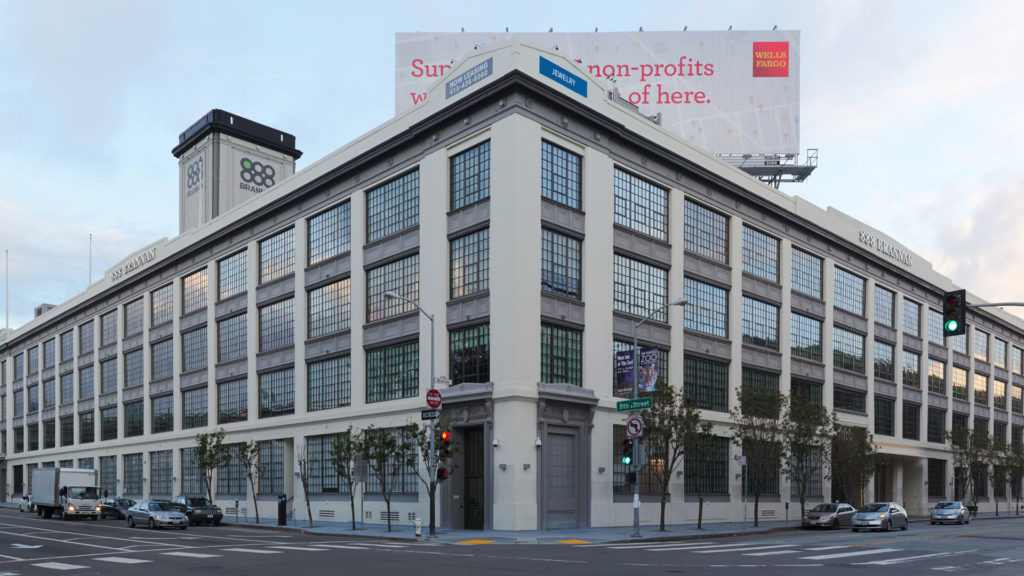 Co-published by Fast Company

From Barcelona to Santa Monica, cities alarmed by the proliferation of short-term rental homes have attempted to rein in Airbnb and its competitors with regulations. They have taxed them. They have limited them to certain neighborhoods or building types. They have banned them altogether. In December, after three years of debate, Los Angeles capped the number of days hosts could rent out their homes at 120.
But do these rules work? One test of the effectiveness of cities' regulatory efforts is their impact on Airbnb's growth. Two years ago, UBS, the Swiss investment bank, analyzed data from 127 cities and attributed slowing growth in listings at Airbnb to the emergence of local regulations. A November survey of travelers by Morgan Stanley lists their concerns about home sharing's legality as one of several factors explaining the company's plateauing growth. That said, Airbnb, which has a $30 billion valuation and is planning an initial public offering as early as this year, is still experiencing user growth in the double digits.
---
There are myriad ways for Airbnb hosts to elude cities' regulatory efforts.
---
The success of cities that have been able to regulate tech-enabled tourism owes to the powerful coalitions that have mobilized to challenge these data-driven platforms and to the fact that they are beginning to fight with their own digital weaponry.
One major challenge is simply finding and monitoring illegal rentals. Traditional code enforcement methods — door knocking and taking photos — have been supplanted with "web scrapes" and other high-tech approaches. Without these tools, "it's like bringing a knife to gun fight," says Ulrik Binzer, a former Airbnb host from Marin County who now runs San Francisco-based Host Compliance, a company that helps cities develop and enforce short-term rental regulation. "There are just too many of them."
In addition, a "city has to be able to go to a platform that ignores its law and hold it accountable," says Dale Carson, a hotel industry lobbyist and co-founder of Share Better San Francisco, a coalition of sometime adversaries — tenants, apartment owners, hotels and hotel workers — who advocate for regulations of the behemoth Airbnb and other home-sharing platforms. (Disclosure: Share Better New York is a financial supporter of this website.)
In a landmark 2016 case, a U.S. District Court upheld San Francisco's ability to hold Airbnb liable when hosts operate illegal rentals. Airbnb can now face fines if it charges a booking fee for units that are not legally registered with the city.
---
San Francisco shed about half of its short-term rental listings after its rules were updated in 2017.
---
But there are still myriad ways for hosts to elude cities' regulatory efforts, including setting up fake host names and shell companies, or registering on multiple platforms. The hardest violators to root out, according to some researchers, are hosts who run de facto hotels and take permanent housing off the market. "The biggest problem are the commercial short-term rentals" since "the risk might be worth it to stay operating," says Shirley Nieuwland, a doctoral candidate at Erasmus University in the Netherlands who co-authored a study on cities' attempts to regulate Airbnb.
*   *   *
San Francisco has been held up as a regulatory success story, in part because it shed about half of its short-term rental listings after its rules were updated in 2017.
City Attorney Dennis Herrera notably secured $2.25 million in penalties from property owners Darren and Valerie Lee, who, after being caught once in 2014, returned to illegally renting out 14 other apartments on Airbnb until being caught again last year. (Only permanent San Francisco residents may let their homes as a short-term rental — and for not more than 90 days in a year.)
More tellingly, what was once an adversarial relationship characterized by battles at the ballot box and legal sparring between the city and Airbnb is now a cooperative one. "I think we have a system in place that is very effective," says Kevin Guy, director of San Francisco's Office of Short-Term Rental. "We have a regular cadence of email communications back and forth" between the various platforms and the city.
Airbnb spokesman Christopher Nulty says that regulations help bring stability to the platform. "We think that to be regulated is to be recognized," says Nulty. Over the last five years, Airbnb has worked with "hundreds and hundreds of governments globally" to establish tax and regulatory partnerships, he adds.
Dale Carson credits a legal settlement between San Francisco and Airbnb for the new spirit of cooperation — after Airbnb and its competitor HomeAway/VRBO challenged a 2016 law requiring hosts to register with the city.
Even after the enforcement battles, Airbnb officials are sanguine about its prospects in its hometown. Revenue from bookings in the city have remained steady since the tougher enforcement regime was put in place. Meanwhile, the company has seen a 44 percent annual growth in guest arrivals in the five counties surrounding San Francisco. But what has watchdogs on alert is the sizable growth in listings of units that can rent for 30 days or more, according to the San Francisco Chronicle. Unlike other short-term rental hosts, the owners of such units are not required to be permanent residents.
And a study by McGill University researchers raises questions about the law's effectiveness, claiming it merely purged Airbnb of hosts who rarely rented their homes and had "relatively little impact" on those hosts renting out multiple units or a single home with great frequency. "This suggests that few if any Airbnb listings in San Francisco have been returned to the long-term rental market," according to the report, which was published in January.
*   *   *
Meanwhile, New York City remains a legal battleground for Airbnb. Typical New Yorkers saw their rents rise by $384 in a three-year period – and by more than $700 in some Manhattan neighborhoods, according to another McGill University study, published last year. While San Francisco allows its residents to rent their homes for months at a time when they leave town, New York City's stricter law bans short-term rentals in most buildings unless the home sharer is present.
---
Data activist: "Airbnb is constantly suing cities or threatening to sue them."
---
That has not stopped short-term rentals in Airbnb's largest domestic market from proliferating. Last month, the New York Times recounted an elaborate scheme undertaken by local real estate brokers who allegedly raked in more than $20 million from thousands of illegal rentals.
There were more than 56,000 active daily Airbnb listings in New York City last year, according to the 2019 McGill University study, which also estimated that 68 percent of host revenue came from illegal reservations.
Airbnb has fought back hard against the city's tough regulatory regime. After New York passed a law that required platforms to provide regulators with hosts' names and addresses, Airbnb sued, arguing the city had violated Fourth Amendment protections from unreasonable search and seizure. In January, a U.S. District Court judge in Manhattan placed an injunction on the law. The city has since subpoenaed Airbnb for data on 20,000 listings that regulators believe may be in violation of local laws.
"Airbnb is constantly suing cities or threatening to sue them, and so there's a lot of hesitancy from cities" to regulate them, said Murray Cox, a New York-based data activist who runs a website called Inside Airbnb.
Airbnb's Nulty counters that the number of lawsuits that Airbnb has brought is small relative to the 88,000 cities where the platform operates, and objects to New York's desire to have "unfettered access" to host data "without due process."
At least one host is not impressed by cities' regulatory efforts. Gene Dexter owns seven short-term rental properties in Thailand and in cities across the U.S., from Los Angeles to New Orleans, and manages rentals for clients. He takes great pride in carefully designing each of his units with items from his travels. He said that tougher regulations in a city would not be a major factor in his deciding where to operate. "They are kind of a cool challenge for me," says Dexter. "With the tech, I could easily play the game to the point where — catch me if you can."
---
Copyright Capital & Main