Jared Bernstein on the Best Thing Trump Can Do for the Economy – And One Thing He Will Never Do
In some ways, says economist Jared Bernstein, the incompetence of the Trump administration and dysfunctionality of the Republican Congress have been an asset for the economy.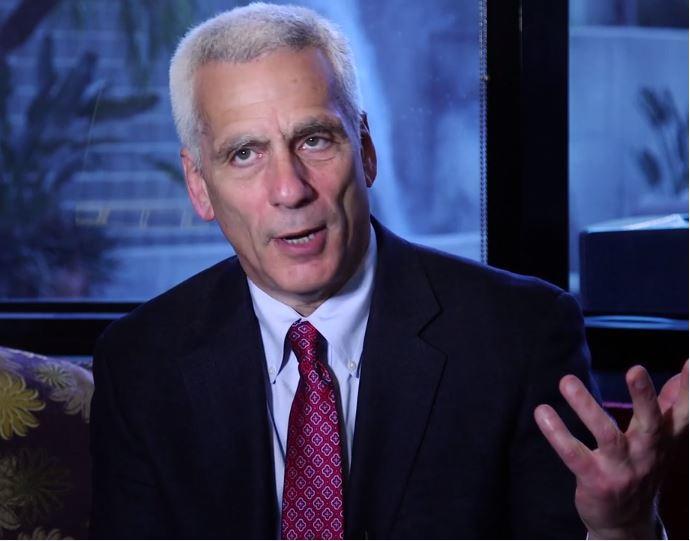 This is the second part of Capital & Main's recent conversation with Jared Bernstein, who served as chief economist to former Vice President Joe Biden and is currently a senior fellow at the Center on Budget and Policy Priorities. (See Part One here.)
---
Capital & Main: If Jared Bernstein could switch places with Steve Mnuchin and present his three-point tax plan to Donald Trump, what would it look like?
Bernstein: I was thinking maybe I should try to switch places with Jared Kushner, because then they might not notice, because you know, we are both Jareds.
I would first close a bunch of regressive loopholes that lead our Treasury to collect hundreds of billions less than they should for no economic reason. We tax capital gains at a very favorable rate compared to other incomes — that doesn't make a lot of sense. We allow multinational corporations to defer their foreign earnings as long as they want to. That really doesn't make sense because they don't really keep them abroad, but they book them abroad and find all kinds of ways to avoid taxation there. There's a problem called a "stepped-up basis" in the tax code, where we basically let the heirs of zillionaires write off the taxes of their inheritances.
They talk about a Trump bump in the stock market. I think it's over now."
Secondly I would add a very small financial transaction tax, one- or two-hundredths of a percent. That would raise a couple of hundred billion over these 10-year budget windows, and it would also dampen some of that noisy, high-frequency trading that really doesn't contribute anything in terms of efficient capital allocation. That's a tax whose time has come.
Trump has claimed credit for the generally strong job and economic-growth numbers since he took office. Is this legitimate or are we still largely seeing the effects of Obama-era policies?
Bernstein: No, of course that's not legitimate. Trump really hasn't legislated anything. A lot of the stuff he has proposed would be terrible for the economy — cutting the heck out of health care for people, regressive tax cuts, deregulating markets. Remember what got us into this mess in the first place? The Great Recession was a function of the housing bubble inflated by reckless, under-regulated finance leading to underpriced risk. The whole legislative theme of the Trump administration comes under this rubric of really underpricing the kinds of risks that are out there, whether it's environmental or in financial markets.
The best thing Trump could do for the economy is not screw it up. In some ways the incompetence of the Trump administration and dysfunctionality of the Republican Congress have been an asset in that regard.
So has Trump and his administration done anything concrete in terms of economic policy and regulations that has had any measurable impact, good or bad, on the economy?
Bernstein: They talk about a Trump bump in the stock market. I think it's over now, but I think that occurred. I think market investors anticipated that Trump would cut their taxes and deregulate and maybe spend a bunch of money on infrastructure. Once it became clear that none of that was going to happen, that bump faded, but that was there and so that probably helped increase the wealth for folks in the stock market.
There are acts of commission, but there are acts of omission. When Obama was leaving the scene, his administration finally acted on something really important, which was to increase the salary threshold under which people must be paid overtime. It was going to raise the overtime pay of maybe four million workers. These tend to be middle-class people. I think by not pursuing that, by really slow walking it, and probably ultimately really diluting it if not completely ignoring it, there's a good example of an act of omission by the Trump administration that's really hurt workers.
Let's say Trump gets his act together, they start implementing the economic policies that you were describing before in fairly catastrophic terms, and we start seeing some negative impacts — unemployment starts to rise, inflation goes up. Would Trump's hardcore supporters abandon him?
Bernstein: This is more political-sciencey than I typically like to wade into, but I will say that he appears to have a base of support that [doesn't] care what he does, they just like him. So I will just stipulate that those folks may be unmoved. But there was probably a determinate group of voters that didn't like Hillary Clinton as a candidate, probably didn't think all that much of Trump, but said, "What the heck, he says he's for workers, I haven't seen much in the way of growth in a bunch of years, our community has been left behind, gotten our butts kicked in foreign trade — all that stuff that Trump was talking about kind of resonates with me. I'm going to throw the dice and give him a chance." If it turns out as I'm predicting that not only is he not helping those workers, that he's actively hurting them with some of his policies, then I would imagine they would turn on him.
Bernie Sanders just unveiled his single-payer health-care proposal. What do you think should form the core of the economic agenda for Democrats as they look to regain their footing?
Bernstein: There should be a child allowance, an income benefit for families with kids. It's a very effective practice in Canada and many European countries. I'm sure some readers might smack their heads and say, "Ah-ha, socialism." But in fact, helping families invest in children is critical to our economic future. The extent to which other advanced economies invest in kids' early years through quality preschool, for example, is way beyond ours, and we leave tremendous resources on the table by not doing that.
I would significantly extend the earned income tax credit higher into the scale. The $15-an-hour minimum wage is a great policy. I would have a guaranteed jobs policy. I don't really like this idea of guaranteeing basic income, but I like the idea of guaranteeing employment for people who want to be gainfully employed but can't find a job. You hear a lot of conservatives talking about how they want to put work requirements in anti-poverty measures. What you never hear them talk about is the demand side of the economy. People will just get jobs because they want them. Well, as we know, even at low unemployment there are places in this country where there is a significant lack of employment opportunity.
---
Copyright Capital & Main

Reality Check: CalChamber's "Job Killer" Bills Actually Create Jobs
CalChamber won't say how many jobs on its Job Killer list would be eliminated by proposed environmental and workplace protection bills — or even how such legislation would eliminate them.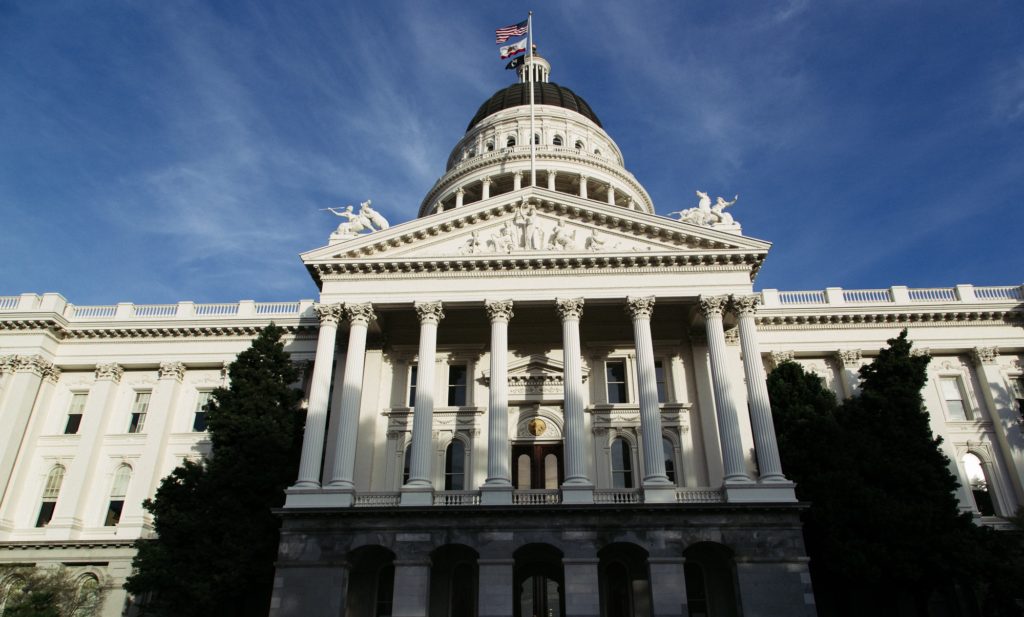 Shortly after Lorena Gonzalez Fletcher assumed office in the California Assembly in 2013, her work started getting a special kind of attention. Every year for more than 20 years, the pro-business lobbyists at the California Chamber of Commerce have put out a list of bills CalChamber considers "job killers" — proposed laws that, it contends, would so burden business owners that they'd presumably start firing workers, or at least cease to hire new ones. Among the bills to make the list during Gonzalez Fletcher's first legislative session was one of her own: A measure ordering employers to grant one hour sick leave for every 30 hours worked.
---
Even Democrats who supported sick-leave legislation feared the Chamber's wrath.
---
The Chamber's influence has historically been persuasive in Sacramento; by its own reckoning, it has managed to kill 92 percent of the bills named on its annual list. In the two years before Gonzalez Fletcher (D-San Diego) took office, only five of 70 so-called "job-killer" bills were passed into law. Even Democrats who supported sick-leave legislation so feared the Chamber's wrath that they urged the new Assemblywoman to modify her bill to be more business-friendly.
"People said to me, 'You have to work with the Chamber and get them to remove that title.' I said 'Why?' I come from organized labor and represent a working class district. They're going to oppose whatever I do."
The Assembly and Senate did make some changes to the bill to make it less onerous for business owners. But its basic premise remained intact, all the way to Gov. Jerry Brown's desk. In August 2014, California extended the nation's largest expansion of paid sick leave benefits to workers. "We caught up to the rest of the world," Gonzalez Fletcher says.
In the years since, Gonzalez Fletcher has become known for sponsoring bills that end up in the Chamber's cross-hairs. In 2016, she carried a bill to grant overtime to farm workers, correcting part of a 77-year-old law that cut farm workers out of federal labor standards. Brown signed it into law that September. The year before, she successfully pushed through a law to require grocery stores to retain workers for 90 days after they changed ownership.
"That was my favorite one they called a job killer," Gonzalez Fletcher says. "It was literally a bill to save workers' jobs."
California has often been a target of scorn for its stringent regulations, mostly from pro-growth conservatives who see any law that restrains business, be it worker protections or environmental controls, as inimical to economic success. And to be fair, new laws and market forces sometimes do affect jobs. The state's singular climate laws, which set accelerating greenhouse-gas emission standards for electrical utilities and industries, have undoubtedly forced coal-fired power plants in Utah, Arizona and Nevada to shut down over time, eliminating jobs as operations wind down. One bill on the California Chamber's list, to permanently close SoCalGas' troubled Aliso Canyon storage facility, which blew a catastrophic leak in 2015, would necessarily uproot a certain number of workers were it to pass.
But just as some jobs go away in one market sector, other ones arise in another. "When you're transitioning, there is a loss in traditional jobs, and then there's growth in non-traditional jobs," says Mary Leslie, president of the Los Angeles Business Council, which works toward corporate sustainability. "Then those jobs become the jobs of the future." After the legislature passed the Global Warming Solutions Act of 2006, for instance, building owners in the state made investments in energy efficiency — one of the easiest ways for a company to reduce resource use and emissions.
"That created a whole industry around energy efficiency," Leslie says. And far from killing jobs, that industry helped businesses save money on their utility bills, potentially creating revenue for new hires. "Now that they've made the switch, they won't go back."
California also has more jobs in the solar industry than does any other state, thanks to a cluster of state climate laws and incentives — 86,414 jobs, according to the Solar Foundation's 2017 National Solar Jobs Census. That's down from 100,050 in 2016, but California still holds more than a third of the nation's solar jobs. "Distributed [rooftop] solar has helped fill the gap that was left after the recession in Los Angeles," Leslie says. "We saw people start new companies, become successful business people."
In fact, all of California's climate laws continue to show up on various job-killers lists. A bill in this legislative session that would ban the registration of gas and diesel vehicles by 2040 has also been tarred by the Chamber, even though the state's promotion of clean vehicles has given rise to not just jobs but whole new businesses. And even while some of those businesses, including Tesla and Lucid Motors, have located at least some manufacturing facilities outside of highly regulated California, they have indisputably created jobs.
Since the climate laws have been in effect, California's economy outpaced the nation's by seven percent between 2008 and 2016. That economic growth would seem to contradict the California Chamber's 2012 claim that California "can't be a leader in the global economy if it interferes in the global marketplace."
"It's time for them to come up with a new rap," Leslie says. "They're starting to sound like dinosaurs."
Other bills on the Chamber's current list have less to do with jobs and economic growth than they do with economic justice and fairness. One, by Assemblywoman Eloise Reyes (D-San Bernardino), would give residents of disadvantaged communities advance notice of industrial development projects slated for their neighborhoods, with the intent of ending discrimination in the siting of polluting facilities. (Reyes has modified the bill enough for the Chamber to strike it from the list, but it still opposes the measure.) Another, by the Assembly's Al Muratsuchi (D-Torrance), would protect hotel workers against violence and harassment. Still another would forbid employers from punishing workers who use cannabis for medical purposes.
This year, Gonzalez Fletcher is pushing a bill that would end forced arbitration agreements between employers and their workers. "When you disempower individuals, it allows companies to be bad actors," she says.
How precisely these bills would kill jobs, and exactly how many would die, the California Chamber doesn't specify. (No one from the organization responded to interview requests.) "They never come into the legislature with estimates of projected job losses" based on any research, Gonzalez Fletcher says. "They haven't shown how any of the policies they've opposed have resulted in a single job loss." Meanwhile, the Chamber stands behind policies that are known job killers, such as increased automation in the workplace.
Gonzalez Fletcher suggests that perhaps it's time to change the list's title. "If you want to call it the 'Profit Reduction for the One Percent' list, that's fine," she says. "Just be honest with your label."
---
Copyright Capital & Main