Report: Do College Admissions Offices Ignore Black Activist Applicants?
Wanted: Black College Students (just not at our college). Diane Ravitch's Power Elitists. An inconvenient truth for LAUSD.

---
"Learning Curves" is a weekly roundup of news items, profiles and dish about the intersection of education and inequality. Send tips, feedback and announcements of upcoming events to  braden@capitalandmain.com, @BillRaden.
---
Topping this week's list of least surprising findings in an education study: White college admissions officers are more prone to screen out prospects who appear to be black civil rights activists. At least that's the conclusion of "We Want Black Students, Just Not You," a Sacha Baron Cohen-esque sting of admissions offices devised by Florida Gulf Coast University assistant professor of sociology Ted Thornhill and published by the journal Sociology of Race and Ethnicity.
Thornhill created four fictitious black personas, ranging from an assimilationist milquetoast to a racially woke activist, and sent emails in their names to 517 white admissions counselors at predominantly white colleges and universities. He asked each of them if "he" or "she" would be "a good fit" at their colleges. The result? "Racially salient" emails had a response rate of only 55 percent — 10 percentage points lower than the nondescript milquetoast. The response to the likely Black Lives Matter applicant dropped 17 more points.
Looks like the Trump rescue of for-profit colleges — via Betsy DeVos' proposed gutting of Obama-era "gainful employment" and "borrower defense" rules — has come too late for Education Corporation of America. The national for-profit college operator said on Wednesday it will close 26 campuses by early 2020, including four of its 10 California Brightwood College campuses, located in Bakersfield, Fresno, Palm Springs and Sacramento. "Insufficient enrollment demand," explained an ECA spokesperson. Regulatory crackdowns, negative publicity and a booming job market, adds Inside Higher Ed's Andrew Kreighbaum.
This week's must-read for the informed anti-privatization activist comes courtesy of Diane Ravitch and an encyclopedic trove of new research from her Network for Public Education Action. "Hijacked by Billionaires: How the Super Rich Buy Elections to Undermine Public Schools" is not exactly a Forbes 400 of anti-public education plutocrats — call it a description of a dark money pipeline that has been financing the destruction of America's democratic system of universal public education, one school board race at a time. Los Angeles Unified school board members Ref Rodriguez, Nick Melvoin, Kelly Gonez and Monica Garcia get featured billing — and an interactive money map — in one of "Hijacked's" nine national case studies of the independent expenditure spigot in action.
The looming likelihood of a teachers' strike at the nation's second-largest school district wasn't on the official agenda of this week's Los Angeles Unified School Board meeting, but the boardroom fairly seethed with subtext. Especially when the district's positive budget was down-certified by L.A. County Office of Education's chief financial officer, Candi Clark, to a "qualified" rating. That's when District 1's George McKenna gave a lesson in leadership to a board majority weirdly complacent with the coming storm: Resurrect and put before voters, McKenna advised, the parcel tax that had polled high in July but which the majority flatly rejected. "How can bold people lack the courage to take the step?" demanded the ex- Compton Unified deputy superintendent incredulously. "I'm saying it's in good faith to [show] our labor partners that we're trying to do something other than to threaten them with cuts." Mediation is set for September 27.
---
Copyright Capital & Main

U.S. Department of Education Flunks School-Shootings Math
Why Betsy can't count. How school kids lost 11 million days of class. Will CAVA cave?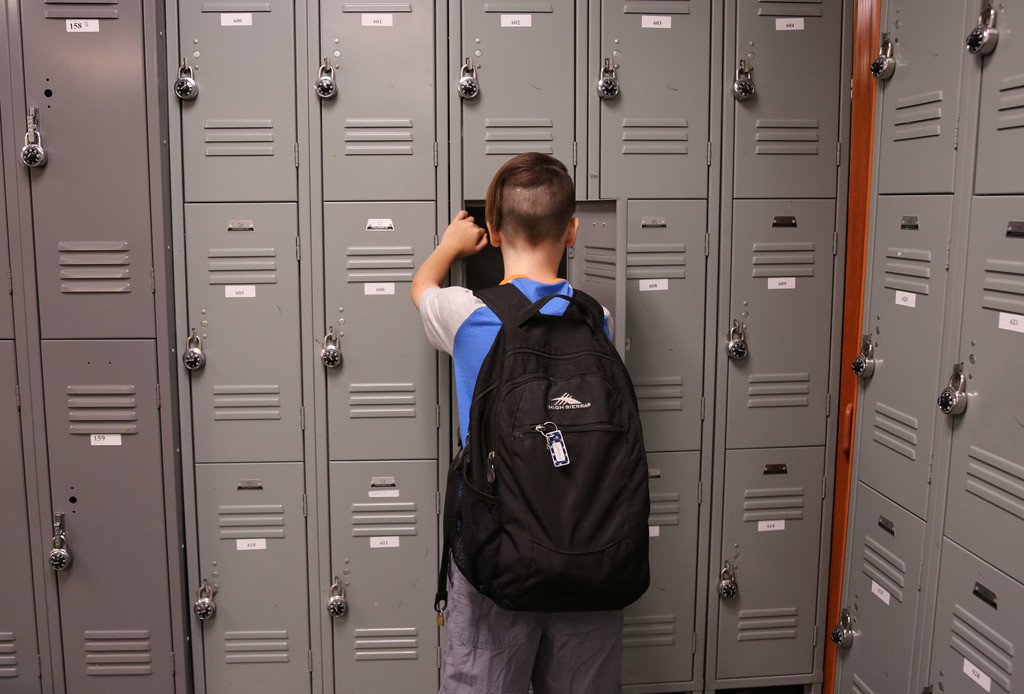 ---
"Learning Curves" is a weekly roundup of news items, profiles and dish about the intersection of education and inequality. Send tips, feedback and announcements of upcoming events to  braden@capitalandmain.com, @BillRaden.
---
Even by the standards of a White House besotted with "alternative facts," the U.S. Department of Education's botched tally of school shootings for the 2015-2016 academic year was a lulu. Instead of the "nearly 240" incidents claimed last spring by the department's Civil Rights Data Collection (CRDC), NPR reported last week the true figure was probably closer to the 29 tracked by the Everytown for Gun Safety database. Blame the confusing design and wording of the biennial survey of the nation's 96,000 public schools, NPR concluded.
Why the carelessness? American Civil Liberties Union of Southern California attorney Amir Whitaker points to Secretary of Education Betsy DeVos' proposed repeal of Obama-era discipline guidelines aimed at easing racially skewed suspension rates. "The administration," Whitaker said, "is now using the flawed data on school shootings to emphasize a need for more school discipline — which has turned schools into militarized places that deprive students of color of an equal education."
Whitaker just co-authored "11 Million Days Lost," the first of two data snapshots from the CRDC written with Daniel Losen, director of the Center for Civil Rights Remedies at UCLA's Civil Rights Project, which together make the case for staying the Obama course. The report says that California's share of the 11 million instructional days lost by American kids to suspensions during 2015-16 totaled nearly 750,000 days, and were disproportionately suffered by African-American students. That may change should Governor Jerry Brown sign SB 607, authored by state Senator Nancy Skinner (D-Berkeley). The bill, which cleared the legislature last week, expands through the eighth grade the state's current ban on "disruption and defiance" suspensions for grades K-3 (though Skinner's bill originally barred such suspensions in all grades through high school).
But the most anticipated education bill passed in August may be the for-profit charter school ban authored by Assemblymember Kevin McCarty (D-Sacramento). Assembly Bill 406 would affect 34 for-profit charters in the state, including California Virtual Academies (CAVA), the state's largest and scandalously low-performing for-profit cyber charter run by Virginia-based K12 Inc. Unlike a similar measure vetoed by Brown in 2015, there appears to be little reason for him not to sign McCarty's, given that it already won the state charter lobby's support by narrowing the bill's definition of "for-profit management."
Not everyone's impressed, however. Though the ban would stem the outflow of tax dollars to shareholders, San Diego education attorney Sarah Sutherland warned Learning Curves that it will still allow corporate-governance schemes to convert ed dollars into private wealth. "It's a small step in the right direction that is likely to have little impact," she said.
In a powerful rebuke to Los Angeles Unified over stalled contract talks, United Teachers Los Angeles reported that members voted overwhelmingly to authorize a strike, should UTLA leaders decide one is necessary. With 81 percent of members casting ballots, the vote was 98 percent in favor. The vote came amid sparring by both sides that also included an exchange of unfair-labor-practice charges. But at least one union complaint has been sustained by the district itself. An August 6 review by the district's Independent Analysis Unit of "Hard Choices," a controversial report released this summer by then-private-citizen Austin Beutner's Advisory Task Force, agreed with the union that "many" of the report's assertions "appear to be based on questionable data, assumptions, or methods."
The most contentious assumption of "Hard Choices" was that comparing L.A. Unified teacher wages with other districts could offer a window on fair pay. Not so, according to the Economic Policy Institute. In research released Wednesday, EPI authors Sylvia Allegretto and Lawrence Mishel found that pay for teachers everywhere has been deteriorating, particularly relative to other professions. That widening gap — which they called the "teacher pay penalty" — grew to a record 23.8 percent last year, meaning U.S. teachers earned 76.2 cents to their non-teaching college classmates' dollar. Though California's 14.2 percent pay penalty is better than some, the widest gaps were claimed by Arizona, North Carolina, Oklahoma and Colorado — states that virtually encompass the entire red state teacher rebellion.
---
Copyright Capital & Main