Betsy DeVos Throws Education Department in Reverse
DeVos takes an ax to student-loan forgiveness. A charter school folds in Los Angeles, while striking Banning teachers walk the line.

---
"Learning Curves" is a weekly roundup of news items, profiles and dish about the intersection of education and inequality. Send tips, feedback and announcements of upcoming events to  braden@capitalandmain.com, @BillRaden.
---
DeVos Watch: For shareholders in unscrupulous for-profit colleges,

July brought the best kind of tidings from Education Secretary Betsy DeVos — a reversal of key Obama curbs on industry practices that a 2012 Senate report described as "exorbitant tuition, aggressive recruiting practices, abysmal student outcomes, taxpayer dollars spent on marketing and pocketed as profit, and regulatory evasion and manipulation."
To defrauded, debt-saddled students and their families, however, DeVos' draft regulation rescinding Gainful Employment rules, and her rollback of loan forgiveness for victims of predatory colleges, come as the latest confirmation that the department has left the business of improving access to high-quality postsecondary education. And she's only warming up.
Next on the chopping block are baseline student protections — whose "hollowing out," advocates warn, will open up Title IV federal student aid dollars to sketchy programs by virtually eliminating oversight. DeVos' negotiated rulemaking committee is expected to dismantle regulations on:
The credit hour, academia's longstanding measure of student progress and a safeguard against course inflation and degree fraud;
State authorization and its guarantee that online programs satisfy state licensing requirements;
Accreditation, and assurance that colleges offer a quality education;
Regular and substantive interaction by online instructors with their students.
"It's an undoing from the inside out so there are no rules at play," Antoinette Flores of the Center for American Progress told the education news site Inside Higher Ed.
Say goodbye to Celerity Rolas Charter School, one of seven schools operated in Los Angeles by the corruption–tainted Celerity Educational Group. The charter organization announced last month that the Eagle Rock K-8 elementary and middle school didn't have the enrollment to open its doors for the new term. In a bizarre parody of local control, Rolas had been one of two new Celerity schools authorized by the State Board of Education to open July 1 of last year — one day after, and with the same principals in the same locations as two other Celerity charters that were closed after being denied renewal by SBE. Schools that were meant to be shut down by three different education agencies effectively got away with simply changing their names.
Though the closure hardly makes a dent in California's 1,275 charter school inventory, it's hard not to see it as yet another indicator that mass school privatization may be losing its appeal among California parents, along with a good deal of its political welcome. Since California passed its first charter law in 1992, charters have failed to meaningfully outperform public schools — a fact which may have contributed to voters' overwhelming primary rejection of Antonio Villaraigosa, the movement's $23 million-backed candidate for governor. And last week, Ed Source reported that California charter growth has slowed dramatically in recent years — a rate that could grind to a halt should a Governor Gavin Newsom sign anticipated charter reforms into law.
With schools starting next week amid tense face-offs between teacher unions and school districts up and down California, a looming question is whether this bluest of blue states could see an outbreak like last spring's red-state teachers rebellion.
In California, teacher exasperation at being asked to do more with less is never far from the boiling point. It comes after a 40-year, statewide schools disinvestment that a pre-Great Recession adequate funding study by the Public Policy Institute of California conservatively pegged at $17 billion.
In May, Oakland's teachers union, angry over the district's poor pay, immense turnover, large class sizes and dilapidated facilities, declared an impasse in contract negotiations and told teachers to prepare for a strike when school resumes in August. Ditto for teachers in San Jose's Evergreen School District, which ended the last school year in stalled contract talks and the possibility of a strike in the fall. And in Los Angeles, where a deadlock between L.A. Unified and United Teachers Los Angeles has moved to state mediation, union president Alex Caputo-Pearl announced a strike authorization vote for the week of August 23.
But it was tiny Banning Unified in Riverside County, where teachers, furious over the district's uncompensated, unilateral lengthening of the work day, became the first on Wednesday to actually call a three-day walkout. Whether or not strike fever spreads may lie more with the sympathies of parents than in the spirit of compromise.
---
Copyright Capital & Main
Stanford Report Gives California Schools Mixed Report Card
Good news/bad news for state schools. Charter lobby's burned bridge problem. Austin Beutner ratchets up tensions with Los Angeles teachers.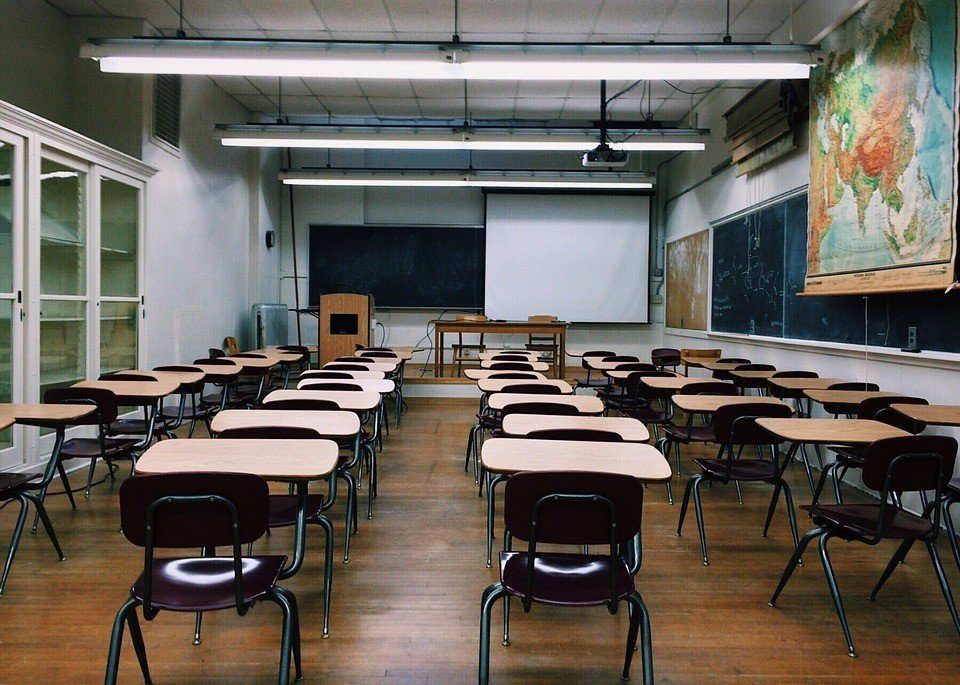 ---
"Learning Curves" is a weekly roundup of news items, profiles and dish about the intersection of education and inequality. Send tips, feedback and announcements of upcoming events to  braden@capitalandmain.com, @BillRaden.
---
Both sides of California's neoliberal divide will find something to like in "Getting Down to Facts II," the sweeping new report on the state of public education released this week by Stanford University and PACE (Policy Analysis for California Education). The good news: Overall test scores and high school graduation rates are improving, the achievement gap is narrowing, and out-of-school suspensions and school expulsions are decreasing. The bad: This progress has been limited, and California's education landscape continues to be rife with inequality.
Some highlights:
EdSource is predicting that this year's race for California Superintendent of Public Instruction will be the most expensive ever. Again. With seven weeks to go before Election Day, the same pro-privatization billionaires that in 2014 unsuccessfully poured $10.4 million into unseating current state schools chief Tom Torlakson have already surpassed that amount in new fundraising for Marshall Tuck. That leaves the teachers-backed candidate, Assemblyman Tony Thurmond (D-Richmond), at a two-to-one money disadvantage.
And, says Julian Vasquez Heilig, educational leadership and policy studies professor at Cal State Sacramento, the flat rejection by voters of the charter camp's gubernatorial candidate in the June primary is sure to see spending go even higher. "They spent a lot of money against [Gavin] Newsom on Antonio Villaraigosa, so they burned their bridge," Heilig told Learning Curves. "You know what they say: If you burn your bridge, you have to learn how to fly. And [they need Tuck] to make sure that their agenda continues to march forward."
California is officially rescuing fiscal train wrecks Oakland Unified and Inglewood Unified. Both school districts, which have been languishing under state receivership, will split $52.1 million under an education finance trailer bill signed by Jerry Brown on Monday. The catch? In Oakland's case, it could still mean closing dozens of neighborhood schools, selling or leasing property, and laying off hundreds of teachers, nurses, cafeteria workers and custodians.
Which is more or less the scenario that Los Angeles Unified superintendent Austin Beutner has been raising in a PR blitz around stalled contract talks with teachers. His austerity campaign appeared to shift last week after union doubts about district claims that LAUSD had $1.2 billion in unrestricted cash reserves were proved justified (the amount is closer to $2 billion). At a policy speech delivered in the RFK Community Schools library, the superintendent ratcheted tensions with a call for "a transparent, efficient and fair process to manage ineffective teachers out."
This veiled threat to teacher job protections, delivered against the backdrop of a possible strike, could explain why teachers were barred from the invitation-only event. And the unhappy fate of John Deasy, the onetime LAUSD supe who joined an anti-tenure legal attack in 2014, might further explain why Beutner quietly slipped out a side door while teachers protested in the front courtyard.
---
Copyright Capital & Main