Election Inflections: Mega-Donor Bill Bloomfield's Journey From GOP Champion to Charter School Rainmaker
For two decades businessman Bill Bloomfield has poured millions of dollars into political campaigns, and supported George W. Bush, Rudy Giuliani and John McCain. He has also used his personal wealth to back former California Governor Arnold Schwarzenegger and the gubernatorial effort of GOP candidate Meg Whitman.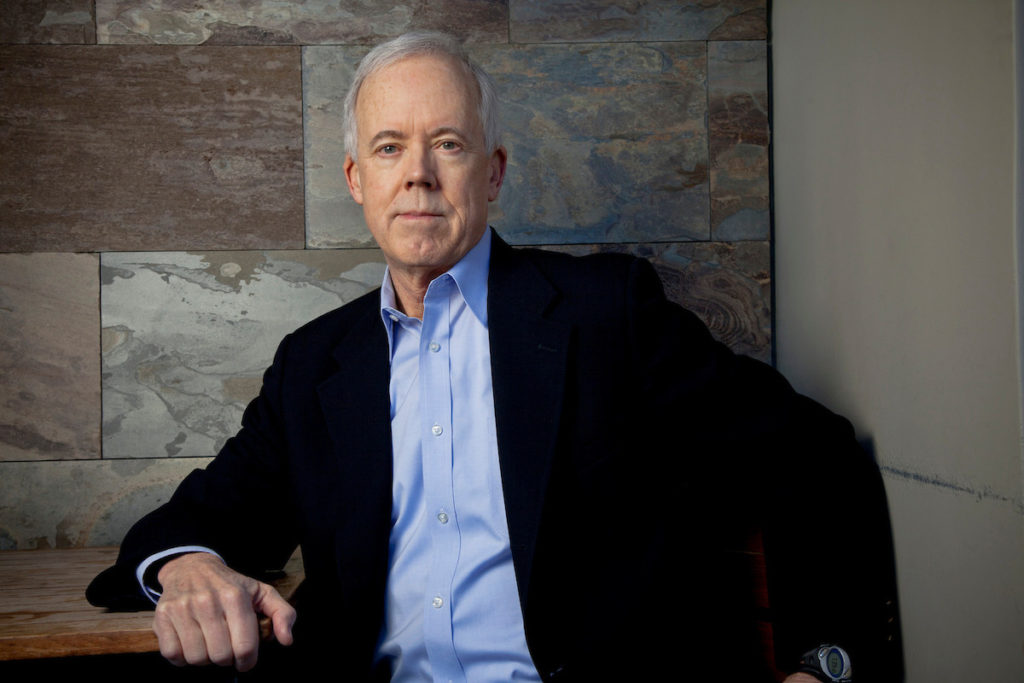 Bill Bloomfield (Photo: Ted Soqui)
Over the past two decades, businessman Bill Bloomfield has poured millions of dollars into political campaigns, becoming one of California's most prolific donors. A supporter of Republican presidential candidates George W. Bush, Rudy Giuliani and John McCain – he served as McCain's national volunteer director – he has also used his personal wealth to back former California Governor Arnold Schwarzenegger and the unsuccessful gubernatorial effort of GOP candidate Meg Whitman.
In 2012, Bloomfield funneled $7.5 million into his own race against the venerable Congressman Henry Waxman, who prevailed despite his opponent's spending spree. In 2014 and 2015, he bankrolled the campaigns of two state Senate candidates, contributing more than $2 million to help propel them to victory.
Bloomfield has continued to spend big in this year's election cycle, but much of his money –more than $2 million and counting – has gone to the independent expenditure committee of the charter school powerhouse EdVoice, which is backing incumbents and office-seekers who support an aggressive expansion of charters in California. EdVoice's IE has contributed nearly $9 million to pro-charter candidates this year – part of a blizzard of spending by California charter school advocates that now stands at more than $23 million.
Bloomfield, former CEO of a commercial laundry equipment firm previously known as Web Service Company, and founder of an Internet hosting company, is not as well known as other deep-pocketed charter school advocates such as Eli Broad and the Walton family. But he's become one of the charter movement's biggest spenders, and California's fourth-largest political donor.
Bloomfield has also played a pivotal role in the rise of a new breed of California Democrats who frequently align themselves with big business. He was a champion of – and a major contributor to – several ballot measures that changed the face of California politics. The first, 2008's Proposition 11, set the stage for far-reaching state-level redistricting, and was followed two years later by another measure, Prop. 20, that extended the changes to congressional districts. In 2010 voters also approved Proposition 14, which created open primaries, with the top two vote-getters facing off in November regardless of party affiliation.
The top-two system promoted by Bloomfield and others has been a boon to powerful special interests that traditionally backed Republican candidates but found that strategy becoming increasingly obsolete as the GOP lost influence in California. And while Bloomfield has positioned himself as a moderate reformer working to counteract special interests and partisan gridlock – he even joined the board of a respected watchdog group that monitors the influence of money in politics – critics see a different pattern.
To them, Bloomfield's choice of candidates and issues — including his financial support of pro-charter efforts – exemplifies little more than a pragmatic conservative strategy in a liberal state. "He has figured out how to be a Republican in the bluest state of them all," says Karen Wolfe, a California parent and founder of PSconnect, a community group that advocates for traditional public schools. "If you are looking for the best illustration that the charter movement is really just an effort to deregulate and shrink government, you see Bill Bloomfield."
Steven Maviglio, a Democratic political consultant, agrees. "I think he is part of a larger group of Republicans in California who have realized there is little sense in investing in the Republican Party because they are so in the minority. They realize it makes more sense to put money into Democrats who are likely to adopt the ideals of Republicans."
Over the years, Bloomfield has invested in a variety of social causes, starting with the anti-smoking billboard he and his father erected on Santa Monica Boulevard in Westwood in 1987 that's been keeping a running tally of smoking-related deaths annually ever since. As described in his detailed personal website, he helped open the West Coast office of the Brady Center to Prevent Gun Violence, and he's a board member of California Common Cause, a nonpartisan government watchdog group that advocates for political transparency. (While a recent investigation by California Hedge Clippers, a coalition of community groups and unions, concluded that Bloomfield was among a group of wealthy Californians who, in 2012, used the dark money networks California Common Cause strenuously opposes, Bloomfield insists he's never given to such networks. "That was an incorrect report by someone who may have confused me with my mother," he told Capital & Main in an email.)
For years, Bloomfield was a member of the Republican Party. But that changed when he registered as an independent in 2011, after then-Republican Senate Minority Leader Mitch McConnell said his main priority was unseating President Barack Obama, not solving problems.
"The Republican Party shifted; I did not," says Bloomfield now. "I have always been socially liberal and fiscally moderately conservative, as I am today. I have, however, become more aware of the corrosive influence special interests hold over both political parties."
Bloomfield points to his role as one of the early co-founders of the "No Labels" movement, which advocates for bipartisan problem-solving, as evidence of his moderate reformer credentials. But critics contend that these efforts are still largely about advancing conservative ideals. The No Labels movement, founded by right-leaning Republican and Democratic political operatives, has been called a repackaging of corporate-friendly concepts, such as Social Security reforms.
"It is a way to keep these very anti-growth, anti-government ideas in the spotlight. And it's a way to package old ideas that have been rejected by voters of both parties," says Richard (RJ) Eskow, a writer and policy analyst. "They tend to emphasize issues like balanced budgets that really have more to do with the financial agenda of the one percent than the agenda of the majority."
Some people say these shifts are necessary to counter progressives' political dominance in California, especially since studies have found that "moderate liberals" and "conservative liberals" make up a sizable chunk of the state's population. But others contend that such electoral reforms haven't really had much impact on election results, just like the No Labels program is often seen as more of a conceptual exercise than an effective political movement.
"There are always going to be a few exceptions, but in general, [open primaries] have led to unintended consequences, such as denying access to one of the two largest parties, while minor parties have been shut out altogether," says Larry Gerston, professor emeritus of political science at San Jose State University. "We haven't seen a reduction of ultra-liberals in favor of moderates. Perhaps even more dramatic, we have a large number of elections where people from the same party are facing each other. Almost always, the incumbent still wins, but it has increased the cost of elections."
Gerston doesn't question the well-meaning objectives of open-primary supporters like Bloomfield. But he notes, "Like so many reforms, people have good intentions, but there are often unexpected consequences that in some ways may do more harm than good. You could make that argument with charter schools."
Indeed, many of the education efforts backed by Bloomfield over the years haven't proven especially successful. He calls himself a major supporter of the pro-charter lobbying group StudentsFirst, which launched in 2010 with the promise of raising $1 billion its first year, but collected less than a tenth of that amount. Recently, after supporting staunch conservative candidates and facing criticism for not disclosing its donors, the Sacramento-based StudentsFirst downsized and merged with another education organization, 50CAN. Bloomfield also backed Students Matter, the well-funded legal endeavor to weaken tenure and other teacher job protections whose efforts were rebuffed by the California Supreme Court and a California Superior Court in the past few months.
Bloomfield also supported Parent Revolution, the Los Angeles advocacy group that created controversial "parent trigger" laws to take control of struggling local public schools. Since the organization was bankrolled by the Walton Family and other pro-charter interests, many assumed its ostensible goal was to transform these schools into charters. But after turning only one school into a charter after seven years of work (Desert Trails Elementary in Adelanto, California, whose transition was marked by community upheaval and controversy), Parent Revolution has shifted its focus to advising parents on school choices. "Bloomfield is really, really gullible if he's still backing this failed hustle," says Caroline Grannan, founding member of the grassroots advocacy group Parents Across America and a longtime parent trigger critic.
Bloomfield says such stumbles haven't dampened his enthusiasm for charter schools. "Our country was founded on the principle of equal opportunity for all. Until that exists for all inner-city kids to the same degree as for kids from wealthier ZIP codes, the future of our country is bleak. I'll leave the specific approaches to the policy experts, but I don't think anyone should give up on trying to help kids."
Bloomfield claims that he's agnostic about which type of public school offers the best approach to education, as long as it's nonprofit. "I think the well-run, quality public charter schools do a great service for many children lucky enough to get into them," he says. "Likewise, I think poorly run, bad charter schools should not be tolerated any more than poorly run, bad traditional public schools."
Bloomfield is proud of his own public school education. "I'm a product of L.A. public schools: Canyon Elementary, Paul Revere Junior High and Palisades High School. And I attended a public university," he says. "My public education was first-rate."
It's why, he says, he's passionate about giving all children similar access to good schools. "Unfortunately, many inner-city kids today do not have the opportunity to receive that same quality education, which strikes me as grossly unfair," he says. "My wife and I want all children to have the opportunity to receive a quality public education."
Nevertheless, Bloomfield has put his considerable financial resources squarely behind the charter school movement. He contributed more than $3.5 million to former charter school executive Marshall Tuck's failed 2014 campaign to become California's superintendent of public instruction and has also donated large sums to other pro-charter candidates.
According to longtime Democratic political consultant Gale Kaufman, whose clients include organizations and candidates who have been critical of charter schools, Bloomfield's current funding of EdVoice looks to be part of a larger trend this campaign season,  where wealthy charter supporters have joined forces within several political action groups to push their charter agenda like never before. "You have some extremely big donors who came together this cycle and decided there is safety in numbers," she says. "In the case of Bloomfield, who is somewhat new to the scene, it looks like he has been casting about. So he was certainly one who was ripe for the picking. He is not a full-time ed-reform person, but he is willing to spend money on efforts that he is not controlling."
Bloomfield states that the change from direct support for candidates to patronage of independent expenditure committees like EdVoice represents a step back from the political fray. "While I don't necessarily agree on everything, I trust EdVoice to support candidates who will serve inner-city kids well," he says. "And I'm a better grandparent when I'm not so focused on politics." Those disagreements could be over whether or not to go negative; while Bloomfield has in the past insisted he doesn't engage in ugly attacks, EdVoice has been called out this election season for the hit pieces it's produced against anti-charter candidates. "A good deal of [Bloomfield's] money is being used in highly negative ways," states Kaufman.
The larger issue, says Wolfe at PSconnect, is that many charter supporters, including Bloomfield, are anything but moderate. After all, Bloomfield put nearly half a million into the California Republican Party between 2006 and 2010, and as recently as 2014 donated nearly $150,000 to the gubernatorial race of Neel Kashkari, an economic conservative who called for cuts to Social Security and Medicare and praised Wisconsin Governor Scott Walker's anti-union policies. Both Bloomfield and Kashkari were backers of 2012's Proposition 32, which would have dramatically tilted the political playing field in California toward big business, with Bloomfield throwing $300,000 into the campaign to pass the ballot measure.
"People have the perception that charters are part of a progressive system of values, but they are not," Wolfe says. "That is why the Walton family is the biggest backer of charters. It's why Bill Bloomfield is for charters. What we need to do to move the conversation forward is to stop with the labels and look at these individuals' actions."

Living Homeless in California: The University of Hunger
A January study found that 11 percent of students on the California State University's 23-campuses reported being homeless during the past year. At Humboldt State nearly a fifth said they'd been homeless at one point during 2017.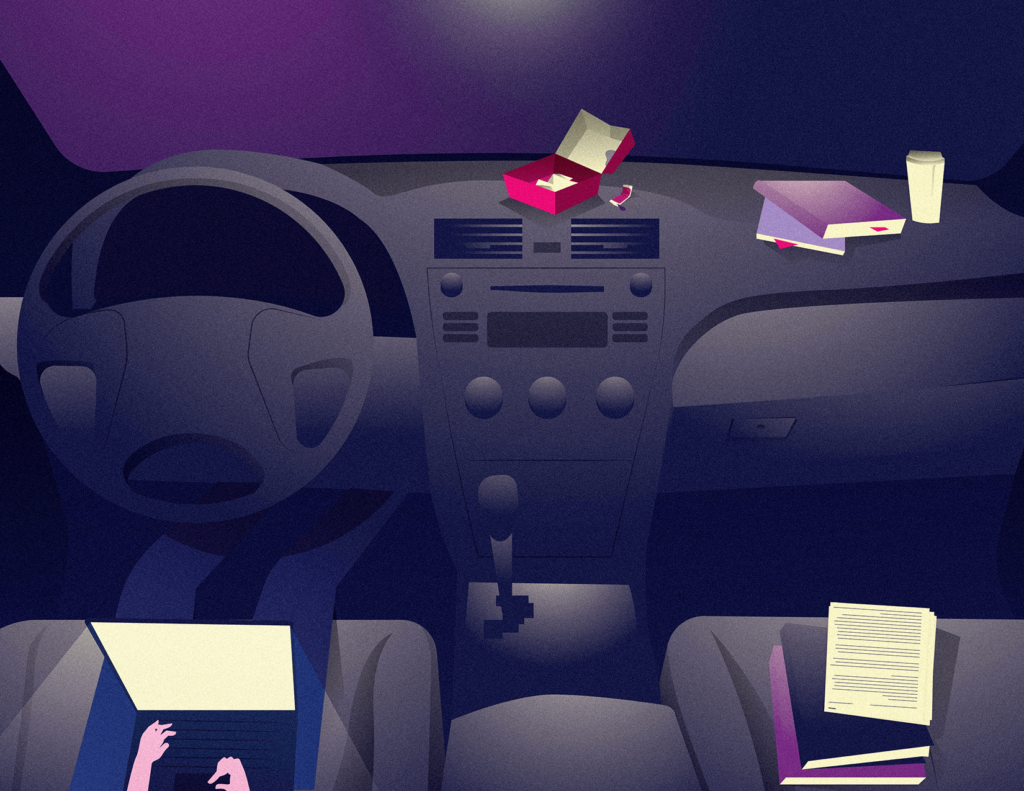 ---
Homeless students told of sleeping in the woods and of completing research assignments at McDonald's, to take advantage of free Wi-Fi.
---
In August of 2016, Chanté Marie Catt left her home in Redding, in the Sacramento Valley, to begin her first semester at Humboldt State University. Catt was 36, with a boyfriend and 1-year-old daughter, and possessed a booming laugh and no small amount of confidence. After nearly two decades running her own pet-care business in Los Angeles, she had begun to feel limited by her lack of a college degree, and several years earlier followed her parents north and enrolled at Redding's Shasta College. The transfer to Humboldt had her dreaming of towering redwoods and cool ocean breezes. "We were excited to start a new life, maybe buy a house," she says.
The couple tried to find a place from Redding, scouring Craigslist for openings without luck. In person, Catt figured, her prospects would improve. Once they had checked into a campground north of the university and enrolled their daughter in daycare, she dedicated her time to visiting property management companies. A week went by, then another. She paid application fees to management companies—$20 here, $43 there—and called through every listing she found, but even with a solid credit and rental history, never heard back. The family bounced from one campsite to another, with occasional stops at a motel to clean up. It was an expensive way to live, and she rapidly blew through $16,000 in financial aid and student loans. One day, out of a combination of anger and desperation, Catt took to Craigslist from her motel room. "I'm a sociology student," she wrote, "starting research on our homeless students and on the property management companies here. Anyone want to share their stories!?"
Within hours, she received more than 150 responses. Homeless students told her of moving from couch to couch, of sleeping in the woods and of completing their research assignments at McDonald's, where they took advantage of free Wi-Fi. "My children are cold, we are broke from all the rental application fees and I'm tired of it," wrote a mother of two. A graduate student who worked full-time revealed that he was living in his car for the second consecutive semester: "I never knew it would be this hard to find a place to rent."
Several weeks later, while still homeless, Catt had organized a campus group, the Homeless Student Advocate Alliance, and was spending her free time passing out fliers to attract more members. They weren't hard to find. "Every couple of students I talked to was experiencing some sort of displacement," she says. For many students at Humboldt, going to college meant becoming homeless.
---
One homeless-student conference included workshops on outdoor living, covering topics like how to light fires to keep homework dry.
---
The true scale of this crisis was revealed last January in a groundbreaking report commissioned by the California State University system. The study found that 11 percent of students on the university's 23-campuses reported being homeless during the past year. The problem was most acute at Humboldt State, where nearly a fifth of the student body had been homeless at one point the previous year.
"In large part, students are homeless because they don't get enough financial aid," says Jennifer Maguire, a Humboldt social work professor, who co-authored the study with Rashida Crutchfield of Long Beach State. "It's even worse here, because we're in a rural area with a very limited housing stock." According to the North Coast Journal, a local newspaper, there aren't even enough rental units in the city of Arcata, where the university is located, for the students who need housing—much less anywhere else. And while the university plans to build more student housing, it can currently only guarantee slots for first-year students.
This shortage allows landlords to crank up rents and reject applicants at whim. For students without a financial cushion, the situation can quickly turn into a full-blown emergency—and in the CSU system, that's a lot of students. More than half the students at Humboldt are the first in their family to attend college, and a third are Latino. Many work full-time; some have kids. "The 'non-traditional' student is now the traditional student," says Maguire.
On a cool April morning, more than 200 people packed into a theater at the College of the Redwoods in nearby Eureka, for a forum on homelessness co-hosted by Humboldt State. "I mentioned to a community member last week that I would be attending this summit today and she asked me, 'What does homelessness have to do with HSU?'" said Humboldt State president Lisa Rossbacher. The crowd laughed, which represented at least some progress. It's no longer a secret that Humboldt State students struggle with homelessness.
---
"My children are cold, we are broke from all the rental application fees and I'm tired of it," wrote a Humboldt State University student.
---
Much of the progress is due to the efforts of activists like Catt. After several months of homelessness, her family eventually landed an apartment, thanks in part to an emergency welfare grant. By that time, she had organized the homeless student alliance, which was pressing the university to finally address the problem. Last fall, the group held a three-day conference at Humboldt State that included workshops on outdoor living, which covered topics like how to light a fire and keep your homework dry. On the third day, a group of students put up tents on the quad and stayed for two nights. They then moved to the library, which they occupied, and demanded that it remain open 24 hours a day to give homeless students a safe and warm place to be.
The next day, an administrator contacted Catt and offered her the position of off-campus housing liaison, which had been one of the alliance's demands. Since January, Catt has worked with more than 100 students, many of whom are in need of housing or have dealt with retaliation from landlords. It's a start, though there are limits to what she can accomplish. One student who was living out of her car recently came to Catt's office, and Catt gave her a code to the campus lockers, which are normally reserved for students taking physical education classes. The student broke down in tears at the prospect of a hot shower. A few days later, Catt texted her that a landlord had recently called with a room to rent, but the student had moved back in with her parents. "She told me it had just been too cold out there," says Catt.
A couple of days after the homeless summit, I met Jasmine Bigham, a 23-year-old transfer student, on the steps of the campus library. Like Catt, she had arrived at Humboldt in 2016, and anticipated finding housing within a week or two. "Weeks turned to months," she says. She spent a semester living out of her Subaru Outback, searching for places to park at night that looked safe, then curling up on the back seat. She didn't tell her parents. "No parents want their kids living like that," she says—and anyways, they didn't have much extra money. Bigham is from a small town in neighboring Siskiyou County, and before college had lived inside a metal shop designed to store tractors and supplies; her parents created walls by hanging tarps. "I sort of grew up having to figure shit out," she says.
---
Homelessness has caused Jasmine to give up on some dreams. She wants a college education, so that means giving up a home.
---
After a semester in the Subaru, she bought a used trailer for $1,000 and parked it at a KOA campground for $600 a month. That felt safer, but then the trailer's ceiling collapsed and an intoxicated neighbor harassed her, so she left for a room in a house that was infested with mold and rats. She could only handle the grime for so long, so last year she sold her Subaru and plowed the rest of her savings—which she earned by waitressing in Lake Tahoe—into a GMC van. Since January, she's been living at a parking lot next to student housing.
As we walk from the library to the parking lot, Bigham outlines her semester budget. Scholarships nearly cover her tuition, and she's in charge of the rest. Right now she's not working, because she's taking 19 units, the maximum allowed. The parking pass is $180 a year, and she rents two lockers, at $5 a piece, for the semester. Each day she stops by the campus food pantry, where she fills plastic containers with soup and picks up rice and beans. She describes the area around campus as a food desert but in reverse—filled with only "really expensive healthy food" that's out of her reach. She takes a bus to Eureka, then walks a mile to reach a more affordable grocery store, where she can load up on quinoa, bell peppers and mangos. She has a camping stove, or else prepares meals for the week at friends' homes.
At the parking lot, she points out several other vehicles where students are living. She'll graduate in December, and tells me that when she returns this fall she hopes to get the other homeless students to park together, to create a greater sense of safety. She opens the back of her van, which is meticulously organized: a plastic container for her clothes, a folded mattress she bought on sale at Ross Dress for Less, an ice chest and cans of beans. "I had to learn what food stays good and what doesn't," she says.
Bigham tells me that she's always felt different. She is an African American from an all-white rural community. She grew up on a "broken-down ranch" with cows and pigs, while many students at Humboldt talk about eating meat as if it were a crime. "The hardest thing is people not understanding," she says, leaning against her van. "If you talk about how people don't have enough to eat, they say, 'Well, why don't they just feed themselves?'"
Homelessness has caused her to give up on some dreams. She loved track, and was recruited by a couple of larger colleges to throw the javelin, but didn't want to live in a big city. She hoped to continue with athletics, but juggling a full academic load while being homeless didn't leave much room for anything else. She shrugs and smiles. "You can either be sad or you can figure it out. If you don't have money, but you still want to do things, you have to give up something," she says. She wants a college education, so that means giving up a home.
---
Copyright Capital & Main