Deasy v. Deasy: The Two Faces of L.A.'s School Superintendent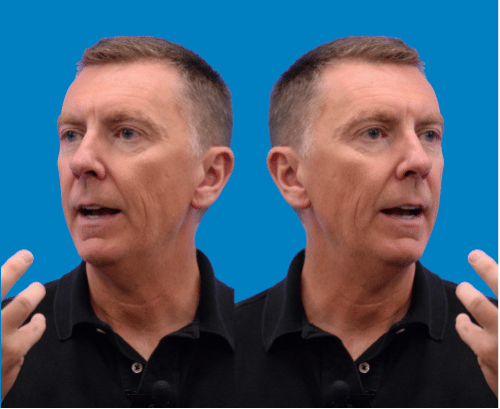 Last week's testimony in the Vergara v. California trial raised many an eyebrow when Los Angeles Unified School District (LAUSD) Superintendent John E. Deasy testified on behalf of plaintiffs in a lawsuit whose defendants had originally included LAUSD.
Despite its supporters' protests to the contrary, Vergara is widely seen as a frontal attack against statutory guarantees of due process and seniority rights for state teachers. The suit is the brainchild of Students Matter, a Bay Area nonprofit created by wealthy Silicon Valley entrepreneur David Welch and partly financed by L.A. billionaire Eli Broad.
Under friendly direct examination by plaintiff attorney Marcellus McRae, the superintendent offered testimony that supported the suit's contentions that the way in which teachers are fired, laid off and granted tenure has an adverse impact on the overall quality of the teacher workforce and illegally discriminates against low-income and minority students.
At one point Deasy's apparent eagerness to anticipate McRae drew an instruction from Judge Rolf M. Treu for the superintendent to wait for the question before supplying the answer.
Deasy readily agreed that due process laws complicated dismissals of "grossly ineffective teachers" and damaged the morale of the profession. "Morale is absolutely affected," Deasy insisted, before attacking the state's teacher seniority policies.
He also denied any connection between student performance and poverty. "I believe the statistics correlate," he said, "but I don't believe in causality."
Deasy's performance as a friendly witness should not have come as a complete surprise, however. The day after the suit was originally filed against the state and the L.A. school district in 2012, then-defendant Deasy took the unusual step of issuing a press release endorsing the lawsuit's aims. (Deasy, through a spokesperson, declined to comment for this article.)
For the city's public school teachers and longtime education policy observers, the spectacle of the L.A. school chief siding with a lawsuit against the very system he is paid to uphold has become a familiar feature of Deasy's fractious, two-and-half year tenure.
Vergara is merely the latest in a series of major lawsuits that include Reed v. California and Doe v. Deasy, and that have been described as a "new front" in the efforts by education-privatization forces to sidestep the state legislature and pry open L.A. and California public schools to market-based restructuring.
Together, these suits have succeeded in putting LAUSD, its teachers union and the state education code in front of a legal and political blowtorch, with Deasy himself often providing the fuel.
It is a dynamic that many find disturbing.
"We're substituting the knowledge of professional educators [with] the chance knowledge of professional lawyers," asserts former school board member David Tokofsky. "It makes no sense to solve complex educational challenges by going [to even] really good lawyers for really difficult educational issues."
The suits began with Reed v. California, filed in February, 2010 and which, like Vergara, took aim at the state's policy of laying off teachers with the least seniority. A key difference is that Reed confined its scope to three inner-city middle schools that the district had inexplicably packed with young, low-seniority teachers who faced dismissal during the last recession.
Not only was Deasy a key witness for plaintiffs and the district in Reed, the then-newly installed deputy superintendent's fingerprints could also be found on the suit's most controversial aspect.
After an injunction was eventually issued exempting the three middle schools from seniority layoff rules, the sides were ordered to the settlement table. When that settlement was announced, however, nobody was more surprised than United Teachers Los Angeles (UTLA), the city's teachers union, to learn that the original exemption from seniority rules had somehow grown to include 45 schools.
The agreement, claims UTLA attorney Jesús Quiñonez, was negotiated in closed-door meetings between all the parties except UTLA — and primarily authored by Deasy.
"In the end," Quiñonez says, "we didn't even have a chance to lobby, to exercise our First Amendment rights with the school board and Superintendent Cortines to say, 'You can't do this. It's unlawful and will get overturned by the courts. You can't give up teacher rights without their approval.' They, of course, proceeded, and John Deasy became the chief spokesperson for it."
The agreement, trumpeted as a resounding victory by privatization advocates, was successfully challenged by UTLA and all the parties were ordered back to work out a more equitable resolution.
In the autumn of 2011 Doe v. Deasy was filed by the Century City entertainment law firm of Barnes & Thornburgh —six months after Deasy succeeded Ramon C. Cortines as LAUSD superintendent.
Sponsored by the Eli Broad-backed charter-school booster group EdVoice, Doe alleged that LAUSD was in violation of the Stull Act, a 1971 law that mandates the use of student test scores in teacher evaluations. But many saw the Stull argument as thin cover to get LAUSD's newly minted version of the highly contested value-added modeled testing (VAM) ordered into use for teacher evaluations.
The suit's push for the use of VAM, which is favored by Deasy, and Deasy's own apparent social links to Doe's backers, seemed to point to Deasy himself having been instrumental in initiating Doe — in effect suing himself. The resulting rumors were so prevalent that they led Tokofsky at the time to quip that that case should be called "Deasy v. Deasy." (The superintendent has in the past flatly denied that he was involved in the planning of Doe or the other suits.)
Doe's star witness was none other than the superintendent himself. Deasy's plaintiff-accommodating testimony ended up contradicting depositions by his own area superintendents when he claimed that the district's routine incorporation of student test scores into teacher evaluations were insufficient and not uniform. The admission proved crucial to the plaintiff's case and eventually led the court to find against LAUSD — and to order it to pay more than $600,000 in plaintiff attorneys' fees.
That kind of financial sting, added to an already cash-strapped school system, has caused those facing Deasy in courtrooms to ask whether the practice of siding against one's own district to achieve policy ends denied by the legislature is the best interpretation of "fiduciary duty."
According to JoAnne Speers, the Executive Director and Ethics Program Director of California's Institute for Local Government (ILG), the ethical line between Deasy's fiduciary and policy duties are not clear-cut.
"Does Mr. Deasy," she asks, "have a responsibility along with the board to be a good steward of the district's financial resources? The answer is yes. But they also have a policy responsibility to do what they believe is in the district's best interest."
Ultimately, says Speers, the issue boils down to politics: It's the school board's call on whether what Deasy is doing is in the district's interest or not.
School board member Steve Zimmer is less circumspect about the nature of Deasy's stewardship.
"If there was collusion," says Zimmer, "and there was the implicit or explicit invitation or strategy on behalf of the superintendent to have this district sued, then that raises serious questions that need to be debated by the board. I can tell you affirmatively this board of education never, never had the conversation of endorsing this strategy, if indeed this is our superintendent's strategy."
For Speers' colleague Michael D. Martello, a former Bay Area city attorney and an ILG volunteer special counsel, such a self-litigation gambit would be like "calling in artillery on his own position."
"The point is, it may not be so much of an ethical problem as it is a potential conflict of interest," says Martello. "Is there transparency as to who decides whether [a case] gets appealed, whether it gets fought further, whether it gets paid — things like that. … Who is watching out for the public? Where is this deal going to be cut when it's settled, when it's resolved? That's always the problem."
L.A. Charter School Teachers Also Flex Strike Muscles
Obscured by Los Angeles' massive public teachers strike, a separate charter-schools walkout targets many of the same issues.
---
Teachers at three charter schools are decrying a lack of job protections and rising health-care costs.
---
A day after more than 30,000 teachers in the country's second-largest school district went on strike, 80 teachers at three South Los Angeles charter schools coincidentally also walked out, marking only the second charter school teacher strike the nation has seen.
Earlier this month 99 percent of the teachers at the three schools operated by The Accelerated Schools (TAS) voted to authorize a strike. Their demands, aside from a pay increase, have been different from those of other United Teachers Los Angeles (UTLA) teachers who walked off on Monday.
TAS and UTLA had reached an agreement in March 2018 for an average salary increase of 17 percent for teachers working 195 days in the current school year. But sticking points remained, including binding arbitration to enforce the contract, "just cause" language to govern terminations or nonrenewals, so that teachers can't be fired arbitrarily, and competitive health benefits. According to Hong Bui, UTLA's Charter Representative, TAS management proposes to freeze the company contributions, so that any future increase in health-care premiums is borne by employees. Bui noted that binding arbitration and just cause are "enjoyed by 90 percent of unionized teachers in Los Angeles County."
---
Grandmother: "There is no excuse that we're at this point. The money is there. We are not investing in the kids' education as was promised."
---
"Most unionized charter schools have some due process and just cause, but TAS schools do not," Bui said. "Without these protections, the employer can and has made life unbearable for those teachers who speak up."
Bui added that between 2016 and 2018, TAS schools had nearly a 50 percent staff turnover.
On Monday TAS co-founder and CEO Johnathan Williams said, in a prepared statement: "TAS presented UTLA with a new offer that included a process for teachers with strong performance evaluations to receive a guaranteed two-year contract with a $2,000 bonus upon completion. UTLA refused the offer. Teachers who are doing a great job for students will always have a place at TAS. On behalf of our students, we implore UTLA to work with us to find a reasonable resolution that puts kids first."
Los Angeles has the nation's most charter schools, with 277 independent and affiliated schools serving more than 154,000 students. The breakdown can get complicated: District-affiliated charter schools are directly operated by the Los Angeles Unified School District (LAUSD) and their teachers are part of the larger strike that began Monday against the LAUSD.
---
Union: Between 2016 and 2018, The Accelerated Schools had a nearly 50 percent staff turnover.
---
Thirty-seven independent charter schools are unionized, and some of those unionized schools, like TAS, are represented by UTLA, while others are represented by the California Teachers Association. (Disclosure: The CTA is a financial supporter of this website.) But their collective bargaining agreements are negotiated with the charter school management, not LAUSD. The California Charter Schools Association (CCSA) estimates that 30 percent of charter schools in the state have some form of a collective bargaining agreement or representation.
At a news conference last week, teachers emphasized that their goal is to improve teacher retention by increasing teacher protections. German Gallardo, who has taught 12th-grade history at Wallis Annenberg High School for the past two years, says that educational progress cannot be made with high teacher turnover. "I have students who have missed teachers for a year, and that inconsistency hurts when we send them off to college," he said, referring to students who had substitutes for an entire school year.
---
Randi Weingarten: Educators are not the ones who have framed public schools and charters as competitors. "That's done by people like Austin Beutner."
---
Second-grade teacher Simone Barclay told Capital & Main that TAS instructors are technically "at will" employees without the ability to appeal dismissals, and who don't know whether their contracts will be renewed year to year. "It creates anxiety and stress and doesn't allow us to advocate for our students, whether it is [for] special education or resources for our classroom. And it leads to much higher turnover," Barclay said.
The TAS strike comes after the release of a report by a state-appointed fact-finding panel that included recommendations for resolving many of the outstanding contract issues at TAS.
In the past year there has been a groundswell of public teacher walkouts and strikes in states including West Virginia, Arizona, Oklahoma, North Carolina, Kentucky and Colorado. But until December's walkout of 500 charter educators in Chicago, strikes at charter schools were unheard of. According to the American Federation of Teachers (AFT), between 10 and 12 percent of the charter school sector nationwide is unionized, and the rapid growth of charter schools is outpacing the growth of unionization. (Disclosure: AFT is a financial supporter of this website.)
California's explosive charter growth and competition for students have made charter detractors worry about those quasi-public schools siphoning resources from traditional schools. UTLA president Alex Caputo-Pearl said teachers are asking for "common-sense regulations on charter school growth" as part of their contract demands, making the concurrent strikes by TAS and LAUSD school educators, in theory, somewhat awkward, although teachers at both schools have told Capital & Main that, no matter where they work, they are in solidarity with one another.
---
Until last December's walkout of 500 charter educators in Chicago, strikes at charter schools were unheard of.
---
Randi Weingarten, president of AFT, said educators are not the ones who have framed public schools and charters, per se, as competitors. "That's done by people like [LAUSD Superintendent] Austin Beutner . . . and that creates a survival of the fittest. For years they have said that competition in schools is good, but this is a very wrongheaded premise."
"The charter school industry said their teachers are private school employees," Weingarten added, "but most charter schools by laws are public schools funded by taxpayers and must enable a voice for parents and educators."
Charter school supporters, such as TAS founding member and grandmother Hilda Rodriguez-Guzman, say that charters ideally provide a higher quality and more robust education with more flexibility.
"But that's not what's happening [at TAS]," Rodriguez-Guzman recently admitted. "There is no excuse that we're at this point. The money is there. We are not investing in the kids' education as was promised. It is not acceptable that we keep losing good quality teachers and having substitutes. Sometimes we have computers teaching kids in high school, when they need that human instruction and interaction."
---
Copyright Capital & Main