David Cay Johnston on the Trump We Don't Know
A Pulitzer Prize-winning journalist tells of his encounters with Donald Trump, a man he calls a "Potemkin president."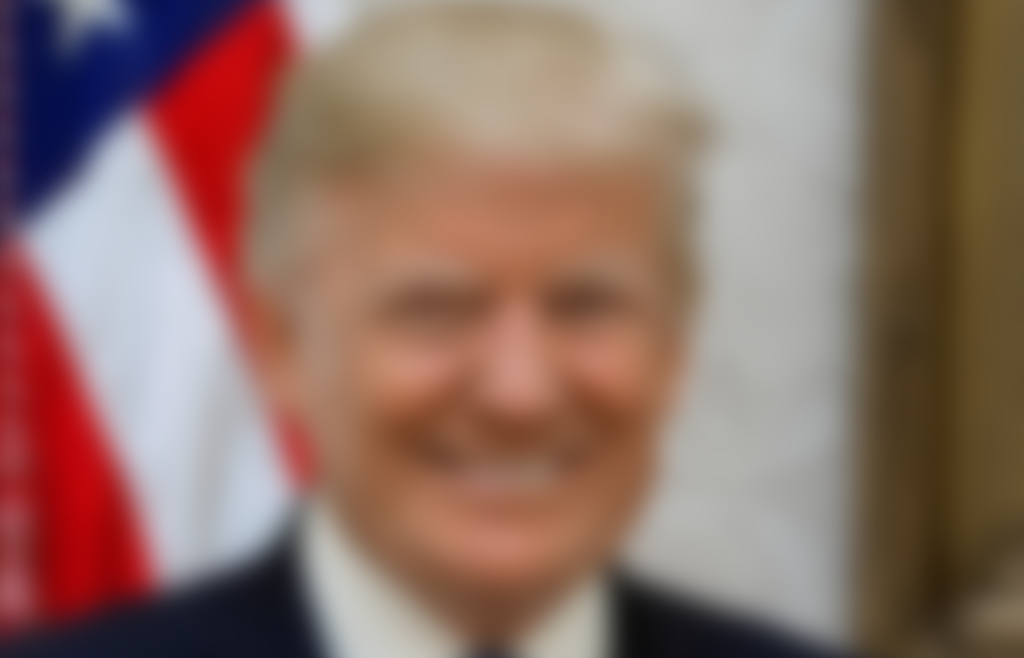 ---
"There's no good ending to Trump's presidency."
---
Investigative journalist David Cay Johnston has been reporting on Donald Trump since 1988, and admits that he has long been fascinated with a figure he calls "the greatest con artist in the history of the world." Johnston first met Trump while reporting on casinos for the Philadelphia Inquirer, and has since served as a one-man fact-checking operation on Trump's claims. His new book, It's Even Worse Than You Think: What the Trump Administration is Doing to America, tracks the first 250 days of the administration. Johnston spoke to Capital & Main about what he's learned while on the Trump beat, and why the mainstream media, despite incessant coverage of Trump, still tends to miss the big story.
---
Gabriel Thompson:  The title of your new book is It's Even Worse Than You Think. It seems pretty bad already — what are we missing?
David Cay Johnston:  Journalists have done a very good job of covering Donald's tweets and the nutty things that have gone on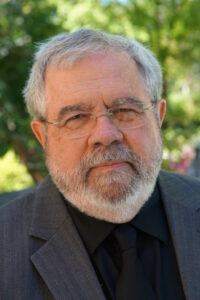 —the palace intrigues. A lot of journalists are not equipped to cover the government, because to do that, you have to understand regulations, budgets and accounting. Most journalists have not trained in those things. They've trained in how to accurately tell you the official version of events, and the official criticisms of the official version of events. I'm in the unofficial business.
What's an example of a story that is being missed or is not receiving the attention it deserves?
David Cay Johnston
Johnston:  Throughout the campaign, Trump talked about how he is all for the veterans. One of the most important things he did was use the word love. He would say to his audience, "We love you. We love our police. We love our veterans." I think that was a very powerful motivating word. And yet, his first budget proposal sought to cut the benefits for many disabled veterans when they reach retirement age. You're unable to work because you served your country and you paid a terrible physical price, and you're currently getting about $35,000 a year. Trump proposed to cut that amount to $13,000. That tells you that he doesn't care about the vets.
The only area that some Trump critics might give him some credit is on his knowledge of taxes. But you push back on this as well.
Johnston:  Donald testified under oath that he knows nothing about accounting. Well if you don't know accounting, you cannot know taxes. That's like saying I'm an expert in flying jet fighters, but I don't know what lift is. I tried to give Donald tax advice in 1990—my purpose wasn't to save him money, it was to find out if he really understood taxes. We had lunch in Trump's Castle [a hotel and casino in Atlantic City], and he couldn't follow my basic, simple advice. At the time, Donald was in deep financial trouble, and I was going over the terms of his ownership, but he didn't even understand his own deal. When I say Donald doesn't know anything, I literally mean that.
Of course, it's not just taxes.
Johnston:  He's appallingly ignorant. In my previous book, I tell the story of the primary debate, in December 2015, when Hugh Hewitt asked Trump about our nuclear triad and what his priorities would be if we had to make cuts for budgetary reasons. And Trump goes on about how he learned everything there is about nuclear energy from his Uncle John at MIT, a super genius. Hewitt asked again what his priority would be, and Trump mentioned how nuclear is so massive.
"Most journalists have trained in how to accurately tell you the official version of events, and the official criticisms of the official version of events. I'm in the unofficial business."
Then the question goes to Senator Marco Rubio, not exactly known as a heavyweight. Rubio explained that the nuclear triad is the capacity to deliver nuclear bombs from jet airplanes, land-based missiles, or submarines. This story is important because four months earlier, on his radio show, Hewitt had asked Trump the exact same question. I ran into Hewitt, and I asked him about this, and he said, "Yeah, isn't that something. He had four months to learn about this and obviously made no effort whatsoever."
What stood out to you in his recent State of the Union address?
There were of course tons of factual errors and claims that don't stand up. It was a pretty banal speech, and he applauded himself. Good God! But Donald has some skills. He's the greatest con artist in the history of the world, and he knows how to craft a line to appeal to people. He knows, when he's being interviewed, where to have the lighting and camera stationed. The man has significant skills in self-promotion and creating his image. But he's a Potemkin president. There's no substance there.
You write in the conclusion that Trump is a symptom of our country's problems, not the cause. Looking at all the terrible things he's done, what gives you hope?
Johnston:  There's no good ending to Trump's presidency. Whether he's voted out or impeached, he will go around the country claiming he was robbed and will foment violence. Nothing will hold him back. But we will get through this. We got through the Civil War, through the burning of the capital in the War of 1812, through the Great Depression. Some of the damage we can fix, and some will cause lasting problems. They are approving judges left and right, many of whom are ideologues and marginally qualified. We'll be dealing with that long after I am gone.
Here's what gives me hope. The day after he took office, six million Americans turned out in the biggest demonstrations in the history of this country. If that energy can be translated into votes in November, and we can get people to realize that it is our government and we need to act like owners instead of like we're powerless, then we can move our country in the direction of progress.
---
Copyright Capital & Main

Fossil Fuel Giant Stealthily Pumping Unregulated Cash Into Colorado Ballot Fight
Co-published by Westword
In a move that goes beyond Citizens United, Noble Energy is airing undisclosed ads against Proposition 112 — and the GOP Secretary of State says that's A-OK.

Co-published by Westword
In a last-ditch attempt to defeat one of the most far-reaching environmental measures on the 2018 ballot, a fossil fuel giant is blanketing Colorado television with election-focused political ads that it now claims are outside the purview of all state campaign finance laws. The maneuver — which pioneers a novel way for corporations to circumvent disclosure statutes and inject money directly into elections — has been blessed by the office of Secretary of State Wayne Williams, who has led a Republican political group bankrolled by the same fossil fuel corporation that is airing the ads.
At issue is Proposition 112, a landmark measure that would force fossil fuel companies to set their drilling and fracking operations further away from hospitals, schools, child care centers and residential neighborhoods. Natural gas colossus Noble Energy and its subsidiaries have been among the most prominent opponents of the initiative, disclosing $7.1 million in contributions to Protect Colorado, the issue committee opposing the initiative.
Noble has also given $200,000 to a PAC supporting the Republican majority in the state senate, which in recent years has been a bulwark against Democratic attempts to pass stronger safety and environmental protections regarding oil and gas operations.
However, on top of those disclosed and regulated expenditures, documents reviewed by Capital & Main show that Noble has also been airing its own corporate television ads against the measure — and the company refuses to tell state campaign finance regulators any details about the ads or about the amount it is spending on the spots.
Although the U.S. Supreme Court's 2010 Citizens United decision deregulated federal campaign finance laws, the ruling preserved state statutes that require direct election expenditures to at least be disclosed. And yet, even as Noble's ads explicitly press Coloradans to vote against the ballot measure, the company has declared that such ads are not governed by state campaign finance or disclosure laws.
Noble's move represents a bold step even beyond Citizens United: In effect, a company that turns fracked gas into corporate profits has found a way to stealthily pipe a portion of those riches around campaign finance laws and directly into an electoral process that is supposed to empower workaday Coloradans to regulate fossil fuel development.
"It looks like a potential loophole in the law that does allow a corporation to spend unlimited amounts on influencing ballot initiatives without reporting their spending," said Brendan Fischer of the Campaign Legal Center.
Noble could have simply spent more disclosed money through Protect Colorado — the regulated issue committee that files paperwork with the state. But with Protect Colorado already having saturated the airwaves with so much advertising — and with critics hammering the group for spending so much cash against the ballot initiative — Noble's new unregulated ads could be a deliberate strategy to confuse voters.
"It may be that Protect Colorado, with all of its advertising, has come to the end of a happy run of having a credible brand," election lawyer Mark Grueskin told Capital & Main. "They may want to make it look like there's a bigger, broader political consensus about these issues, and that it's not just all oil industry money protecting oil industry interests."
"We Do Not Disclose Our Advertising Budgets"
Noble's ads are explicit demands that Coloradans vote against Proposition 112 in the upcoming election.
"When you vote, we need your support to stop Proposition 112, so we can continue producing the natural gas and oil that power our daily lives," says one of the ads.
When asked if the spots are political ads, a Noble spokesperson told Capital & Main: "No."
That claim conflicts with FCC filings made by the TV stations airing the ads, as required by federal law.
Since the beginning of September, at least 12 Colorado TV stations have reported direct advertising from Noble in their political files, which are legally required disclosures "of all requests for broadcast time made by or on behalf of a candidate for public office." In FCC records, the Noble advertising is listed under "Non-Candidate Issue Ads" alongside ads from PACs like Fair Maps Colorado and the National Republican Congressional Committee.
The FCC records also show that Noble's ad campaign is being managed by the same consulting and media firms that are being retained by Protect Colorado, the industry-funded committee opposing Proposition 112. Disclosure forms identify Sadler Strategic Media as Noble's representative in placing the ads on Colorado TV stations; the California-based firm has also placed advertising for Protect Colorado. The same forms show that both Noble and Protect Colorado are represented by Pac/West Communications, an Oregon-based lobbying and public affairs firm.
Whereas state campaign finance records allow voters to see the total amount different groups are spending on elections, Noble's move allows the company to obscure those details.
"We do not disclose our advertising budgets," a Noble spokesperson told Capital & Main when asked about the undisclosed ads. "NBL opposes 112. NBL has the right to express its own views."
The lack of transparency stands in contrast to Noble previously touting its alleged commitment to disclosure.
"Transparency also extends to our political activities," wrote the company in 2017. "Noble Energy's participation at the local, state and federal level of government is essential to our long-term success. As part of the process, we disclose our political contributions online through our Political Activity Report…Transparency has proven time and time again to play a critical role in a company's business success."
"This Type of Activity Is Likely Legal"
In his reelection bid, Williams, the Colorado Secretary of State, has presented himself as a tough and impartial enforcer of the state's campaign finance and disclosure laws. However, without conducting any investigation, his office has now preemptively declared that Noble's unregulated and undisclosed ads are permissible.
"This type of activity is likely legal," said Williams' spokesperson Lynn Bartels.
Williams has served as an executive committee member of the Republican Secretaries of State Committee, whose parent organization has received $500,000 from Noble Energy since 2016, according to IRS filings. During Williams' 2018 reelection bid, that parent group, the Republican State Leadership Committee, has funneled $500,000 into a Colorado group whose mission is "to support Republican candidates for state house, state senate and statewide office," according to state records.
In a 2016 interview with the New York Times about the overlap between secretary of state candidates' fundraising and public policy, Williams declared: "When you are trying to raise money, you try to work with people who have an interest in the subjects."
In this situation, Williams appears to be working to interpret Colorado laws to let GOP donors like Noble directly bankroll future election campaigns without restrictions or transparency requirements.
According to the Colorado State Constitution, a group is supposed to be regulated as a political committee if it has "a major purpose of supporting or opposing any ballot issue or ballot question." State law says a "major purpose" is displayed by a group's "production or funding, or both, of written or broadcast communications, or both, in support of or opposition to a ballot issue or ballot question."
Though Noble is leading the opposition to the ballot measure and is broadcasting television ads against the initiative, Bartels asserted that Williams' office believes "it is unlikely Noble Energy would be found to have a major purpose of opposing Prop 112, and therefore wouldn't meet the requirement to register."
"There's been a lot of litigation about [major purpose]," Christopher Jackson, a Denver attorney who specializes in election and campaign finance law, told Capital & Main. "A lot of people have argued that means something like at least 51 percent of your funding would have to be towards this particular issue. [But] because the law says 'a major purpose,' that suggests that an organization can have more than one major purpose, so maybe that doesn't have to be a requirement."
The Campaign Legal Center's Fischer said that while Colorado law requires certain disclosures by groups that are spending to influence candidate elections, those same requirements may not apply to ballot measures like Proposition 112.
"When a group like Americans for Prosperity spends money [on candidate elections] in Colorado, they at least have to report their expenditures, if not their donors," said Fischer, referring to the Koch brothers' advocacy group. "Colorado could require something similar for spending on ballot initiatives, but it doesn't appear that it has done so."
---
Copyright Capital & Main