Cuomo Received $25,000 From Weinstein Lawyer's Firm as He Suspended Probe
Co-published by Sludge
New York Governor Andrew Cuomo halted an investigation into the Manhattan DA's handling of the Harvey Weinstein case just as the law firm representing the Hollywood producer gave Cuomo's campaign $25,000.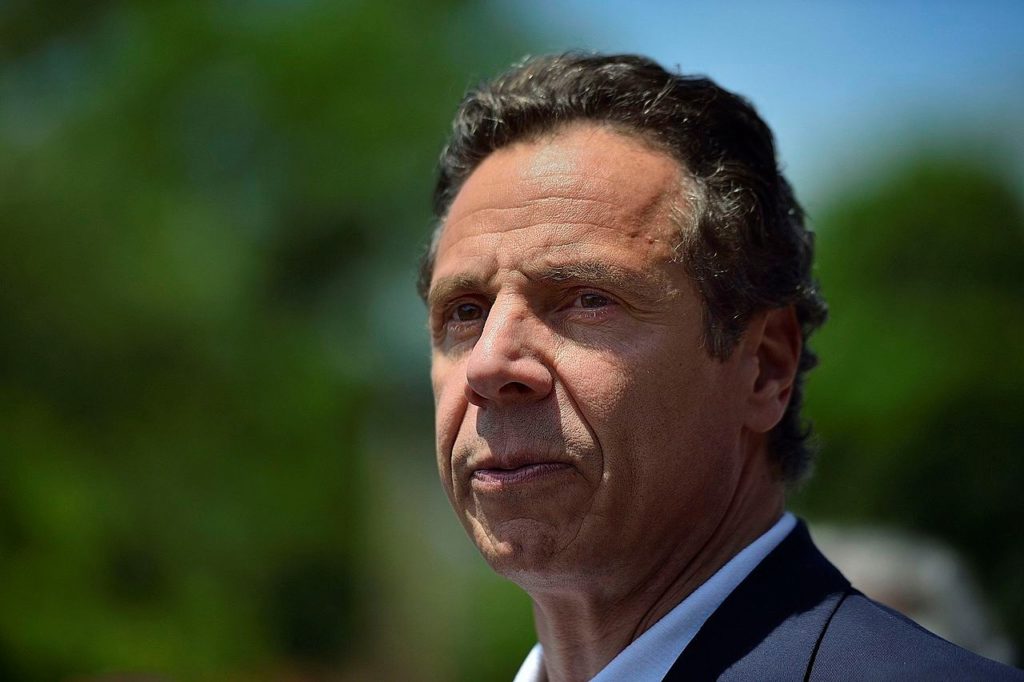 Co-published by Sludge
Last year, a political firestorm erupted when journalists revealed that Hollywood producer Harvey Weinstein's lawyer David Boies gave $10,000 to Manhattan District Attorney Cyrus Vance Jr. in the months after Vance declined to prosecute the movie producer on sexual assault charges. Now, less than a year later, New York Gov. Andrew Cuomo has halted an investigation into the handling of the Weinstein case just as Boies' law firm gave Cuomo's campaign $25,000, according to state records reviewed by Capital & Main and Sludge.
The controversies spotlight ongoing questions about whether law enforcement actions in New York are being inappropriately influenced by campaign donations.
Amid explosive headlines about Boies' donations to Vance and the district attorney's decision not to prosecute Weinstein, Cuomo in March called for the New York Attorney General's office to investigate the handling of the case, which revolved around accusations that Weinstein groped an Italian model.
While Vance in May opted to reverse course and charge the Hollywood producer, Cuomo declared that an investigation into Vance's original decision to not prosecute Weinstein was necessary because, the governor said, "it is critical not only that these cases are given the utmost attention but also that there is public confidence in the handling of these cases."
However, BuzzFeed on Tuesday reported that Cuomo reversed himself in June, sending a letter to New York Attorney General Barbara Underwood asking her to suspend the investigation for six months. The suspension effectively shields Boies from scrutiny of any potential relationship between his 2015 donation to Vance and Vance's decision not to prosecute Weinstein.
Cuomo's June order came six days  after Boies, Schiller & Flexner gave $25,000 to Cuomo's reelection campaign, according to New York campaign finance records. In all, Boies and his law firm have given Cuomo's gubernatorial campaigns more than $245,000 since 2009.
"Neither Mr. Boies, nor anyone from his firm, ever discussed Harvey Weinstein or Mr. Vance with Mr. Cuomo, or anyone from his office, at any time," a spokesperson for Boies Schiller & Flexner said in an emailed statement. "Mr. Boies is a longtime supporter of Mr. Cuomo and his contribution in June was consistent with his contributions to Mr. Cuomo over years past."
Boies has since severed his ties to Weinstein in the wake of a report that he personally hired the private intelligence company Black Cube to collect information on Weinstein's accusers and the reporters investigating those allegations.
Cuomo's spokesperson said the investigation was suspended temporarily in order to avoid interfering with Vance's ongoing prosecution of Weinstein.
"As we said when the Governor directed the Attorney General to investigate the Manhattan DA's Office, it should not interfere with the DA's ongoing criminal case," Cuomo press secretary Dani Lever told Buzzfeed. "Given the recent indictment and prosecution of Harvey Weinstein by the district attorney, the attorney general's investigation has been postponed for six months."
However, Buzzfeed's report pointed out that as criminal proceedings against Weinstein could drag on for years, the attorney general's investigation may effectively be suspended indefinitely.
---
Update: After this article was published, a state official responded, saying that suspending the investigation had nothing to do with Boies' campaign contributions: "The attorney general's investigation was suspended to avoid situations in which Weinstein's defense attorneys would be able to constantly petition the attorney general's office for information about what they uncovered and undermine a criminal prosecution."