Cuomo Received $25,000 From Weinstein Lawyer's Firm as He Suspended Probe
Co-published by Sludge
New York Governor Andrew Cuomo halted an investigation into the Manhattan DA's handling of the Harvey Weinstein case just as the law firm representing the Hollywood producer gave Cuomo's campaign $25,000.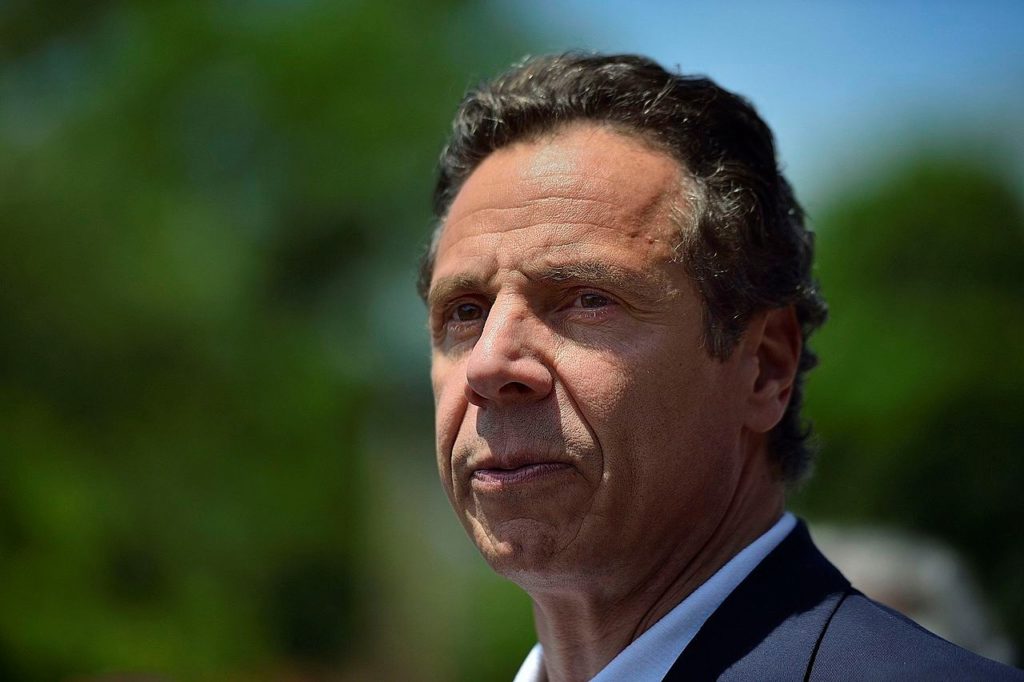 Co-published by Sludge
L
ast year, a political firestorm erupted when journalists revealed that Hollywood producer Harvey Weinstein's lawyer David Boies
gave $10,000 to Manhattan District Attorney Cy
rus
Vance Jr.
in the months after Vance declined to prosecute the movie producer on sexual assault charges. Now, less than a year later, New York Gov. Andrew Cuomo has halted an investigation into the handling of the Weinstein case just as Boies' law firm gave Cuomo's campaign $25,000, according to state records reviewed by Capital & Main and Sludge.
The controversies spotlight ongoing questions about whether law enforcement actions in New York are being inappropriately influenced by campaign donations.
Amid explosive headlines about Boies' donations to Vance and the district attorney's decision not to prosecute Weinstein, Cuomo in March called for the New York Attorney General's office to investigate the handling of the case, which revolved around accusations that Weinstein groped an Italian model.
While Vance in May opted to reverse course and charge the Hollywood producer, Cuomo declared that an investigation into Vance's original decision to not prosecute Weinstein was necessary because, the governor said, "it is critical not only that these cases are given the utmost attention but also that there is public confidence in the handling of these cases."
However, BuzzFeed on Tuesday reported that Cuomo reversed himself in June, sending a letter to New York Attorney General Barbara Underwood asking her to suspend the investigation for six months. The suspension effectively shields Boies from scrutiny of any potential relationship between his 2015 donation to Vance and Vance's decision not to prosecute Weinstein.
Cuomo's June order came six days  after Boies, Schiller & Flexner gave $25,000 to Cuomo's reelection campaign, according to New York campaign finance records. In all, Boies and his law firm have given Cuomo's gubernatorial campaigns more than $245,000 since 2009.
"Neither Mr. Boies, nor anyone from his firm, ever discussed Harvey Weinstein or Mr. Vance with Mr. Cuomo, or anyone from his office, at any time," a spokesperson for Boies Schiller & Flexner said in an emailed statement. "Mr. Boies is a longtime supporter of Mr. Cuomo and his contribution in June was consistent with his contributions to Mr. Cuomo over years past."
Boies has since severed his ties to Weinstein in the wake of a report that he personally hired the private intelligence company Black Cube to collect information on Weinstein's accusers and the reporters investigating those allegations.
Cuomo's spokesperson said the investigation was suspended temporarily in order to avoid interfering with Vance's ongoing prosecution of Weinstein.
"As we said when the Governor directed the Attorney General to investigate the Manhattan DA's Office, it should not interfere with the DA's ongoing criminal case," Cuomo press secretary Dani Lever told Buzzfeed. "Given the recent indictment and prosecution of Harvey Weinstein by the district attorney, the attorney general's investigation has been postponed for six months."
However, Buzzfeed's report pointed out that as criminal proceedings against Weinstein could drag on for years, the attorney general's investigation may effectively be suspended indefinitely.
---
Update: After this article was published, a state official responded, saying that suspending the investigation had nothing to do with Boies' campaign contributions: "The attorney general's investigation was suspended to avoid situations in which Weinstein's defense attorneys would be able to constantly petition the attorney general's office for information about what they uncovered and undermine a criminal prosecution."
The Tests Facing California's New Governor
Gavin Newsom now leads the state with the nation's biggest economy and largest population — and one riven by economic inequality. What will be his most important challenges?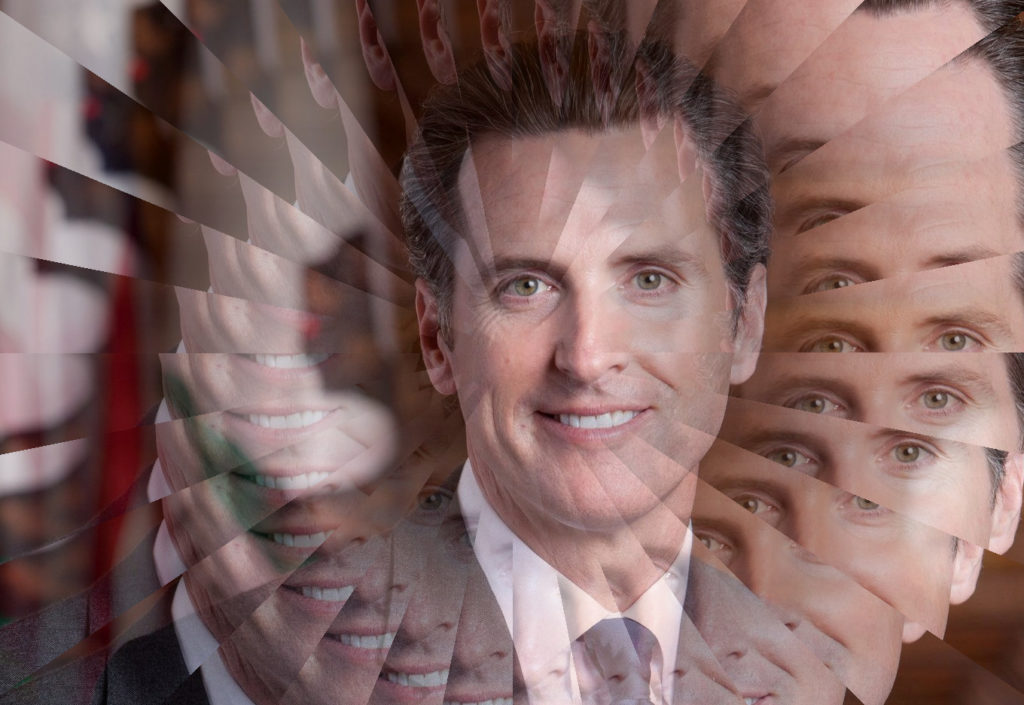 G
avin Newsom inherits a state that should be any governor's dream: A California that is the cradle of the tech revolution and brims with prosperity, a one-party state with supermajorities in both chambers for Newsom's Democrats. But there are clouds darkening the horizon: Daily prophecies tell of coming economic storms; legislative initiatives taken on behalf of immigrants, retirement security and the stemming of global warming are increasingly thwarted by a bellicose White House. And that Democratic Party monopoly in Sacramento masks a deepening ideological fault line dividing pro-business moderates and progressives – the latter of which have largely chafed for the last 16 years under the thrifty administrations of Jerry Brown and Arnold Schwarzenegger, and are eager to burst out with far-reaching (if pricey) legislation.
Then, there are memories of three high-riding liberal governors (Pat and Jerry Brown, and Gray Davis) whose programs or careers were derailed by resentful taxpayers. There are more recent memories, too: Of an impulsive, hard-partying San Francisco mayor whose blunted ambitions led him to spend eight years in the ceremonial wilderness of the lieutenant governor's office. Newsom is said to have matured into a more circumspect, pragmatic politician, although some of the old doubts were fanned back to life by an unflattering New Yorker profile that appeared shortly before his landslide victory November 6.
Perhaps overriding all these auguries is the undeniable fact that despite its enviable economy, its abundance of billionaires-in-residence and laudable array of social services, California still has the highest poverty rate in the U.S., nearly half of its children live in poverty or near-poverty, and merely finding an affordable place to live has become an existential challenge for many. These and similar factors superimpose on the state another kind of fault line, that of economic inequality. Most of the new governor's time will be spent wrangling crises that spring from this disparity. Which is why the following Capital & Main stories primarily focus on the inequality that separates so many Californians from one another.
Affordable Housing, by Jessica Goodheart.
Single-Payer Health Care, by Gabriel Thompson.
Climate Change and Big Oil, by Judith Lewis Mernit.
Inequality Interviews with Manuel Pastor, Ann Huff Stevens and David Grusky.
Early Childhood Education, by Bill Raden.
Inequality in California: Six Takeaways.
---
Copyright Capital & Main